With an iPlayer VPN, you can watch BBC iPlayer abroad. A VPN works by concealing your location and giving you an IP address in a country of your choice, such as the UK! The best part is, it takes less than 5 minutes to set up.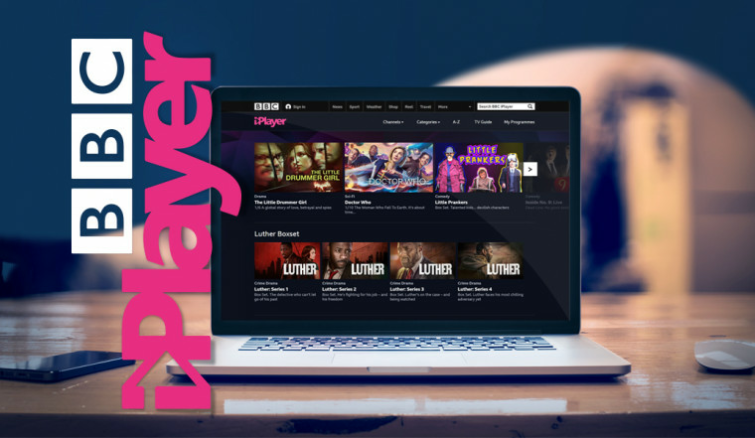 A VPN lets you unblock BBC iPlayer outside of the UK by routing your web traffic to a server in the UK. Unfortunately, the BBC blocks the vast majority of VPNs, which means that not every service is suitable.
The good news is that we have the inside knowledge you need to unblock BBC iPlayer successfully. Our experts have tested all the VPNs that work with iPlayer, narrowing the list down to the Best VPNs for iPlayer in 2019.
The best VPN for BBC iPlayer
The list below will give you a quick look at the best VPNs to unblock BBC iPlayer abroad. For more information on why we picked these services, check out the video, or to compare them in more detail, keep scrolling.
We have thoroughly tested all the VPNs that we recommend in this guide. They all work perfectly. However, they all have slight differences. Read our in-depth comparisons below to select the best VPN for iPlayer.
NordVPN is one of our top choices for watching BBC iPlayer because it offers fantastic value for money! Speeds are fast enough to let you enjoy HD shows and you can use the VPN on an incredible six devices at the same time.

The software is streamlined and intuitive, which means you can be streaming your favorite content in seconds. With clients available on all popular platforms, NordVPN is a cost-effective solution for streaming BBC iPlayer on the go.
Likes
Plenty of security features
Fast Tier 1 network of servers
Strong encryption
Servers in over 62 countries (including US for Netflix)
Great value for money
Dislikes
Two Mac clients is confusing (new one lacks features)
No Linux client
PrivateVPN is a regularly praised as great all-rounder. The provider has proven itself to be good at unblock a wide range of content, including iPlayer. It is fast, efficient and offers an extremely reliable service. It is a pleasure to use the software, and has all the important security features you would hope for.

Private has a robust zero logs policy and, considering polished the product is, comes in at a really attractive price. Why not make use of the 30-day money-back guarantee and see what all the fuss is about.
Likes
Loved by consumers
Super fast servers for streaming iPlayer
Zero logs
Fully featured for security and privacy
Fantastic customer care
Dislikes
No stealth mode (for people in China)
Younger firm (with a fantastic track record so far)
Cyberghost has taken the industry by storm in a short space of time by offering a great product at a great price. Cyberghost is a superb VPN for unblocking UK content. It has a choice of fast UK servers that are capable of unblocking iPlayer and are up to the task of streaming in HD.

Software is available for all major platforms and is very easy to and the VPN is secure thanks to military-grade encryption. With a 30-day money back guarantee, an attractive price and a robust offering, Cyberghost is certainly one worth considering.
Likes
Unblock iPlayer and much more
Consitently appears on fastest VPNs page
Strong encryption for privacy
Easy to use
Fanstastic customer care
Dislikes
Support could have more knowledge
No stealth mode
ExpressVPN is a popular service thanks to its blazing download speeds, reliable servers and ability to consistently unblock the world's most in demand content.

The VPN can be used on three devices simultaneously and while this isn't as many as some other providers, is usually more than adequate for most streaming needs.

When it comes to privacy, ExpressVPN leads the pack thanks to military grade encryption, and a watertight privacy policy.
Likes
Seven Super Fast UK servers: stream iPlayer in HD
Servers in 100+ countries
Outstanding encryption
Easy to use and reliable
24/7 live chat support
Special Deal: Save 49% Today
Dislikes
Some connection logs for internal use (aggregated only)
Only 3 simultaneuous connections (could be more generous)
VPNArea is an excellent Bulgarian provider that is a superb choice for streaming. It is a relatively cheap service when purchased yearly, and it will let you stream not only the UK's iPlayer - but many other channels from around the globe. VPNArea has solid software for all platforms, and they all come fully equipped with what you need to keep your data private. DNS leak protection and a killswitch are included, and the VPN keeps zero logs. Finally, and most importantly, VPNArea provides reliable and fast connections for streaming without buffering. A great allrounder.
Likes
Kill switch included
Dedicated IP available
Unblock Netflix US and iPlayer
Good customer service
Good security features
Dislikes
US speeds can be slow
Hosted in Switzerland
How a VPN for BBC iPlayer works?
How to Watch BBC iPlayer Abroad in 2019 | ProPrivacy
With each year that passes fewer VPNs manage to unblock iPlayer. The BBC is getting better and better at blocking VPNs, which means that you need to be extra careful when choosing one. It is not cheap or easy to bypass the BBC firewall so most VPN providers have stopped trying. Thankfully, some world class VPNs still know how to let you watch iPlayer!
Our recommendations have proven that they have ways to fight iPlayer VPN blocks, always managing to bypass the iPlayer proxy error. These are reliable, which means you don't have to miss your favorite shows. In addition to guaranteed iPlayer access, these VPN providers have super fast UK servers that will let you Watch BBC iPlayer in HD without buffering.
Why do I need a BBC iPlayer VPN?
A VPN provides two things:
A VPN provides digital privacy with strong encryption: This stops your ISP from knowing what you do online.

VPNs conceal your real location: This allows you to pretend to be in a remote location of your choice. When connecting to a server in the UK, you get a UK IP address. This makes it seem like you are a UK resident, which lets you unblock iPlayer for free!
The important thing to understand is that VPNs are originally for digital privacy, not for unblocking iPlayer. That means 99% of VPNs can provide you with a UK IP address but it doesn't necessarily unblock iPlayer. To watch iPlayer abroad choose one of our recommended VPNs to avoid disappointment.
For more information about how VPNs work, click here for our VPN beginner's guide.
Is BBC iPlayer blocking VPNs?
Copyright holders license TV shows to the BBC, and they do not want anybody outside of the UK market to see those programs without them being licensed officially in those territories. Companies make money from licensing shows around the world, so copyright holders need the BBC to do everything it can to block people using VPNs.
Even original content produced by the BBC can be licensed overseas, so the BBC has its own reasons to stop VPN users accessing its content for free. The BBC understands how hard it is to stop the individual people who unblock iPlayer. Those viewers may be located anywhere in the world and the BBC has no actual power in a foreign jurisdiction. For this reason, the BBC concentrates all its efforts on blocking VPN services.
How to get around the BBC VPN block
The BBC blocks VPN IP addresses by monitoring IP addresses for unusually high levels of activity. If a huge number of people use a single IP, the BBC can deduce that it is a VPN server.
If iPlayer has blocked your VPN, it is likely that there is nothing you can do to fix it. Your VPN may have given up attempting to keep providing access to iPlayer. If this is the case, you need to cancel your subscription and choose a service from our best iPlayer VPN list above.
If you are currently subscribed to a VPN that you know definitely does unblock iPlayer, you may be able to troubleshoot it:
Contact your VPN for advice - Normally your VPN will have specific UK servers setup to unblock iPlayer. If one particular UK server is blocked test, another - or ask customer service to tell you which to connect to.
Clear your cookies.
Update your browser's geolocation data settings.
Flush your DNS cache - For Windows VPN users type "cmd" in your search bar > Open Command Prompt > Type the following command > ipconfig /flushdns. For Mac VPN users please follow Apple's VPN instructions as it varies on different versions of macOS.
Fix DNS leaks.
Fix WebRTC leaks by disabling WebRTC, using a WebRTC block extension, or by disabling IPv6.
Get a dedicated IP. Some VPNs provide access to dedicated IPs which are reserved for your use only. A UK dedicated IP should always work with iPlayer, but check with your provider before you pay for it to be sure.
Do you need a TV license to watch iPlayer abroad?
In the UK, all citizens must pay for a TV license to watch BBC channels both on their TV and on iPlayer. Theoretically, that means every single person watching iPlayer should live in a home with a valid TV license.
People living in the UK can be fined if they watch iPlayer without paying for a TV license. However, because you are located outside of the UK, and a VPN provides encryption; the BBC will not be able to tell who you are.
Just remember that to use iPlayer you will need to hand over an email address and a valid UK postcode. So use a random postcode generator and a burner email to be safe.
Remember: although a VPN may be effective for watching iPlayer without a TV license inside the UK - we can not endorse nor recommend this. If you live in the UK and don't pay for a TV license, you could be fined.
How to use a VPN to watch BBC iPlayer abroad
To unblock iPlayer abroad with a VPN follow these steps:
Select a VPN from this article and subscribe. To watch BBC iPlayer abroad free - we recommend NordVPN - because it has super-fast servers for streaming in HD.
Download the VPN software and install it.
Connect to a UK server using the VPN software.
Navigate to BBC iPlayer website online.
Sign up for iPlayer using a burner email address.
Enter a valid UK postcode.
Read the T&Cs and continue if you agree.
That is it! You can now watch iPlayer! Remember, you will always need to use your VPN to log in to the iPlayer website! Otherwise, you will see the iPlayer proxy error:
"BBC iPlayer TV programmes are available to play in the UK only. Find out why. If you are in the UK and see this message, please read this advice."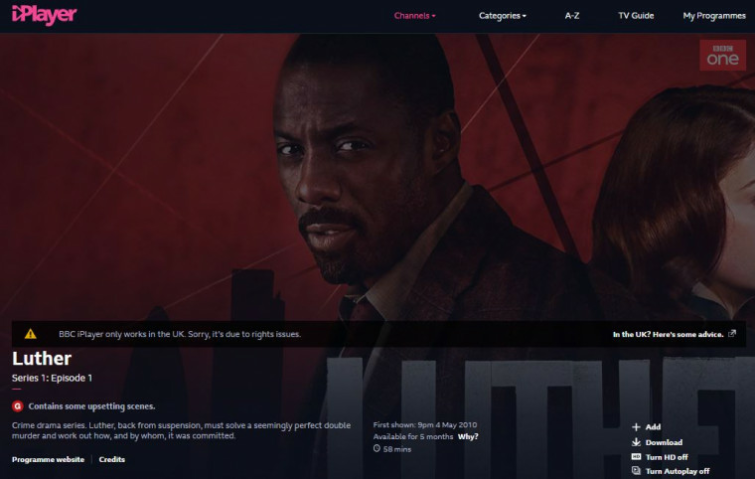 VPN services that don't work with iPlayer
To help you out, we have pinpointed a number of VPNs that definitely do not work to watch UK TV abroad free online. If you want to access iPlayer outside the UK give these VPNs a miss!
The VPNs above never unblock BBC iPlayer, even if you connect to their UK server. This is because the BBC has already blacklisted that VPN successfully.
Other ways to unblock iPlayer
On rare occasions, it may be possible to unblock BBC iPlayer with a BBC iPlayer proxy server. However, this is extremely rare these days, and a proxy will not provide the level of privacy that a VPN gives you.
What's more, the BBC has already blacklisted most proxies. Thus, you will likely find it almost impossible to find a free proxy for iPlayer (proxy website or proxy extension).
FAQs