Cloud backups are built to make backing up data as painless as possible, avoiding the heart-breaking experience of losing your work by automatically duplicating the most up-to-date version of your files and storing it in a secure online space. Choosing which service to go for can be just as troublesome, so to make things easier we've outlined the best 5 cloud backup storage services available.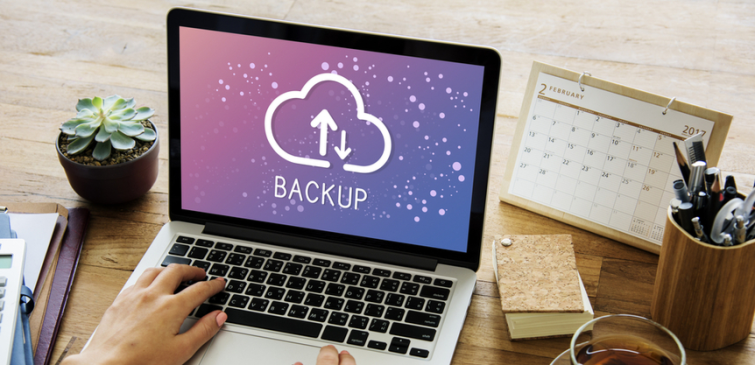 What are the best cloud backup services?
Below is a list of the best cloud backup services in 2020. We have chosen these services based on their security, reliability, and features they offer. Scroll below this section or click through to the service for more details about each service.
An in-depth look at the 5 Best cloud backup solutions of 2020
Find out more information about the best cloud backup solutions below in our in-depth summaries.
Tresorit is a great zero-knowledge cloud provider based in Switzerland - prime territory for privacy
Free option

Yes

Pricing

From $6.67 - $16.00

Tresorit has become a household name with its efforts as a cloud storage service, but its focus on business packages makes it a standout cloud backup candidate. Catering from individuals to organizations with over 100 people, Tresorit offers two-factor authentication and a zero-knowledge policy that provides end-to-end encryption without storing a single encryption key on its servers.

The company is rightfully confident in the product it's offering a 14-day trial of its Premium, Solo and Small Business packages and a 7-day money-back guarantee. In our Tresorit Review, we praised the firm's Swiss origin as comforting for privacy enthusiasts despite recent governmental changes and its feature set to be richer than most competition but this does come at more of a premium price.

Sync lives by its name with wonderful cross-platform synchronization and fully-featured mobile apps
Pricing

From $5.00 - $15.00

On the opposite end of the scale, Sync.com offers the best value for money without sacrificing major features. Being based in Canada is sure to make some wary with the country's Five Eyes membership, but the zero-knowledge policy with end-to-end encryption and two-factor authentication across all of its tiers promises to keep data secure.

This includes the free 5GB tier, which might be enough for cloud storage but it's unlikely to suit those wanting a cloud backup service. Fortunately, Sync.com is rather generous with storage space when it comes to its premium packages, beginning at a low price and ranging as high as 10TB per person.

Although applications remain unavailable for Linux, Sync.com supports a wide range of operating systems. It is particularly impressive on mobile, maintaining a clean user interface without stripping features. You can read more about Sync.com in our full review.

IDrive undercuts a lot of other providers without sacrificing too much - even boasting e2e encryption
Pricing

From $17.38 - $72.62

Since it doesn't backup all files by default and places a distinct focus on sync capabilities, some might argue that another cloud backup service should take IDrive's spot on this list. Despite this, IDrive has a range of features that cement its place, from robust advanced scheduling and restore options to its range of support across Windows, macOS, Android and iOS. Unfortunately, the service falls short with no Linux app but you can get it working through the web or via scripts.

IDrive subscribers can connect to as many devices as they choose under the subscription, paying either $52.12 per year for the 2TB plan or $74.62 per year for 5TB. Backup is intuitive, only using block-level file copying to replace the changed portions of a file rather than uploading the entirety again. True archiving also means that locally deleted files will be held on the cloud until it is manually cleaned up.

Despite all of this, the company is based in the United States, a country known for its intrusive stance on privacy. You can opt for a locally stored private encryption key to keep your information safe from prying eyes, however, this removes IDrive's sharing features and cannot be recovered if forgotten. Once you opt for this option, you cannot change it without resetting everything, including your stored data.

Nextcloud comes in self-hosted and paid hosted variants - allowing a high degree of customizability
Nextcloud is the only open source cloud backup service on this list, providing unrivalled control over your data. It is completely free of charge if you have your own hardware at the ready, with third-party hosting provided for a monthly fee. Of course, looping anyone else into a cloud backup system automatically adds extra security risks to think about, but no more so than the closed source alternatives.

It has a highly customizable modular nature to its feature set, entirely dependent on how you personally set Nextcloud up. Both self-hosting and remote servers can be daunting to newcomers, so we've taken the time to craft a guide on how to set up Nextcloud that breaks each process down into easily digestible steps and more information can be found in our full review.

SpiderOak was personally endorsed by Edward Snowden following his reveal of the NSA spying scandal
Pricing

From $5.75 - $26.67

Endorsed by Edward Snowden as a prime alternative to mainstream cloud storage providers, SpiderOak ONE Backup unsurprisingly completes our list. Privacy advocates might want to exercise caution with its base of operations in the United States but rest assured that it also has a zero-knowledge policy and secure end-to-end encryption to avoid prying eyes.

Its mobile applications leave something to be desired with a read-only approach and the lack of two-factor authentication is sure to cause hesitation, but SpiderOak is still a solid option on desktop with an interface that rivals the Big Three.
Confusion over the cloud
The "cloud" has become a confusing term in recent years, with increasing similarities between consumer and business services blurring the lines. Cloud storage such as Microsoft's OneDrive, Dropbox and Google Drive are more popular than ever, allowing you to synchronize and share your files online but they aren't ideal for truly backing up your information in case disaster strikes.
Features such as file versioning show an overlap, but cloud storage services usually still require you to use a shared folder when creating a file or manually upload an offline file. Their reliance on browsers through a web interface also means that encryption can only be done server-sided, which is considered a weak-link in security.
Conversely, cloud backup services automatically store data when changes are made without user intervention and provide status reports to ensure that all files are intact on the server. Most offer an unprecedented guarantee in case server malfunction results in data loss, providing a kind of insurance for businesses.
3-2-1 is better than one
While cloud backup services add an extra layer of protection, they should never act as a replacement for your local storage. Identical to solely relying on hardware, it would take just one disaster to lose centralized data completely.
Instead, we recommend using the 3-2-1 rule where data is backed up using three different methods. Traditionally, this sees the original copy stored on the primary local device, followed by the first backup on an external hard drive or network attached storage (NAS) device. Adding an online cloud backup service on top gives the optimal security for your information.