Cloud backups are built to make backing up data as painless as possible, avoiding the heart-breaking experience of losing your work by automatically duplicating the most up-to-date version of your files and storing them in a secure online space. Choosing which service to opt for can be just as troublesome, so to make things easier we've outlined the best 5 cloud backup storage services available.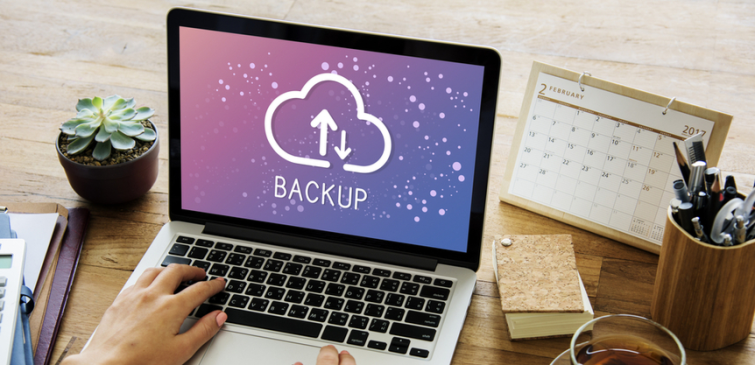 What are the best cloud backup services?
If you are in a hurry, you can see the best cloud backup services below. We chose these services because they offer value for money, excellent data security levels, and reliability. If you need more info to make your choice, simply scroll down for detailed summaries about each provider and the features they provide.
How we chose the best cloud backups
There are hundreds of cloud backup services out there, however, not all of them are good. To ensure we are recommending the best cloud backup services to our readers, we make sure that a service reaches the following criteria:
Has strong encryption
Supports popular platforms
Fast backup speeds
Offers users a large amount of storage
It's good value for money
An in-depth look at the 5 Best cloud backup solutions of 2022
This section will give you all the information you need to make an informed choice. The summaries should let you pick the best cloud backup solution for your personal needs. However, if you still need more information, you can read our cloud storage guides and reviews.

What is the cloud?
The term "cloud" is often thrown around casually, and it can be confusing when the lines between consumer-facing and business services become blurred. Cloud storage services like Microsoft's OneDrive, Dropbox, and Google Drive are extremely popular and they all allow users to back up and synchronize files from their devices to secure cloud based servers.
Once the data is stored on "the cloud" that data is accessible from anywhere, on any device. This gives the user the ability to share that data or to back it up, even if their device fails and they lose their work or personal data. Online data storage is always the best way to protect yourself against disasters such as device loss, theft, malfunction, or worse - a completely corrupt drive.
Advanced features, such as automatic backups and file versioning, give users even more control by letting them back up often and regain access to older versions of files if accidents happen and newer versions of files have errors or missing data.
The reliance cloud storage services have on browser-based web interfaces often means that encryption is handled server-side, which is considered much weaker in terms of security. The best cloud backup services use client side end-to-end-encryption, ensuring that the data uploaded to the cloud is always encrypted before it is transported there, making it impossible for the cloud service provider to ever actually access that data.
Efficient cloud backup services also constantly monitor for files changes and make automatic backups without user intervention. In addition, they provide status reports to ensure that all files are always intact on their servers. Most even offer a guarantee in case of server malfunction by storing files in multiple locations, which provides assurances for businesses.
3-2-1 is better than one
While cloud backup services add an extra layer of protection, they should never act as a replacement for your local storage. Identical to solely relying on hardware, it would take just one disaster to lose centralized data completely.
Instead, we recommend using the 3-2-1 rule where data is backed up using three different methods. Traditionally, this sees the original copy stored on the primary local device, followed by the first backup on an external hard drive or network-attached storage (NAS) device. Adding an online cloud backup service on top gives the optimal security for your information.
Conclusion
There are plenty of cloud backup services to choose from, and they're a handy way to keep your data from being lost entirely should accidents happen. If you want to keep your data protected, then here's a quick reminder of our top picks for cloud backup services: