Network-attached storage (NAS) is an intelligent storage device that connects directly to your internet router or WiFi network. A home NAS typically has between one and four bays, but small businesses may choose to install a system with eight bays.
NAS is useful because it creates a personal cloud where you can back up data in a safe and accessible place that provides super-fast access to your data. Both individuals and businesses use NAS to back up sensitive files that they can't afford to lose to a disk error.
NAS boxes may also be set up to automatically back up onto the cloud so that you can sync your data to services like Dropbox, Google Drive, and Box. This ensures that your data remains consistent across platforms. For NAS users with no time to spare, we've come up with this handy list of the 5 best NAS backups for 2018.
The list below is primarily concerned with backup providers that have native apps for commercial NAS devices by industry giants QNAP, Synology, and Netgear. However, we have also included info about providers that let you run NAS backups using a more DIY approach.
5 Best NAS backups
Below we have listed the best NAS backups. Scroll below for a summary of each service or click through to the provider website for more information.
Best NAS Backups - Summaries
Business & Enterprise Users
NAS is a massively popular storage solution for small businesses. As a result, you will find QNAP, Synology, and Netgear offering plenty of apps for NAS backups aimed at popular enterprise storage solutions.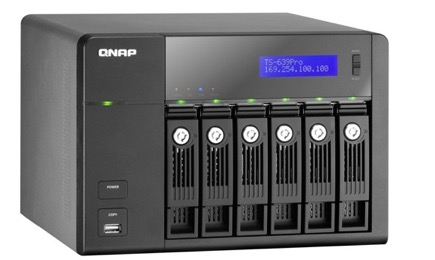 Microsoft Azure, Amazon Glacier, Google Cloud Storage, and Symform are all compatible with NAS providers – making it simple for firms to backup their data safely both locally and online.
DIY NAS Backups
Anybody who wants to create their own NAS rather than paying for a NAS box needs to be aware that they will not have access to apps. However, there are still plenty of methods for storing your data online.
Providers such as SOS, Acronis, JustCloud, BackupGenie, and ZipCloud all let you backup from a NAS device simply by selecting it as a file location. However, some providers may charge you annually for the privilege.
Furthermore, you can also create backups of network drives using SpiderOak, Memopal, and LiveDrive– all of which let you map the drive so that it can be recognized. Fortunately, this process is simple and there are walkthrough guides available with that will help you get them set up.
NAS Backups Conclusion
NAS backups are a superb way to ensure that your data is protected not only on your local cloud but also online. Whether you'd like a dedicated app that does the hard work for you - or you prefer to set up a NAS yourself, there's an online backup provider in this article that is perfect for you.