For the average person wanting to safely back up their work and personal files, a cloud service offering limited or even a small amount of storage space would work.
However, if you're someone who has tens of thousands of movies and games copied from disk and various other types of storage-sapping media you want backed up – or you own a small business – you might be better suited to an unlimited backup service. This guide will help you decide which unlimited is right for you.
What are the best unlimited cloud backups
We have listed the best unlimited cloud backup services below. If you need more information about any of these services scroll down to our in-depth summaries.
Backblaze - The best unlimited cloud backup. It's cheap, easy to use, and can boast some of the quickest backup speeds. 
Livedrive - A solid all-around unlimited cloud backup with the ability to add new devices for little cost.
Carbonite - An excellent unlimited cloud back up. Has a diverse range of plans and private encryption software.  
OpenDrive - A popular unlimited cloud backup service. It's a highly customizable backup option with excellent customer reviews.
CrashPlan - A cheap unlimited cloud backup that can be relied upon to keep your files safe. 
All of the backup services reviewed in this article have been selected based on their:
Range of available security features
Ease of setup procedure and use
Truly unlimited storage capabilities
Value for money
Reputation amongst customers
Unlimited cloud backups: In-depth Analysis
Above, we provided a brief summary of our top recommendations if you're looking to invest in an unlimited cloud backup. Here's a bit more detail on each of them:
1. Backblaze
Editor's Choice | November 2023

Backblaze is the best unlimited cloud backup service. It's not just extremely user-friendly, but also incredibly cost effective for a service that offers unlimited storage. 
Pricing

/month: $7/mth
/year: $70/mth
/2 years: $130/mth
Backblaze is our top pick for unlimited cloud backups, and for good reason. The service is undoubtedly one of the simplest to use; there's not much more to do than set it up and leave it running. The company's whole philosophy is not to over-complicate things for users, which is why they offer a single plan on a one, two or three-year deal. Customers don't really even have to (although you can) decide what gets backed up – Backblaze scans for permanently attached hard drives and just backs them up straight away.

If you're unconvinced by their unlimited storage claims, remember that last year Backblaze backed up around one exabyte of data (one million terabytes) for its customers. Despite gunning for simplicity, one setting you'll be glad they included is the ability to prohibit data being backed up on specific WiFi networks, which is ideal if you don't want your documents to be backed up over a public or 4G network.

How quickly you can back files is largely dependent on your internet connection, but having said that, you won't find much quicker when it comes to sorting through and saving your files – you can even adjust how much bandwidth you'd like to use for the process. Backblaze is also by far the cheapest of the five we recommend here yet comes with all the necessary security features to keep your data safe, such as personal encryption keys and a geolocation tool that can help determine the last WiFi network a lost or stolen computer was connected to.

Remember, you can test out Backblaze even if you're undecided thanks to their 15-day free trial, which doesn't require you to hand over any credit card information.
2. Livedrive
Livedrive backup is another solid all-around unlimited cloud backup. As well as unlimited storage options, customers can add new devices for relatively little cost. 
Pricing

1 user on 1 desktop: $8/mth
5 users: $25/mth
1 user multiple devices: $16/mth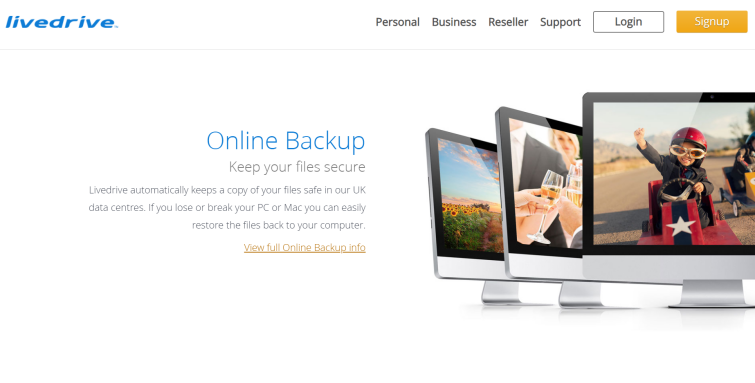 Livedrive is a great backup service with over one million customers and unlimited storage options. With Livedrive's basic Backup and premium Pro Suite plans, there are no restrictions on the volume of content you can upload to their cloud servers. Although it does not come with unlimited storage, you can sync and edit your files across multiple devices when you upgrade to the 'Briefcase' service, which is sandwiched in between the two previous options when it comes to price. Files can be ordered and then uploaded based on user preference, meaning your most important documents will be the first to be backed up, and there's a 30-day restoration period if you accidentally delete something.

With this service, it's really easy to add another computer into your backup equation – you can keep adding devices for just $1.50 each if you please. The process is pretty straightforward thanks to the service's user-friendly interface, which is excellent regardless of what device you're using – even on phones, for which Livedrive has a particularly snazzy setup.

In terms of security, Livedrive might not offer end-to-end encryption, but it does use AES-256 bit encryption on its servers, which is more secure than some of the other cloud backups which only use AES-128. Overall, it's another solid choice.
3. Carbonite

Carbonite is an excellent unlimited cloud backup provider with a diverse range of plans and private encryption software to keep your files safe. 
Pricing

Basic - 1 year: $71.99/mth
Plus - 1 year: $111.99/mth
Prime - 1 year: $149.99/mth
Carbonite is another service we know can do the backup job well. It has a three-tiered system of backup plans, all of which provide purchasers with unlimited storage space in the cloud and can be bought on one, two, or three-year contracts. Carbonite Safe Plus affords purchasers the option to back up external hard drives. Carbonite Safe Prime on the other hand, amongst other things, will deliver you a hard drive with all your data on if you experience a huge loss. As backup services go, Carbonite is no trouble to use – saving individual files is a simple and easy process that involves just a single click.

Once you start using this service, you'll realize Carbonite is all about attention to detail. Files that have been backed up are clearly marked as such in your documents folders, and it's really simple to identify and restore particular versions of different documents. It's important to note that Carbonite's basic plan does not automatically back up large files like videos, but this just means it just doesn't by default and users have to adjust it manually. As with all cloud backups, bandwidth causes speeds to vary, but overall, Carbonite is no slouch and will certainly leave you satisfied.

The service first launched over fifteen years ago and has helped maintained Carbonite's stellar reputation the whole time, so if you're looking for a track record you can trust this may be the service for you.
4. OpenDrive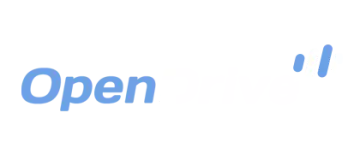 OpenDrive is a very popular unlimited file backup option. It's a highly customizable service that can be used on a wide range of device platforms.
Pricing

Personal: $9.95/mth
Personal: $99/mth
Personal (limited): $0/mth
Custom (limited): $5/mth
Custom (limited): $50/mth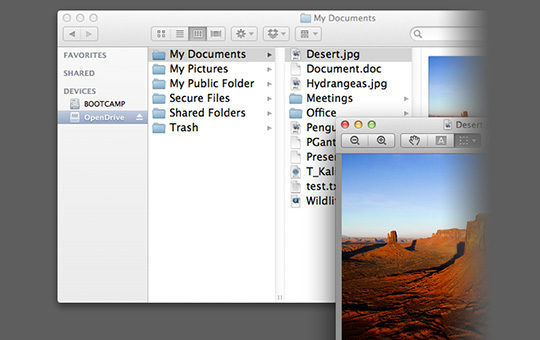 OpenDrive is a cloud storage service that offers online syncing options, but it's also great for backing up all your files because the volume you can upload is totally unlimited, regardless of whether it's for personal or business purposes. The service is speedy and the 'Permanent' backup option ensures your work is backed-up every 30 seconds.

OpenDrive is one of the most well-regarded backup services on the market, and its 4.6 Trustpilot rating illustrates its user experience is consistently top-drawer. It's highly customizable and you can adjust the settings of things like bandwidth and the number of users who can access the storage space. Security-wise, OpenDrive has you covered – you can even set private encryption keys on specific folders using the AES-256 bit standard.

Although some settings can feel a little over-complicated at times, the service redeems itself with an excellent user interface and the fact it has native apps for iOS and Android. What's more, if you accidentally delete files, you have 90 days to restore them – plenty of time to realize.
5. CrashPlan

CrashPlan is an affordable, high-regarded cloud backup that can be trusted to look after your personal data, however much you want to back up. 

CrashPlan might not be as well known as the other names on the list, but it's one of the best data recovery programs out there. CrashPlan for Small Businesses (sometimes called CrashPlan Pro) is ideal for application at home and in the workplace.

This service provider simplifies the whole game by providing one $10/month plan with no restrictions on file volume, and what's more, you can add as many devices as you want. For this price, you can back up your data to the cloud as well as physical storage locations like hard drives if you feel the need.

CrashPlan may not have the speedy upload speed to match the competition right out of the gate, but just like Carbonite, it's great for file versioning, affording you the ability to access older iterations of documents. In recent years, they've expanded their customer support team based in the US and you can even try the service for a month completely free of charge if you're unsure.
Are these services really 'unlimited'?
They are! These cloud backup services have been picked specifically because they provide you with 'unlimited' storage in one specific sense.
Some cloud backup services advertise their storage as 'unlimited' because you can back up an unlimited number of devices for a given cost. Some claim you can use their service for an 'unlimited' amount of time, whilst others apply the term to individual files (i.e. the size of a single file you can upload is unlimited).
In this article, 'unlimited' does not refer to a lack of restrictions on the number of devices you can back up/your file sizes, but instead the fact there is no limit on the total volume of files and data you're permitted to upload, from 10GB to 100TB.
An unlimited number of devices is a great selling point, but you could still technically run out of storage if the actual volume you can use is limited. Purchasing a cloud back up the product on the proviso it's unlimited, only to find that doesn't refer to the storage, could leave you in a spot of bother.
Cloud backups and online syncing services
There are some big names you may have noticed omitted from the above analysis. This might be because some popular services like iDrive and Acronis True Image, despite offering lots of storage, are not unlimited.
Alternatively, it could be because you're thinking of online-syncing services, and there's a difference between cloud backups and online syncing services.
Online-syncing services like DropBox aren't backup services. They create cloud-based versions of your documents and ping them out to the devices you own whenever they're requested by them.
Backup services actually make full copies of your work and save them onto cloud servers; their primary purpose is to hold your data until it needs restoring, but they can do other things too. Regardless, backup services are often cheaper because there is less of an immediate demand to push out documents to devices.
Other backup options
Although cloud services have become the modus operandi of backing up your work, it's not the only way you can ensure that you won't ever lose your files.
Before cloud backups were even invented, external hard drives were the only way to back up your data securely, and a lot of people still use them today. External drives can be purchased without ongoing subscriptions, and backing up your work is usually a speedy procedure. But, as with PCs – and any material device – much the same forces (floods, fires, overheating, defective hardware, etc.) could obliterate them as your computer.
Peer-to-peer back up, on the other hand, encrypts all your files and stores them on a peer – or friend's – computer. But this is somewhat restricted by the fact your friend will need the storage space to save all your data – so unless this is the case, this might not be the best idea.
Family Cloud Backups
If you are looking for a cloud backup that allows all of your family members to use it on their devices as well, then check out our best family cloud backup services page.
Conclusion
Whether it's for business or personal use, choosing an unlimited cloud backup is not an easy task. So if you're still undecided, here's another reminder of our top picks for backing up all your files:
Backblaze - The best unlimited cloud backup. It's cheap, easy to use, and can boast some of the quickest backup speeds. 
Livedrive - A solid all-around unlimited cloud backup with the ability to add new devices for little cost.
Carbonite - An excellent unlimited cloud back up. Has a diverse range of plans and private encryption software.  
OpenDrive - A popular unlimited cloud backup service. It's a highly customizable backup option with excellent customer reviews.
CrashPlan - A cheap unlimited cloud backup that can be relied upon to keep your files safe.