Google's Gmail is one of the most popular email clients in the world. Despite its widespread use, it is known to be invasive and bad for digital privacy.
Lately, people are waking up and wanting to protect their digital footprint with a more secure email client. If you value your privacy, it's time to join the wave of people turning away from Gmail. The good news is that there are hundreds of secure alternatives available on the market to choose from.
What are the best alternatives to Gmail?
StartMail - The best overall Gmail alternative. It offers 1-click encryption, 10Gb of storage, and a 7-day free-trial of its service.
Posteo - The best value-for-money Gmail alternative. An affordable and secure self-financed email service that puts user privacy first.
Tutanota - An all-around Gmail alternative. It's an excellent email provider from Germany that provides AES-256 military grade encryption for emails.
CounterMail - A secure email service that can be used instead of Gmail. It offers no-disk web servers, mobile device support, and a 7-day free trial.
ProtonMail - The most popular Gmail alternative. Offers PGP support, slick mobile apps, and integration with other email clients.
The problems with Gmail
Google does a lot right. It is good at spotting Spam, it alerts users to malware, and it keeps an active watch on where people are logging into their accounts from – to try to actively spot intruders.
So what is it about Gmail that is a problem? And, why are so many people looking for an alternative?
Google is known to scan emails for keywords. It used to do this to serve adverts and create a revenue stream. However, it has since claimed it no longer does this.

Even if you use ad blocking tools; a database about you is forming in Google's (and possibly third-party's) hands. If Google is still scanning emails for keywords but isn't directly serving adverts using this information – it begs the question – why is Google doing it at all?

Third-party apps you download, install, and use, may also scan the content of your emails to serve adverts. Often people don't realize that when they accept app permission, they are permitting a third party to scan their emails directly. Google has been accused of giving hundreds of firms access to email accounts.

Google is a US-based firm that the US government could potentially compel to store and provide data about its users. The US enforces warrants that can force firms to hand over data and keep it a secret (gag orders). The result is that Google could let the government look at your emails and you would never know. Also, US firms can US laws can compel US firms to provide access to all data on all servers around the world; not only those servers in the US. That means the US could snoop on your data even if you aren't an American (in fact, it is almost more likely to be doing so thanks to FISA, the Patriot Act, and the Cloud Act).

Gmail is known to have been compromised by US authorities' invasive PRISM program since as far back as 2009. That program allowed them to intercept and read everybody's emails. It is not known whether the NSA or CIA are still intercepting emails en masse, but many people believe they are.

Gmail does not provide a native way to send secure End to End (E2E) encrypted emails. PGP encryption, for example, must be achieved by using an extension such as Mailvelope. Also, although Google cannot scan PGP encrypted emails, it can see the metadata (headers, from who, to who, and when).
For information on deleting a Gmail account please look here.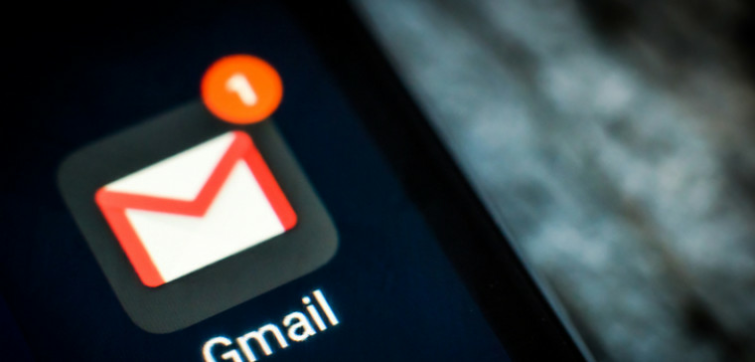 The best paid Gmail alternatives
To bypass one of the main problems with Gmail (that it is free and must be funded with data mining), you may need to pay for an email client account if you want access to a personalized address (or multiple addresses and monickers).
The good news is that there are plenty of trusted email providers on the market that are not expensive. Funding the email provider with subscription fee money means you know the provider can deliver a service without ever having to look in your emails.
What's more, the recommended providers listed below because they have PGP encryption integrated into their clients securely. Plus, they are all Open Source, which means that security experts have been able to analyze the platforms to ensure there are no bugs, vulnerabilities, or backdoors, that could affect users.
The email clients listed below have all the features necessary to make your shift from Gmail to a secure service stress-free. They can easily map your contacts over from your old Gmail account.
The best free Gmail alternatives
Most email providers will make you pay for their service if you want access to all the features. However, there are some that will let you use a stripped-back version of the client for free. Most of these have a limited amount of storage and only allow one email address per free account:
StartMail

SCRYPTmail

Signal (not actually an email account, but is free and is more secure than an email account when it comes to encrypted messaging)
For more information on free email accounts, check out our guide to free secure emails.
Send more secure Gmail emails?
There is a way in which you can send more secure emails in Gmail using the following methods:
Enable TLS encryption
Enabling confidential mode
Browser addons
Check out our how to send secure Gmail emails page for more information about how to do this. You can also look at engaging a third party service such as SecureMyEmail, which allows you to continue using Gmail, but offers end-to-end encryption for all your emails, even to people who don't use the service.
Conclusion
If you are tired of hearing stories about the privacy disadvantages of Gmail, it might be time to head over to another service. Many email providers provide a limited service for free. And if you like being able to email with end-to-end-encryption the cost to upgrade to a premium account is cheap with even the best secure email providers.
For a more detailed look at using secure email services, and to find out more about the services we have mentioned above, please visit our in-depth secure email providers guide.
The best Gmail alternatives – FAQs