Secure messaging services have seen a rise in popularity over the past couple of years, with many claiming to have an increased focus on preserving privacy. This is thanks to the introduction of end-to-end encryption via Signal Protocol, but not all messengers that include it are built equally. There is still plenty to choose from, however, and here's where to start.
Popular services such as WhatsApp and Skype proudly boast that they use the Signal Protocol, but being proprietary technology and, therefore, closed source, it is impossible to check how it has been implemented. In some cases, it isn't even universal. Facebook enjoys stating that it includes the protocol's end-to-end encryption but this is only true with its 'Secret Conversations' feature.
While Facebook CEO Mark Zuckerberg is going above and beyond to reinvent the social network as a privacy advocate, none of these companies are known for their focus on user privacy. They all continue to be pressured by government entities to develop "backdoors" into their applications, giving authorities unfettered access to user information without the need for a warrant.
There is nothing to say that these demands haven't already been met or won't be met in the future, but there are alternative secure services you can use that exist right now. If you want to be sure that claims of end-to-end encryption are true, simply choose one of the best private and secure messengers currently available:
5 Best Secure and Private Messenger apps
After robust testing and research, our experts have found the five most secure messaging apps out there. All of these apps have excellent features and also provide a high level of encryption.
Note:
We have deliberately not included Telegram on this list because we do not consider it to be a sufficiently private and secure messenger. Please see our VPNs for Telegram article for more details.
End-to-end encryption
Also called client-side encryption, end-to-end encryption (e2ee) means that your messages (and voice and video chats) are encrypted on your device and can only be accessed by the intended recipient.
In other words, you are not trusting a third party to do the encrypting for you, and who therefore has access to the unencrypted messages. Until recently most messaging app were like this and were fundamentally insecure and non-private.
But as we have already mentioned, this situation has changed dramatically over the last couple of yours or so, to the point that it can almost be assumed that messenger apps use e2ee. If they are doing what their developers say they are.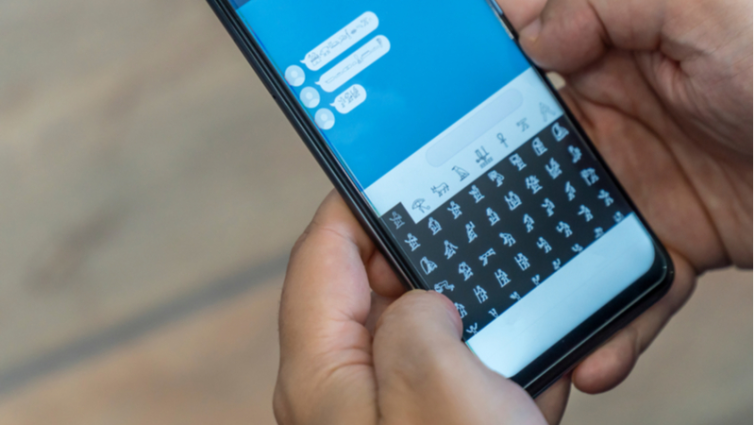 Open-source
Nobody claims that open-source is perfect, but having code which can be looked at and audited at any time is the only guarantee possible that an app is doing what it supposed to be doing, and only what it is supposed to be doing.
For this reason, we only consider open-source messenger apps to be worthy of consideration in this article.