Telegram is an encrypted messenger service that is often opposed by security experts. However, the app remains wildly popular, especially within the Middle East. In Iran alone, Telegram has some 40 million monthly active users.
Several governments have blocked or tried to block Telegram - notably Indonesia, Russia, and Iran. By using a VPN for Telegram, you can unblock Telegram even if the government restricts its use. A VPN will also improve your online privacy and security, making it safe to access Telegram even when it is blocked.
In this guide, we list the best VPNs for Telegram and give you some tips to improve your Telegram security.
The best VPN for Telegram
The best VPNs for Telegram must have fast servers able to unblock VoIP apps. They must also have strong privacy and security features to let you use Telegram without being monitored. Below you can take a quick look at the best VPNs for the job, to find out more about why each service was chosen, simply scroll down for in-depth summaries.
Best VPN for Telegram - In-depth Analysis
We take a closer look at our recommended VPNs for Telegram below. If you want any more information about these services, check out our in-depth VPN reviews.
What makes a VPN good to use with Telegram?
If you live in a country where Telegram is blocked, a VPN is the only real option for accessing the app and sending messages. Not every VPN was created equal. Some are slow and insecure - which is why you must choose a service that actually works.
Below, we have included the criteria our experts used to pick the best VPNs for Telegram. That way you can see exactly why these VPNs are perfect for the job.
Fast servers that will let you make video calls
A choice of servers in countries that permit Telegram
Strong encryption to prevent your ISP and the government monitoring your Telegram use
Advanced security features to ensure you never accidentally leak your Telegram use
Apps for all platforms - so you can use Telegram on any device
Excellent customer care
Value for money
How do we review VPNs at ProPrivacy?
Picking the best Telegram VPN may seem easy at first, until you realize that there are hundreds of similar services out there – and that the devil, truly, is in the detail. What's more, you don't want to end up paying for a VPN that's only good at one task (like unblocking Telegram); you want it to work with an array of online services.
To ensure the VPNs we've listed all follow the above-mentioned criteria and unblock Telegram, we at ProPrivacy recommend only the VPNs that we use and test on a daily basis – for almost a decade!
We thoroughly review all of these hand-picked VPNs, and they are the ones we use in our everyday lives, too – to protect our online privacy and bypass censorship. For that reason, on this list you'll find services that implement robust encryption, with multiple protocols to choose from (OpenVPN, Lightway, and WireGuard), and privacy features that will ensure that you enjoy unparalleled levels of privacy.
Besides, every time we create a new page, each of us personally tests all of the providers on it to make sure the service works seamlessly, without any lag or data leaks. So, with each of these providers, I double-checked that:
The encryption is strong, without data leaks
All of the listed features do what they say on the tin
Connection times and overall speeds are impressive
The service unblocks Telegram from different server locations
How ProPrivacy reviews VPN services
Why you should use a VPN for Telegram
If you are living somewhere that restricts Telegram, a VPN is the ideal solution. A VPN will let you visit Telegram's website to download the software and use it, even if it is being blocked by your ISP. If you are looking for the Android version of the app, and it is not available in the Google Play Store, you can use a VPN to access it privately using F-Droid.
It is important to remember that Telegram does authenticate all users using a valid phone number. As a result, it can, in theory, help to associate non-encrypted messages with individual users (more on this later). Whether it might share this information with government agencies depends on the kind of legal pressure it is put under, on a case-by-case basis.
Of equal concern is the fact that Telegram stores this information on its servers. This makes those unencrypted messages vulnerable to hacking and surveillance. Last year, two prominent Russian activists' Telegram accounts were breached, probably by Russian security services with the cooperation of the activists' mobile provider.
If any of Telegram's servers get compromised, all the users' data is up in the air. We know from the Snowden revelation and all massive hacks that no single computer can be protected from hackers. Especially if it's a juicy target with millions of people's conversations stored on it.
Can I use a free VPN with Telegram?
Although there are some free VPN services on the market, the vast majority are cowboy series that you should not trust for gaining privacy online.
Free services have been found to lie about the encryption they provide, to suffer from critical leaks, and to collect data about their uses to sell to third parties. Studies have even found that free services contain spyware and adware. Free VPNs with terrible privacy policies and insecure apps will put you at risk, which means they are not suitable for use with Telegram.
There are a few free VPN subscriptions available that you can trust if you can't afford a premium service. These do not skimp on privacy or security, but they only offer a limited free plan to allow people to try out their service with hopes of graduating you onto a full subscription. These restrictions include:
Fewer server locations to choose from
Monthly download limitations
Bandwidth limitations that make the VPN slower
To use Telegram safely and privately, we recommend getting a premium subscription with a trustworthy VPN for Telegram from this article. Our recommendations do not make a profit by selling their users, instead they provide watertight privacy levels and well-designed apps that have been developed to keep your online habits secure. Fortunately, you can try each of them out risk-free using their money-back guarantee.
Where is Telegram blocked?
We have included a list of countries where Telegram use is either currently blocked, or where it has been blocked at some point (and could suffer blocks again):
Bahrain
China
Indonesia
Iran
Pakistan
Russia
Turkey
Brazil
Sri Lanka
Is Telegram actually secure?
Despite its reputation for privacy and security, privacy and security experts are not fans of Telegram. Let's take a closer look at the app to find out if it is a secure way to send private messages...
End-to-end Encryption
To allow people to communicate securely, Telegram provides its Secret Chat feature. This uses end-to-end encryption, which means that messages sent by users are only ever accessible to them on their devices. As a result, Messages sent using Secret Chat should be secure even against hackers and Telegram Messenger LLP itself.
This is an excellent security feature, but it is important to remember that it is not enabled by default; you must switch it on to begin using Telegram securely. Unless you activate Secret Chat, Telegram Messenger LLP and hackers could theoretically access your messages either now - or at some point in the future.
It's gravely concerning that many Telegram users don't know that their messages aren't secure by default. Some may simply forget to turn Secret Chat on.
When combined with Telegram's method of authenticating users using their phone numbers, this makes it very easy for governments to seize accounts and access unencrypted messages.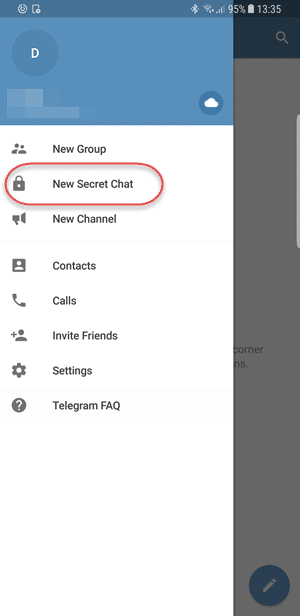 Always use the Secret Chat option when you want to keep your conversations private
Encryption Concerns
Additionally, even if you enable Secret Chat, researchers are critical of the encryption used by Telegram. Rather than use tried, tested, and fully audited encryption standards, Telegram uses its own MTProto encryption protocol.
As a detailed security assessment (.pdf) of MTProto notes:
Our main discovery is that the symmetric encryption scheme used in Telegram, known as MTProto, is not IND-CCA secure, since it is possible to turn any ciphertext into a different ciphertext that decrypts to the same message. The take-home message (once again) is that well-studied, provably secure encryption schemes that achieve strong definitions of security (e.g. authenticated-encryption) are to be preferred to home-brewed encryption schemes.
This is a criticism endorsed by Nate Cardozo, senior staff attorney at Electronic Frontier Foundation, who has recommended not using Telegram because of "its lack of end-to-end encryption [by default] and its use of non-standard MTProto encryption protocol, which has been publicly criticized by cryptography researchers, including Matthew Green."
If you would like to know more about how encryption works, why not check out our ultimate guide to online privacy?
Open Source?
The only way to know if software can be trusted is if it is open source. This means that researchers can freely examine the code to ensure nothing malicious is going on. The Telegram client is primarily open-source, but contains some elements (called binary blobs) that are not.
Some experts have also criticized Telegram for being slow publishing recent versions of its open-source code. This is a security problem, as the code could be modified without anyone being aware of it.
The server-side code is closed-source and proprietary. However, this shouldn't be an issue if you enable end-to-end encryption (Secret Chat).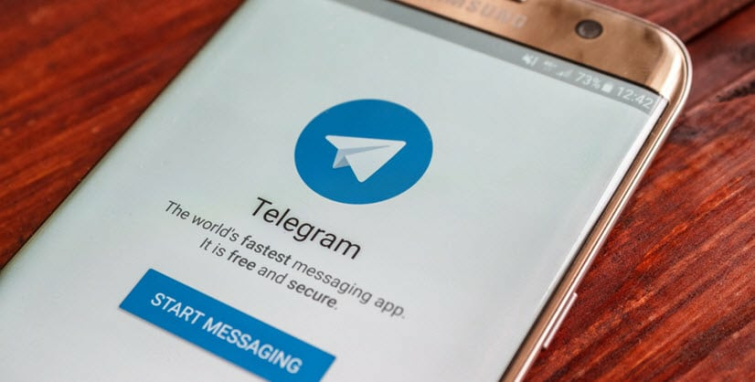 Signal is More Secure
If privacy and security are your main reasons for using Telegram, then you should consider switching to Signal. Experts widely regard Signal as the most secure means of remote communication currently available.
The WhatsApp app is based on Signal. Although not without issues, WhatsApp is also much more secure than Telegram.
Of course, you may simply want to use Telegram because your friends and colleagues use it. You may also want to follow particular Telegram users via the app's mass-broadcast Channel function. This is absolutely fine, but please bear in mind Telegram's limitations on the privacy/security front.
Telegram in Iran
Iran blocks mainstream media platforms such as Facebook, Twitter, and most international news sites. Telegram is widely used as a means to bypass state censorship and to access reformist viewpoints.
Telegram had a huge impact in Iran's last parliamentary election. Reformist activists had very limited access to major media outlets and the state radio and TV, so they used Telegram to send and spread their messages.
In response to this, the conservative and authoritarian Iranian government has sought to regulate Telegram. It now requires all Iranian citizens by law to register Telegram channels with more than 5,000 followers with the Ministry of Culture and Islamic Guidance. Some 2,000 Channels (Persian) are now registered in this way.
According to a statement by Telegram, in advance of the 2017 elections, "internet providers in the country are blocking the protocol that is used to establish a connection between users before a P2P call can be activated."
If you're looking to circumvent state restrictions on content in Iran, our best 5 VPNs for Iran should make for interesting reading.
Arrests
Iranian authorities arrested the administrators of 12 reformist Telegram Channels ahead of the May 2017 election. These Channels included Reform News, with more than 111,000 followers, and Assembly of Reformists, with 94,000 followers.
It is my understanding that the authorities later released the Channel admins. However, Radhidi argues that the arrests helped to create an atmosphere of fear and intimidation among liberals and progressives in the country.
Russia Bans Telegram
On Friday 19 April 2023 a Moscow court authorized Roskomnadzor, the Russian communications and technology watchdog, to block Telegram.
The move follows demands from the Federal Security Service (FSB) that Telegram hand over its encryption keys to the secretive KGB successor after claiming that it is widely used by terrorists. Telegram refused.
Good news, however, is that Telegram can still be freely accessed in Russia using a VPN. This is because a VPN hides the fact that you are connecting to the Telegram network from your internet and/or mobile provider (and therefore the Roskomnadzor).
For more information on this story, please see our full Russia Bans Telegram Messenger article.
Best Telegram Messenger VPNs: Conclusion
Telegram has proven itself to be a useful tool for defeating censorship and exercising freedom of speech. If you can't access the Telegram website, or your ISP attempts to block the Telegram protocol, a VPN will help.
Do please be aware, however, of Telegram's limitations as a privacy tool. Most importantly, always remember to use the Secret Chat feature when participating in discussions that you would rather the authorities not access.