The prospect of losing your priceless photographs is an upsetting thing to even imagine, whether you are a casual, amateur photographer, or a professional photographer shooting award-winning images. The reality is that losing your photos is a very real possibility if you do not take the proper precautions and back up your pictures.
What are the best online backup services for photographers?
Ideally, you should have several backups of your photos; on your computer, on an external hard drive, and in the cloud. You really never know when your hard drive may suddenly fail, your computer or device gets lost, or you become the victim of ransomware or another form of cyberattack. Data restoration services can be a lifesaver, but at the same time can get extremely expensive, especially if you have large quantities of photos you need to restore. The worst part is that there is never any guarantee that your restoration efforts will work at all. That is why it is absolutely imperative that you have properly backed up your photos and videos in multiple locations.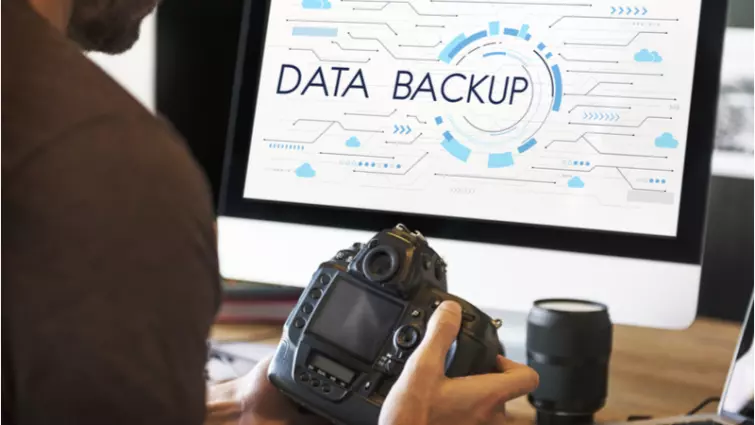 Let's face it, even if you do have your photos backed up on an external drive, that hard drive can still get lost, stolen, or damaged. Though it's important to have that extra physical backup, having a backup of your images stored in the cloud will insulate you from such risks and ensure that you always have access to your photos from anywhere in the world. In this article, we will take a look at the 5 best cloud backup services for photographers. We consider not only the typical useful features that each of these cloud backup services provides, but also the vital security features each employs to protect the privacy and security of the photos you upload. We also consider affordability as well as the storage space offered, which is of course especially important to photographers.
So then, let's take a look at our picks for the 5 best cloud backup services for photographers on the market today.
5 Best Cloud Backup Services for photo and video: In-depth analysis
Below, you will find our in-depth list detailing the five best cloud backups for photo and video files. Take a look and find out which one best fits your particular storage and security needs!
Final Thoughts
There is no reason for you to risk losing your photographs. The memories you capture through the lens of your camera are indispensable and priceless. At a time when most people do not print out the vast majority of their images, backing up those memories is no longer an option, but a necessity. Luckily, there are some amazing and affordable online cloud backup services that can help you preserve your photos and ensure they never get lost. Each provider listed in this article is more than capable of getting the job done for you in an affordable, user-friendly, and secure manner. Do not delay even for another minute, back up your precious memories today using one of the outstanding providers listed above!