These VPNs unblock iPlayer in the US
The BBC delivers some of the most high-quality television content in the world, yet if you live in the USA, you won't have the luxury of being able to access BBC iPlayer – the studio's inclusive live streaming service for first-party shows. Fortunately, there are ways to unblock iPlayer in USA.
With a Virtual Private Network (VPN), you can pretend to be in the UK to watch iPlayer, you just need to find the right one. Read on to find out how!
What you will need to watch iPlayer in USA?
Before we get started make sure you have the following:
A subscription to a VPN that works with iPlayer
Access to a UK address and postcode (these can typically be found with a quick Google)
An internet connection fast enough to support streaming (anything over 5Mbps should suffice)
Once you have the above, you have all the tools you need to unblock BBC iPlayer.
How to watch BBC in the USA
If you want to unblock iPlayer in the USA or anywhere else, all you need to do is follow these steps:
Subscribe to a VPN for BBC iPlayer.

We recommend NordVPN because they are a well known, reliable service, with 605 servers in the UK. They also offer a handy 30-day money-back guarantee so you can try the service out before committing to purchasing it.

Download the VPN software and install it on your device.

Did you know? You can use NordVPN on up to 6 devices at the same time!

Log in to the VPN using the credentials you created during sign-up.

Connect to a VPN server in the UK.

Supported servers are usually marked, but you can always check with your provider to find out which ones work with iPlayer with your VPN provider. All of our recommended iPlayer VPNs offer live chat on their site and will give you a prompt response.

Navigate to the BBC iPlayer website.

Sign up for iPlayer.

You will need to provide an email address, a valid UK postcode (you can find one online) and agree that you have paid for a UK TV license.

You must state that you have paid for a TV license to watch iPlayer because all UK residents must have a license to watch the BBC.

Select your show and press play.
Having issues access iPlayer in the US?
If you are having issues accessing BBC iPlayer in the USA after you have followed the steps above, there could be a number of reasons for this. The most likely is that the BBC knows you are using a VPN. The BBC is well known for blocking IP addresses that belong to VPN servers because it is not licensed to show any content aired on the BBC outside of the UK. If you are seeing the message "BBC iPlayer only works in the UK", here are a few quick things you can try to resolve the issue.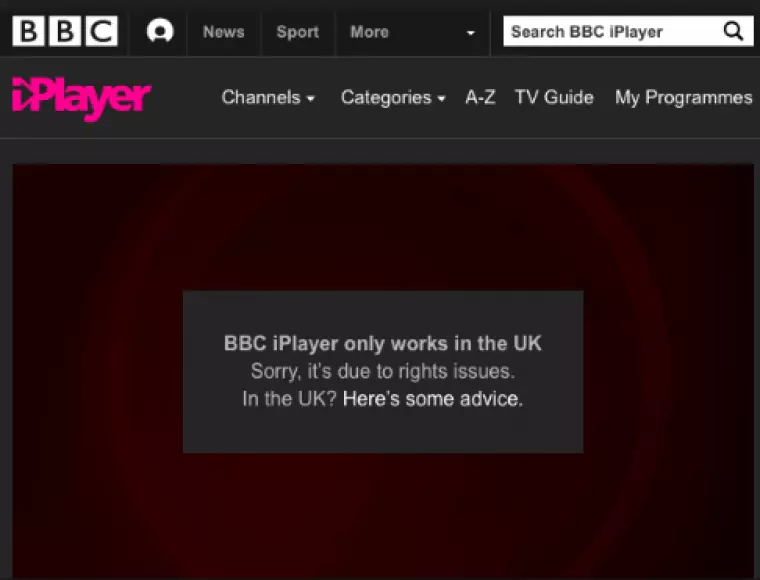 Try another server
In the event that your current VPN server is known to the BBC, chances are they have blocked it from accessing their service. If this is the case, then the fix can be as simple as connecting to another server in the UK. Any iPlayer VPN that we recommend offer multiple UK based servers, so just keep trying different ones until you find a server that works.
Contact your VPN provider
If you have tried all available servers and still not had any success, the best thing to do is contact your provider through the live chat on their website for a speedy resolution. Most premium VPN providers offer decent technical support through their live chat and can offer point you in the right direction.
For more information, check out our iPlayer VPN not working guide for more troubleshooting tips.
Other Useful iPlayer Articles
What BBC services can I access abroad?
Once you have subscribed to a VPN service that works with BBC iPlayer, you will be able to access any of its online TV channels, including BBC One, BBC Two, BBC News live - or any BBC content on catchup. This means you can stream your favorite shows without having to pay for BBC America to watch BBC live or on catchup.
It is true that some BBC services are available around the world. However, those services show a limited amount of content, and famous BBC shows are often not broadcasted. For transparency we have listed the BBC services that can be accessed from around the world below:
Can I livestream BBC One and Two from the USA?
Yes. As soon as you connect to a VPN server based in the UK, you can access iPlayer as if you were a UK resident. You can stream BBC One, BBC Two, BBC Three, BBC Four, CBBC, CBeebies, BBC Parliament, BBC News, BBC Scotland and BBC Alba. You can also stream Radio 1, Radio 2, Radio 5 live, as well as other BBC radio channels.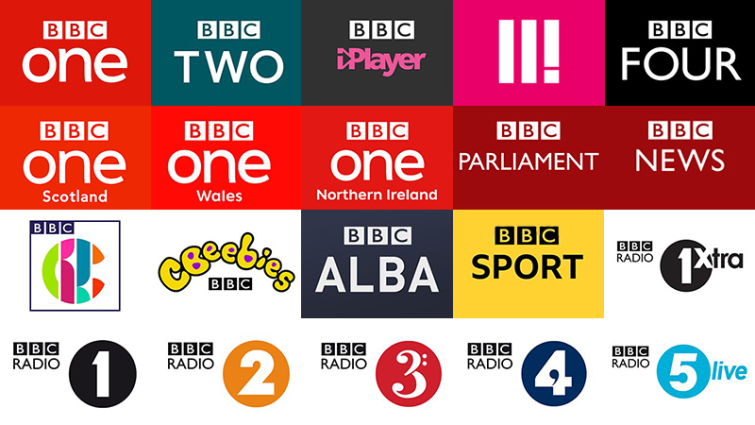 BBC iPlayer and Sounds during the pandemic
The BBC has acknowledged the disruption that COVID-19 has had on its services, having to scale back production and provide care for its employees during a time of self-isolation.
Fortunately, the broadcaster it stepping up its efforts in other areas, making sure its website is a bulletin board for up-to-date news on the coronavirus, its programming centers around exercise and meals that can be done using the essentials in your home, and helping to educate while schools are closed. A VPN will help you gain access to this support if you are outside the country.
Watch iPlayer Outside The UK Now
With all of your favorite BBC TV shows available, what are you waiting for? Sign up to a VPN and watch them now!
Can I download BBC shows in the USA when using a VPN?
Yes. The BBC allows all UK residents who sign up to iPlayer to download shows and watch them offline. When you use a VPN, you appear to live in the UK, so you can also download BBC TV shows.
When you download a BBC TV show, the BBC permits you to watch that show for a limited time period only. This time period is usually 30 days from the moment it was first broadcasted but may vary depending on the show.
Once this time period has expired, you can no longer watch the downloaded content - so be sure to watch the shows within the specified time if you don't want to miss out!
In recent months, the BBC has shown some incredible shows including His Dark Materials, War of the Worlds, and Dracula. They are working hard to rival other online broadcasters like Netflix with its originals, and we have never been more impressed with the quality of its shows. 2023 seems set to be an incredible year for the network, and there has never been a better time to get a VPN to stream or download BBC shows outside the UK!
Will all VPNs work with iPlayer?
No. The BBC is aware that VPN services exist, and it knows that people use them to unblock iPlayer. For this reason, the BBC works hard to block IP addresses that belong to VPNs.
The BBC purchases lists of known VPN IP addresses from specialist companies that compile them. It then blacklists those IP addresses. As a result, most VPNs have already been blocked by the BBC.
The good news is that some VPN providers make it part of their core mission to keep unblocking iPlayer. Those VPNs spend a lot of time and money finding ways to evade the BBC blocks. If any of their IP addresses are blocked, they quickly set up new ones for their subscribers so that they can keep streaming the BBC from outside of the UK.
For more details about using a VPN with iPlayer, please visit our dedicated article about iPlayer VPN services.