All over the world, people are interested in getting a UK IP address. Some are expats who live abroad and want to regain access to geo-restricted websites for banking or other services. Other people want to gain access to British websites to help them learn English. Furthermore, some users want to access a UK IP address to watch BBC iPlayer or the British Netflix catalog. Even UK residents on holiday want to access UK websites, but can't because of geo restrictions. With a VPN service, you can easily spoof your location to within the UK and unblock all that British content - no matter what your reason is.
In this guide, we will explain how you can join the thousands of people around the world that currently unblock UK websites by 'tunneling through' via a UK IP address!
Getting a UK IP address is easy!
Subscribe to one of the VPNs mentioned below. For unblocking a UK IP we recommend Buffered, but we will show you five world-class VPN services so that you have plenty of options.
Download and install the VPN client software.
Connect to the right server.
Go to the website you want access to (such as BBC iPlayer).
Sit back, relax and enjoy your unrestricted access to the UK's websites and online services.
Best VPNs to get a UK IP Summary
Get an IP for UK Summary
ExpressVPN is a well-known service that is perfect for unblocking UK services
Pricing

From $6.67 - $12.95

Available on

Windows
macOS
iOS
Android
Linux

Works with
ExpressVPN is third on our list of recommended VPN services for anyone that needs to unblock websites in the UK. The service is absolutely outstanding and uses top of the range OpenVPN encryption, which means that you will be assured a secure connection. The provider has plenty of UK servers to choose from, and they are all lightning fast.

Since there are servers in 94 countries, you can spoof your IP address to anywhere else that you fancy. Customer service is 24/7 and Express has some of the best operatives in the business. They also offer a 30-day money-back guarantee, so that you can try them risk-free.

P2P optimized servers in London, Berkshire and Manchester
Pricing

From $2.75 - $12.99

Available on

Windows
macOS
iOS
Android
Linux

Works with
The ProPrivacy.com Awards are considered the industry gold standard for recognizing achievement within the VPN sector. At this year's exclusive Las Vegas event, CyberGhost VPN won the coveted award for Best Value VPN. Keep reading this CyberGhost VPN review to find out exactly why this VPN provides the best value for money in 2020, and why it was a runner up in the Best Overall VPN and Fastest VPN categories.

CyberGhost VPN is a big name VPN service that does pretty much everything right. Its latest software is great to use and offers a wealth of groovy features. In this CyberGhost VPN review, we take an in-depth look at the security features, speed and performance, the apps for each platform, and more to find out if this VPN service is value for money.

London, Manchester, Southampton servers
Pricing

From $2.85 - $11.95

Available on

Windows
macOS
iOS
Android
Linux

Works with
Private Internet Access VPN is a US-based provider that keeps zero logs, a claim it has proven in court. The VPN was recently acquired by Kape Technologies - a cybersec firm based in London whose primary aim is to help consumers gain protection online. PIA VPN has servers in 33 countries, it provides strong OpenVPN encryption, and is one of the most popular VPN services among Reddit users. It also has live chat support and access to Netflix US.

Private Internet Access (PIA) is a respected VPN service that has been around since 2010. It is a US-based VPN that provides high levels of privacy and reliability. The VPN has a zero-logs policy - which makes up for its US-base. PIA has apps for all popular platforms that provide strong encryption and a superb choice of servers around the world. PIA is also a cheap VPN service that performs well above its pay grade. Despite the budget price (if purchased yearly), PIA unblocks a decent amount of highly sought after content - including Netflix US. This is set to expand in the coming weeks to include BBC iPlayer and hulu.

Surfshark is cheap and powerful - an outstanding newcomer to the world of VPNs
Pricing

From $1.94 - $11.95

Available on

Windows
macOS
iOS
Android
Linux

Works with
If you want to pretend to be in the UK to access geo-restricted services, Surfshark VPN is an excellent option. Not only does Surfshark have a choice of servers located in the UK, but those servers are capable of unblocking highly sought after British services such as ITV, BBC iPlayer and Channel 4. With Surfshark you can easily get a UK IP address, to ensure that you can access British online banking services and other English content while outside of the British Isles. And, because Surfshark provides strong encryption and plenty of privacy features, you can trust this service to keep your data completely private at all times.

In addition to providing a UK IP, Surfshark has servers located in 60 countries around the world, meaning that you can easily unblock content in any one of them. And because Surfshark has excellent customer support you can get help setting it up or accessing the content at any time. An excellent VPN for the UK that will not break the bank, and can be tested for free thanks to its 30-day money-back guarantee.

London server address
Pricing

From $2.50 - $12.95

Available on

Windows
macOS
iOS
Android
Linux

Works with
Founded back in 2010 by Carolyn and Ron Yokubaitis, Golden Frog is a US-based Internet conglomerate that has both VyprVPN and the optimized gaming network Outfox in its portfolio. VyprVPN is a no logs VPN based in Switzerland that implements strong OpenVPN encryption, a killswitch, DNS leak protection, and an obfuscation/stealth feature (called Chameleon). VyprVPN is a top-of-the-range premium VPN, that is the first to have published a full independent audit of its zero-logs service. In this VyprVPN review, we take an in-depth look at this VPNs security features, connection speed performance, as well as its ability to unblock services such as iPlayer and Netflix US.
Make sure OpenVPN is your selected encryption protocol
Here at ProPrivacy, we recommend the OpenVPN encryption protocol, so please select it in your VPN's settings. Browsing some geo-blocked content is technically in breach of copyright, but OpenVPN will keep you secure and anonymous.
Remember that if you encounter any problems at all, your VPN provider will be able to answer your questions quickly to resolve any issues you have.
Connect to your chosen UK IP server
Now that the software is on your PC, laptop, smartphone or tablet (and you have selected the correct encryption), you can connect to a UK IP server.
Simply choose one of the UK servers from the list. Preferably select the one with the smallest 'ping'. That means that it is currently offering the fastest speed. Click on the fastest one on offer at that time, and click connect. Voila! You now have a UK IP address, so you can surf any restricted UK websites.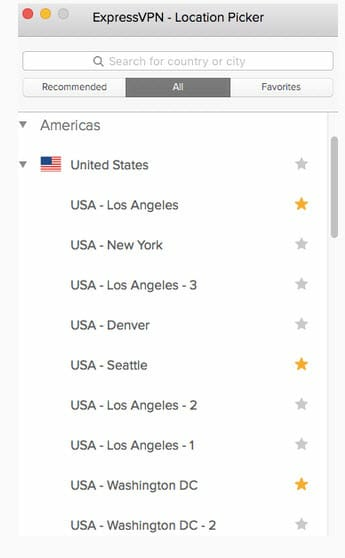 Considerations for getting a UK IP address
When getting a UK IP address from abroad there are a number of things to think about. Firstly, not every VPN service is reliable. There are over 800 VPN providers worldwide, and many of those do a terrible job of providing a VPN service.
What is the difference?
First of all, when you are spoofing your IP address to the UK to watch geo-restricted content you will want to be secure. Sadly, not all VPN services offer the level of service necessary to be truly secure.
When selecting a UK VPN for getting an IP address in the United Kingdom, you will want a choice of servers, and servers that are lightning-fast (for streaming HD content).
To be able to truly relax as you tunnel through via a UK IP address, you will want the peace of mind of knowing that your VPN provider is thorough about security. Therefore, not only should it offer industry-standard encryption protocols but also handle your data in a reliable and secure way. Consequently, you will know that you are safe to browse any content that you want.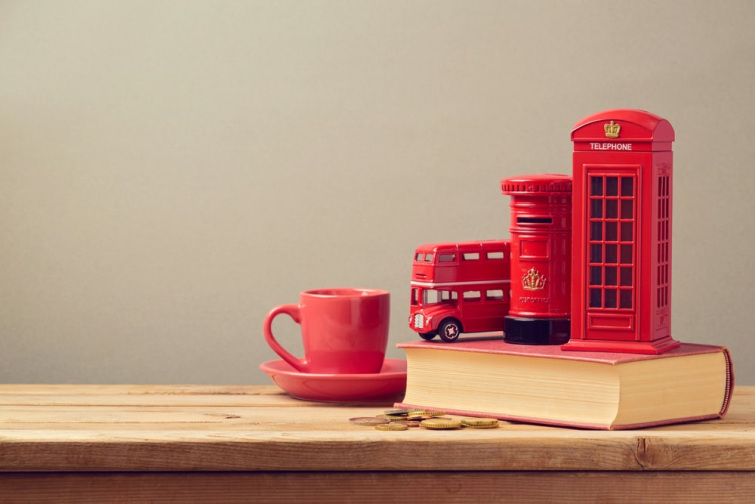 Go to any British Website you want!
No matter which VPN you choose from our list, you will be able to get access to British websites, including BBC iPlayer. Furthermore, you will be able to gain access to the UK (or US) Netflix catalog.
This means that your VPN isn't just useful for unblocking UK bank services or subscriptions, but also for getting access to content from all over the world! In addition, all the VPNs on this list have a money-back trial period (of at least 7 days). As a result, you will be able to make sure it works perfectly for you! It's important to note that not all VPNs unblock iPlayer so check out our BBC guide to see what the best VPN for BBC is.
Other ways to get a British IP Address
While using a VPN is undoubtedly the best way to get an IP address in the UK, it's not the only way. Other viable options are using SmartDNS, Tor, or proxy servers.
SmartDNS is commonly used among streaming enthusiasts. No surprise there: The primary reason for its creation was to allow people to reroute their DNS queries to make it look like they're located elsewhere. This allows them to access media anywhere in the world, geo-restrictions be damned. Sadly, it doesn't offer much in terms of security and privacy. When you use SmartDNS, there's a significant lack of encryption and your ISP will still know what site's your visiting. Maybe not a problem for those who only care about accessing their favorite TV shows, but definitely an issue for the more safety-conscious among us.
In opposition, the infamous Tor is a free software and open network with a hardcore focus on online privacy. Its promise of anonymity makes it a huge draw for businesses, activists, whistleblowers, journalists, law enforcement, and military. By choosing the UK as an exit node as a way to appear as if you're in the UK, you can use it to access UK media sites much like a VPN or SmartDNS. However, its speeds aren't exactly lightning fast, and who wants significant lag when trying to watch the latest episode of Doctor Who?
Proxy servers are also worth mentioning in this section. There are too many to name, but you can find quite a few as browser extensions, or even with a quick Google search. While undoubtedly a good option for those looking to be thrifty, the lack of a price tag comes at the cost of slow speeds and unreliability. Signing up for a trustworthy VPN provider provides you with a peace of mind that using proxy servers lack – not to mention improved speeds!
While we think that VPNs offers the best balance in terms of speed, security, and global coverage, we acknowledge that everyone has different needs and reasons for wanting to hide their online activity. As such, they should select the service that best meets those needs – whether that be SmartDNS, Tor, proxy servers, or VPN.
UK IP Address Conclusion
In this guide, we have shown you how to get a UK IP address. Although our most highly recommended VPN service for getting a UK IP is ExpressVPN, we have included a number of other services in the guide.
These VPNs all have excellent server networks that provide blistering speeds throughout their networks - perfect for streaming in HD.
Encryption is industry-standard, and all the VPNs in this guide are tried and tested. Furthermore, they have an excellent track record for providing privacy and anonymity for their users. Because all these VPNs are top of the range, deciding which one to go for is really just a matter of personal taste!
With everything accounted for, all you need to do is decide which VPN is most suitable for you. So take another look at the providers that we have suggested and select a service confidently, safe in the knowledge that we have done the hard work for you.
Take a look at the guides below to see how you can get an IP address in other countries: