Whether you live and work in Ireland, or are just passing through for a holiday, it's important to lock down your data and protect your privacy with a VPN for Ireland.
Ireland's internet infrastructure and data regulations can be a little deceptive. There's a lot happening under the surface that isn't readily apparent to most users. Believe it or not, Reporters Without Borders ranked Ireland 9th out of 180 countries in its 2016 index, meaning that it was the 9th most liberal country in terms of information access and lack of censorship. However, there's a lot that you likely don't know, and, contrary to the old adage, what you don't know can hurt you.
To help you stay safe and secure, I'm going to take a closer look at the best VPNs for Ireland and discuss Ireland's internet nuances in greater detail.
What are the best VPNs for Ireland?
You'll find our top 5 VPN picks for Ireland in the table below. If you'd like more information about any of these hand-selected services, or the features that they offer, keep scrolling or head on over to our detailed VPN reviews.
GRAB YOUR 30-DAY FREE EXPRESSVPN TRIAL
By signing up on this page, ExpressVPN grants you a no-strings-attached 30-day trial. Experience the unparalleled privacy of the #1 VPN, especially if you're curious about the best VPNs for Ireland.
Clear-cut terms—should you decide it's not for you within 30 days, contact support for a full refund. Initiate your ExpressVPN trial here.
Before a VPN claims a spot in our top 5, it first has to meet a few vital criteria – and here's what we were looking for in our Ireland VPNs:
Powerful security features
Fast servers
The ability to unblock streaming services worldwide
TEST WINNER ExpressVPN
NordVPN
Private Internet Access
PrivateVPN
Surfshark
Website
ExpressVPN
NordVPN
Private Internet Access
PrivateVPN
Surfshark
Ranking for Ireland
1
2
3
4
5
Performance
10

9

8

7

9

Reliability
9

8

8

7

8

Free trial
Total servers
3000

5300

3386

200

3200

Payment
PayPal
Visa/MasterCard
Amex
Cryptocurrency

PayPal
Visa/MasterCard
Amex
Cryptocurrency

PayPal
Visa/MasterCard
Amex
Cryptocurrency

PayPal
Visa/MasterCard
Amex
Cryptocurrency

PayPal
Visa/MasterCard
Amex
Cryptocurrency

Unblocks:
Netflix
iPlayer
Disney+
Amazon Prime
Hulu

Netflix
iPlayer
Disney+
Amazon Prime
Hulu

Netflix
iPlayer
Disney+
Amazon Prime
Hulu

Netflix
iPlayer
Disney+
Amazon Prime
Hulu

Netflix
iPlayer
Disney+
Amazon Prime
Hulu

Supported platforms
Windows
macOS
iOS
Android

Windows
macOS
iOS
Android

Windows
macOS
iOS
Android

Windows
macOS
iOS
Android

Windows
macOS
iOS
Android

Best Ireland VPNs – In-depth Analysis
All our top Ireland VPNs can keep you both safe and entertained, but each one has its nuances, from padded feature sets to streamlined interfaces and value for money. Read on to find out which one suits you best.
Do you need a VPN in Ireland?
A VPN will grant you access to streaming services and libraries that you might otherwise have been unable to browse. If you're living in Ireland and want to check out what's on US Netflix, for example, you'd simply need to connect to a VPN server located in the US and reload the site. It's that simple! By masking your original IP address and assigning you a new one, a VPN can "spoof" your location – and you won't even need to leave your sofa.
Finally, a VPN is a must-have for the current digital age. Our personal data has never been more sought after, and websites, governments, ISPs and even schools and workplaces can all track you and your information. A VPN puts a stop to this. By using an encrypted tunnel, your browsing sessions, and any information you input, are kept safe from prying eyes.
A VPN for Ireland – what features do you need?
All our recommended VPNs are top-notch services – particularly for Ireland – but there are specific factors to consider when deliberating. We've listed these below:
Fast speeds – Fast VPN servers are a must-have for anybody wanting to stream in HD or play games online without endless lag!
Servers in Ireland and beyond – connecting to a server in Ireland will make for a quicker connection, but you'll want a decent selection of global locations in order to access content from abroad.
Device compatibility – be mindful of which devices you'll want to use your VPN on and double-check that the provider in question has the app you need – router support is handy, too, and can allow for unlimited simultaneous connections. Check out our VPN router and DD-WRT VPN router pages for details about this.
Security and encryption – a VPN should keep you secure; look for AES encryption and the OpenVPN protocol for a winning combination and military-grade protection.
Money-back guarantee – in addition to giving you some time to familiarize yourself with the service, using a VPNs money-back guarantee means you won't be tied in to a lengthy, expensive contact if you ultimately decide the VPN isn't the correct one for you.
How to set up and use a VPN in Ireland
Regardless of whether you're a beginner or an online expert, it's easy to get started with a VPN! We've outlined the necessary steps to follow in order to download and install your VPN, so follow along, and you'll be ready to roll in no time.
First of all, you'll need to pick a VPN to subscribe to. Any of the providers we've listed in this article would be a great option for Ireland! Once you've decided, visit your provider's website to register your subscription.
Now download and install the VPN on to your device by following the provider's instructions.
After setup is completed, it's time to select a server to connect to – consider what you'd like to do online (eg. streaming, gaming or general day-to-day browsing), and connect accordingly.
Hit connect, wait for the VPN to confirm the connection, and then you're done! You'll now be able to surf the web securely.
Can I use a free VPN for Ireland?
Ultimately, no. Many free VPN services are smaller offshoots of larger premium providers – they exist so you can trial a service and be tempted into a subscription. These services are often limited, however. You'll likely come across a limited number of servers, a minuscule monthly data allowance and bandwidth restrictions that can slow your speed to a crawl. Be especially careful of free providers claiming to offer a full service without the aforementioned drawbacks – typically, these dodgy dealers will track and log your information to sell to third-parties. Why? Well, they have to pay their bills somehow, and if you aren't paying a subscription, you're ultimately paying with your privacy.
Are VPNs legal in Ireland?
VPNs are currently legal in Ireland and are used by workers across the country to access company infrastructures, as well as individuals who value their online privacy. You will still need to be careful when using one, however – any activities that are illegal without a VPN remain so whilst using one. So, downloading copyrighted content is still a crime, VPN or no VPN!
Best VPN for Ireland: Considerations
Use a VPN for Ireland to access restricted content in Ireland
I already mentioned that Ireland was ranked 9th out of 180 countries in terms of internet freedoms and lack of censorship. With that in mind, you might think that content isn't ever blocked or restricted in Ireland, but that's not the case. It simply means that the government doesn't impose harsh censorship restrictions like those that are common in the Middle East and Southeast Asia.
Governmental censorship is only one reason that some websites are inaccessible within Ireland. There are many other causes, which result mainly from economic reasons. For example, trade regulations and licensing agreements make it illegal to access certain types of content from Ireland. Furthermore, many countries and territories have vastly different copyright infringement and copyright enforcement laws, which are upheld by the Irish government.
These types of regulations may bar access to various streaming content sites, such as those that host streaming video and audio, not to mention BitTorrent. In particular, RTÉ player is notorious for overzealously banning any traffic it suspects comes from outside Ireland.
When picking a VPN for accessing Ireland, make sure you're choosing one that will enable you to get the most out of the content you want to watch.
How to get an Irish IP with a VPN
If you need to use an Irish VPN, you can easily get one from anywhere in the world by using a VPN. A VPN allows you to connect to an Irish server, which in turn provides you with an Irish IP. This allows you to stream Irish TV channels or access content and services that are usually blocked outside of Ireland due to geo-restrictions.
Even if you are physically in Ireland, but you want the added privacy of a VPN, you can connect to an Irish VPN to get an Irish IP while also encrypting your traffic to conceal it from your ISP or a local network administrator. As a result, you can use local Irish services while gaining the privacy benefits of a VPN.
Using an Ireland VPN to unblock Irish content abroad
If you leave Ireland on vacation or as part of a business trip, you're going to need a VPN to access geo-restricted content from back home.
By connecting to a server in Ireland, you can unblock RTÉ Player, stream TG4, login to BBC iPlayer, access the British Netflix catalog, log in to Irish internet banking services, or access any other services that are restricted outside of Ireland or the UK.
Plenty of gamers make use of VPNs in order to pretend to be back in their home country. Doing so lets them play on servers with folks who speak the same language. So, if you want to play multiplayer games with people who speak Irish or English, connecting to a VPN server in Ireland is your best bet.
No matter what service or stream you wish to access – if it is only available in Ireland – an Irish VPN server is your best bet,.
It is also worth noting that a VPN for Ireland can allow you to access any content from within Ireland that has been blocked by your ISP for whatever reason. A VPN encrypts your traffic, so that nobody knows you are using those restricted services, which allows you to both unblock them and use them without anybody finding out.
Ireland's Tangled History with Microsoft and the Federal US Government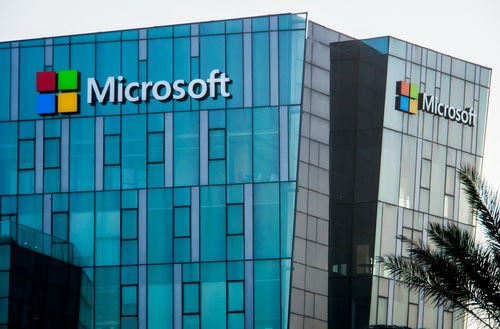 It's no secret that many US-based digital services were caught collaborating with the National Security Agency (NSA), an ugly truth brought to light when Edward Snowden blew the whistle in 2013. Naturally, as one of the US's largest tech companies, Microsoft was deeply involved in numerous governmental data programs and scandals, such as the PRISM monitoring system.
The NSA had claimed that it only spied on communications that were domestic at one end and foreign at the other, but it turned out that it had been wiretapping purely domestic communications as well. You may think that it's possible to avoid wiretapping by the US federal government, by refraining from making connections with US-hosted servers from Irish IP addresses, but that's not strictly true.
First of all, various versions of Windows collect obscene amounts of user activity data. Microsoft claims that this data is anonymous and used only to improve its software, but that doesn't seem to be the case. A great deal of data is linked to users' Microsoft accounts, including sensitive information such as telemetry data, touch and input data, user activities, and even GPS data (among many other things).
All of this data ends up on a Microsoft server, which could very well be hosted in the United States. Windows 10 is no exception. It silently mines user data in the background by default, and makes invisible connections with Microsoft servers, unless you explicitly disable settings that are buried within the operating system.
For a VPN for windows and other operating systems, take a look at the guide below:
New Policies
What does this have to do with Ireland, you ask? Well, in early 2014, Microsoft made public statements detailing new policies that would enable non-US users to store data on overseas servers.
The idea was to restore confidence in foreign users, by assuring them that the US government couldn't comb through their private data that was hosted overseas. Unfortunately, the Patriot Act forces domestic US firms to comply with directives from intelligence agencies, even if that data is hosted on foreign servers. Even worse, the Foreign Intelligence Surveillance Act (FISA) gives US agencies the power to collect data stored in EU territories. As a result of these laws, Microsoft had no choice but to comply when the US courts forced it to forfeit emails and customer data hosted in Ireland.
To its credit, Microsoft fought tooth and nail to protect its users' data rights, but that is beside the point. The unfortunate truth is that data laws are always changing, and you're not inherently safe from foreign governments' surveillance even if you live in Ireland.
Protect Your Identity with a VPN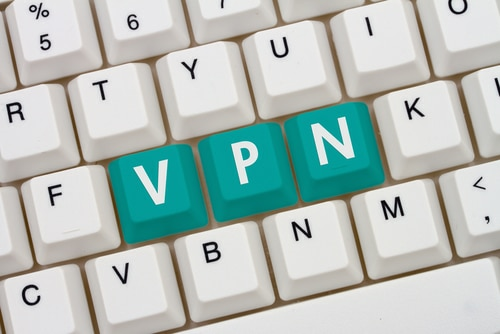 While there is little we can do to control foreign surveillance laws, you can employ definite measures (other than abstaining from using digital services) to protect your privacy. To that end, you really need to use a VPN to lock down your data communications and protect your identity. Would anyone really want their personal data to end up in the hands of a foreign government? Of course not!
To be fair, even using a VPN wouldn't have helped out in the Microsoft and NSA debacle, because the information was all tied to Hotmail accounts. However, this fiasco shows how prudent we need to be about taking measures to secure our data, rather than blindly trusting technology companies to provide adequate protection.
Microsoft is just one example. There have been several other high-profile technology companies that located their servers in Ireland in an attempt to give a wide berth to the long reach of the NSA. As the Microsoft example illustrated, however, locating resources in Ireland is not an effective countermeasure to the NSA's clandestine wiretapping initiatives.
Best VPNs for Ireland: Conclusion
The internet in Ireland is largely free and open, but there is still an awful lot of content that's totally inaccessible. Furthermore, if you're traveling and need to access content hosted in Ireland, you may find that your current IP address is blocked by web servers.
These days, we simply can't afford to let big tech companies like Microsoft manage our security for us. Instead, we need to take proactive measures to ensure that our data is secure. Microsoft's hosting of data in Ireland still wasn't enough to provide a guarantee for its customers' data security. While we may not be able to choose where big corporations host their data, it's certainly a simple matter to bolster our online security.
The easiest and most secure way to protect our online privacy and access restricted content is by using a VPN. The aforementioned providers are the best VPNs for Ireland (though several other VPN providers also host servers in Dublin). If you're still not sure which service you like, I'd recommend taking advantage of a free trial to test it out for yourself.
Best Irish VPN: Summary

From $6.67/month
The best VPN for Ireland. It has fast servers in Ireland, strong encryption, and unblocks everything. With a 30-day money-back guarantee!
ProPrivacy TrustScore:

10 out of 10

Simultaneous connections

5

Server locations

160

Free trial

No

From $3.69/month
The best mid-range Ireland VPN. It has lightning-fast servers, apps for all platforms, and a 30-day money-back guarantee!
ProPrivacy TrustScore:

9.9 out of 10

Simultaneous connections

6

Server locations

60

Free trial

No

From $2.03/month
A secure VPN option for Ireland. It's quick, has a proven no logs policy, and a 30-day money-back guarantee!
ProPrivacy TrustScore:

9.8 out of 10

Simultaneous connections

Unlimited

Server locations

84

Free trial

No

From $2.00/month
The best cheap VPN for Ireland. With robust encryption, a kill-switch, and a 30-day money-back guarantee.
ProPrivacy TrustScore:

9.7 out of 10

Simultaneous connections

10

Server locations

200

Free trial

No

From $2.30/month
The best value VPN for Ireland. It's packed with features including stealth servers, and a 30-day money-back guarantee!
ProPrivacy TrustScore:

9.6 out of 10

Simultaneous connections

Unlimited

Server locations

100

Free trial

Yes