A VPN for the USA is a versatile tool that provides online freedom and privacy. A VPN for the US, lets you spoof across state lines to access regional content, such as blackout games. It also lets you pretend to be in America if you go on vacation; to access your Netflix or do internet banking. With a VPN your web traffic is encrypted, which means that ISPs and the NSA can't perform constant mass surveillance. Encryption also means you can download anything you want completely privately. Finally, a USA VPN lets you access foreign geo-restricted services such as BBC iPlayer - by letting you get an IP address anywhere in the world.
What are the best USA VPNs?
Below you can take a quick look at the 5 best USA VPNs. This list was chosen by our experts, and has been carefully curated for users who need a VPN in the USA, or to gain access to US services. However, if you require more details, please scroll down for full, in-depth summaries about each US VPN.
The best VPNs for the USA: In-depth analysis
At ProPrivacy.com we use detailed metrics to test VPNs in search of the best VPNs for privacy and unblocking content. Below we explain why these are very best USA VPNs in 2020:
ExpressVPN is a trustworthy and reliable service that is packed full of useful features
Pricing

From $6.67 - $12.95

Available on

Windows
macOS
iOS
Android
Linux

Works with
ExpressVPN is a service based in the British Virgin Islands that is both trusted and reliable. Its zero-log policy means that it never has data about users on file, and, being based out of reach of US authorities is a massive advantage. Express has software for all platforms, and that software is perfect for beginners. However, it also has every important VPN feature and setting you are likely to need; a killswitch, DNS leak protection, servers in 94 countries, obfuscation for bypassing ISP firewalls, port selection, and more.

Express is slightly more expensive than other VPNs in this list. However, it is also consistently one of the two fastest VPNs in the world. And Express unblocks US Netflix. We love this VPN's 24/7 live chat support, which can help you with any issue at any time of the day. ExpressVPN lets you use the software on any platform on up to three devices simultaneously. And, you can test it for free for 30-days thanks to its money-back guarantee. If you want the very best look no further.

CyberGhost is very user-friendly and has a great network of servers
Pricing

From $2.75 - $12.99

Available on

Windows
macOS
iOS
Android
Linux

Works with
This superb VPN is based in Romania, and it prides itself on providing privacy and security for its subscribers. This VPN has a zero-logs policy, and it implements OpenVPN encryption for data privacy. Servers are located in over 60 countries and the VPN is excellent for unblocking anything you might want. It does work with Netflix US, but it can be a little temperamental compared to the VPNs above.

CyberGhost has fewer features than NordVPN, however, for anybody who just wants privacy and unblocking it is ideal. Customer support is good with this VPN, and the software is available for all platforms. Considering the cost of this VPN, the provider is extremely generous. It allows 10 simultaneous connections and provides a whopping 45-day money-back guarantee for you to test the service for free. A good option for beginners.

Famously secure
Pricing

From $2.85 - $11.95

Available on

Windows
macOS
iOS
Android
Linux

Works with
PIA is a byword in VPN circles for a service that offers top-notch security and means it when it claims to keep no logs that can endanger its users' privacy. It does, in fact, have the distinction of having proven such claims in court.. Not once, but twice!

PIA uses top-notch encryption and is IP leak free. It offers Shadowsocks anti-censorship tech, which those in some countries might need to unblock Netflix! It also offers port forwarding, split-tunneling, SOCKS5 Squid proxies, DNS ad and malware blocking ("MACE"). and more.

It runs 3236 servers in 33 countries and comes with a 30-day money-back guarantee.

A great all-round VPN service
Pricing

From $1.94 - $11.95

Available on

Windows
macOS
iOS
Android
Linux

Works with
A new VPN service, Surfshark can already rough it with the big boys. Based in the British Virgin Islands, it keeps no logs that can be used to compromise your privacy and is chock-full of useful features such as split tunneling, kill switches in all apps, good IP leak protection, DNS ad blocking, static IP address (a bolt-on extra), multihop VPN and more

Americans looking to evade NSA surveillance or the USA's harsh copyright environment will appreciate servers in Canada and Costa Rica. And those wishing to stream US content will appreciate multiple servers across the States that are all effective at unblocking Netflix, Hulu, and more.

Surfshark offers 24/7 Live Chat support and a 30-day money back guarantee.

A superb VPN that has proven its no logs claims and effectiveness with a full third party audit
Pricing

From $2.50 - $12.95

Available on

Windows
macOS
iOS
Android
Linux

Works with
VyprVPN is a Switzerland-based VPN service that would excel as your VPN for the USA. The only reason VyprVPN is so low on our list is because it's not a good VPN provider for torrenting. Other than that, VyprVPN offers over 70 server locations – ideal for accessing geo-restricted content on TV streaming services like Netflix and Hulu. VyprVPN also allows up to five simultaneous devices and offers 24/7 live customer support.

This VPN includes better than average server speeds, strong encryption protocols and proprietary technology for added security. If you prefer to sample the product before committing, you can use VyprVPN's free 3 day trial.
The best VPNs for United States: Speed Analysis
We check VPN speeds every day and share the results in the graph below. Our speed tests are conducted under lab conditions using a dedicated gigabit line. You won't get these exact speeds (because you don't have a gigabit line), but this table precisely reveals exactly which VPNs are performing fastest right now. So if you want the fastest VPN, opt for the top dog.
Will a VPN improve my internet speeds?
No, a VPN must reroute all your traffic via the VPN server, as well as encrypt/decrypt your traffic, so it will slow down your connection slightly. The best VPNs provide faster speeds because they have better servers - as a result they will only slow down your traffic a negligible amount.
If you would like to know more, check out our VPN speed test guide.
Why do I need a VPN in the USA?
With your web browsing history and metadata constantly monitored, a VPN is the only way to stop US government agencies, corporations, and advertisers from harvesting your data.
In addition, US citizens cannot access geo-restricted content from overseas. And, if you go on vacation, US websites and services will also be subjected to a blackout. Leaving America shouldn't result in an inability to access your internet banking, Amazon Prime, or the full US Netflix catalog. Luckily, a VPN for the USA will fix all of these issues.
Finding a VPN can be a real headache. That is why our experts have done the hard work for you by searching far and wide for the 5 best VPNs for the US market.
All our recommended USA VPN services are world class, however, they do all differ slightly. To ensure you get the best US VPN for your needs, you can compare prices, server numbers, connection speeds, and other essential differences in this guide. And, if you need more information - you can check out our VPN provider reviews.
If VPN technology is a new concept to you, take a moment to familiarise yourself by reading our helpful guides:
Staying secure with a US VPN
In the US, ISPs are legally permitted to sell users' web browsing habits. This means copyright holders can easily get hold of consumer web browsing habits directly from ISPs. This makes it dangerous to download via BitTorrent without a VPN.
If you are discovered engaging in piracy - your ISP may send you a cease and desist letter. It is even possible that you may have your account terminated. On other occasions, piracy can result in a costly lawsuit or letters demanding hundreds of dollars in the way of an out of court settlement.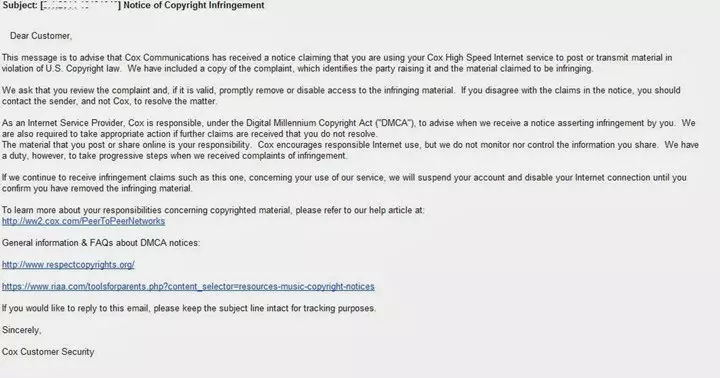 To bypass restrictions and stop ISPs, copyright holders, and the government from snooping on your data; you need a VPN. Plus, with a VPN you can access any website at work - and because of the encryption provided by the VPN - your employer will never know.
NSA surveillance
In 2015, Edward Snowden revealed that the US government lied about snooping on US citizens. Since then, new legislation has been passed that permits US agencies to keep performing mass data surveillance.
Innocent US citizens are constantly monitored not just by the NSA but also by the CIA and other alphabet agencies using the CLOUD Act, the Patriot Act, and various other loopholes (as explained in Jennifer Granick's book American Spies).
Taking away your right to privacy to stop terrorism destroys your freedom and means that the terrorists have won. With a VPN, you can take your life back into your own hands by regaining privacy for you and your family.
Can I get a USA VPN free for other purposes?
There are free VPNs on the market and some of them can be trusted (follow the link for more details). However, if you do decide to use a free VPN you need to be extremely careful which one you choose. Many free VPN services make money by collecting user data and selling it to third parties to create a revenue stream. This is not a surprise, because keeping a VPN up and running costs a lot of money.
Some free VPNs that are featured high-up on the Play Store, have been discovered to contain embedded tracking libraries and spyware. They have also been caught red-handed lying about the level of encryption they provide. This makes these VPNs a security risk, because they do not provide the privacy they are supposed to.
If you want a secure free VPN, you can stick to the ones in our guide and you will be safe. However, those VPNs' free plans are restricted with download limits, connection speed restrictions, and limited server options. VPN companies do this to encourage free users to move over to the premium, paid service. This is fair, and it is generous - but it does mean that the free VPN is not as good as the full paid subscription.
If you want to use a full premium VPN and all its features without restrictions, the best way to do so is using the money-back guarantee. That way you can test a VPN for free with all of its features.
Top-tip: Get ExpressVPN for Free!

Did you know you can experience ExpressVPN's fully featured service without limitation… for free!
If you're finding free VPNs too restrictive, why not test ExpressVPN premium service? Simply purchase a subscription using the button below and take advantage of the no-nonsense money-back-guarantee. Enjoy the service for up to 30-days, and when you cancel, you will receive a complete refund!
The benefits of getting a USA IP address
Millions of people around the world use a VPN to get a US IP address. As you already live in the USA (and have a US IP); you might think you don't need a VPN to get a US IP address.
However, many sports (baseball, football, and basketball) are restricted across state lines - due to blackout games. This can be annoying if you want to watch a game.
With a VPN, you can pretend to be in a different city or state. This allows you to gain access to different TV schedules and bypass MLB or NFL blackout games.
FAQs
If we haven't covered your question about using a VPN in the USA in the article above - we have you covered in the FAQ section below. However, if anything is still unclear - or if you have any other questions - please don't hesitate to leave us a question at the end of this article.