Looking for a VPN that won't track you across the web or store data about you? Plenty of VPNs claim to keep no logs, but what does that really mean? In this guide, we'll take a look at these zero-log claims to find out which VPN services really aren't keeping tabs on your activity.
What are the best no-logs VPNs?
In a rush (or want to skip straight to the good stuff)? Check out our top no-log VPN picks below. These services all stick to a zero-logs policy and aren't interested in tracking their users, and you can learn more about each of these providers by scrolling down.
ExpressVPN - The best no-logs VPN. A top-tier provider with zero logs, strong encryption, and a 30-day money-back guarantee.
NordVPN - The best budget no-logs VPN. Packed with features and works with most streaming platforms, and tons of servers!
Surfshark - A fast no-logs VPN. Unlimited simultaneous connections for a budget price, and servers across the globe.
Private Internet Access - A great secure no-logs VPN. A proven zero-logs policy and customizable features, and sturdy OpenVPN encryption.
VyprVPN - A good all-rounder no-logs VPN. Fully audited and with lightning-fast speeds and a selection of VPN protocols.
A VPN is a versatile tool with a ton of uses. It can boost your privacy when you're using public Wi-Fi hotspots and allow you to bypass blocks on the internet at work. A VPN can also help you get the most for your money, seeing as they're able to access US Netflix from overseas. Plenty of people also use VPNs to beat government censorship and access geo-restricted content or services that'd otherwise be beyond their reach.
Despite this myriad of functions, VPNs were originally designed with user privacy in mind – the additional benefits are actually a handy by-product of how they work. That said, plenty of VPNs actually fail to provide users with any privacy at all, and this can make them unreliable at best, and downright dangerous at worst.
On our hunt for VPNs that don't keep any logs, we checked the privacy policies of hundreds of providers to find out how they treat data.
Unfortunately, the terms "no-logs VPN" and "zero-logs VPN" are often used in adverts by VPN providers and have become a bit of a marketing gimmick. It's not unusual for VPNs to lie, claiming to be a zero-logs service when one look at their privacy policy reveals that they store certain types of data that invalidate that claim.
In order to claim a top spot in our zero-logs shortlist, we first need to verify the VPN's logging claims. Once that's done, we also make sure that the service offers:
Privacy, security, and strong encryption
Speeds fast enough for streaming, gaming, and downloading
Good value for money
The best no-logs VPNs in 2023
Here you'll find ten of the best zero-logs VPNs – each one tested, researched, and verified by the ProPrivacy team. These VPNs don't store any data that could be used to identify you or link you to your browsing sessions, period. You can also count on each of these services to secure your digital privacy and come with an impressive array of tools to play with, as well as generous money-back guarantees.
And, if you want even more details, or fancy comparing a broader selection of services, you'll want to visit our dedicated review pages.
1. ExpressVPN
Editor's Choice | September 2023

www.expressvpn.com

ExpressVPN is the best no-logs VPN. It takes user privacy seriously, with excellent features, a strict no-logging policy, and a 30-day money-back guarantee.
Pricing

12 months + 3 months FREE + Backblaze backup: $6.67/mth

49% OFF

6 months: $9.99/mth
1 month: $12.95/mth

Pros

Lightning-fast speeds ideal for streaming
Secure OpenVPN encryption
Reliable access to in-demand streaming services
Audited zero-logs policy
Sleek apps available for all platforms

Cons

No free trial
Only 5 simultaneous connections
A pricey provider, but worth it!

IPv4/6 leak detected?

Independently audited?

Website tracking?

Website
ExpressVPN Demo
ExpressVPN is often used at a benchmark when it comes to comparing providers – and for good reason. Not only is the service jam-packed with features and stunning to look at, but it consistently proves its commitment to privacy. Basically, it's everything you want your VPN to be... and then some!

The service sticks strictly to its no-logs policy, and even refrains from collecting timestamps and IP addresses, which is pretty impressive!

ExpressVPN has reassured users even further, however, by inviting independent auditors, PWC, to comb through its no-logs policy and check for discrepancies. None were found, however – ExpressVPN fully adheres to, and lives up to, its claims. This is great news, and means that ExpressVPN is trustworthy enough to use if you're trying to bypass rigid government censorship or network-imposed restrictions.
Top-tier privacy measures
One of the reasons I find myself coming back to ExpressVPN is that it grants total peace of mind. Your digital privacy is vastly improved when you use the service, whether you're at home, using public Wi-Fi, or jetting off on holiday.

The list of ExpressVPN features is long and varied, but if you're a privacy-first person, you'll want to make note of the provider's DNS leak protection, stealth servers, and automatically enabled kill-switch.

Thanks to these features, and P2P support, ExpressVPN is also one of our top picks when it comes to torrenting, as you'll be able to file-share without worrying about your privacy.

ExpressVPN also recently launched its very own encryption protocol called Lightway. Lightway is pretty exciting, as it claims to be quicker, more secure and less resource-intensive than its alternatives, which can only mean good things for ExpressVPN users who want a well-rounded service.
Unblock anything
ExpressVPN has servers in a whopping 94 countries around the world – and they all provide lightning-fast connection speeds, ideal for streaming, and a huge draw for anyone looking to bypass pesky geo-restrictions. There's also a free Smart DNS service included with all subscriptions that'll ensure your Netflix binge-watching runs smoothly!

The service can access more than 30 regional Netflix libraries, and reliably unblock BBC iPlayer, HBO, and Hulu! So, you'll probably never run out of box sets to marathon.
Versatile apps
All of the features I've mentioned are incredibly easy to use – you certainly don't need to be familiar with VPNs to customize your experience or benefit from ExpressVPN's privacy measures. Sleek and stylish apps are available for Windows, macOS, and Linux, as well as Android and iOS.

What's more, ExpressVPN offers 5 simultaneous connections, so you can share your subscription with friends and family... or simply protect all of your personal devices! Whilst five connections is nothing to sniff at, other (cheaper) VPN providers are beginning to offer more, so I'd like to see ExpressVPN hone its competitive edge and follow suit.

It's pretty easy to see why ExpressVPN impressed our experts and remains one of our most popular providers to date, but don't just take our word for it; try ExpressVPN today with a 30-day, no-quibble, money-back guarantee.
Has ExpressVPN been audited?
Yes! As you'd expect from one of the industry's leading names, ExpressVPN has submitted to several public audits over the years. ExpressVPN invited Cure53 to review its browser extensions in 2018 and, in August 2021, worked with the firm again to audit its proprietary Lightway protocol. Another auditing titan, PricewaterhouseCoopers (PwC), combed through ExpressVPN's build verification system in 2020, and its wider compliance and privacy policy in 2019.

NordVPN is the best budget no-logs VPN. Ideal for anyone looking to improve their digital privacy, with OpenVPN encryption and a 30-day money-back guarantee.
Pricing

24 months + 3 months FREE: $3.69/mth

70% OFF

12 months: $4.99/mth

59% OFF

1 month: $11.99/mth

Pros

OpenVPN encryption with perfect forward secrecy
Audited zero-logs policy
Easy-to-use apps for all your devices
Stuffed with security features

Cons

Connecting to a server can sometimes take a moment
Only five simultaneous connections
Dedicated servers could be labeled more clearly

IPv4/6 leak detected?

Independently audited?

Website tracking?

Website
Nord Demo
NordVPN combines robust security and obfuscation measures with impressive unblocking power, and all for a price that won't break the bank.

NordVPN is a no-logs VPN provider based in Panama. This alone makes it one of the best VPN choices available for privacy fanatics, as it puts it comfortably outside the direct influence of both the NSA and copyright holders. Likewise, Panama's internet is completely uncensored and not subject to government surveillance.

The service isn't interested in keeping tabs on which sites you visit or what you might be downloading, either. I particularly like that NordVPN is committed to proving the legitimacy of its no-logs policy, and has invited independent auditors, PWC, to analyze its logging claims on two separate occasions in recent years.
Privacy focused
Unfortunately, not everyone has unfettered access to the web, and people in places like China and Egypt may struggle to bypass authoritarian restrictions as a result. That's where NordVPN's XOR stealth servers come in. The XOR servers can hop over blocks and banish censorship, and even hide VPN ciphers themselves, effectively beating any VPN restrictions.

Alongside peer-to-peer (P2P) permissions and Tor over VPN functionality, one thing that sets NordVPN apart from the competition is its all-inclusive feature-set. NordVPN has unique advanced features such as "double-hop" VPN chaining (which essentially routes traffic through two servers rather than one).

I also enjoy the NordVPN CyberSec feature, which protects users against malware by utilizing a real-time blocklist. CyberSec comes in incredibly handy if you're looking to banish invasive ads, and can spare you (and your device) a ton of stress if you're connected to a public Wi-Fi network.

NordVPN backs up this privacy-friendly stance by using strongly implemented OpenVPN encryption and accepting potentially anonymous payment via bitcoins.
Ideal for streaming
NordVPN is a streamer's dream with servers in 60 countries . That's obviously ideal for unblocking all sorts of geo-restricted content, and with NordVPN, you'll be able to unblock Netflix, Amazon Prime, BBC iPlayer, Hulu, HBO, and many, many more.

When we put VPNs through our rigorous server-based speed tests, NordVPN always impresses, consistently ranking amongst the very quickest VPNs on the market right now. The service is fast enough to handle bandwidth-intensive activities, like gaming and VoIP calls, and can handle HD streams, too! So, you won't have to deal with any more pixelated videos that take longer to buffer than they do to watch...
The newcomers' favorite
VPNs can seem a little intimidating, especially if you've never used one before. Fortunately, NordVPN is really easy to use! I'm constantly recommending the service to VPN first-timers; the apps are all spacious, bright, and designed to be intuitive. I like that the NordVPN map makes picking a server, and connecting to it via the list, super easy, and offers a visual element that some competitors lack.

If you're feeling generous, you can share your NordVPN subscription thanks to 6 available simultaneous connections. Considering that NordVPN has apps for Windows, Mac, Linux, Android, and iOS, this is pretty fantastic value for money. If you do run into trouble, or have any questions, you can reach out to NordVPN via social media, email, or live chat for 24/7 support.

Finally, NordVPN's 30-day money-back guarantee allows you to really put the provider through its paces before deciding to commit to a subscription.
Has NordVPN been audited?
Yes! NordVPN has worked with PwC twice, in 2018 and 2020, with the latter instance being an even more in-depth third-party examination of the service's no-logs claim. More recently in 2021, NordVPN invited VerSprite to perform a penetration test – and the encouraging results of this test can be found in the User Control Panel.

Surfshark is a fast no-logs VPN. Packed with features and able to unblock popular streaming services, and offers a 30-day money-back guarantee.
Pricing

24 months + 2 months FREE: $2.3/mth

83% OFF

12 months: $3.99/mth

70% OFF

1 month: $12.95/mth

Pros

No-logs policy has been audited... twice!
Unlimited simultaneous connections
A huge network of speedy servers – ideal for HD streaming

Cons

Not quite as fast as ExpressVPN... but still quick
One-month subscription is rather expensive
Mac client lacks some features

IPv4/6 leak detected?

Independently audited?

Website tracking?

Website
Surfshark Demo
Surfshark is a provider that has only been around for a few years. However, in that short amount of time, it has quickly risen to be a consumer favorite in the VPN world.

The VPN provides a watertight no-logs privacy policy, and clearly states in its logging policy that it is not interested in collecting your IP address, connection timestamps, browsing history, or session information. This is what we like to see from VPN providers, and Surfshark even allows users to opt-out of sending anonymous diagnostic and crash data (and other non-personally identifiable information) if they'd rather not.

Surfshark is based in the British Virgin Islands, and whilst the country is not part of the notorious 14-Eyes alliance, it does remain under the jurisdiction of the UK. This isn't ideal, obviously, but it is worth noting that the British Virgin Islands doesn't have any data retention laws.
Super servers
Surfshark has a network of servers in over 100 countries – that's an incredibly generous selection, and it only gets more impressive when you learn that these servers are all entirely diskless and run on volatile memory (RAM). Essentially, this means that Surfshark has a lot more control over its servers than some of its competitors, and can prevent information from being physically taken from its servers once a session has ended, or if a server plug is pulled at some point.

If you're into streaming, gaming, or torrenting, then Surfshark is definitely worth checking out. It's servers are more than quick enough to handle these data-intensive tasks. Surfshark's selection of obfuscated servers, as well as its dedicated and specially-configured P2P servers in Canada and the Netherlands, mean that it's a great VPN for torrenting.
Nifty features
Besides implementing the super-secure OpenVPN protocol, Surfshark also offers DNS leak protection and a kill switch. You'll need to enable the kill switch for yourself, but once you have, you'll find that it's totally reliable. We've put it through some rigorous tests of our own and found that it worked perfectly on both desktop and mobile devices.

But the list of Surfshark features doesn't end there! Users will also benefit from split tunneling (that allows you to determine which of your apps are routed through the VPN and which aren't), a CleanWeb feature that'll banish ads and malware, multi-hop, two-factor authentication, and a Smart DNS service that's ideal for spoofing your location if you're using a console or Smart TV.

And, of course, I'm a huge fan of Surfshark's ability to unblock the most in-demand streaming services out there. I rarely have trouble accessing Netflix and BBC iPlayer with the service, and have also been able to browse Hulu, Amazon Prime, HBO Now, and many more.
User friendly
One of Surfshark's key selling points is, frankly, that it allows unlimited simultaneous connections with one subscription. So, if you looking to share you connection with friends or family, or if you just have a ton of devices you'd like to protect, then Surfshark could be the service for you. The Surfshark apps are also incredibly easy to install and use, and are compatible with Windows, Mac, Android, iOS and Smart TVs.

For any questions or concerns, get in touch with the Surfshark team via live chat – the team is around 24/7 to help out, and we've always found their advice to be speedy and reliable. All in all, you won't regret taking a look at Surfshark, especially given its 30-day money-back guarantee.
Has Surfshark been audited?
Yes! Surfshark invited Cure53 to audit its server infrastructure in 2021. No serious security issues were detected during the course of the audit – and the smaller ones were solved quickly. Cure53 had previously audited Surfshark in 2018, too, and I hope the VPN invites them back for a third time in the future.

Private Internet Access is a great secure no-logs VPN. It has even proven its no-logs status in court on more than one occasion! Offers a 30-day money-back guarantee.
Pricing

24 months + 3 months FREE: $2.11/mth

83% OFF

24 months + 2 months FREE: $2.19/mth

82% OFF

6 months: $7.5/mth

38% OFF

1 month: $11.95/mth

Pros

Kill-switch and DNS leak protection means extra security
Zero-logs policy proven in court
Inexpensive subscriptions (especially if paid yearly)

Cons

US-based company
Lacks a free trial
UI feels slightly cramped

IPv4/6 leak detected?

Independently audited?

Website tracking?

Website
PIA Demo
Private Internet Access (or PIA to you and me) has been a main-stay in the VPN market for a long time. The service is a fantastic no-logs VPN, and continues to get better and better thanks to a series of upgrades, cosmetic revamps, and a blossoming network of servers.

Because PIA is based in the US, it's not going to be the perfect VPN for the more NSA-phobic out there. The US government could potentially serve PIA with a warrant demanding that it hand over its data – fortunately, the service abides by a no-logs policy. This means that there's no data to hand over to the government in the first place.
Customizable security
PIA doesn't skimp when it comes to features, that's for sure! All of the provider's tools are exceptionally easy to use, too. You'll be able to access the web via obfuscated servers in a few clicks, or just as easily banish malware, trackers, and invasive ads thanks to the PIA Mace feature.

The PIA desktop software also supports multiple security options, a VPN kill-switch, DNS leak protection, and port forwarding, and it permits a very generous Unlimited simultaneous connections. This is great news for anyone with a lot of devices to protect!

When testing the VPN, I found the apps easy to use and customize, though it was great to see that PIA uses OpenVPN by default! So, even if you're not planning to take a deep dive into its advanced settings, the VPN is as secure as can be and ready to use from the moment you login. The advanced customization options really don't take that long to learn, however. Plus, they give you plenty of advantages – if you want to torrent, for example.
Servers everywhere!
PIA has, frankly, a staggering number of servers spread out across 84 countries . They're quick, don't impose any bandwidth limits, and make bypassing geo-restrictions a breeze. And when it comes to having your pick of shows, movies, and series from around the world, PIA has you covered.

PIA can confidently unblock most major streaming services, including Netflix and BBC iPlayer. When we put PIA through its paces to unblock a variety of content, we found that it performed excellently across the board, and didn't struggle to keep up with HD streams.
Low-cost, high-performance
It's hard to overstate just how cheap PIA is when purchased yearly. PIA feels like a premium provider with a budget price tag – that's a rarity, considering how many VPNs feel like the exact opposite. I noticed that PIA also further reduced its prices recently, making it that much more accessible to folks on a budget, and the service also sells static IPs.

Speaking of money, I've always been a fan of how many ways there are to pay for your PIA subscription. You can use a credit card or your PayPal account, sure, but you also have the option to use cryptocurrency or gift cards (including Walmart and Best Buy) if you'd rather stay as anonymous as possible.

And, as per the industry standard, PIA subscriptions come with a 30-day money-back guarantee, giving you plenty of time to play with the provider before taking the plunge with a long term plan.
Has Private Internet Access been audited?
No. PIA has not worked with a third party auditing firm to produce an evaluation of its no-logs claim – and that's a potential red flag for the most conscientious of users, seeing as the service is based in the notoriously invasive United States. However, PIA has proven its no-log claim in court on two occasions. In both 2016 and 2018, PIA proved beyond a shadow of a doubt that it didn't store identifiable data when it had nothing to hand over to the authorities.
5. VyprVPN

www.vyprvpn.com

VyprVPN is a good all-rounder no-logs VPN. VyprVPN runs its own server network and offers unique Chameleon obfuscation (stealth) technology, with a 30-day money-back guarantee.
Pricing

12 months: $5/mth

50% OFF

1 month: $10/mth

Pros

Based in Switzerland - great for privacy!
Audited no-logs policy
Obfuscation, kill switch, and DNS leak protection

Cons

Connection times can run slow
Fewer servers than other providers
Not accepting crypto payments at this time

IPv4/6 leak detected?

Independently audited?

Website tracking?
VYPR Demo
Previously, VyprVPN was based in the US, and well known for owning its own server network infrastructure, as well as its Chameleon stealth technology – a reportedly effective method of unblocking the internet in China.

At the same time, VyprVPN went fully "no-logs". This would be good but fairly unremarkable in itself, as there are plenty of no-logs VPN services out there these days. What makes VyprVPN stand out is that it is one of the only VPN companies we know of to have its no-logs claims (not just its software) independently audited by a third party.
Security focused
VyprVPN doesn't pull any punches when it comes to keeping users secure. The VPN offers DNS leak protection, a kill-switch, NAT firewall, and a number of protocols in addition to AES 256-bit encryption. Whilst you could feasibly go with L2TP/IPsec, PPTP, I'd recommend sticking to the OpenVPN protocol for most of your day-to-day browsing. VyprVPN has recently implemented WireGuard, too, which combines performance with security – so, expect to see way more of WireGuard in the near future.

Whilst VyprVPN doesn't have the most expansive network of servers, in over 70 locations, it's still a broad selection. What's more impressive is the fact that the VPN owns the entirety of this network. This means there's no risk of third-parties keeping server logs or interfering, and is a massive bonus in our book.
Stay stealthy
If flying under the radar is your main concern, you'll want to check out VyprVPN's proprietary Chameleon tech. Essentially, Chameleon is VyprVPN's version of obfuscation or cloaking, and can make your OpenVPN traffic look like HTTPS, so nobody can tell that you're using a VPN. Obviously, that's massively handy if you live somewhere where VPNs are banned. Additionally, the service claims that Chameleon can even prevent Deep Packet Inspection (DPI).

By using Chameleon, you'll be able to access the web with freedom and security, and bypass any pesky restrictions imposed by your workplace or government. The fact that Chameleon also cloaks your VPN traffic means that ISPs won't be able to throttle your bandwidth if you decide to stream a movie or hop into an online game, as they won't be able to see what you're up to whilst connected to a VPN server. It's win/win!

To make the most of VyprVPN's privacy features, I'd advise using a few of them in combination – and you'll definitely want to make sure that you've enabled the provider's kill switch. I particularly enjoy the VyprVPN kill switch because it can be customized to run at the application or system level, and can even block LAN traffic upon request.
Packed with features
Not only does VyprVPN offer 10 simultaneous connections to its premium users, but it'll also let you P2P torrent and check out pretty much any streaming service! VyprVPN reliably unblocks Netflix, as well as BBC iPlayer, Amazon Prime, HBO Now, geo-restricted YouTube videos, and much, much more. Plus, you can enjoy your streams in smooth HD thanks to a distinct lack of bandwidth restrictions.

Try VyprVPN for yourself with a 30-day money-back guarantee, and enjoy the fresh, updated VyprVPN 3.0 client!
Has VyprVPN been audited?
Yes! In 2018, VyprVPN invited Leviathan Security to conduct an independent audit and comb through its logging policy. The auditing firm took a look at the provider's servers, apps, and code, which is just what we like to see. However, there have been no public audits of VyprVPN since 2018.

PrivateVPN is a value-for-money no-logs VPN. This VPN is also a great at unblocking content, hopping into online games, and comes with a 30-day money-back guarantee.
Pricing

36 months: $2/mth

84% OFF

3 months: $6/mth

50% OFF

1 month: $9.99/mth

17% OFF

Pros

Comes with a handy obfuscation (stealth) feature
Can access a huge number of international Netflix libraries
OpenVPN encryption prevents snooping and hackers

Cons

A smaller pool of servers than our other top picks
Connection times can run a little slow
No kill-switch for Android

IPv4/6 leak detected?

Independently audited?

Website tracking?

Website
PrivateVPN Demo
PrivateVPN is an outstanding provider from Sweden that lives up to its name. The VPN has a watertight no-logs policy, and implements strong OpenVPN encryption for proven security.
Excellent compatibility
PrivateVPN has apps for all platforms, including macOS, iOS, Android, and Windows. All apps come with a kill-switch, DNS leak protection, and obfuscation (dedicated stealth servers) so you can enjoy total privacy online.

PrivateVPN is one of the few services that can consistently unblock a plethora of Netflix catalogs. Until recently, they had a dedicated streaming service on their app, but had to remove it to prevent streaming services blocking its IP addresses. You can still get dedicated streaming servers from PrivateVPN, but if you're looking to crack a particular country and service, it might help to drop their friendly customer support a message.
Perfect for beginners
The one-click connect function means it's easy to use and perfect if you're looking for your first VPN. If you want to take advantage of different encryption options, obfuscated (stealth) servers, or other features, simply open up the advanced view for a more detailed interface with plenty of control.
P2P Torrenting supported
If you wanted to use the VPN for torrenting, you'll be glad to know that it offers plenty of support, and even lets you choose between OpenVPN TCP encryption so you can guarantee the integrity of your downloads. Add to that the benefit of port-forwarding, and you can torrent safely, securely, and without fear of prying eyes.
Has PrivateVPN been audited?
No. The fact that PrivateVPN hasn't invested in a public third party audit is disappointing, seeing as it's an otherwise stellar service. An audit would go a long way to cementing PrivateVPN's position as a truly security-oriented service and dispelling any lingering privacy concerns, seeing as the VPN is based in Sweden, a member of the 5/9/14 Eyes Alliances.

CyberGhost is an easy-to-use no-logs VPN. It's a secure service with a huge network of servers and zero-logs. All with a generous 45-day money-back guarantee.
Pricing

24 months + 3 months FREE: $2.11/mth

83% OFF

6 months: $6.99/mth

42% OFF

1 month: $11.99/mth

Pros

Based in Romania, away from 14 Eyes alliance
A huge network of servers in over 90 countries
Easy-to-use apps for all platforms

Cons

No independent audit since 2012
Lacks obfuscation (stealth) measures
Is missing some key features (like Multi-Hop VPN)

IPv4/6 leak detected?

Independently audited?

Website tracking?

Website
CyberGhost Demo
Owned by KAPE Technologies, CyberGhost makes its home in Romania – a great place for a VPN to live. Romania is not a part of any Eyes alliances, has no known ties to the NSA, and rejected a new draft on data retention law in 2011. Add this to CyberGhost's staunch no-logs policy and frequent transparency report, and you get a service that you can trust to keep your browsing sessions secure.

Again, we'd like to see CyberGhost's policy be picked over by an independent third-party auditor at some point. Right now, we know that some minimal statistics are kept, like they are with ExpressVPN, but again, no timestamps or IPs are ever recorded, presenting no threat to a user's privacy.

Furthermore, if you're really looking to maximize your digital privacy, you'll have the option to pay for your CyberGhost subscription with Bitcoin. Bear in mind, however, that CyberGhost will still be privy to your real IP address if you do.
Secure browsing
I'm glad to see that CyberGhost's kill-switch is enabled by default, seeing as that's one less option that users will have to toggle themselves. This kill-switch will prevent your device from accessing the web if your VPN connection drops, and thereby stop your real IP address and activity from leaking to your ISP. This feature is especially handy for anyone looking to do a bit of torrenting. CyberGhost supports P2P downloads, and actually has a number of optimized servers dedicated to the task!

CyberGhost's NoSpy servers are perfect for bypassing censorship to access the web, discreetly. We can't verify that they're 100% anonymous, but they certainly come in handy if you're looking to further boost your privacy and benefit from their extended bandwidth.

What's more, CyberGhost employs military-grade encryption to keep its users' data and VPN sessions secure. The unflinching combination of AES 256-bit encryption and the OpenVPN protocol means any sensitive information disclosed online will remain completely private. CyberGhost has also recently added WireGuard to its roster of protocols – an exciting update, as Wireguard is largely considered to be next-big-thing, thanks to its blazing speeds and sturdy cryptographic principles.
Access a variety of content
A lot of people are going to use their no-logs VPN to unblock geo-restricted content, and we can't blame you! CyberGhost is an ideal pick for this. The VPN has servers in 91 countries and access to all of the most popular streaming services.

With CyberGhost, you'll be able to browse Netflix, BBC iPlayer, Disney+, and many more. The VPN can also access a number of speciality sports services from around the world, making it ideal for fans who want to keep up with their respective teams throughout the year.
Intuitive software
CyberGhost VPN combines fully-featured software with incredible ease-of-use, and you'll be able to enjoy up to 7 simultaneous connections with just one subscription.

In addition to stylish, simple apps, CyberGhost has a wealth of guides, articles and FAQs to walk you through setup. It's great to see providers like CyberGhost catering to customers without expansive technical knowhow, and a customer service team is on hand 24/7 to field additional questions – in English, French, and Romanian!

A 45-day money-back guarantee is available to those folks who subscribe for 6 or 18 months, too. This offer is pretty generous in comparison to other VPNs, and gives you plenty of time to trial all of CyberGhost's features for yourself.
Has CyberGhost been audited?
CyberGhost hasn't completed a security audit, but did pass a QSCert audit and verification in 2012, and invited AV-Test to evaluate their service in 2019. Naturally, we'd like to see CyberGhost fulfill its promise to complete a security audit in the near future – and the service could also simplify its incredibly dense privacy policy, as it's quite a chore to get through, currently.

Hide.me is a feature-rich no-logs VPN. Stuffed with customizable tools and with P2P support, and also offers a 30-day money-back guarantee.
Pricing

24 months + 2 months FREE: $3.84/mth

62% OFF

12 months: $6.66/mth

34% OFF

1 month: $9.95/mth
Free: $0/mth

Pros

Audited and impressive no-logs policy
Good selection of features across platforms
10 simultenaous connections

Cons

Lacks specialized servers
Premium plan is pretty expensive
Struggles to unblock streaming services

IPv4/6 leak detected?

Independently audited?

Website tracking?

Website
Hide.me Demo
Hide.me is a VPN provider from Malaysia that is perfect for anybody who cares about privacy and security, seeing as the government does not enforce any mandatory data retention laws. What's more, the VPN has a lot of advanced features that ensure your data is always protected.

Hide.me won its place in this list thanks to a robust no-logs policy, and we particularly approve of the fact that the provider has commissioned independent security analysts to audit its logging policy. Being based in Malaysia means that Hide.me isn't required by law to store user logs, and there's no need to even hand over your email address when you sign up for a free plan.

Besides the fact that it doesn't keep any logs, Hide.me also erases its bandwidth connection logs every few hours, and these logs are kept totally separate to any IP addresses or timestamps.
A privacy champion
When you download and install a Hide.me app (available for Windows, Mac, Android and iOS devices), you'll be able to take your pick of protocols, including OpenVPN, IKEv2 and SoftEther. And, as you'd expect from a premium VPN, Hide.me also employs robust AES 256-bit encryption to keep your sessions secure.

I like that Hide.me allows you to really build up your personal privacy by enabling secure P2P torrenting on most of its servers, offering a split tunneling feature called Stealth Guard, and automatically detecting if your device has connected to a shady and unsecure Wi-Fi network. If you have, Hide.me will suggest that you connect to one of its servers right away to keep you secure and out of the reach of hackers and other bad actors who frequent these public hotspots.

The Hide.me kill-switch is another invaluable bit of tech, and works reliably regardless of the platform you're using. Just remember to enable it manually, first!
Features galore
Hide.me has apps for all platforms with a kill switch, DNS leak protection, obfuscation, and full IPv6 compatibility. Plus, Hide.me provides port forwarding for torrenting.

Users will also be spoiled for choice thanks to servers in 75 locations across the globe. This is great news for anyone who enjoys streaming, and Hide.me has gotten way better at unblocking various services! Now, you'll be able to check out Netflix and BBC iPlayer, amongst others, and share 10 simultaneous connections with friends and family if you're feeling generous.
Try before you buy
Hide.me does offer a free VPN subscription plan, and it's pretty impressive! Free users won't get all the benefits listed above, of course, but they will have 10GB of data per month to play with.

If you decide to upgrade, you can pay for your plan via PayPal, credit or debit card, and various cryptocurrencies. This is the way to go if you're looking to stay as anonymous as possible and it's great to see more and more VPNs offer this option. Unfortunately, the Hide.me plans are all on the expensive side, though monthly prices do drop if you go for a longer commitment. You could argue that other providers offer similar speeds and features for less, but Hide.me does do a stellar job of combining a staunch no-logs service with a variety of features.

So, see for yourself what Hide.me can do by making good use of its 30-day money-back guarantee!
Has hide.me been audited?
Yes! hide.me worked with Leon Juranic of DefenseCode, an independent security analyst, to conduct an audit – and was one of the very first services to do so, back in 2015. This is an encouraging precedent, but hide.me hasn't invested in any more recent audits, and the 2015 account isn't freely accessible to the public. In 2023, we'd love for hide.me to work with an auditing firm to produce an up-to-date evaluation of its no-logs policy.

StrongVPN is a privacy-oriented no-logs VPN. Allows anonymous payments and can unblock streaming services, with a 30-day money-back guarantee.
Pricing

12 months: $3.66/mth

66% OFF

1 month: $10.99/mth

Pros

12 simultaneous connections
Impressive zero-logs policy
Supports P2P traffic

Cons

Smaller pool of servers than other providers
Based in the US
Not the most feature-rich service

IPv4/6 leak detected?

Independently audited?

Website tracking?
StrongVPN Demo
StrongVPN is a secure VPN provider that implements a trustworthy no-logs policy. It has apps for all platforms, and they're jam-packed with all the features you'll need to stay secure online, including a kill-switch and DNS leak protection.

The service itself has been around for a while, since 2005, in fact, and has since been acquired by J2 Global. StrongVPN is based in the US, and some prospective users will be (understandably) wary of this. After all, that's where the NSA and CIA live, and they could feasibly force StrongVPN to hand over data. Luckily, StrongVPN's no-logs policy is airtight. This means that even if the NSA or CIA were to come calling, the provider would have no information to hand over, anyway.
The all-rounder
StrongVPN is compatible with just about every platform, including various routers, and you won't have to worry about any bandwidth caps. We love that this VPN lets consumers run the software on up to 12 devices simultaneously, which makes it an ideal no-logs VPN for larger families or users with lots of devices.

And StrongVPN lives up to its name when it comes to security. The VPN uses OpenVPN encryption, though users do have the choice to try out the WireGuard protocol if they wish. I'm particularly glad to see that the StrongVPN kill-switch is now available for Mac users and not just Windows users – an improvement that really ramps up the service's accessibility. I'd definitely recommend giving StrongVPN a test run with its 30-day money-back guarantee, too!
Superb speeds
Currently, StrongVPN boasts over servers in more than over 30 countries – and that's going to be more than enough for most VPN use-cases. Connecting to any of these servers is incredibly quick, and StrongVPN can more than hold its own against other premium VPNs when it comes to server speeds. In fact, you should have no trouble streaming smooth HD videos with StrongVPN, and gaming online, as well as VoIP calls, are just as feasible. During our tests, we also found that StrongVPN has incredibly impressive DNS lookup times. This means your webpages will load that much quicker!
Easy streaming
Streaming is where StrongVPN really excels. Not only can the provider unblock all the most popular services, like Netflix, Hulu, and Amazon Prime, but it can also reliably access a long list of other channels – so no matter what you want to watch, or where you are, you'll be able to check out content from around the globe in a few clicks. Personally, I find StrongVPN to work best when unblocking content from the US.

Initially, I found that StrongVPN was unable to access BBC iPlayer via a UK server. This was disappointing, but fortunately, StrongVPN offers its users a free Smart DNS service! This is incredibly handy for situations just like this, where you need a little extra help spoofing your location. After testing the SmartDNS, I was able to access BBC iPlayer from outside the US without any trouble.
Has StrongVPN been audited?
No. StrongVPN hasn't invited any auditing firms to examine its privacy policy or no-logs claim, though the provider says that it plans to. We think it's particularly important that US-based StrongVPN invests in a security audit – the States are notoriously data-hungry, and the looming threat of a warrant or gag order could deter some would-be customers.

ProtonVPN is an excellent advanced no-logs VPN. Super secure, log free, and with plenty of privacy features to play with. And a 30-day money-back guarantee.
Pricing

24 months: $4.99/mth

51% OFF

12 months: $5.99/mth

41% OFF

1 month: $9.99/mth
Free trial: $0/mth

Pros

Excellent free version lets you try before you buy
Audited zero-logs policy
Strong OpenVPN encryption to prevent ISP and government snooping

Cons

Does not support Wireguard
No live chat option
Premium subscription is required to unlock full feature list

IPv4/6 leak detected?

Independently audited?

Website tracking?
Proton Demo
ProtonVPN is run by the same folks behind the secure email service, ProtonMail. ProtonMail is exceedingly popular with privacy advocates and ProtonVPN is quickly coming to be regarded with the same level of respect and trust.

ProtonVPN goes the extra mile to reassure users of its security and transparency – and that's what I like best about the service. It has invited auditors to comb through its no-logs policy and publicly published the reports, and it's an open source provider that makes its home in Switzerland. I like this, because it keeps ProtonVPN beyond the reach of the 14 Eyes Alliance and ensures that it can operate free of invasive data retention laws.

When it comes to logs, Proton keeps no usage logs whatsoever, no IP logs, and the last login time is overwritten on each new connection. All of this makes Proton an excellent VPN for privacy, and truly one of the best no-logs providers on the market today.
Security you can trust
ProtonVPN has a modest network of servers in 67 countries – other providers have more servers in more places, of course, but you'll still be able to sail past geo-restrictions and explore a world of content with ProtonVPN. What's more, all of ProtonVPN's servers are bare metal and single-occupancy, and the provider has even increased its server capacity in response to a surge in usage sparked by the continuing COVID-19 pandemic.

In terms of encryption, ProtonVPN opts for AES 256-bit protection, and implements OpenVPN on its Windows and Linux clients. Mac, Android, and iOS clients use IKEv2, instead. Both of these protocols are known to be robust and reliable – though OpenVPN tends to be thought of as the gold standard when it comes to security, and IKEv2 a favorite of folks looking for speed.

ProtonVPN users will benefit from a kill-switch, though it doesn't make use of the Windows system firewall, which could leave your original IP exposed in the event of an OpenVPN crash. It's not ideal, and whilst I'm bringing up some minor gripes, I'll add that ProtonVPN currently lacks any dedicated obfuscation servers.
Thoughtful features
The Secure Core feature is essentially a double-VPN that can protect against targeted surveillance. Similarly, ProtonVPN allows users to connect to Tor servers directly through the VPN, and all without having to first install the Tor Browser.

The ProtonVPN software is available for all platforms and can be used on up to 10 devices simultaneously (depending on your plan). As I mentioned earlier, the ProtonVPN servers all provide fast speeds for streaming and completing other data-intensive tasks. ProtonVPN supports P2P activity, too, so you'll be able to torrent securely.
A VPN for everyone
ProtonVPN is one of the few VPNs out there to offer a fully secure, no-logs service for free. This free plan is absolutely fantastic, though you can still trial the premium version without paying a penny by making good use of the ProtonVPN 7-day free trial.

The free plan does not impose any speed or bandwidth restrictions, though you might notice that speeds are a little slower, due to increased load. Additionally, free users only have access to seven VPN servers. Even so, ProtonVPN secured our top spot for Best Free VPN in 2023, and the free plan is so good that plenty of users stick to it instead of upgrading.

If you do choose to upgrade to a paid plan, however, you'll benefit from a 30-day money-back guarantee.
Has ProtonVPN been audited?
Yes! ProtonVPN asked SEC Consult to perform a thorough examination of its open source apps – and we're happy to hear that the provider has plans to work with SEC Consult again to produce more security-focused audits. Hopefully, the upcoming evaluation will dig into ProtonVPN's no-logs policy and server infrastructure. This is set to take place at some point in 2023, so watch this space!
Our research process
Putting VPNs to the test is an important part of our recommendation process, and, at ProPrivacy, we're constantly trialing services to see which sites they unblock, how speedy they are, and how well-implemented their encryption is. Unfortunately, it's just not possible for us to test whether a VPN is keeping identifiable logs.
So, before compiling our list of the best VPN services, we doubled down on our research. Our team has carefully combed through the privacy logs of each of these providers to see if anything looks awry or is missing altogether – or if there's a carefully worded admission of data retention. We also check where the providers are based (which can affect whether they're legally required to store logs or not) and when they last undertook an audit, as well as whether that audit is available to the public and conducted by an independent third party. If a VPN has been involved in any court cases, we'll alert you to that, too.
This in-depth research gives us a much clearer picture of how these VPN services are operating and makes clear any discrepancies between what a VPN claims to be doing and what they're they're actually getting up to. So, whilst you can't (and shouldn't) trust everything you read on provider websites, we've done our due diligence to make sure we're only recommending trusted, reputable, and privacy-focused VPN services in this guide.
What does no-logs VPN mean?
In basic terms, a no-logs VPN is a virtual private network that does not keep records of its users' activity whilst they are connected to that network. For example, some services may collect data pertaining to your real IP address, the websites you visit, and what time you visit them. A no-log VPN, however, does not keep any data that can be used to identify its users.
There is some disagreement surrounding what constitutes a no-logs VPN. As far as ProPrivacy is concerned, a no-logs VPN is a VPN service that keeps no identifiable logs that can be used to tie a customer to their internet activity when using the VPN service.
Some services may log user IP addresses and/or account details and delete them a few minutes after a session ends. We wouldn't consider this as a no-logs service, as this data can be used to identify users.
On the other hand, some services log timestamps and bandwidth but do not associate any of this data with users' IP addresses or account details. We would consider this a no logs service, as the logs kept in this example are minimal and cannot be used to identify a user.
We take a closer look at the different types of logs in the section below to help you have a broader understanding of what VPN logs are.
What are VPN logs?
Simply put, VPN logs are a record of customers' activity while using a VPN service. But not all logs are necessarily bad, or harmful, to users, and the reality is that it's all but impossible for a VPN to keep no logs at all. Even the strictest no-logs providers need a way of knowing when customer subscriptions have expired and when they require renewal, for example.
We take a closer look at the different types of logs that a VPN service might keep, below. We'll also discuss whether these logs are normal and necessary to keep the service functioning, or if they are, in fact, a risk to a user's privacy.
The types of VPN logs
The kinds of logs that a VPN service can keep about its users' internet usage (not including customer account information) can be divided into two types: usage logs and connection logs.
Usage logs
Usage logs make up a record of the websites you visit. ISPs frequently keep these sorts of records and are often even required by law to do so (though these requirements will usually come with a set time limit for how long the logs should be kept).
No VPN services openly admit to keeping usage logs, despite the fact that the claim sometimes contradicts the laws of the country in which they're based. For example...
In the UK
ISPs (and VPN providers, which is a good reason to avoid UK-based VPN services) are required by law to log this information and store it for 12 months in a way that is accessible to a wide range of government departments.
Connection logs
Connection logs are also known as metadata logs, although the UK government abuses this term by classing web browsing history as "metadata".
A full set of connection logs includes the following information:
The IP address the connection was made from
When the connection was started
When the connection was finished (which together are often referred to as a timestamp)
How much bandwidth you used while connected
Crucially, these logs do not include websites you connect to (unless you are the UK government). Though they provide more than enough information to risk compromising your privacy.
The danger connection logs pose should not be underestimated. Every known case where somebody was caught performing criminal activities while using a VPN to conceal the fact, was because of VPN providers analyzing its connections logs and handing over the results to the police.
Note: Unscrupulous VPN services can claim to be "no-logs" providers because they do not collect usage logs. However, they actually log a lot of connection information, and we consider these claims entirely misleading.
Real-time logs
It's important to understand that all networks generate logs in real-time as a necessary byproduct of their operation – VPNs included. However, these logs still exist even if they're instantly deleted (e.g. are sent directly to a /dev/null file).
This means they can always be monitored as they are created (i.e. in real-time). Even the strictest no-logs VPN service will monitor logs in real-time when network issues need to be resolved or abuse identified.
Most "no-logs" VPNs keep these real-time logs for a short time, which is understandable, since having some information about their systems can help VPN companies provide a smooth service.
We consider this to be perfectly acceptable – within reason. If real-time logs are only kept for a few minutes, or are deleted the moment a session ends, then they only pose a negligible risk to a users' privacy, and shouldn't really be cause for concern.
Server Logs
Almost all VPN companies rent servers from third-party server providers. So, even if the VPN provider keeps no logs, it is likely that the server centers in which the VPN servers are located do. Unlike VPN companies, server centers have no obligation to protect users' privacy.
This isn't ideal, regardless of how you view the situation. A good VPN company that truly cares about the privacy of its users can still do a great deal to mitigate the problem, though.
Server logs are an issue that certainly needs consideration, but it's the logs that are kept (or that can be kept) by a VPN provider that pose the greatest privacy threat. Therefore, the jurisdiction in which a VPN company is based can have a huge impact on its ability to protect your privacy.
Why should I use a no-logs VPN?
Your internet provider (ISP) keeps detailed records of how you interact with its service. When you use a VPN, your internet provider is blocked from seeing the content of your data (because it is encrypted), and what you get up to on the internet (as this is shielded by the VPN server, which acts as a proxy).
Your VPN provider, however, can now see this information instead. This includes the IP addresses of individual web pages and even the contents of your data on sites that are not protected by HTTPS.
Unlike ISPs, which are often required to hand over their logs to the government, almost every VPN service promises to protect your privacy, at least to some extent. But only a no-logs VPN can really be trusted to keep such a promise when push comes to shove, simply because it cannot hand over information that it doesn't have...
Will a VPN that keeps no logs make me anonymous?
No. A VPN provides its users with privacy, not anonymity. This is a crucial distinction that needs to be made, and it's actually a common misconception that VPNs offer anonymity. No matter its default logging policy, a VPN can actually start logging at any time and begin matching users with their internet activity. Unfortunately, many VPN services are also less than honest about the logs they keep when it comes to historical data, too.
A good VPN will provide a high level of privacy and protection against a wealth of blanket internet surveillance with the least impact on your own personal experience. A VPN will also protect your privacy when torrenting.
Journalists, political dissidents, whistleblowers, and those whose life or liberty relies on true anonymity should use Tor instead.
Logging can always be turned on
A VPN provider may be forced to begin keeping real-time logs, instead of discarding them, no matter how fanatical it is about privacy. And if put under enough pressure, it will. Nobody working for a VPN provider will want to risk going to jail just to protect your criminal activities, after all!
So why all the fuss about using a no-logs VPN?
Generally speaking, a VPN's no-logs policy is more concerned with professionalism than an absolute guarantee that you'll never get into trouble.
If a VPN service has promised to improve its users' privacy, then it should be designed from the ground up to do just that. Keeping no logs that can compromise users' privacy is one of the most basic building blocks of any such design.
Logs are the antithesis of privacy. A VPN that keeps logs has no business claiming it can protect your privacy.
How to be sure your VPN doesn't keep logs
At the present time, we simply have to take providers at their word or pay attention to the increasing number of independent audits that set out to test this. Here at ProPrivacy, we hope these audits become commonplace throughout the industry, as they have the potential to establish a level of transparency that's severely lacking today.
Always read the VPN's Terms of Service and Privacy Policies
Checking the ToS and Privacy Policies of any VPN you consider using is an important step. A lot of VPNs will be happy to make bold and generalized "no-logs" claims on their home page, but will be quick to qualify these claims in the small print.
Alternatively, you can take a look at our full VPN reviews, in which our experts comb through each VPN providers' ToS and Privacy Policies so you don't have to!
Warrant Canaries
Warrants and court orders requiring companies to hand over customer details are usually accompanied by gag orders, which prevent the company from alerting its customers that something is amiss.
In order to reassure customers that something like this has not happened to them, some VPNs operate warrant canaries. For a detailed discussion on what these are and whether they are effective, please see Are Warrant Canaries Useful?
Are there free no-logs VPNs?
You're bound to come across free VPN services claiming to keep zero logs. Be wary, though. These providers often come with limitations that their premium counterparts lack. Expect sluggish speeds, a reduced selection of servers, and stifling data caps. Unfortunately, these limitations mean that unblocking videos from abroad, torrenting, and online gaming are all off the table.
However, if you're simply looking for a VPN that'll keep you secure whilst browsing the web, then a free VPN might be the answer.
The best free no-logs VPNs
Below we have listed some free VPN services that we know keep zero logs. But, if you decide to pick another free service, we recommend that you exercise extreme caution. Many free services claim to be secure when they are often anything but.
ProtonVPN

ProtonVPN is a no-logs VPN from the makers of ProtonMail, so the company has a serious pedigree when it comes to privacy. The service is based in Switzerland and operates a fast service with servers located all around the globe. Although, on the free plan you may find speeds become restricted at peak times.
To learn more, check out our ProtonVPN review.
Hide.me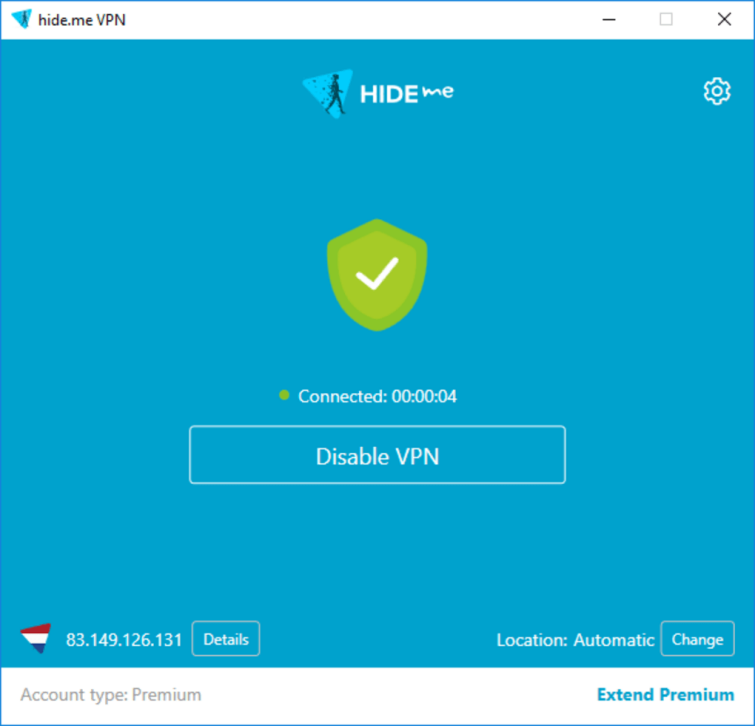 Hide.me is a big name in the VPN sphere, and based in Malaysia. This zero-logs provider offers feature-rich apps for Windows, Mac, Android, and iOS devices, making it the perfect pick for folks who want to protect all of the devices in a single household. Hide.me's free plan includes a 10GB allowance each month and a choice of 5 free servers.
To learn more, check out our Hide.me review.
Windscribe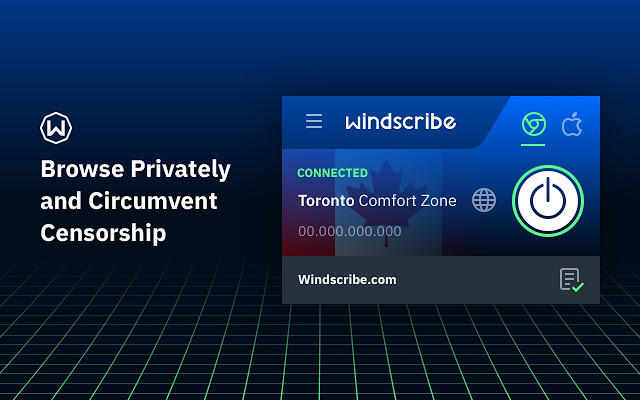 Windscribe is a popular Canadian provider that comes with sleek apps for all your platforms. It's easy to use, making it ideal for VPN first-timers, and even includes a Chrome browser extension! Users on the free plan have 10GB of monthly data to play with, as well as access to 11 free servers.
To learn more, check out our Windscribe review.
Are no-log services worth it?
Absolutely, and especially if you value your digital privacy. You can also generally assume that a no-logs VPN cares far more about your privacy than other providers (with spotty or non-existent logging policies), although there are no guarantees. Services committed to keeping no logs are also more likely to go the extra mile to safeguard your security – and this is more than can be said for your ISP.
If you're looking to bolster your online privacy even more, you'll want to check out Tor, as well as VPNs packing obfuscation (stealth) features. However, the rest of us are spoiled for choice when it comes to picking out a reliable no-logs VPN service.
Can a no-logs VPN be forced to start logging?
Unfortunately, the answer to this question is yes. However, it completely depends on where the is based. In the USA, the government can use warrants and gag orders to compel any company (including a VPN) to provide details of its users and the data that passes through its servers.
These laws allow US authorities like the NSA and the CIA to carry out investigations. The important thing to remember is that the US government would only seek to target a user's data if they had committed a very serious crime. Thus, it is highly unlikely that a regular user's data would ever be intercepted with a warrant.
It is also worth noting that if a VPN was served a warrant in the US, a no-logs VPN would only be able to provide data about the targeted user from that day on. Unfortunately, due to the gag orders that the US government can issue, this could happen in absolute secrecy. Again, this shouldn't be of concern to most users because until now this kind of warrant has only been used to catch very serious criminals who attempted to conceal those crimes using a VPN.
Most people agree that logging on a specific server to help the authorities catch serious criminals is a reasonable and conscientious act. However, warrants and gag orders are often enough to put privacy advocates off VPNs based in the USA.
In the UK, the Investigatory Powers Act requires all communications companies to keep records of their users' data for a period of 12 months. Unfortunately, this also applies to a VPN. This legal requirement makes us dubious about any VPNs based in Britain that claim to have a no-logging policy because it should technically be impossible for them not to store browsing history records for 12 months.
Some countries, such as Switzerland, have laws that protect VPNs. Those laws ensure that a VPN provider based in Switzerland cannot be forced to start logging. Thus, it is important to understand the laws of the country where the VPN provider is based, as this will affect what laws the VPN must abide by.
Final thoughts
VPNs can be used for all sorts of tasks – unblocking content from overseas, securing your downloads, and accessing censored or restricted sites. However, a VPN's main function is keeping you and your identifiable data secure. Zero-logs providers are the cream of the crop and allow you to browse the web with vastly improved privacy, and the best services have even invited independent auditing firms to comb through their code.
So, now that you know why zero-logs providers are so useful, here's a reminder of the VPNs we'd recommend sticking to:

From $6.67/month
The best no-logs VPN. A top-tier provider with zero logs, strong encryption, and a 30-day money-back guarantee.
ProPrivacy TrustScore:

10 out of 10

Simultaneous connections

5

Server locations

160

Free trial

No

From $3.69/month
The best budget no-logs VPN. Packed with features and works with most streaming platforms, and tons of servers!
ProPrivacy TrustScore:

9.9 out of 10

Simultaneous connections

6

Server locations

60

Free trial

No

From $2.30/month
A fast no-logs VPN. Unlimited simultaneous connections for a budget price, and servers across the globe.
ProPrivacy TrustScore:

9.8 out of 10

Simultaneous connections

Unlimited

Server locations

100

Free trial

Yes

From $2.11/month
A great secure no-logs VPN. A proven zero-logs policy and customizable features, and sturdy OpenVPN encryption.
ProPrivacy TrustScore:

9.7 out of 10

Simultaneous connections

Unlimited

Server locations

84

Free trial

No

From $5.00/month
A good all-rounder no-logs VPN. Fully audited and with lightning-fast speeds and a selection of VPN protocols.
ProPrivacy TrustScore:

9.6 out of 10

Simultaneous connections

10

Server locations

70

Free trial

No
FAQs