Looking for a VPN that won't track you across the web or store data about you? Plenty of VPNs claim to keep no logs, but what does that really mean? In this guide, we'll take a look at these zero-log claims to find out which VPN services really aren't keeping tabs on your activity.
What are the best no-logs VPNs?
In a rush (or want to skip straight to the good stuff)? Check out our top no-log VPN picks below. These services all stick to a zero-logs policy and aren't interested in tracking their users, and you can learn more about each of these providers by scrolling down.
ExpressVPN - The best no-logs VPN. A top-tier provider with zero logs, strong encryption, and a 30-day money-back guarantee.
NordVPN - The best value no-logs VPN. Packed with features and works with most streaming platforms, and tons of servers!
Surfshark - The best budget no-logs VPN. Unlimited simultaneous connections for a budget price, and servers across the globe.
Private Internet Access - The best secure no-logs VPN. A proven zero-logs policy and customizable features, and sturdy OpenVPN encryption.
VyprVPN - The best all-rounder no-logs VPN. Fully audited and with lightning-fast speeds and a selection of VPN protocols.
A VPN is a versatile tool with a ton of uses. It can boost your privacy when you're using public Wi-Fi hotspots and allow you to bypass blocks on the internet at work. A VPN can also help you get the most for your money, seeing as they're able to access US Netflix from overseas. Plenty of people also use VPNs to beat government censorship and access geo-restricted content or services that'd otherwise be beyond their reach.
Despite this myriad of functions, VPNs were originally designed with user privacy in mind – the additional benefits are actually a handy by-product of how they work. That said, plenty of VPNs actually fail to provide users with any privacy at all, and this can make them unreliable at best, and downright dangerous at worst.
On our hunt for VPNs that don't keep any logs, we checked the privacy policies of hundreds of providers to find out how they treat data.
Unfortunately, the terms "no-logs VPN" and "zero-logs VPN" are often used in adverts by VPN providers and have become a bit of a marketing gimmick. It's not unusual for VPNs to lie, claiming to be a zero-logs service when one look at their privacy policy reveals that they store certain types of data that invalidate that claim.
In order to claim a top spot in our zero-logs shortlist, we first need to verify the VPN's logging claims. Once that's done, we also make sure that the service offers:
Privacy, security, and strong encryption
Speeds fast enough for streaming, gaming, and downloading
Good value for money
The best no-logs VPNs in 2023
Here you'll find ten of the best zero-logs VPNs – each one tested, researched, and verified by the ProPrivacy team. These VPNs don't store any data that could be used to identify you or link you to your browsing sessions, period. You can also count on each of these services to secure your digital privacy and come with an impressive array of tools to play with, as well as generous money-back guarantees.
And, if you want even more details, or fancy comparing a broader selection of services, you'll want to visit our dedicated review pages.
Our research process
Putting VPNs to the test is an important part of our recommendation process, and, at ProPrivacy, we're constantly trialing services to see which sites they unblock, how speedy they are, and how well-implemented their encryption is. Unfortunately, it's just not possible for us to test whether a VPN is keeping identifiable logs.
So, before compiling our list of the best no-log providers, we doubled down on our research. Our team has carefully combed through the privacy logs of each of these providers to see if anything looks awry or is missing altogether – or if there's a carefully worded admission of data retention. We also check where the providers are based (which can affect whether they're legally required to store logs or not) and when they last undertook an audit, as well as whether that audit is available to the public and conducted by an independent third party. If a VPN has been involved in any court cases, we'll alert you to that, too.
This in-depth research gives us a much clearer picture of how these VPN services are operating and makes clear any discrepancies between what a VPN claims to be doing and what they're they're actually getting up to. So, whilst you can't (and shouldn't) trust everything you read on provider websites, we've done our due diligence to make sure we're only recommending trusted, reputable, and privacy-focused VPN services in this guide.
What does no-logs VPN mean?
In basic terms, a no-logs VPN is a virtual private network that does not keep records of its users' activity whilst they are connected to that network. For example, some services may collect data pertaining to your real IP address, the websites you visit, and what time you visit them. A no-log VPN, however, does not keep any data that can be used to identify its users.
There is some disagreement surrounding what constitutes a no-logs VPN. As far as ProPrivacy is concerned, a no-logs VPN is a VPN service that keeps no identifiable logs that can be used to tie a customer to their internet activity when using the VPN service.
Some services may log user IP addresses and/or account details and delete them a few minutes after a session ends. We wouldn't consider this as a no-logs service, as this data can be used to identify users.
On the other hand, some services log timestamps and bandwidth but do not associate any of this data with users' IP addresses or account details. We would consider this a no logs service, as the logs kept in this example are minimal and cannot be used to identify a user.
We take a closer look at the different types of logs in the section below to help you have a broader understanding of what VPN logs are.
What are VPN logs?
Simply put, VPN logs are a record of customers' activity while using a VPN service. But not all logs are necessarily bad, or harmful, to users, and the reality is that it's all but impossible for a VPN to keep no logs at all. Even the strictest no-logs providers need a way of knowing when customer subscriptions have expired and when they require renewal, for example.
We take a closer look at the different types of logs that a VPN service might keep, below. We'll also discuss whether these logs are normal and necessary to keep the service functioning, or if they are, in fact, a risk to a user's privacy.
The types of VPN logs
The kinds of logs that a VPN service can keep about its users' internet usage (not including customer account information) can be divided into two types: usage logs and connection logs.
Usage logs
Usage logs make up a record of the websites you visit. ISPs frequently keep these sorts of records and are often even required by law to do so (though these requirements will usually come with a set time limit for how long the logs should be kept).
No VPN services openly admit to keeping usage logs, despite the fact that the claim sometimes contradicts the laws of the country in which they're based. For example...
In the UK
ISPs (and VPN providers, which is a good reason to avoid UK-based VPN services) are required by law to log this information and store it for 12 months in a way that is accessible to a wide range of government departments.
Connection logs
Connection logs are also known as metadata logs, although the UK government abuses this term by classing web browsing history as "metadata".
A full set of connection logs includes the following information:
The IP address the connection was made from
When the connection was started
When the connection was finished (which together are often referred to as a timestamp)
How much bandwidth you used while connected
Crucially, these logs do not include websites you connect to (unless you are the UK government). Though they provide more than enough information to risk compromising your privacy.
The danger connection logs pose should not be underestimated. Every known case where somebody was caught performing criminal activities while using a VPN to conceal the fact, was because of VPN providers analyzing its connections logs and handing over the results to the police.
Note: Unscrupulous VPN services can claim to be "no-logs" providers because they do not collect usage logs. However, they actually log a lot of connection information, and we consider these claims entirely misleading.
Real-time logs
It's important to understand that all networks generate logs in real-time as a necessary byproduct of their operation – VPNs included. However, these logs still exist even if they're instantly deleted (e.g. are sent directly to a /dev/null file).
This means they can always be monitored as they are created (i.e. in real-time). Even the strictest no-logs VPN service will monitor logs in real-time when network issues need to be resolved or abuse identified.
Most "no-logs" VPNs keep these real-time logs for a short time, which is understandable, since having some information about their systems can help VPN companies provide a smooth service.
We consider this to be perfectly acceptable – within reason. If real-time logs are only kept for a few minutes, or are deleted the moment a session ends, then they only pose a negligible risk to a users' privacy, and shouldn't really be cause for concern.
Server Logs
Almost all VPN companies rent servers from third-party server providers. So, even if the VPN provider keeps no logs, it is likely that the server centers in which the VPN servers are located do. Unlike VPN companies, server centers have no obligation to protect users' privacy.
This isn't ideal, regardless of how you view the situation. A good VPN company that truly cares about the privacy of its users can still do a great deal to mitigate the problem, though.
Server logs are an issue that certainly needs consideration, but it's the logs that are kept (or that can be kept) by a VPN provider that pose the greatest privacy threat. Therefore, the jurisdiction in which a VPN company is based can have a huge impact on its ability to protect your privacy.
Why should I use a no-logs VPN?
Your internet provider (ISP) keeps detailed records of how you interact with its service. When you use a VPN, your internet provider is blocked from seeing the content of your data (because it is encrypted), and what you get up to on the internet (as this is shielded by the VPN server, which acts as a proxy).
Your VPN provider, however, can now see this information instead. This includes the IP addresses of individual web pages and even the contents of your data on sites that are not protected by HTTPS.
Unlike ISPs, which are often required to hand over their logs to the government, almost every VPN service promises to protect your privacy, at least to some extent. But only a no-logs VPN can really be trusted to keep such a promise when push comes to shove, simply because it cannot hand over information that it doesn't have...
Will a VPN that keeps no logs make me anonymous?
No. A VPN provides its users with privacy, not anonymity. This is a crucial distinction that needs to be made, and it's actually a common misconception that VPNs offer anonymity. No matter its default logging policy, a VPN can actually start logging at any time and begin matching users with their internet activity. Unfortunately, many VPN services are also less than honest about the logs they keep when it comes to historical data, too.
A good VPN will provide a high level of privacy and protection against a wealth of blanket internet surveillance with the least impact on your own personal experience. A VPN will also protect your privacy when torrenting.
Journalists, political dissidents, whistleblowers, and those whose life or liberty relies on true anonymity should use Tor instead.
Logging can always be turned on
A VPN provider may be forced to begin keeping real-time logs, instead of discarding them, no matter how fanatical it is about privacy. And if put under enough pressure, it will. Nobody working for a VPN provider will want to risk going to jail just to protect your criminal activities, after all!
So why all the fuss about using a no-logs VPN?
Generally speaking, a VPN's no-logs policy is more concerned with professionalism than an absolute guarantee that you'll never get into trouble.
If a VPN service has promised to improve its users' privacy, then it should be designed from the ground up to do just that. Keeping no logs that can compromise users' privacy is one of the most basic building blocks of any such design.
Logs are the antithesis of privacy. A VPN that keeps logs has no business claiming it can protect your privacy.
How to be sure your VPN doesn't keep logs
At the present time, we simply have to take providers at their word or pay attention to the increasing number of independent audits that set out to test this. Here at ProPrivacy, we hope these audits become commonplace throughout the industry, as they have the potential to establish a level of transparency that's severely lacking today.
Always read the VPN's Terms of Service and Privacy Policies
Checking the ToS and Privacy Policies of any VPN you consider using is an important step. A lot of VPNs will be happy to make bold and generalized "no-logs" claims on their home page, but will be quick to qualify these claims in the small print.
Alternatively, you can take a look at our full VPN reviews, in which our experts comb through each VPN providers' ToS and Privacy Policies so you don't have to!
Warrant Canaries
Warrants and court orders requiring companies to hand over customer details are usually accompanied by gag orders, which prevent the company from alerting its customers that something is amiss.
In order to reassure customers that something like this has not happened to them, some VPNs operate warrant canaries. For a detailed discussion on what these are and whether they are effective, please see Are Warrant Canaries Useful?
Are there free no-logs VPNs?
You're bound to come across free VPN services claiming to keep zero logs. Be wary, though. These providers often come with limitations that their premium counterparts lack. Expect sluggish speeds, a reduced selection of servers, and stifling data caps. Unfortunately, these limitations mean that unblocking videos from abroad, torrenting, and online gaming are all off the table.
However, if you're simply looking for a VPN that'll keep you secure whilst browsing the web, then a free VPN might be the answer.
The best free no-logs VPNs
Below we have listed some free VPN services that we know keep zero logs. But, if you decide to pick another free service, we recommend that you exercise extreme caution. Many free services claim to be secure when they are often anything but.
ProtonVPN

ProtonVPN is a no-logs VPN from the makers of ProtonMail, so the company has a serious pedigree when it comes to privacy. The service is based in Switzerland and operates a fast service with servers located all around the globe. Although, on the free plan you may find speeds become restricted at peak times.
To learn more, check out our ProtonVPN review.
Hide.me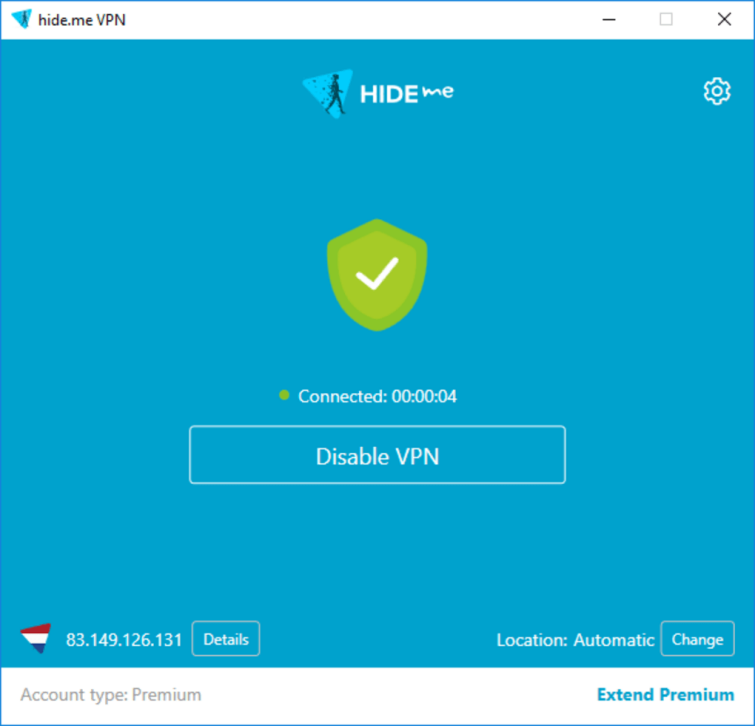 Hide.me is a big name in the VPN sphere, and based in Malaysia. This zero-logs provider offers feature-rich apps for Windows, Mac, Android, and iOS devices, making it the perfect pick for folks who want to protect all of the devices in a single household. Hide.me's free plan includes a 10GB allowance each month and a choice of 5 free servers.
To learn more, check out our Hide.me review.
Windscribe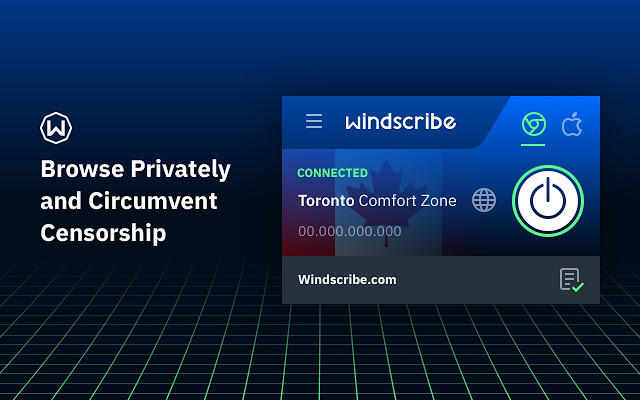 Windscribe is a popular Canadian provider that comes with sleek apps for all your platforms. It's easy to use, making it ideal for VPN first-timers, and even includes a Chrome browser extension! Users on the free plan have 10GB of monthly data to play with, as well as access to 11 free servers.
To learn more, check out our Windscribe review.
Are no-log services worth it?
Absolutely, and especially if you value your digital privacy. You can also generally assume that a no-logs VPN cares far more about your privacy than other providers (with spotty or non-existent logging policies), although there are no guarantees. Services committed to keeping no logs are also more likely to go the extra mile to safeguard your security – and this is more than can be said for your ISP.
If you're looking to bolster your online privacy even more, you'll want to check out Tor, as well as VPNs packing obfuscation (stealth) features. However, the rest of us are spoiled for choice when it comes to picking out a reliable no-logs VPN service.
Final thoughts
VPNs can be used for all sorts of tasks – unblocking content from overseas, securing your downloads, and accessing censored or restricted sites. However, a VPN's main function is keeping you and your identifiable data secure. Zero-logs providers are the cream of the crop and allow you to browse the web with vastly improved privacy, and the best services have even invited independent auditing firms to comb through their code.
So, now that you know why zero-logs providers are so useful, here's a reminder of the VPNs we'd recommend sticking to:

From $6.67/month
The best no-logs VPN. A top-tier provider with zero logs, strong encryption, and a 30-day money-back guarantee.
ProPrivacy TrustScore:

10 out of 10

Simultaneous connections

5

Free trial

No

Server locations

160

From $3.69/month
The best value no-logs VPN. Packed with features and works with most streaming platforms, and tons of servers!
ProPrivacy TrustScore:

9.9 out of 10

Free trial

No

Simultaneous connections

6

Server locations

60

From $2.30/month
The best budget no-logs VPN. Unlimited simultaneous connections for a budget price, and servers across the globe.
ProPrivacy TrustScore:

9.8 out of 10

Simultaneous connections

Unlimited

Server locations

143

Free trial

Yes

From $2.19/month
The best secure no-logs VPN. A proven zero-logs policy and customizable features, and sturdy OpenVPN encryption.
ProPrivacy TrustScore:

9.7 out of 10

Simultaneous connections

10

Server locations

84

Free trial

No

From $5.00/month
The best all-rounder no-logs VPN. Fully audited and with lightning-fast speeds and a selection of VPN protocols.
ProPrivacy TrustScore:

9.6 out of 10

Simultaneous connections

10

Server locations

70

Free trial

No
FAQs