Hiding your IP address might sound complicated, but it isn't! In this guide, we show you how to hide your IP to fake your location and access more content on any device, in minutes.
One of the best things about using a Virtual Private Network (VPN) is that you can pretend to be in a different country. You can use this digital globe-trotting technique not only to conceal your actual location but also to access the internet as if you were abroad. This lets you unblock websites currently restricted in your country, at work, by your ISP, or on a public Wi-Fi hotspot.
When a VPN subscriber connects to a VPN server, their home IP address is replaced by that of the VPN. This results in the user appearing to be in that remote location.
If a VPN user connects to a server in the US, then they appear to live in America. In fact, there is no difference between being in the US and using a VPN to pretend to be in the US; the internet behaves identically in both cases.
The same goes for other locations. Connect to a server in the UK and you will appear to live there. Connect to a server in India, and you will be able to access geo-restricted services there. No matter where you choose to connect, the internet behaves as if you were physically in that place.
Pretend to Browse From Abroad
As soon as you connect a VPN app to a VPN server, it will transform your internet experience. For people living in countries where the government or Internet Service Providers (ISPs) block websites, VPNs are a much-loved solution.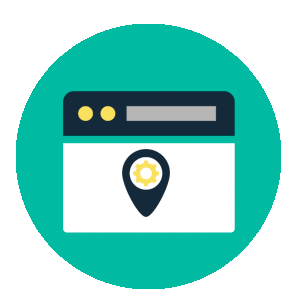 Millions of people around the world use VPNs to overcome local restrictions and to bypass international blocks. With a VPN those people bypass not only government restrictions but also blocks enforced by workplaces, schools, universities, and even overbearing landlords.
Pretending to Be Back Home When on Vacation
Anytime that you go on vacation, a VPN can be a massive blessing! When you travel, it can often be hard to access services from back home. This is because of geo-restrictions. For people desperate to use blocked services while traveling, a VPN is the perfect solution.
With a VPN, all you need to do is connect to a server back home, and hey presto, you will seem to be back in your office or lounge. As a result, you can use the internet exactly as if you were back home.
Endless Uses
Pretending to be in a different country with a VPN can let you do a huge number of useful things! Only your imagination can limit you.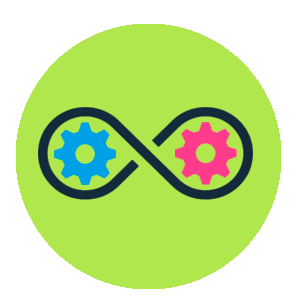 We aren't interested in telling anybody what they should or shouldn't do with a VPN. What we can tell you is that millions of people around the globe use VPNs to pretend to be in a different country. They do this for a multitude of reasons.
If you want to try out changing your location with a VPN, you can follow the quick steps below.
How to Change IP to Another Country
The act of pretending to be in another country using a VPN is called geo-spoofing. For those who would like to try it, we have provided a simple, step-by-step guide below:
First of all, select a VPN service. We would recommend NordVPN as it is fast and reliable, however, there are plenty of other top VPNs out there.
Once you've decided on the right VPN for you, click through to its website. We recommend NordVPN because it is the very best all-around service, and it is extremely cheap for what you get.
Next, download and install the VPN software onto your internet-connected device. NordVPN allows six simultaneous connections, so you can use the VPN on all your devices at once.
Connect to a VPN server in the country of your choice.
As soon as the VPN connects, it conceals your real IP address. Thereby, you seem to be in the country you selected.
Remember: As soon as the VPN connects you can use the internet as if you were living abroad.

NordVPN
Discount Coupon
63%
OFF!
Get 63% Off a 2-Year Subscription With This NordVPN Deal
Geo Spoofing Recap
A VPN is a privacy tool designed to allow you to access the internet without being tracked.
A VPN does this by encrypting your data. As a result, it becomes impossible for your ISP, the government, local network administrators in schools or at work, or even a landlord to snoop on your internet habits.
A VPN is a complete digital privacy solution that will also protect your data when you access the internet on a public Wi-Fi hotspot. It will protect you from snooping at the hands of businesses and prevent your data from being stolen by hackers who are also connected.
To provide additional privacy, a VPN also prevents the websites you visit from detecting your real IP address. This removes an important layer of tracking. It also allows you to spoof your location abroad.
The best VPN services charge a small fee. However, those VPNs provide a higher level of service with better features, better privacy policies, and the ability to unblock better and more services (such as BBC iPlayer or Netflix).
Although you can readily find some free VPN services, we don't recommend these as they aren't reliable and rarely unblock popular streaming services. However, if you're interested, take a look at our free VPN list for some trustworthy options.