There are laws around using a VPN in UAE and Dubai, which means that picking the right VPN is important. Our experts have tested hundreds of VPNs since 2013 to find safe, reliable services ideal for UAE customers. In this guide, you'll find the very best UAE VPNs from our research.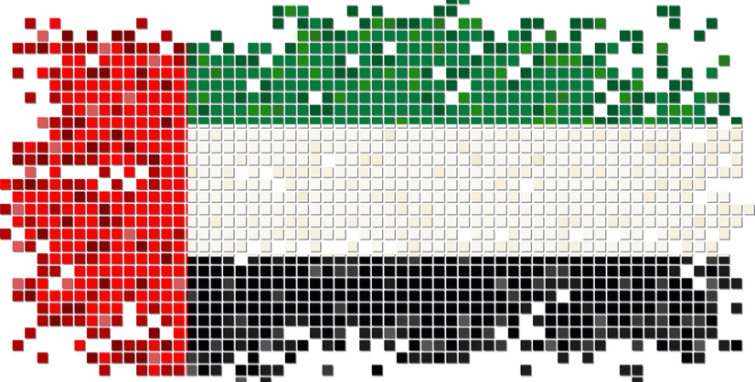 Citizens living in Dubai or greater UAE, can escape the bubble of censorship imposed by the government by using a VPN for the UAE. A VPN allows anybody to pretend to be outside of the UAE. Doing so unblocks websites that are censored by the state. Importantly, a VPN permits anybody to access censored content privately thanks to encryption. This means nobody can tell you are doing it.
A VPN isn't just useful for UAE citizens who want to access censored or restricted content and apps either. VPNs also enable you to unblock geo-restricted websites such as BBC iPlayer, online banking, and much more. A VPN provides freedom of access and digital privacy, which is a perfect combination.
What are the best VPNs for UAE?
Compare the best VPNs for UAE below - or scroll down for more info.
The best 5 VPNs for UAE that are safe to use
Now that you know more about what a UAE VPN can do, compare our recommended 5 best VPNs for Dubai & the greater UAE:
NordVPN recently won our best overall VPN awards 2019. This VPN uses a XOR obfuscated algorithm to allow you to overcome censored websites in the UAE. This means you can unblock geo-restricted content, such as Netflix, iPlayer, Skype, IMO, (and other VOIP apps) and internet banking. NordVPN Also permits P2P torrenting. This VPN keeps zero logs, meaning that you can be confident that your data is kept private. Other important security features NordVPN features are a killswitch, DNS leak protection, Tor through VPN and double-hop encryption.

NordVPN has servers in over 60 countries all of which have consistently high speeds. Live chat support is available on its website 24/7. NordVPN is exceptional value for money and you can test it risk free for 30-days.
Likes
Super fast
Easy to use
Unlimited download
Great value
No logs
Kill switch, DNS leak protection, VPN into Tor, double encryption
IPVanish provides XOR obfuscation and TCP over port 443 so you have options when it comes to concealing your IP in the UAE. IPVanish also has a zero logs policy, provides strong OpenVPN encryption, DNS leak protection and a killswitch. Though it is worth disabling IPv6 to be absolutely secure.

They have Servers located in over 60 countries, and, because it is fast it can be trusted for doing data-intensive tasks in privacy. Many people want a VPN for doing video calling such as Skype or IMO, and with IPVanish this is not a problem.
Likes
Servers in over 50 countries
Socket Secure (SOCKS5) proxy
Kill switch and port forwarding
Fast speeds
Strong encryption
Dislikes
Based in US (but keeps zero logs)
Customer care not as good as the VPNs above
ExpressVPN keeps zero logs, and it has all the features you need to ensure you never leak data in the UAE. A killswitch, DNS leak protection, a browser extension that combats IPv6 WebRTC leaks, and stealth mode to conceal VPN use are all available.

ExpressVPN has servers in 94 countries, all of which are extremely fast so you can stream seamlessly. This VPN provides access to the most popular services from around the world - including BBC iPlayer and Netflix. It will also unblock Skype, IMO and other VOIP apps. Customer care is available via live chat and there is software and VPN setup guides for all platforms. It offers a 30-day money back guarantee.

.
Likes
Servers in 94 countries
Strong encryption
Stealth mode
Kill switch and Domain Name System (DNS) leak protection
Very fast connection speeds
Dislikes
A bit pricey – but worth it!
VyprVPN is based in Switzerland, a location trusted for privacy. This excellent VPN keeps zero logs, and has fast connection speeds. This VPN provides OpenVPN encryption, so you can trust it with your privacy. We like VyprVPN because it can unblock popular services such as Netflix US. It also has a choice of servers in over 70 countries; which is fantastic for unblocking a lot of content worldwide. You can test VyprVPN using its 30-day money back guarantee.
Likes
Servers in over 60 countries
Strong encryption
Chameleon (stealth mode)
Kill switch and DNS leak protection
No usage logs
Dislikes
Peer-to-peer (torrenting) not permitted
Some connection logs kept
PrivateVPN was a runner up in the best value category at the BestVPN.com awards. As well as being cheap this VPN is reliable and provides OpenVPN encryption, and it is possible to connect via TCP over port 443 for extra obfuscation. So, you will be ultra-secure. PrivateVPN provides access to all the most popular streaming services including Netflix US and BBC iPlayer and unblocks VOIP apps such as Skype. It has servers in over 50 countries, and 24/7 live chat support. An excellent all-rounder with a zero logs policy.
Likes
Best value for your money
30-day money-back guarantee
6 simultaneous connections
Great customer service
High streaming speeds
Strong encryption
Dislikes
DNS must be configured manually
Why do I need a VPN?
If there are websites, you can't currently access in the UAE; you need a VPN. A VPN for UAE gives you online privacy and anonymity so that you can access any website you want without your ISP or the government knowing. A VPN also stops workplaces, schools, and other WiFi network administrators from tracking what you do online.
Here is why you should consider getting a UAE VPN:
Digital Privacy: In the UAE it is illegal to access a lot of content. If you are a journalist, a student - or somebody interested in global affairs and news - you can ensure private access to government restricted websites using the UAE VPNs in this guide.
Website access: The way the internet works means that users must contend with geo-restrictions as well as censorship. If you want to access foreign websites, TV streams, or services such as online banking - a VPN for UAE is the solution. A VPN can unblock everything.
Download and use blocked Apps: In the UAE the government is involved with the telecom infrastructure. For this reason, it does not want people making free calls. With a VPN you can access restricted VoIP apps such as Skype, Viber and FaceTime - and use them in private too.
Free VPN in Dubai & UAE
If you aren't particularly well off, you may be wondering if you can get away with using a free VPN from in Dubai or Abu Dhabi. It is true that some VPN services do provide a reliable free VPN subscription, which is designed to give users a taste of what the full version can do. However, these free plans are extremely restrictive and will not provide you with enough data to do things like streaming in HD. If you have never used a VPN before, you could take a trusted VPN for a ride by using its free plan (or its money-back guarantee).
However, it is worth noting that only the best premium VPNs have important features such as a killswitch and obfuscated servers. Due to the legal status of unblocking content in the UAE; these features are extremely important. Without a killswitch and obfuscation, for example, it is possible that your ISP could detect the fact that you are using a VPN. This could mean that you end up in trouble with the police (more on this later in the article).
For this reason, we strongly urge users to stick to using a premium VPN service mentioned in this list. Most importantly, it is vital to stay away from dodgy free VPNs like Hola and Betternet (and many others) as these have terrible privacy policies that permit them to retain data about their users that could get you in trouble at a later date
Thus, if you decide to use a free VPN please be sure to only use a trusted service, that does not skimp on privacy features and that you are sure includes features such as a killswitch.
Using Skype and other VoIP apps in UAE
In the UAE, the government controls the local telecoms infrastructure. For this reason, it is vehemently against anybody using online services such as Skype to make free calls. As a result, the government has forced ISPs to block all access to popular VoIP apps.
The good news is that if you get one of the VPNs in this guide, you can easily access VoiP apps and use them from Dubai, Abu Dhabi, or elsewhere in the UAE.
Remember, you will need a VPN to use Skype, Discord, FaceTime and most other VoIP apps.
VOIP features in mobile apps such as Snapchat and WhatsApp's are also blocked in the UAE, so you will need a UAE VPN to use them. By connecting to a VPN iPhone and Android users can unblock these features and more. It's important to note that although iPhone and Android VPN apps look very similar to each other, encryption protocols used may differ. Check the provider websites for more details about this.
While a VPN that is reliable will cost around $48 US, this can actually save you a lot of money by allowing you to make free calls to friends and family - as well as international calls for free.
What websites are blocked in the UAE?
Unblocking restricted content and using illegal VoIP apps could get you in trouble with the police. For this reason, a UAE VPN must have very specific features that you wouldn't necessarily need elsewhere.
Unfortunately for people living in the UAE, many popular websites and services are blocked. Here are just some examples of the kinds of sites and services users may not access:
Pornographic websites
Websites containing LGBTQ material
Anti-Religious websites
Anti-Islamic websites
Gambling websites
Anti-government
All Voice over IP apps
Do I need a Dubai VPN or an Abu Dhabi VPN?
If you are living in the UAE, it doesn't matter where you are - a VPN can help. The state imposes a lot of blocks and a VPN can help you bypass them all. At the end of the day, it can be hard to get on with life if you can't access all the Western services that are available online.
With a VPN it doesn't matter whether you were born in Dubai, or are on vacation in Abu Dhabi; a VPN will let you bypass blocks, access the full Netflix catalog, use your Spotify login, or access illegal content such as pornography while you are in UAE.
Are VPNs illegal in the UAE?
No, Using a VPN in the UAE is legal.
Having a VPN installed on your computer, smartphone, or tablet is not illegal. However, having a VPN could be enough to raise the authorities' suspicions in you and accessing content that has been censored by the TRA could land you a hefty fine and/or prison time.
It is what you do with your VPN as opposed to having a VPN that is potentially illegal. That is why you should always use a VPN with strong encryption, a killswitch, DNS leak protection, and some form of obfuscation. Using a free VPN for the UAE, or a VPN that does not provide these important features is extremely risky.
Please stick to a recommended VPN for UAE above as they have all the features you need to stay secure (and not get into trouble with the authorities).
Must have VPN features for the UAE
Unblocking restricted content and using illegal VoIP (e.g. Skype, Viber) apps could get you in trouble with the police. For this reason, a UAE VPN must have very specific features that you wouldn't necessarily need elsewhere. For a VPN to work in UAE it must have:
Strong OpenVPN encryption: Encryption is the part of the VPN software that conceal what you are doing from the ISP and the government.
Killswitch: A killswitch stops you leaking unencrypted traffic to your ISP should the VPN drop out. This is vital if you don't want to accidentally reveal to your ISP that you are visiting a restricted website.
Stealth mode: Also known as obfuscated servers or obfuscation. This feature disguises your encrypted traffic as regular https. Although encrypted traffic is private, it can be enough to draw suspicion. Obfuscation stops the ISP from even knowing VPN encryption is happening.
DNS leak protection: DNS requests will let your ISP know what you are doing online, even if the VPN is connected, and the encryption is working. In the UAE we strongly recommend disabling IPv6 (please use IPv4 only) as this is much better for your privacy and security and will stop you having WebRTC leaks.
FAQs