Snapchat is a hugely popular chat, messaging, and image-sending app that was launched in 2011. Unfortunately for Snapchat addicts, in many places, the platform is blocked. Schools, colleges, universities, and workplaces often restrict Snapchat to stop students and employees becoming distracted. The good news is that with a VPN service you can get around those restrictions to unblock Snapchat. VPNs let anybody get around local networks, ISP, landlord, or even government restrictions of websites and services. With a VPN, censorship is powerless and subscribers can access Snapchat whenever and wherever they want.
In addition to allowing subscribers to unblock Snapchat (or anything else), VPNs provide encryption for their users. This means that no matter what you do on your smartphone, tablet, or laptop, no one will be able to tell what you are doing. That means that you can use Snapchat on a school or work network securely, as a VPN will unblock Snapchat and make your data private to stop the network administrator from discovering that you're breaking the rules.
Unblocking Snapchat at school or anywhere else is really easy. Simply follow our step-by-step guide and you will be able to access Snapchat again in no time!
Select a VPN service to unblock Snapchat. For Snapchat we strongly recommend ExpressVPN because it has everything you need to get Snapchat working perfectly. However, we have also included four other services that do the job brilliantly, to give you plenty of options.
Subscribe to your chosen VPN on their website.
Download your preferred service's VPN software for the platform you require.
Connect to one of your VPN's international servers.
Use Snapchat as you would anywhere else, thanks to the power of your awesome VPN service.
Unblock other services on restricted WiFi
As you may have guessed VPNs don't only work with SnapChat. With a VPN you can unblock other services on restricted WiFi networks. For example:
Unblock Snapchat at School, Work or Anywhere
VPN Comparison
Why Access Snapchat in School?
Many parents communicate with their children via Snapchat. In fact, children are one of Snapchat's largest client bases. As such, those young people (and their parents) are often frustrated that Snapchat is blocked in school.
It is understandable that schools don't want kids sending Snapchat messages and photos during class. However, some parents find it important to be able to communicate with their children on Snapchat whenever they wish.
For those parents and their children, a VPN service can be used to beat the school's censorship. This enables parents to get messages to their children using Snapchat when they need to, for example, if they are running late to pick them up.
How Does a VPN Help?
A VPN service allows anybody to overcome network restrictions by 'spoofing' their IP address to a remote location. With that done, they no longer appear to be in school and any restrictions that were meant to apply fall away.
In addition, a VPN service encrypts all the data going to and from your phone or tablet. That means that neither a school administrator nor an employer can tell what a VPN user is doing online, giving them the privacy that they deserve as they go about using Snapchat.
Snapchat at Work or School? Be Careful!
Here at ProPrivacy.com we obviously don't want to get anybody in trouble (for example through being expelled or fired). However, we do understand that some people find it vital to use Snapchat where and when they want. For those people, the contents of this guide will explain everything that needs to be done to unblock Snapchat from anywhere.
Remember that while it is possible to unblock Snapchat in school at work or elsewhere, you explicitly do so at your own risk. While a VPN will encrypt your Internet data to stop the network administrator from spying on what you are doing, it certainly can't protect you from your teacher or boss walking up behind you while you are using Snapchat. As such, the decision is very much your own and one that you may want to consider carefully before deciding to unblock Snapchat.
Snapchat isn't Allowed in my Country
Some countries (in the Middle East, for example) don't allow the use of Snapchat. In those countries, however, a VPN will work exactly the same as it does in schools and workplaces. A VPN will completely unblock Snapchat and anything else that is censored in your country. All you need to do is connect to a server in a country that does allow Snapchat.
Why and How is Snapchat Being Blocked?
Schools, colleges, universities, and workplaces have an internal network for both on-site computers and their WiFi. This means that all data coming in and out of the network runs through their servers. In order to stop people accessing content that they deem to be unnecessary, a network admin usually restricts many sites. Most commonly this includes games such as Minecraft and social media hubs such as Facebook, Snapchat, and Twitter (among many other things).
In order to get around that block, it is necessary to use a different server, which is exactly what a VPN lets you do. When connected to a VPN server using encrypted tunneling, you are no longer restricted by the local server that you connect through. VPNs don't restrict websites on their server, so you are free to go ahead and use Snapchat or whichever other services you require.
How to Use a VPN to Unblock Snapchat
Step 1: Subscribe to a VPN
The first thing you need to do is choose from one of our above-recommended VPNs for Snapchat. ExpressVPN is the best option, but all the VPNs above are top of the range and offer a similarly outstanding service. As such, the choice between the top five VPN services for Snapchat is largely down to you. We've done the hard part for you by looking for the services that offer the best performance, service, reliability, security, and value.
Step 2: Download the VPN Software
Now that you have signed up to the VPN you like the sound of the most, you can download the VPN software quickly and easily. Remember that it is available for all the popular platforms, so make sure you download the software for the one you are running (Android or iOS).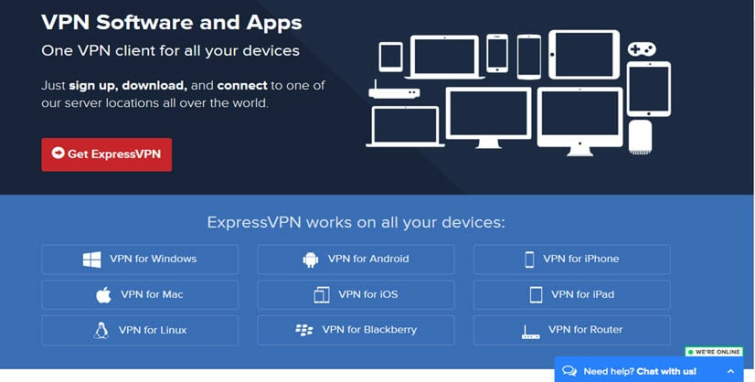 Step 3: Select OpenVPN Encryption
The best thing about a VPN (apart from unblocking Snapchat and other websites) is the privacy and security that it provides for its users. We strongly recommend the very best VPN encryption protocol: OpenVPN. Many VPN protocols aren't truly secure and although they will offer some privacy, your identity could easily be discovered.
OpenVPN is top of the range, military grade encryption. For this reason, it is our recommended VPN protocol. All the VPNs in this guide have been selected because they provide OpenVPN. As such, no matter which one you decided on, you can go ahead and make sure you have it set to OpenVPN in the VPN's menu.
Step 4: Connect to a VPN Server
In order to get around the network restrictions that are stopping you from accessing Snapchat, you need to connect to one of your VPN's servers. The servers further up the list will give you better connection speeds - so select one that seems good and click Connect.
As soon as your VPN tells you that you are connected, you are done. All your Internet data is now encrypted and your IP address appears to be the VPN server that you selected from the server list.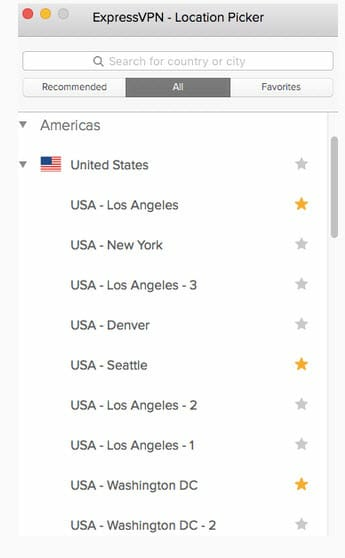 Remember: if you are using a VPN to overcome the fact that Snapchat is blocked in your country, you must connect to a VPN server in the list that is outside of your country. Simply select a server in Europe, the US or anywhere else where Snapchat is not restricted to unblock Snapchat.
Step 5: Use Snapchat
Now that you aren't restricted anymore, you can start using Snapchat. The network administrator will have no idea what you are up to, so the only thing you need to worry about is your headmaster or boss creeping up behind you.
Snapchat - Overview
Over 100 million people enjoy Snapchat daily and is available for iOS and Android devices. You can get it on the Google Playstore for Android or iTunes store for iOS and iPhones.
If you don't know much about it, read this.
Snapchat VPN Considerations
When choosing a VPN for Snapchat, consider the following:
Connection speeds
Encryption and privacy policy
Reliability
Server locations
VPN software
VPN features
Customer support
When making this guide we took into consideration all these points and selected our recommended VPNs accordingly. All the VPN providers in this guide are world class, highly subscribed and well-respected. They have a history of protecting their users' identities and of providing security for their subscribers.
There are over 800 VPNs to choose from and many of those sell data to third parties, provide outdated encryption and have an incredibly poor selection of inadequate VPN servers offering shockingly bad speeds. With so many to choose from, and the majority being so awful, it can be a bit of a nightmare having to select one.
Many people end up wasting their money and time on a useless VPN. Thanks to our recommendations, this doesn't need to be you. Any of the VPNs on the above list is perfect for unblocking Snapchat, simply select one with confidence!
Unblock Snapchat Conclusion
In this guide, we have walked you through every step necessary for you to unblock Snapchat. Now, whether it is blocked by your landlord, government, Internet Service Provider, school, workplace, or government, you can access Snapchat. To unblock Snapchat we recommend ExpressVPN , but any of the VPNs that we have suggested will do the job brilliantly and provide high levels of privacy and security.
Simply follow the steps above and you will be snapping and chatting in no time. Finally, remember that if you have any questions at all, please do drop us a message using the contacts section at the bottom of the article. From everyone here at ProPrivacy.com, happy Snapchatting!
Unblock Snapchat Summary
Unblock streaming services at college or work
Using a VPN can enable you to unblock streaming services at school, college or anywhere content is blocked. For example, when using a VPN Netflix subscribers are able to access the US version of the service, which has thousands more movies and TV shows than any other version of the service.
You will also be able to gain unblock hulu wherever it is restricted and use a VPN for BBC iPlayer to access it from anywhere in the world.