Britain is a surveillance state. Not only does the UK have more CCTV cameras per head than anywhere else on the planet, but it also has the most extreme online spying laws in the West. Using a VPN in The UK can protect your online privacy and also enable you to unblock content that isn't available in the United Kingdom. In this article, we compare the best UK VPN services.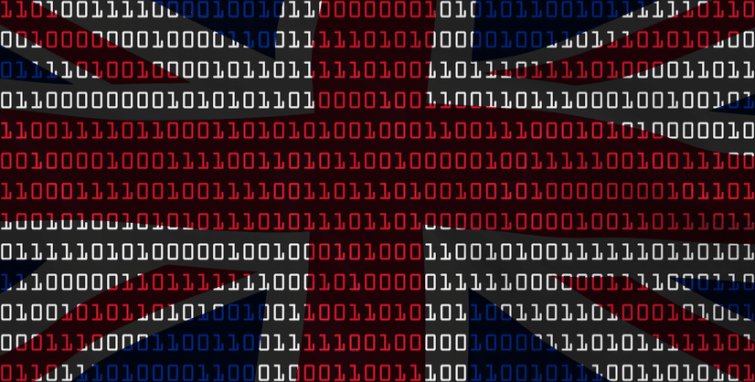 A UK VPN will protect you from government surveillance, hackers and let you unblock geo-restricted content. And just like everywhere else, it will allow you to unblock US Netflix and other restricted content, protect you from hackers, and let you torrent with peace of mind.
What are the best VPNs for the UK?
Check out the list below for our recommended VPNs for the UK. We then with more in-depth look at your options in our detailed summaries.
Best 5 UK VPN services
The summaries below go into more detail about why each service we recommend great for UK VPN users.
CyberGhost's software is easy-to-use while also being very fully featured. It uses very strong encryption, and 5 simultaneous connections is generous. Being based in Romania and keeping no meaningful logs is also a big draw. Like ExpressVPN, some minimal statistics are kept, but with no time stamp or IPs recorded, these present no threat to users' privacy.

CyberGhost's great logging policy, decent local (burst) speeds and fantastic security features are a winning combination. With a 7-day free premium trial plus 30-day no-quibble money back guarantee, there is zero reason not to give it a whirl if you want a VPN for the UK.
Likes
High speed for ultra-fast streaming
More than 800 servers & global coverage
Multiple usage on up to 5 devices
No Logs Policy, guaranteed security and encryption
NordVPN is a great all-round VPN for UK users. Its headquarters are in Panama, which is excellent news for the more GCHQ-phobic out there, as Panama sits well outside The Five Eyes' area of influence. It also keeps no logs at all, uses strong encryption, and accepts payment via bitcoins.

Some may appreciate NordVPN's "double-hop" VPN chaining feature, although I am dubious about its value. NordVPN's 30-day money-back guarantee means that you have plenty of time to test out this privacy-focused VPN for yourself.
Likes
No logs at all
Six simultaneous devices
Servers in 62 countries
30-day money-back guarantee
"Double-hop VPN"
PrivateVPN is an amazing service from Sweden that users praise regularly. It is a superb choice for use in the UK as it is fast, efficient, easy to use, and extremely reliable. PrivateVPN truly is a pleasure to use and has all the important security features you might need.

Encryption is OpenVPN and they keeps zero logs. Amazingly, this fantastic VPN is also super cheap.

Why not try the 30-day money-back guarantee to see why this VPN is proving so popular?
Likes
Loved by consumers
Super fast for streaming
Zero logs
Fully featured for security and privacy
Fantastic customer care
Based in the British Virgin Islands, ExpressVPN is a popular UK VPN provider, thanks in no small part to its excellent customer service. ExpressVPN provides 24/7 support and offers a very generous and a 100% genuine 30-day quibble-free guarantee.

Its Windows, Mac OS X, Android, and iOS software is notable for its ease of use, and ExpressVPN offers a custom firmware for routers. Although not the cheapest VPNs out there, when you consider that a full Smart DNS service is thrown in for free, ExpressVPN works out as great value for money.
Likes
30-day money-back guarantee
No usage logs
Servers in 94 countries
Excellent customer service
P2P: yes
Dislikes
A bit pricey - but worth it!
Hotspot Shield is a super-fast service that is perfect for anybody in the UK that wants to do a lot of gaming or streaming in HD. Although the free version of Hotspot Shield does collect some data from users (and serve ads), this is not true of the premium "elite" service.

Although Hotspot Shield does not implement OpenVPN (our recommended protocol), it does use a custom protocol that relies on relies on the OpenSSL library (the same as used by OpenVPN), an enhanced TCP handshake, and AES-128 data encryption. The result is that Hotspot Shield is a fast, reliable, and secure VPN that is perfect if you're looking for a great all-around UK VPN.
Likes
Fast for gaming and streaming
Easy to use
Software for all platforms
Free version (serves ads)
Premium version keeps no usage logs
Dislikes
Some device data and connection data collected
Why do I need a VPN?
A VPN is a technology that helps you to stay secure and private on the internet. It creates a secure encrypted connection between your device and a VPN server run by a VPN provider. This means that:
Your internet service provider (ISP) cannot see which websites you visit
This is because the VPN server acts as proxy sitting between your ISP and the internet. Beyond which it cannot "see."
Your ISP cannot see any of your data
because a VPN securely encrypts your data.
The UK government doesn't know what you get up to online either
The government knows what you do online because your ISP tells it (as it is required to by law). But if your ISP doesn't know anything, then neither will the government.
You can bypass all forms of censorship
simply by connecting to a VPN server located outside the UK.
Hackers and dodgy WiFi hotspot operators can't snoop on what you do online
Again, because your data is securely encrypted. Although WiFi hackers are always a danger, more insidious are commercial WiFi hosts whose business model is to offer "free" WiFi in exchange monitoring your browsing habits and selling them to advertising partners.
Torrent safely
Not only does a VPN encrypt your data so your ISP can't see what you download, but the VPN server blocks other torrent users (including copyright holders who monitor downloads of their intellectual property) from seeing your real IP address. Please see Best VPN for Torrenting page for more details.
You can access services such as US Netflix, Hulu or HBO
such as the US version of Netflix, Hulu, and HBO GO. Note that you will still require a relevant subscription, and should check out our individual streaming pages to find our which services are not blocked.
If you don't really understand how a VPN works or how it can do all this, please check out What is a VPN? A Beginner's Guide.
Internet service provider blocks
As already noted, the UK censors a huge amount of content. ISPs have been issued a series of court orders, which are mainly aimed at blocking access to "pirate" websites.
In addition to this, as a result of intense pressure from the government, all major UK ISPs by default block a wide range of content that the government deems inappropriate. This has led to accusations of over-blocking on political and moral grounds. The ISPs that implement these default blocks are:
BT Group
EE
Sky Broadband
Talk Talk
Virgin Media
By using a VPN you can bypass any blocks implemented by your ISP.
UK Surveillance
Even before the Investigatory Powers Act 2016 formalized the government's mass surveillance powers into law, the UK's GCHQ intelligence agency spied on just about everything everybody did online.
The UK has just legalized the most extreme surveillance in the history of western democracy. It goes farther than many autocracies. Edward Snowden (@Snowden) November 17, 2016
Under the IPA, UK communications providers (which includes all UK VPN services) must log extensive metadata. This includes:
Your IP address
Your personal details (address, payment details, etc.)
A log of every website you visit with an associated timestamp. Individual web pages you visit within a website are not required to be logged (although in theory non-HTTPS protected pages visited can be).
In reality, the UK government has been paralyzed for the last two years by Brexit. This means enforcement of the IPA has been rather lax, especially when it comes to smaller communications services such as VPNs. But it is the law.
Last year the IPA was declared invalid by the UK's High Court on the grounds that it breaches EU human rights law. The government has been ordered to rewrite it by the start of November 2019, but it has made no move to do so. It almost certainly hopes that thanks to Brexit, it will soon no longer be bound by EU laws. Who needs human rights legislation, anyway?
Quick view
If you live in the UK and don't want to subject to mass government surveillance or censorship then you need to use a VPN. If you only care about watching the full Netflix catalog a VPN can help you there too.