Using a VPN in the UK can protect your online privacy and enable you to unblock content that isn't available in the United Kingdom. VPNs will also give you a UK IP address so you can watch BBC iPlayer abroad as well as other British TV. Read on to find out what the best UK VPN services are.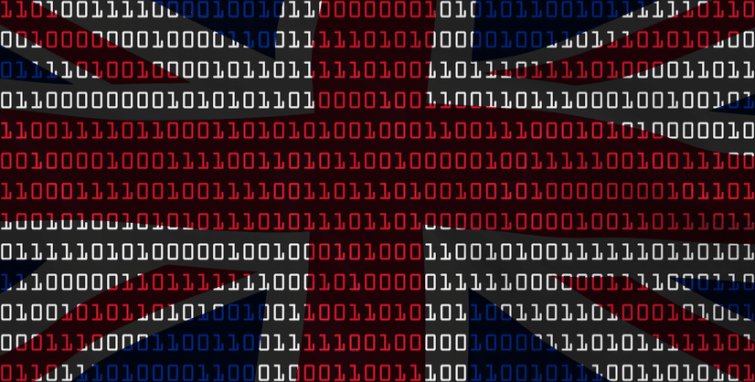 What are the best VPNs for the UK?
See below for a list of the best VPNs for the UK. If you want to know more about each service, we take an in-depth look at each VPN in our detailed summaries below this table.
Best 5 UK VPN services
The summaries below go into more detail about why each service we recommend great for UK VPN users.
Why do I need a VPN?
A VPN is a technology that helps you to stay secure and private on the internet. It creates a secure encrypted connection between your device and a VPN server run by a VPN provider. This means that:
Your internet service provider (ISP) cannot see which websites you visit
This is because the VPN server acts as proxy sitting between your ISP and the internet. Beyond which it cannot "see."
Your ISP cannot see any of your data
because a VPN securely encrypts your data.
The UK government doesn't know what you get up to online either
The government knows what you do online because your ISP tells it (as it is required to by law). But if your ISP doesn't know anything, then neither will the government.
You can bypass all forms of censorship
simply by connecting to a VPN server located outside the UK.
Hackers and dodgy WiFi hotspot operators can't snoop on what you do online
Again, because your data is securely encrypted. Although WiFi hackers are always a danger, more insidious are commercial WiFi hosts whose business model is to offer "free" WiFi in exchange monitoring your browsing habits and selling them to advertising partners.
Torrent safely
Not only does a VPN encrypt your data so your ISP can't see what you download, but the VPN server blocks other torrent users (including copyright holders who monitor downloads of their intellectual property) from seeing your real IP address. Please see Best VPN for Torrenting page for more details.
You can access services such as US Netflix, Hulu or HBO
such as the US version of Netflix, Hulu, and HBO GO. Note that you will still require a relevant subscription, and should check out our individual streaming pages to find our which services are not blocked.

See our Netflix VPN guide for more information about how you can access Netflix content currently restricted in your country.
If you don't really understand how a VPN works or how it can do all this, please check out What is a VPN? A Beginner's Guide.
Internet service provider blocks
As already noted, the UK censors a huge amount of content. ISPs have been issued a series of court orders, which are mainly aimed at blocking access to "pirate" websites.
In addition to this, as a result of intense pressure from the government, all major UK ISPs by default block a wide range of content that the government deems inappropriate. This has led to accusations of over-blocking on political and moral grounds. The ISPs that implement these default blocks are:
BT Group
EE
Sky Broadband
Talk Talk
Virgin Media
By using a VPN you can bypass any blocks implemented by your ISP.
If you're looking to use a VPN on mobile, all the VPNs above offer iOS and Android VPN apps. It is important to note that encryption protocols will differ on the iOS VPN apps, see the provider websites for more details.
UK Surveillance
Even before the Investigatory Powers Act 2016 formalized the government's mass surveillance powers into law, the UK's GCHQ intelligence agency spied on just about everything everybody did online.
The UK has just legalized the most extreme surveillance in the history of western democracy. It goes farther than many autocracies. Edward Snowden (@Snowden) November 17, 2016
Under the IPA, UK communications providers (which includes all UK VPN services) must log extensive metadata. This includes:
Your IP address
Your personal details (address, payment details, etc.)
A log of every website you visit with an associated timestamp. Individual web pages you visit within a website are not required to be logged (although in theory non-HTTPS protected pages visited can be).
In reality, the UK government has been paralyzed for the last two years by Brexit. This means enforcement of the IPA has been rather lax, especially when it comes to smaller communications services such as VPNs. But it is the law.
Last year the IPA was declared invalid by the UK's High Court on the grounds that it breaches EU human rights law. The government has been ordered to rewrite it by the start of November 2019, but it has made no move to do so. It almost certainly hopes that thanks to Brexit, it will soon no longer be bound by EU laws. Who needs human rights legislation, anyway?