A VPN for India is a cheap way to escape ISP and government surveillance. By using a VPN in India, citizens can bypass website blocks imposed by the government. As well as privacy and security, an Indian VPN server gives users' the ability to access local or foreign geo-restricted services. In this article, we take a look at 5 best VPNs for India that are up to the task.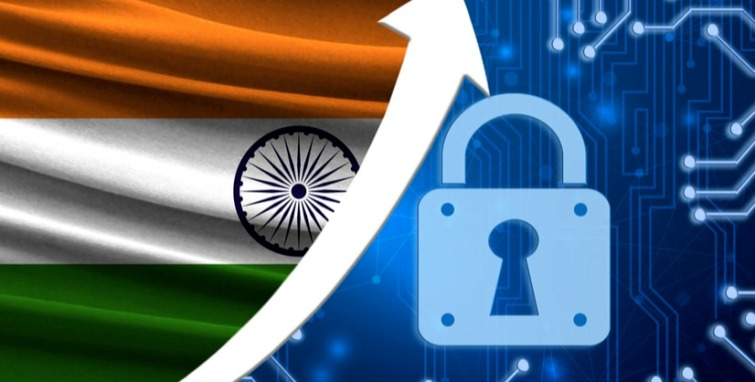 In India, technology and surveillance go hand in hand. India has one of the most invasive biometric databases in the world: the Aadhaar card system. Furthermore, in India, it is common for ISPs and the government to snoop on citizens.
Also, in India, many websites are blocked for religious or political reasons. And, local network administrators such as schools, workplaces, landlords, and public WiFi hotspots can snoop on internet users if they don't use a VPN.
What is the Best VPN for India?
Here's a quick list of our recommended VPNs for India:
For more in-depth information on any of the providers, keep scrolling.
Best 5 VPNs to use in India
Our experts have analyzed the market to find the 5 best VPNs for India. Below you will find our recommendations; please scroll down for in-depth comparisons.
Why do I need a VPN?
A VPN encrypts all your internet traffic. This stops your ISP from tracking your web browsing habits. It also stops the ISP from retaining your web history and metadata on behalf of the government.
A VPN for India also conceals IP address from the websites you visit. This stops those websites from tracking your IP location data. Also, by geo-spoofing your IP address you can pretend to be in a different country - which lets you bypass local censorship.
Here is a list of the most useful things an India VPN does:
Hide what you do online from your ISP.
Stop your ISP performing data retention for the government.
Bypass website censorship and blocks.
Pretend to be in a different country or a different part of India to unblock websites.
Do P2P BitTorrenting privately and securely.
Use public WiFi hotspots without fear of hackers and "evil twin" hotspots.
The Indian government imposes a lot of censorship online. This stops people from accessing many kinds of websites. The government is also strict when it comes to what people are allowed to do online. For more information on the most secure VPNs and no logs VPN services please read our guides. If you are a newcomer to the world of VPNs please click on our VPN essentials for beginners.
What makes a great VPN for India?
There are hundreds of commercial VPNs on the market, so it's difficult shopping for a VPN, particularly if you're a VPN beginner. Some VPNs have few servers, slow servers, outdated encryption (or no encryption at all), and dangerous privacy policies that let those VPNs sell your data. Here is what a VPN needs to have to be great:
VPN server locations
First of all, a VPN for India must have servers in and around India. It must also have servers located all over the world; so that you can pretend to be anywhere and unblock vast amounts of content.
The bigger the choice of locations a VPN provider has, the more places you can pretend to be. This allows you to unblock more restricted content from all over the world.
Connection speeds
Most VPNs are slow and have poor server networks. Those VPNs are no good. To enjoy using a VPN to unblock content, you require a VPN service that can stream without buffering and do other data-intensive tasks like gaming or downloading via BitTorrent.
Our recommendations are all super-fast. However, if you are interested in the fastest VPNs of all please check out our guide. For extra information on torrenting with a VPN please read our best VPN for torrenting sites guide.
Privacy and encryption
Although many people use a VPN to unblock content from all over the world, their primary purpose is to provide digital privacy. Accessing content that is restricted by the Indian government could get you in trouble, which is why it is important to get a VPN that lives up to the promise of strong data privacy.
Privacy should be assured thanks to a watertight policy, and the VPN should have excellent up-to-date encryption algorithms and ciphers. Important VPN features such as a killswitch should also be included on the platforms on which you are likely to do download via P2P. Our recommendations have all proven that they are excellent services in terms of privacy.
What devices does the VPN support?
Most VPNs only support a couple of operating systems, therefore it is important to ensure that the VPN you choose supports the device you want to use it on. All the VPNs in our best VPN for India list offer Windows VPN and Mac VPN clients as well as mobile support with Android VPN and iOS VPN apps. Custom Linux VPN clients are more difficult to find. Only CyberGhost and ExpressVPN offer Linux versions of their app, although they don't have Linux GUI clients.
All the VPN services above also offer multiple simultaneous connections, meaning you can use the VPN on all of your devices with the same subscription.
Can I get a free VPN for India?
The vast majority of free services make money from people's data. They use data to serve ads or sell data to marketing firms to create a revenue stream. This is the opposite of what a VPN should do (a VPN is meant to give you data privacy not sell your web browsing data and habits to third parties). If you want to use a free VPN in India we strongly urge you to stick to reliable and trustworthy, free VPN services.
Please be aware that free services (that can be trusted) are restricted in order to encourage people to pay for the full premium account.
Proxy services or VPNs?
Proxy websites and browser extensions can be used to overcome website restrictions and censorship in India. Unfortunately, many popular services are using proxy blocking methods nowadays, meaning that fewer and fewer proxies are effective.
Another great option for unblocking content is by using Smart DNS. Many popular VPN services such as NordVPN, now throw in a smart DNS service for free, which means that you get both a VPN and Smart DNS as part of your subscription.
No matter whether you use Smart DNS or a proxy extension, it is worth noting that neither of them is as secure as a VPN. This is because a VPN provides strong encryption inside a VPN tunnel, to stop your ISP tracking your browsing habits. To unblock and get data privacy: A VPN is always a much more robust option.
Image Credit: kb-photodesign/Shutterstock.com