If you're out and about in your hometown, or abroad, it's highly likely that you'll have access to public WiFi networks to get online. However, public networks often come with risks to your data and privacy. In this article, we'll show you the best VPNs to use on public WiFi hotspots.
What are the best VPNs for WiFi hotspots?
Here's a sneak peak at the best VPNs for WiFi, if you're in a rush. However, if you would like more information, check out our in-depth analysis.
These days, public WiFi is widespread, providing internet access all over the place. But, for all its convenience, that extra connectivity does come with some risks. A lot of public WiFi networks lack basic security measures, and so they are a target for hackers who are looking to steal your personal data.
Besides this, sometimes public WiFi owners block websites on their network to preserve bandwidth, stopping users from accessing services like streaming sites.
Fortunately, using a VPN on public WiFi networks can protect your data and enable you to unblock any restricted content.
VPNs provide encryption and allow anybody to join a hotel, coffee shop, or any other public network without the risk of being hacked. With a VPN service's encryption, subscribers can safely use online banking, email, or other services without concerns overexploits like KRACK. They can even do shopping online because their data is safely encrypted, and it is impossible for cybercriminals to steal their data if they accidentally stumble on a HTTP website.
There are hundreds of VPNs on the market and knowing which one to choose can be daunting. It is for that reason that we have put together a list of the best VPNs for public WiFi hotspots in 2022.
The best VPN for public WiFi | In-depth analysis
ExpressVPN is the best VPN for public WiFi hotspots overall. It provides strong privacy and security through excellent features and well implemented encryption, as well as excellent speeds.
Pricing

12 months + 3 months FREE + Backblaze backup: $6.67/mth

49% OFF

6 months: $9.99/mth
1 month: $12.95/mth

Available on

Windows
macOS
iOS
Android
Linux

Unblocks

Netflix
iPlayer
Amazon Prime
Hulu
ExpressVPN is the best VPN for public WiFi for a number of reasons. Firstly, it provides OpenVPN encryption implemented to a very high standard. That means it will stop anybody from hacking you while you're connected to public WiFi. In addition, it has DNS leak protection and a kill switch (which guarantees that the VPN doesn't leave you exposed to cybercriminals on the public network if it drops out for a moment).

ExpressVPN has servers in 94 countries and those servers are all lightning-fast. That means you will be able to stream in HD if you want. It also means you will be able to unblock content from around the world, or access geo-restricted accounts when you are overseas traveling. It can be downloaded for all popular platforms and can be used on three simultaneous devices. In addition, ExpressVPN keeps no usage logs, which means that even at home the VPN will keep your data safe from the prying eyes of ISPs and the government.

Finally, customer care is 24/7, incredibly helpful and will support you quickly and easily with any problems you might have. The provider also offers a 30-day money-back guarantee for you to make sure the VPN works well for you.

NordVPN is the best all-round VPN for public Wi-Fi hotspots. It boasts superb OpenVPN encryption, and even obfuscated servers, as well as access to streaming sites and sleek apps. Also offers a 30-day money-back guarantee.
Pricing

NordVPN Special Deal - 24 months: $3.29/mth

73% OFF

24 months: $3.99/mth

67% OFF

12 months: $4.99/mth

59% OFF

1 month: $11.99/mth

Available on

Windows
macOS
iOS
Android
Linux

Unblocks

Netflix
iPlayer
Amazon Prime
Hulu
Nobody wants hackers or nosey ISPs tracking the things they do online – especially when they're relying on public Wi-Fi hotspots. Fortunately, NordVPN puts a stop to this with well-implemented OpenVPN encryption and a variety of privacy features. Users can check out an automatic kill-switch that'll prevent their original IP leaking in the event of a VPN dropout, and a huge network of servers dotted across 60 countries, so no site, streaming service, or gaming lobby is beyond reach. I particularly like that NordVPN has a selection of servers optimized for P2P activity, as well as obfuscated servers.

Plus, NordVPN's apps are incredibly easy to use and are compatible with just about every platform you can imagine. It's easy to select a server using its sleek UI, and mobile users should take advantage of the handy "Quick Connect" feature that'll automatically match them with a speedy, secure server in the blink of an eye – making it even easier to avoid cybercriminals taking advantage of weak hotspot connections! You can try NordVPN for yourself thanks to its 30-day money-back guarantee, and put all of its features to the test in your own time.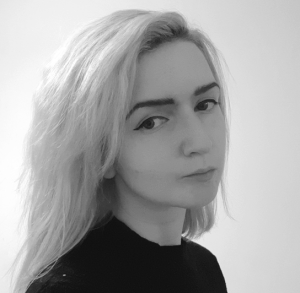 Tested by River Hart

SurfShark is a great value VPN to use on public WiFi. This robust VPN combines great security with blazing speeds in an affordable package.
Pricing

24 months + 2 months FREE: $2.3/mth

83% OFF

12 months: $3.99/mth

70% OFF

1 month: $12.95/mth

Available on

Windows
macOS
iOS
Android
Linux

Unblocks

Netflix
iPlayer
Amazon Prime
Hulu
Surfshark is a VPN based in the British Virgin Islands that is extremely well liked by subscribers. The VPN allows an unlimited number of subscribers to use the VPN with a single subscription, which means you can install it on all your devices and use it on the go. This makes it the perfect VPN for families who need to use the VPN both at home and while out of the house.

With Surfshark you get access to servers in over 60 countries around the world, and those servers are fast for streaming. And, unlike many VPNs, this service will unblock sought after services such as Netflix US, BBC iPlayer, and Amazon Prime. To ensure that your data is secure, this VPN provides industry-standard OpenVPN encryption, and it has all the best VPN security features such as a kill-switch and obfuscated servers. That means you can unblock content while also concealing the fact that a VPN is in use. Finally, you can test this VPN thanks to its 30-day money-back guarantee.

Ivacy VPN is the cheapest VPN for WiFi hotspots on our list. For just $1.50 you get a solid VPN service, loaded with privacy features and fast enough for streaming.
Pricing

60 months: $1.33/mth

86% OFF

12 months: $3.5/mth

64% OFF

1 month: $9.95/mth

Available on

Windows
macOS
iOS
Android
Linux

Unblocks

Netflix
iPlayer
Amazon Prime
Hulu
Ivacy VPN is an excellent service that is well suited to protecting your data on public WiFi. The VPN is based in Singapore, a location that is out of reach of invasive jurisdictions such as the US and the UK. In addition, Ivacy provides watertight privacy policies and security features for protecting your data.

Thanks to strong OpenVPN encryption, this VPN will protect your data from hackers while on public WiFi and it will stop ISPs and local network administrators from tracking what you do online. Ivacy permits its subscribers to install the VPN on up to 5 devices - meaning that you can protect all your individual tablets, phones, and laptops on public WiFi. And, because it is great value for money, you can test this VPN without breaking the bank. Test it now using its 30-day money-back guarantee.

PrivateVPN is a fast and cheap VPN for public WiFi. It can navigate even the toughest content blocks and keeps your privacy secure with a zero logs policy.
Pricing

12 months + 12 months FREE: $2.49/mth

79% OFF

3 months: $6/mth

50% OFF

1 month: $9.99/mth

17% OFF

Available on

Windows
macOS
iOS
Android
Linux

Unblocks

Netflix
iPlayer
Amazon Prime
Hulu
PrivateVPN is a service based in Sweden that is a favorite among consumers worldwide. The VPN is incredibly good value for money considering the level of service it provides. In terms of privacy it has a zero logs policy, which ensures that they never have any information about what you do online. The apps are available for all platforms and they implement military grade penVPN encryption to ensure that your ISP and the government can never snoop on your web history.

PrivateVPN is low cost, but it does not scrimp on features. The VPN has a killswitch, DNS leak protection, and stealth for concealing VPN use and bypassing firewalls. Plus this VPN can unblock more Netflix catalogs than another service (as well as iPlayer, and any other streaming service you might want. With PrivateVPN you never have to worry about hackers on public WiFi, and your privacy is assured from the WiFi hotspot provider too. Test this amazing VPN thanks to its 30-day money back guarantee.
Tips on staying secure on WiFi
If you want some tips on how to stay secure on public WiFi or at home check out our ultimate WiFi privacy guide.
Which is the fastest VPN for public WiFi?
Depending on what you want to do when contected to a public WiFi hotspot, speed may be important to you. For example, if you want to stream, then you will require a fast VPN to avoid any frustrating buffering. To help you understand what sort of speeds you can expect from our VPN recommendations, we run daily speed tests on them and display the results in the table below.
Unblock content on WiFi hotspots
Some WiFi hotspots restrict the websites that you are able to visit. For example, streaming services use up a lot of bandwidth and so these websites are restricted in order to keep costs down. With a VPN you can unblock websites on WiFi hotspots, so you can access your favorite sites from work, school, a café, airports, etc.
Why do I need a VPN for WiFi?
When you use public WiFi, the WiFi provider can track all the websites that you visit. Those WiFi hotpots often create profiles of their customers, meaning that if you have rented a room in a hotel and use the public WiFi, they will know every single website you visit.
If you want to ensure that you have privacy while accessing the internet, you need to use a VPN. A VPN encrypts all your data so that the WiFi hotspot cannot track your habits and sell your data to its partners and affiliates.
To find out more, check out our beginners guide to VPNs and our ultimate guide to online privacy.
Staying secure on Public WiFi Networks
Using a VPN to stay secure on public WiFi hotspots is the best way to stop hackers and WiFi network providers from snooping on you and potentially stealing your data. However, there are also some general precautions you can take for staying secure on WiFi networks:
Set Network Sharing Options to Off
The very first thing you can do is revoke your PC's network sharing privileges. To do this in Windows, go to your Control Panel and navigate to:
Network and Internet > Network and Sharing Center > Change Advanced Sharing Settings.
Now turn off file and printer sharing and turn off network discovery and public folder sharing.
On a Mac go to:
System Preferences > Sharing and un-tick all the boxes.
In addition, turn off network discovery. This will stop your PC from too easily being penetrated on a public network (if you have those settings on you are literally inviting other users to go through your laptop).
Turn on Your Firewall
The next thing to do if you are regularly using public WiFi networks is to turn on your firewall (if it isn't already on). It will stop people from poking around on your computer on any local network. This is important for usage at home as well as on public WiFi if you live in shared accommodation (for example).
On a Windows system go to:
Control Panel > System and Security > Windows Firewall.
On a Mac go to:
System Preferences > Security & Privacy > Firewall.
You can also custom set particular programs to be allowed through the firewall in Advanced. Remember: a firewall won't protect you from everything, but it is a helpful start.
Use HTTPS Websites and SSL Whenever Possible
If you are using websites on public WiFi (in a coffee shop, for example) then you must use HTTPS to be safe. Most websites these days do automatically load as HTTPS. You are advised, however, to keep your eyes on your navigation bar to ensure you are visiting HTTPS sites. Also, look for the little padlock on the left-hand side. If for any reason the padlock isn't closed, leave the website at once and leave what you were doing until you are on a more secure network. If you use a software email client (like Apple Mail or Outlook), you should also set it to SSL - do this in Advanced Settings.
Using a VPN on public WiFi hotspots
Now that you have done the basics to keep yourself safe, let's look at why it is important to use a VPN.
Sadly, even if you have taken the steps above, using public WiFi can still leave you open to attacks. Hackers know all the tricks and if you are on a public WiFi network a number of things can put you at risk.
Some sites and programs simply don't have SSL encryption, and you may want to use HTTP sites that don't have an HTTPS option (do check, because sometimes they have an HTTPS option - even though the HTTP loads up by default). In those cases you will want to use a VPN to encrypt your traffic.
Hacking Methods
Below we take a closer look at some of the more common methods used by hackers to access your personal data or scam you on WiFi hotspots.
Cloning WiFi networks
Some hackers go to coffee shops, hotels or airports and set up a clone network that appears to be the real WiFi. If you connect to their fake network, the hacker will potentially be able to steal your data. Often, the real WiFi may need a password or require you to give some details (like an email address or phone number to receive an SMS). A clone will usually let you on without verification. With a quality VPN's strong encryption you are even safe to log on to a hacker's cloned network - because your data is encrypted, the hacker can't 'sniff' your traffic; if you accidentally visit an HTTP site.
POP3 snooping
POP3 snooping allows hackers to access users' email details when they sync to POP3 servers.
Fake fees
Some hackers may attempt to make people pay for their publicly available WiFi network - stealing their card details in the process.
Physical exploits
Physical exploits can allow hackers to attack outdated routers using the KRACK vulnerability. Again this could potentially allow the hacker to intercept and steal your data.
Encryption Protocols
As you can see, there are a lot of reasons to get a VPN for WiFi hotspots. Sadly, however, not every VPN will do. There are nearing a thousand different VPN providers nowadays, and the vast majority provide outdated or poorly implemented encryption protocols.
The PPTP protocol, for example, must be avoided as it is vulnerable to man-in-the-middle attacks. That is why all the VPNs we have recommended provide strong OpenVPN encryption at high implementation levels, to keep you fully secured on both public and private WiFi.
If possible, we advise 256-bit or higher encryption but in fairness that is very, very strong encryption and even 128-bit OpenVPN will protect you from eavesdroppers.
If you would like to know more check out our ultimate guide to VPN encryption, to help pick the right protocol for you.
Use a VPN to access more content
A VPN will allow you to unblock geo-restricted content from around the world. Have you ever experienced a 'not available in the country where you reside' notification? With a VPN, you can simply 'spoof' your location to one overseas and unblock that content.
To learn more about unblocking content, check out our best VPNs for Netflix or best VPNs for iPlayer guides.
In addition, a VPN will protect you against governments' overreaching data retention laws. VPNs encrypt all user-created web traffic, which means that ISPs cannot retain web browsing histories on behalf of the government. This is a hugely important factor, and with the Edward Snowden revelations proving that governments secretly snoop on citizens' internet traffic, using a VPN in 2022 is advisable all the time - not just on public WiFi networks.
Best VPN for WiFi Hotspots: Conclusion
With WiFi hotspot administrators snooping on your traffic, creating databases using your information and potentially selling it on, it's easy to see why public WiFi can be a huge privacy concern. Thankfully, VPNs protect you from all prying eyes.
The VPNs we have recommended come out on top because they provide excellent OpenVPN encryption, have fast servers located all over the world, and are dedicated to anonymity.
These VPNs are ideal for doing everything you would normally do without prying eyes. We are confident there is a VPN for public WiFi networks in this article for everyone, no matter what your circumstances might be.
Now that we have covered everything you need to know about using a VPN to stay safe on public WiFi, let's review our top VPN picks.