PlayerUnknown's Battlegrounds (PUBG) is a hugely popular online multiplayer battle royale game. It is available for multiple platforms, but is most accessible on Android and iOS, where its free-to-play model allows anyone to start competing for kills.
Unfortunately, PUBG is sometimes blocked by workplaces and schools, and is also blocked in countries like China and Iraq. The good news is that you can bypass those restrictions to play PUBG anywhere with a VPN.
In this guide, we will explain how to unblock PUBG. We will show you what a VPN can do, and we will explain why you need a specific VPN provider to get the very best PUBG experience.
The best VPNs for PUBG?
A VPN that is suitable for playing PUBG must provide lightning fast connections, or you will end up suffering from lag. Below you can take a quick look at the best PUBG VPNs. If you want more details, you can click on our VPN reviews at the end of each provider.
Why these VPNs for PUBG?
There are hundreds of consumer-facing VPNs on the market, and the vast majority of those are outdated services that provide slow speeds. If a VPN has poor apps and slow servers, it will be impossible for you to enjoy playing PUBG. Our experts have carefully compared the market to find PUBG VPNs that have the following necessary features:
Tier 1 servers that provide fast enough speeds for playing PUBG or streaming in HD.
Apps for all platforms that have strong privacy features.
A kill-switch to stop you leaking data to your ISP if the VPN drops out.
Obfuscation for concealing VPN use from your ISP (important in countries where PUBG is banned).
A no-logs policy to ensure the VPN never has details about what you did online.
Strong OpenVPN encryption to stop your ISP, employer, or school from knowing you played PUBG.
How to unblock PUBG with a VPN
Using a VPN to play PUBG is easy whether you are in China, at work, in school, or on a public WiFi hotspot where it is blocked to avoid congestion. Simply follow the steps below to get your PUBG VPN working:
Choose a PUBG VPN from this guide. We recommend ExpressVPN because it has fast servers and strong privacy features for unblocking PUBG in countries where it is blocked.
Click through to the VPN's website and subscribe.
Download the VPN software onto the device you play PUBG on.
Connect to a VPN server in a country where PUBG is allowed. If you live in a country where PUBG is available, but need to unblock the service on a local network, simply connect to a VPN server that is close to you to gain optimal connection speeds.
As soon as the VPN connects, you are ready to launch the game and start playing PUBG.
Can a VPN protect against DDoS attacks?
When gamers play PUBG, they may sometimes be knocked out of an ongoing game by a malevolent player seeking an easy win. By using a DDoS attack to flood a victim's IP address with unwanted requests, it is possible to completely knock the player out of a game. This makes it easier for that player to eventually win by reducing the number of competitors in the round.
This kind of attack can be extremely annoying, particularly for PUBG players who are streaming on YouTube or Twitch for a living. With a VPN, you can protect your PUBG games - and online earnings - by concealing your real IP address.
If a troll does attempt to kick you out of a multiplayer game with a DDoS attack, the VPN server will take the brunt of the attack, leaving you free to compete. Check out our what is DDoS article for more information about this topic.
What is a VPN for PUBG?
A VPN is an online service that uses software to provide both privacy and online freedom. A VPN works by allowing you to connect to a VPN server via software you install on your device. When the connection to the VPN server is established, you appear to be in that location and can access the internet as if you were actually there.
The VPN also encrypts your data between your device and the VPN server so that when it passes over the local network and through the ISPs servers, it is impossible for those services to track you. Because of this encrypted 'tunnel', you can play PUBG without anybody finding out. And if the VPN offers "split tunneling," as all our suggested ones do, you can even ease bandwidth concerns by picking and choosing what routes through the VPN.
What can a PUBG VPN do?
A Virtual Private Network is an online service that permits you to pretend to be in a different place. By pretending to be in a different country, you can access geo restricted services that are usually blocked in your area. Some people use a VPN to watch more Netflix, others to unblock restricted video games like PUBG.
With a VPN for PUBG, people living in Iraq and China can bypass local restrictions to play PUBG. PUBG players also use a VPN to bypass the local network restrictions imposed by their WiFi administrator. The result is that they can access PUBG servers at work, in school, and on public WiFi where it is blocked to avoid congestion for other users.
Can a VPN speed up my PUBG connection?
Generally speaking, the answer to this question is no. Most of the time, a VPN will slightly slow down your internet by providing encryption. However, if your Internet Service Provider is known to throttle customers who take up too much bandwidth, a VPN can be used to improve your connection speeds.
By connecting to PUBG's servers via a VPN, you make it impossible for your ISP to detect that you are playing the game, and, as a result, throttling is much less likely to occur. If you believe your broadband provider or mobile carrier is throttling your internet, it is definitely worth connecting to a VPN to see if it improves your gaming experience.
Can I play PUBG with a free VPN?
There are some free VPNs on the market that you can use to unblock PUBG. Our recommended services provide strong levels of privacy and the unblocking capabilities you need to play PUBG in any location where it is blocked. However, reliable free VPNs implement download restrictions and bandwidth limitations that will make it tricky to enjoy PUBG.
The difference between a free VPN plan (designed to give you a taste of what the VPN can do) and a paid premium subscription is pretty vast. For this reason, anybody wanting to play PUBG is advised to pay for a VPN subscription. Using a free VPN will give you a false negative impression of what a VPN for PUBG can do.
That isn't to say you can't try using a free VPN - you can if you want to. The free VPNs we recommend in the link above are trustworthy services that have strong privacy policies and reliable encryption.
In addition, we urge you to stay away from non-recommended free VPNs. Studies have revealed the vast majority of free VPNs are insecurely developed with poor encryption (or no encryption at all) and with dangerous privacy policies that allow them to collect user data and sell it on. These kinds of cowboy free VPNs are a risk to your digital health, and for this reason they must be avoided.
Where is PUBG Blocked?
PUBG has been blocked in India, Nepal, China, and Iraq at various times since its release. The good news is that those restrictions have now been lifted in India and Nepal. If you live somewhere that blocks PUBG, you will require a VPN to bypass ISP-implemented PUBG blocks.
Why is PUBG banned in China?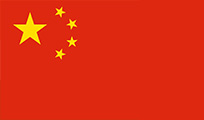 PUBG is blocked in China because its developer failed to come to a deal with the Chinese government to monetize the service in the country. This is seen as a huge blow to both the company and consumers, with claims that the game was being played by as many as 70 million people in China.
The good news is that with a VPN you can pretend to be outside of China to play PUBG. However, it may still be tricky to pay for in-game extras. Meaning that you will have to enjoy playing PUBG for free with limited access to extras such as clothing and cool avatars. Alternatively, you could get a virtual card to pay for in-game purchases.
Why is PUBG banned in Iraq?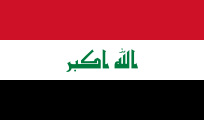 The Iraqi government decided to ban PUBG in 2019 after it was decided the game was harmful to society. The ban also restricts access to Fortnite and Blue Whale games. The Iraqi government claims that the banned games have a negative psychological and social effect on citizens, particularly young people.
Why is PUBG banned in India?
As of the 30th October 2023, PUBG removed access to the game for players on Indian servers – 2 months after India outright banned the game and over 100 other apps linked to China with section 69A of the Information Technology Act. This comes on the back of growing tensions between the two nations and claims to be in the interest of India's sovereignty and integrity. Since it was banned, a new version of PUBG was released called Battlegrounds Mobile. Check out Hannah's is Battlegrounds Mobile secure article for more information about this.
Conclusion
If you want to play PUBG without getting hacked or blocked by government censorship, then a VPN is the best way forward. Plus, it can even help you bypass ISP bandwidth throttling! Take advantage of our recommended providers's money-back guarantees and test each service without risking your cash. Winner winner, chicken dinner!