Using a Virtual Private Network (VPN) for PC gaming has, for a long time, been considered a good way to tank your ping and overall in-game experience. But the truth is that using the right VPN will not only help you stay safe online, but can even improve your in-game ping.
In this guide we will explain why you should use a VPN, and which ones to consider for gaming on Windows, Mac, and Linux.
The best VPNs for PC gaming
Check out our top five VPN recommendations for PC gaming below. For a more in-depth look at each provider, check out our detailed VPN reviews.
ExpressVPN is one of the fastest VPNs around, making it perfect for PC gaming.
Pricing

12 months + 3 months FREE + Backblaze backup: $6.67/mth

49% OFF

6 months: $9.99/mth
1 month: $12.95/mth

Available on

Windows
macOS
iOS
Android
Linux

Unblocks

Netflix
iPlayer
Amazon Prime
Hulu
ExpressVPN Demo
ExpressVPN is one of the best PC gaming VPNs, with over 160 locations across 94 countries and strong DDoS protection.

Encryption comes thanks to the OpenVPN protocol, allowing users to choose between TCP and UDP connections. UDP is preferred when gaming, but both should do the job just fine. And when you finish, you can continue using ExpressVPN to unblock Netflix US, Hulu, BBC iPlayer, and almost any other streaming platform you're interested in.

Although ExpressVPN is a little on the pricier side of things, its robust feature set and 24/7 customer support reflect the premium service you would be paying for. You can also try it for yourself using its no-questions-asked 30-day money-back guarantee.

NordVPN is the best mid-range gaming VPN. Subscriptions are modestly priced, servers are consistently speedy, and users get a 30-day money-back guarantee.
Pricing

NordVPN Special Deal - 24 months: $3.29/mth

73% OFF

24 months: $3.99/mth

67% OFF

12 months: $4.99/mth

59% OFF

1 month: $11.99/mth

Available on

Windows
macOS
iOS
Android
Linux

Unblocks

Netflix
iPlayer
Amazon Prime
Hulu
NordVPN is a big name in the VPN industry, with consistently impressive security features and server speeds, making it a great all-rounder! Gamers can take their pick of thousands of servers dotted across 60 countries, and unblock geo-restricted lobbies, marketplaces, and message boards. In addition, NordVPN effortlessly unblocks the likes of Netflix and BBC iPlayer, so if you need something to watch whilst you grind out levels or practice your parrying, you're in luck.

Sturdy OpenVPN encryption prevents your nosey ISP, government, or would-be hackers from monitoring your browsing sessions, and I like that NordVPN has developed its very own protocol, too. NordLynx is based off the super-speedy WireGuard alternative – so if you're really looking to maximize your speeds and reduce ping, then you might want to check it out! Fortunately, it's incredibly easy to do so. All of NordVPN's apps are a breeze to use, in fact, and even VPN beginners will have no trouble tweaking the settings to their liking thanks to clean, clutter-free apps for all platforms.

A stellar team of customer service experts is available 24/7, via live chat and email, and you can take NordVPN for a test run without risking your cash thanks to a 30-day money-back guarantee.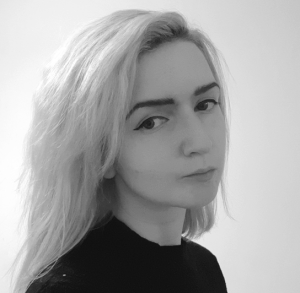 Tested by River Hart

Surfshark can cover every single device you own, including your gaming PC.
Pricing

24 months + 2 months FREE: $2.3/mth

83% OFF

12 months: $3.99/mth

70% OFF

1 month: $12.95/mth

Available on

Windows
macOS
iOS
Android
Linux

Unblocks

Netflix
iPlayer
Amazon Prime
Hulu
Surfshark Demo
Based in the British Virgin Islands, Surfshark is a fan-favorite VPN provider with a strong no-logs policy that protects user privacy. Since Surfshark imposes no limits whatsoever on how many devices you can connect at once, users can not only protect their gaming PC, but literally each and every other device in their household, all at the same time! Of course, it's a policy that Surfshark hopes won't be abused, but it's great for larger families that want to protect all their devices.

Surfshark has servers in 63 different countries, with many capable of reliably unblocking sought after services like Netflix US (and 14 additional Netflix libraries worldwide), BBC iPlayer, Amazon Prime, and many more thanks to obfuscation technology. Torrenting is also permitted on certain servers, with a kill-switch to protect your traffic if the VPN cuts out for any reason. Needless to say, this is all wrapped up in a price that boasts great value for money. But instead of taking our word for it, why don't you try before you buy with Surfshark's 30-day money-back guarantee?

Private Internet Access is one of very few providers that has proven its no-logs claim in court.
Pricing

26 months + 2 months FREE: $2.19/mth

82% OFF

12 months: $3.33/mth

72% OFF

1 month: $11.95/mth

Available on

Windows
macOS
iOS
Android
Linux

Unblocks

Netflix
iPlayer
Amazon Prime
Hulu
PIA Demo
Despite being based in the United States, a place known for its troublesome stance on privacy, Private Internet Access has successfully proven its no-logs claim in court – something no other provider on this list can boast. No logging means your traffic cannot be traced back to you, regardless of whether you are gaming on your PC, unblocking Netflix US or BBC iPlayer, torrenting, or doing something else entirely.

Private Internet Access can be used on up to 10 devices at once, each protected with OpenVPN encryption. Customer service is a little lacking compared to other providers on this list, with live chat only available during US business hours. You can also contact support via an email contact form, and the representatives answering your queries are quite reliable and knowledgeable. If you aren't happy with the service for any reason, you can get a refund at any time within the first 30 days after purchase.

CyberGhost offers up to a 45-day money-back guarantee, the longest on this list.
Pricing

24 months + 2 months FREE: $3.25/mth

75% OFF

6 months: $6.39/mth

50% OFF

1 month: $12.99/mth

Available on

Windows
macOS
iOS
Android
Linux

Unblocks

Netflix
iPlayer
Amazon Prime
Hulu
CyberGhost Demo
CyberGhost VPN takes a simplified approach to VPNs, making sure its app is easy to use while keeping your PC (or other devices) secure. Up to 7 people can use a single subscription at the same time. And the service has no trouble unblocking Netflix, Hulu, and Disney+. Unfortunately, CyberGhost tends to struggle with BBC iPlayer at times, meaning it's worth checking with the provider before committing if BBC is a platform you want to unblock.

With 112 locations in over 90 countries, there are plenty of places you can game in. And if you run into any trouble, the customer support team is available via live chat 24/7. CyberGhost offers a 14-day money-back guarantee if you opt for the 1-month plan, but subscribing for anything more than that will grant you a generous 45-day money-back guarantee.
Why do I need a VPN for gaming on a PC?
Using a gaming VPN has a variety of benefits. Most importantly, it gives you privacy online and encrypts web traffic traveling to and from your device. This can stop your Internet Service Provider (ISP), local network admin, governments, websites, and third parties from tracking what you do and identifying you online.
On top of this, a VPN can also protect you from hackers and other potentially malicious gamers that you may come across in-game. For example, hiding your IP address can prevent someone from hitting you with a Denial of Service (DoS) attack, where the attacker spams your IP address with fake requests in a direct, malicious attempt to cause lag or disconnect you from the game.
A VPN also allows you to bypass censorship and regional content restrictions, meaning that you can access games that aren't available in your region, and even find deals on games to get them cheaper by browsing prices from around the world!
For example, some games may be on sale or be available at a lower price in a different country; by setting your VPN's region to that country and revisiting the store, you will be recognized as a customer from that locale, and the offer will be available to you. Geo-spoofing can be a handy way to save money on your favorite games.
Check out our guide on why you should use a VPN for gaming to find out more information.
Please note
You may have to log out of your account, create a new one, and purchase the game as a gift for this to work. Some retailers have also blacklisted known VPN IP addresses because of this. This is why it's a good idea to try a couple of different VPN servers in case this trick doesn't work for you straight away.
Occasionally, we have known VPNs to reduce ISP bandwidth throttling and provide superior routing when gaming, resulting in a decreased ping. Indeed, with online gaming, when every millisecond counts, using a VPN to bypass throttling from your ISP can make all the difference. However, this doesn't mean that using a VPN will give you a faster internet connection. VPNs have to route your data through a server to encrypt and decrypt traffic, meaning that this security comes at the cost of a small amount of download and upload speed. During normal online activities, you will probably hardly even notice a difference in your speeds.
Along with unblocking games and accessing lower prices, using a VPN with Netflix will allow you to access more TV shows and movies, let you watch BBC iPlayer outside the UK, unblock hulu, and more. Using the same regional settings can unblock content that would otherwise be unavailable to you when you access these platforms.
Can I get a free VPN for PC gaming
You can get free VPN services, but they are not recommended for PC gaming. This is because they are often far too slow, or have data caps imposed (and in some cases, both). It's completely understandable that you might not want to incur the extra cost of a VPN, but if you want to game online, the only choice is a paid VPN.
For example, hide.me offers connection speeds of up to 80Mbps, but is still capped at 10GB of data per month. The speed is good, but the data cap (despite being larger than many of its competitors) will cause problems down the line. Overall, we recommend avoiding free VPN services for online PC gaming, and any VPNs with slow data speeds.
Conclusion
When choosing a VPN or gaming, it's important to consider which servers are available, and how fast the VPN is. Using a fast, local VPN server will give you a better overall experience than using a slow VPN server halfway across the world. If you want to increase your security and privacy online, while getting the most out of gaming (and buying games), then a VPN is the way forward. Here's a quick reminder of our top picks for gaming VPNs: