Are you blocked out of World of Warcraft (WoW) because of where you live? Maybe you aren't blocked, but your connection lags or your server goes down frequently. If so, a WoW VPN could be the solution to your problem.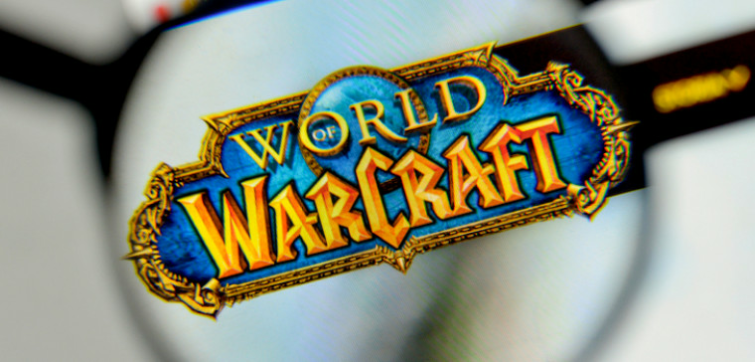 A VPN can let you log in as if you are somewhere that isn't blocked, or connect to a more reliable server. In some rare cases, a VPN can even reduce the lag in your connection by routing your connection better than your ISP does.
We've tested VPNs from over 150 companies in the last five years. And we've scoured the market looking for the services with the best features for WoW players. The result is this list of the 5 best VPNs for World of Warcraft.
Need more information? Check out our in-depth list below for more details on all the VPNs featured on this page.
List of the Best VPNs for World of Warcraft
Why Do I need a WoW VPN?
There are several reasons you might need a WoW VPN. People in some countries or regions (some Asian countries, Iran, and the Crimea being examples) are blocked from connecting to WoW servers (in World of Warcraft, servers are called realms). By using a VPN, you can make it look like you are connecting from a location that isn't blocked.
Sometimes you can run into problems even if your part of the world isn't blocked. For example, you could find yourself in a hotel or other location that keeps programs from using certain communication ports for security purposes. If World of Warcraft needs those ports, you might as well be in a blocked country. Using a VPN allows you to bypass these problems altogether and enjoy gaming wherever you may be!
Even if you can connect to a realm without problems, a WoW VPN could still help. In some cases, you can use a VPN is to reduce WoW lag and latency (called "ping" in the game). While not a solution that will work in every situation, a VPN could help you stabilize your connection or allow you to connect to different servers that might perform better.
It's important to realize that in most cases, a VPN will slow down your connection to a World of Warcraft realm. By encrypting your traffic and routing your traffic via the VPN server a slight loss of speed can be expected. This is something you will need to test yourself and is where VPN moneyback guarantees come in handy.
One final reason to use a WoW VPN is to protect yourself against hackers and angry gamers. Hackers are constantly trying to get control of World of Warcraft accounts and even snag credit card information. A VPN can keep these creeps at bay. In the world of eSports, there are reports of gamers using DDoS attacks to cripple their opponents at crucial moments. Although we have not heard of similar attacks against World of Warcraft players, a VPN will protect you against such attacks if they are ever aimed in your direction.
Note: You can read more about DDoS prevention for online gaming here.
How to Improve the speed of my WoW VPN?
If you are looking to get the maximum possible performance out of a VPN for World of Warcraft, you may want to try changing the VPN's default protocol. For information on how to do this, visit our Best VPN for Gaming guide.
The Best VPN for WoW
Most WoW gamers don't need a VPN right now. But if your connection ping rate is bad, or your connection keeps dropping, a WoW VPN might be able to improve the situation for you.
If you live somewhere WoW access is blocked altogether, or where ISP bandwidth throttling is affecting your gaming: you should definitely try one of our 5 best VPNs for World of Warcraft. They will let you appear to be located in a country that is not blocked so you can log into the game easily. All of the selections in this list are also excellent general-purpose services, giving you all the benefits of a VPN while potentially improving your gaming experience.
Take advantage of the free trials and money-back guarantees offered by these quality VPNs to see if a WoW VPN is right for you.
If you want more information about using a gaming VPN, take a look at our VPN for gaming guide.
For more information about using a VPN with other games and platforms, take a look at the guides below: