While VPNs can be used to unblock geo-restricted content, many pay-per-view streaming providers, music services and specialist sports services require you to pay with a local debit or credit card. Attempting to pay with a card from your own country and a fake postcode rarely works. Luckily, there is a solution.
Since many people want to purchase region-restricted online services, there are a growing number of providers offering "virtual debit cards". These digital payment services allow people to transfer funds onto a prepaid debit card in a country of their choosing. Most people want to unblock services in the UK and the US, however, there are virtual cards available in just about every country.
If you have one of our best VPNs and you want to pay for a foreign service such as HBO GO, Sling TV, F1 TV, BeIN Sports or Spotify, you can use one of the recommended virtual payment services in this article!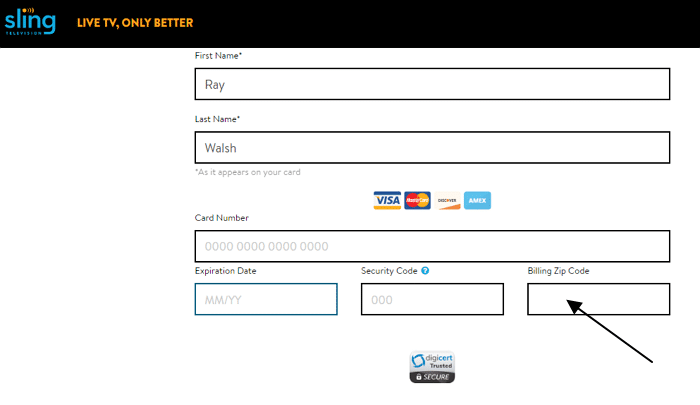 How much does a virtual credit card cost?
One thing worth bearing in mind is that there is a setup fee for virtual payment cards. Most firms charge a one-time fee for issuing the card number. This fee is usually between $5-15. Beyond that, firms tend to charge a fee for topping the card up. That charge is between 1-5% of the transfer.
The best virtual payment services
We understand that if you have subscribed to a VPN to unblock something online, you might be in a hurry. That is why we have put together this quick guide of the best virtual payment services. All of these services are well known, trusted online payment providers that are used by consumers all over the globe…
US Unlocked Virtual Visa Card

This payment service is absolutely ideal for anybody wishing to purchase a US service like HBO GO, Amazon Prime Video, Sling TV, DirecTV - or any other. US Unlocked provides a virtual pre-loaded debit card that is widely accepted in online US-based stores.

US Unlocked is a reusable virtual Visa card that comes with a valid US billing address. The one-time sign-up fee is $15, and the monthly service fee is $3.50. The top-up fee varies depending on the method you wish to deposit funds: but are usually $3 and 3%. Although this solution is a bit pricey, it comes with a valid address it is very useful for signing up for a lot of US TV services!

EcoPayz ecoVirtualcard

EcoPayz provides a one-use secure virtual card that gives you added peace of mind. Even if the card number is stolen during an online transaction, it can't be used for a second time. This makes it a popular option for those purchasing goods from online stores they don't particularly trust.

EcoPayz can be ordered in EUR, USD, and GBR. The one-off issue fee is €1.80, and the transaction fee is 4%. Consumers can open up three prepaid (one-use) cards at once. This means you can use this service to purchase multiple online services for different countries if you wish.

LeoPay

This service is slightly different from the other ones on this list because it actually ships you a physical card. To get one or more of these cards, you will need to be KYC checked. Once that simple check has been performed, you can get two cards for free. The good thing about LeuPay is that it offers 10 different currencies, so if you want to unblock something in a more unusual region, this card is well worth considering. Another great selling point - uploading money to a LeuPay card is free for EU residents and just 2% elsewhere.
What is a virtual debit card?
The nice thing about virtual debit cards is that you don't need a bank to approve you. Because you charge it up with money as you go along, it doesn't require any credit checks. That means you can order one and have it delivered to your email address in an instant.
Unlike a physical debit card which is a physical piece of plastic you hold on your hand, a virtual payment card is nothing more than the important numbers that you find written on your card. The card number, its expiration date, and the CVV code usually located on the back of a physical card are all you need to shop online.
Virtual cards can be ordered in different popular world currencies, like US dollars, pounds, or euros. This permits you to purchase from online stores in particular countries. Even better, it lets you pay for region-restricted online services like US cable TV channels.
Virtual cards come in two different varieties. One can be topped up again and again, which is useful if you intend to use the card repeatedly. The second is a one-time card that expires after you have spent all the funds you load onto it.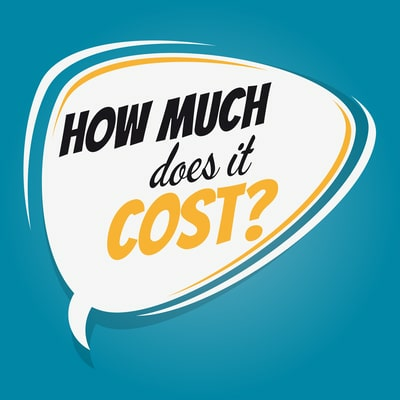 A US address for your card
Finally, you may need a US address to purchase some services. If this is the case, simply use a package forwarding address when you check out.
Title image credit:Paket/Shutterstock.com