If you have unblocked a service based in another country, then you will be aware that attempting to pay with a card from your own country and a fake postcode rarely works. Virtual cards are the solution.
A virtual credit card service allows people to transfer funds onto a prepaid debit card in a country of their choice. Most people want to unblock services in the UK and the USA, however, there are virtual cards available for just about any country.
In this article, we recommend several virtual credit card services and give you some tips on how to purchase goods and services that aren't available in your physical location.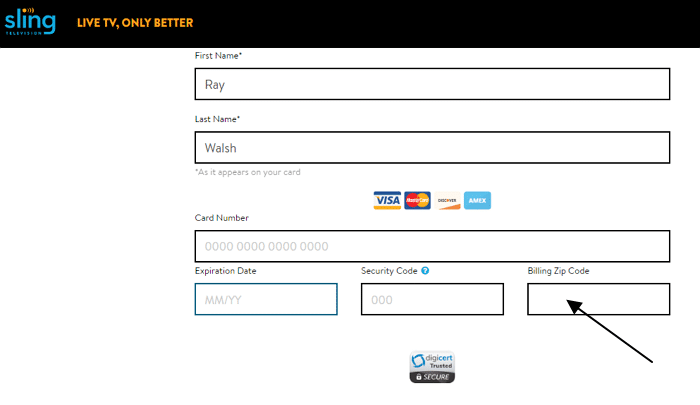 The Best Virtual Credit Cards
If you have subscribed to a VPN to unblock something online, you may need a virtual card to actually purchase the subscription. This article is designed to help by allowing you to quickly pick one of the best virtual payment services.
The services below are trusted online payment providers used by consumers all over the world.
US Unlocked Virtual Visa Card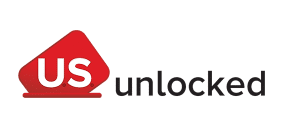 US Unlocked is the best cross-border payment service available to VPN users who need to pay for US geo-restricted services online.
US Unlocked allows anybody, anywhere, to shop on US websites – or to purchase online streaming services – using a Virtual Payment Card that comes witha valid US billing address.
This outstanding payment service is ideal for anybody wanting to purchase a US account with a VPN. It works to pay for Netflix US, HBO GO, Disney +, Amazon Prime Video, Sling TV, DirecTV, YouTube TV, and Apple TV (to name a few). US Unlocked makes things easy by providing a virtual reloadable debit card that is widely accepted across the US.
To ensure you can always check out successfully, US Unlocked also comes with a valid US billing and shipping address. This US address comes from US Unlocked partnerships with certified freight forwarders (which you can use to have real items forwarded to you in the post if you wish).
The one-time sign-up fee for US Unlocked is $15, and the monthly service fee is $3.50. The top-up fee varies depending on the method you wish to deposit funds: but are usually $3 and 3%. After signing up, there are 2 different card types that you can use when shopping at US merchants:
The One-Time Use Card is a Virtual Payment Card that changes card numbers after every transaction. This is the most secure way to shop online (because card numbers become invalid after a single purchase). This gives you peace of mind, knowing that your card will only be charged authorized by you.
The Merchant Specific Card allows you to create a unique card number for a specific online merchant or service. These are ideal for subscriptions and recurring purchases (like the ones you are likely to make with a VPN). This card ensures that only one merchant can ever charge your virtual card.
To make its service even more accessible, US Unlocked has now added 14 brand new load methods. This allows even more users in more countries to have access to the platform. The new methods are listed below:
ArgenCard (Argentina)

Banco De Brasil and Boleto Bancario (Brazil)

Bancontact (Belgium)

DirectPayEU (Europe)

eps (Austria)

Giropay (Germany)

MyBank (Italy)

POLi (Australia)

POLi (New Zealand)

Przeleway24 (Poland)

TrustPay (Czech Republic)

Teleingreso (Spain)

Verkkopankki (Finland)
We think US Unlocked is by far the easiest and best way to get a valid US payment method. Many people want a VPN to access US services, but get confused when they come to pay; with US Unlocked everything becomes easy and quick, which is why we strongly recommend it. A trustworthy service that is great at what it does.
---
EcoPayz ecoVirtualcard

EcoPayz provides a one-use secure virtual card that gives you added peace of mind. Even if the card number is stolen during an online transaction, it can't be used for a second time. This makes it a popular option for those purchasing goods from online stores they don't particularly trust.
EcoPayz can be ordered in EUR, USD, and GBR. The one-off issue fee is €1.80, and the transaction fee is 4%. Consumers can open up three prepaid (one-use) cards at once. This means you can use this service to purchase multiple online services for different countries if you wish.
---
LeoPay

This service is slightly different from the other ones on this list because it actually ships you a physical card. To get one or more of these cards, you will need to be KYC checked. Once that simple check has been performed, you can get two cards for free. The good thing about LeoPay is that it offers 10 different currencies, so if you want to unblock something in a more unusual region, this card is well worth considering. Another great selling point - uploading money to a LeoPay card is free for EU residents and just 2% elsewhere.
---
How much is a virtual credit card?
There is a small setup fee for most virtual payment cards. Most firms charge a one-time fee for issuing the card number. This fee is usually between $5 and $30.
Beyond that, virtual card services may charge a fee for topping the card up. That charge is between 1-5% of the transfer.
How does a virtual debit card work?
Unlike a physical debit card, a virtual payment card is nothing more than the important numbers that you find written on your card. This includes the following:
Card number
Its expiration date
CVV/security code
The numbers listed above are all you really need to shop online, and a virtual card can provide you with the numbers for a card that appears to have been issued in a different country to the one you actually live in.
The nice thing about virtual debit cards is that you don't need a bank to approve you. Virtual card services allow you to charge them up with money as you go along. As a result, they do not require any credit checks. You can simply pay for one and have the important numbers delivered to you via the internet.
Virtual cards can be ordered in a choice of popular international currencies, such as US dollars, pounds, or euros. This permits you to purchase from online stores in those countries. They also allow you to pay for region-restricted online services - like US cable TV channels.
Virtual cards come in two different varieties. One can be topped up again and again, which is useful if you intend to use the card repeatedly. The second is a one-time card that expires after you have spent all the funds you load onto it.
How to get a US Zip Code to pay for a service
In addition to a valid US payment method (or whichever country you want to purchase an online subscription in), you may also need a valid US address to check out.
If this is the case, use a package forwarding address by registering for a package forwarding service. Shipito lets you join and get a US address for free! So if you need a valid US address to register an online subscription using your virtual card, this is a good option.
Package forwarding services can also be used to forward physical goods that you buy in foreign countries to your real address. This is extremely useful for purchasing consumer goods from stores like Walmart - who will only post to a valid US address!
And if you prefer to buy products from India or elsewhere, you can use a virtual card registered in India and a package forwarding service located in India.