OpenVPN is recognized industry-wide as the most secure Virtual Private Network (VPN) encryption protocol. It is open source and has been through several high profile audits to ensure its effectiveness. When it comes to digital privacy, an OpenVPN service is definitely best. However, good OpenVPN implementation relies on certain critical factors, and unless VPNs get every vital component of the protocol right the security of the whole encryption protocol comes crashing down.
Here at ProPrivacy.com, we have reviewed over 150 VPNs in the last five years - closely inspecting the OpenVPN implementation of each service. In this article, we have carefully compared the very best OpenVPN services available, so that you can quickly pinpoint the best VPNs for privacy and security.
Best OpenVPN VPNs 2019
Here is an in-depth look at the very best VPNs for OpenVPN:
NordVPN is undoubtedly a very fully-featured service. The fact that it is based in Panama and keeps no logs at all is also a big draw for those who care about privacy. Its software looks good, and works well. Speed performance is now very impressive.

And a three-day free trial, plus a 30-day money-back guarantee give you plenty of opportunity to ensure that everything works for you as it should.

NordVPN uses the following encryption settings for OpenVPN connections; Data channel: an AES-256-CBC cipher with HMAC SHA256 hash authentication. Control channel: an AES-256-CBC cipher with an RSA-2048 handshake and HMAC SHA256 data authentication. Perfect Forward Secrecy (PFS) is provided by a DHE-4096 key exchange. This is a very strong setup.

NordVPN permits torrenting, works with all major streaming services (including US Netflix and BBC iPlayer), and has servers in 58 countries. It even throws in a full smart DNS service for free! What you get with NordVPN is a very fully featured, privacy-friendly VPN service that is also very fast.
Likes
No logs
Based in Panama (great for privacy)
Six simultaneous connections
Great customer service
Servers in 58 countries
P2P: yes
This Swedish VPN service provides fantastic OpenVPN implementation and a zero logs policy. What's more, it's a favorite among consumers, who only have good things to say about it. The price is superb considering what you get. The VPN is fully featured and unblocks services that many VPNs can't (Netflix US, BBC iPlayer). Customer care is available 24/7.

Reliability is excellent with this trusted VPN. The software is available for all platforms. What's more, it's a dream to use and works extremely efficiently. Servers are located in over 50 countries and PrivateVPN adds more servers regularly. This VPN keeps impressing and is definitely upwardly mobile. With a seven-day free trial and a 30-day money-back guarantee, you have no reason not to test this VPN.
Likes
Strong OpenVPN encryption
Good value for money
P2P: yes
Zero logs policy
Lightning fast connections
ExpressVPN is a superb service that implements OpenVPN to a very high standard - AES-256 cipher with RSA-4096 handshake and SHA-512 HMAC hash authentication and perfect forward secrecy (PFS). That means the OpenVPN implementation well surpasses our minimum standards. In addition, it has a watertight privacy policy and keeps no usage logs. IP addresses are available in 94 countries, and all of the servers on ExpressVPN's network provide fantastic speeds for streaming in HD.

Our ExpressVPN review shows why their software is popular for all platforms and is extremely easy to use. In addition, that software includes all the important features you would expect from a top-of-the-range VPN - DNS leak protection, stealth mode, and a kill switch. This reliable and trusted VPN has users all over the world. It has proven it can keep up with the needs of an ever growing client base: not something many VPNs can do. With ExpressVPN, reliability is formidable and stable. With fantastic OpenVPN encryption, this service will protect your privacy both on public WiFi and at home. It's also perfect for unblocking anything! Finally, it has a 30-day money-back guarantee to allow you to test the service without risk.
Likes
Strong OpenVPN implementation
IP addresses in 94 countries
24/7 live chat customer support
No usage logs
Peer-to-peer (P2P): yes
Dislikes
A bit pricey - but worth it!
IPVanish is a US-based provider that implements OpenVPN above minimum standards. Although it isn't quite as strongly implemented as the VPNs above, it does have perfect forward secrecy and is both private and secure. Where this VPN shines is in terms of speeds. It has servers in over 60 countries and all of those servers are super-duper-fast. That makes it perfect for people who want to do data-intensive tasks while being protected with OpenVPN encryption.

This VPN keeps zero logs, which makes up for it being based in the US. In terms of customer care, it isn't quite as good as the VPNs above because help is only available in US business hours. However, this VPN is fully featured, will protect you at home and on public WiFI, and is as fast as they come! Furthermore, it has a seven-day money-back guarantee, so that you can test it for yourself to see just how quickly it compares to other services!
Likes
Very fast VPN connections
Strong OpenVPN encryption
P2P: yes
Servers in over 60 countries
Zero logs
Dislikes
Customer care could be better
This Bulgarian provider is a real all-rounder. It has brilliantly implemented OpenVPN encryption with PFS and a zero logs policy. Servers in over 60 countries provide fast connections that are perfect for streaming in HD. Customer care is both friendly and efficient - this VPN really cares about its users.

The software is fully featured with DNS leak protection and a kill switch. In addition, it is available for all popular platforms and is extremely easy to use. With so much on offer and watertight privacy, this VPN is well worth a try - so why not test it using the 14-day money-back guarantee?
Likes
Strong OpenVPN
Servers in over 50 countries
Fast connection speeds
Excellent customer care
P2P: yes
What is OpenVPN?
OpenVPN is an open-source encryption protocol that is the industry-leading VPN protocol available. OpenVPN is the protocol of choice because it is extremely customizable and can be implemented in a number of different ways. OpenVPN encryption consists of a data and control channel. The control channel is there to handle key exchange, the data channel encrypts the VPN user's web traffic.
OpenVPN is only ever as strong as its weakest point, which is why OpenVPN must meet certain minimum requirements. The important standards of the protocol are the cipher, handshake, authorization, and whether Perfect Forward Secrecy is enforced. For more details on encryption please check out our guide here.
All of the VPNs in this article have been selected because they meet our minimum standards of encryption in every component of the protocol and on both the data and control channels. Those minimum standards are:
AES-256 cipher with RSA-2048 handshake key and HMAC SHA1 hash auth.
Perfect Forward Secrecy
Another important factor that we consider vital for secure OpenVPN implementation is Perfect Forward Secrecy (PFS). PFS is a system in which a unique private encryption key is generated for each session. It means that each Transport Layer Security (TLS) session has its own set of keys. That's why they're referred to as "ephemeral keys" – they are used once only - and then they disappear. For a detailed look at PFS, please read this.
Why OpenVPN over other protocols?
There are several VPN encryption protocols on the market. These include Point-to-Point Tunneling Protocol (PP2P - which is now considered outdated and insecure), Layer 2 Tunneling Protocol (L2TP), Internet Protocol Security (IPSec), Secure Socket Tunneling Protocol (SSTP), and Internet Key Exchange version 2 (IKEv2). For a full rundown of VPN protocols, see our VPN Encryption guide.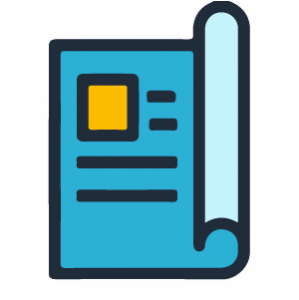 Things are about to get technical. If you are new to VPNs and would like to understand more about encryption, we recommend checking out our complete guide to encryption.
All the protocols mentioned above are secure (apart from PPTP, which should be avoided for privacy purposes). However, they simply can't match the privacy that the king of VPN encryption protocols (OpenVPN) provides.
OpenVPN is the best because it is both fast and secure. This means it cannot be penetrated by anyone trying to snoop on your data. In fact, when implemented to above our minimum standards (the ones in this guide are all implemented in excess of our minimum standards) it cannot even be penetrated by government intelligence agencies.
Advantages of Open Source OpenVPN
Another awesome thing about OpenVPN is that it is open source. This means that anybody can use the source code to integrate it into their own proprietary software. It also means that expert cryptographers can closely examine the code. For example, an in-depth audit was performed in January of last year costing many tens of thousands of dollars. It confirmed the security of the protocol and even led to some improvements.
VPN tunnels OpenVPN
A VPN "tunnel is the name given to VPN encrypted data that is sent from a user's machine to the VPN server. When a VPN user's traffic is encrypted and "tunneled" to a VPN server, the user's ISP is unable to detect the content of the traffic. This means the ISP is unable to tell what the VPN user is doing online. This is how the VPN provides digital privacy.
It is not just ISPs either. Local network administrators in workplaces, schools, on public WiFi, landlords - and even the government - are unable to track traffic thanks to the encryption "tunnel" provided by the VPN software.
Is OpenVPN safe to Use?
Yes, OpenVPN is safe to use because it is the most secure VPN protocol on the market. However, it is also true that it is possible to identify OpenVPN encrypted traffic using Deep Packet Inspection (DPI). DPI can be performed at the ISP level - but is rare.
In some countries, where VPN use is illegal, this means it is necessary to disguise OpenVPN traffic as regular HTTPS. This can be done by using VPN cloaking (also know as stealth mode). If you live in a country where VPN use it outlawed, then you will want to use VPN cloaking.
Please ensure that your VPN has cloaking before you subscribe if you live in Egypt, China, Russia, Iran (or any other place where VPNs could get you in trouble with the law). For more info please read on...
OpenVPN SSL VPN (Secure Sockets Layer Encryption)
The OpenVPN protocol makes use of Secure Sockets Layer Encryption (SSL). This is a popular method for encrypting data between a computer and the server it is connected to. Specifically, it makes use of SSLv3/TLSv1 protocols and the OpenSSL library.
This means you can configure OpenVPN to run on any port, making it possible to use OpenVPN to get around firewalls. By running OpenVPN TCP over port 443, OpenVPN traffic is disguised. This is because TCP port 443 is used for regular SSL traffic (https). This makes it very difficult for ISPs to detect OpenVPN use. This is often referred to as "stealth mode."
It is worth noting that this is only one method of concealing the use of a VPN. Other popular methods include Stunnel and Obfsproxy. In addition, some VPNs such as ExpressVPN and VyprVPN have their own proprietary cloaking features, which are known to work extremely well for getting around firewalls such as the great firewall of China.
OpenVPN Ciphers
Ciphers are a vital component of VPN protocols. The cipher is the algorithm that a VPN uses to encrypt the data. Encryption is only ever as strong as the cipher that the VPN protocol uses. The most common ciphers that VPN providers use are AES and Blowfish. However, VPNs do sometimes use others (such as Camellia and 3DES). Let's take a look at the main differences:
Blowfish has been around since 1993. It is generally regarded as a strong cipher. However, it utilizes weaker keys than AES. It also struggles to encrypt large files. Although it is considered secure for the time being, the issues for Blowfish mean that it is generally regarded as being less secure.
Advanced Encryption Standard (AES) is a more modern form of encryption. It is often referred to as "military grade." Despite this commonly used terminology, AES has to be a minimum of 128-bit for it to be secure. Here at ProPrivacy.com, we prefer 256-bit implementation, as this has the right to be referred to as "military grade."
Setting up OpenVPN
Setting up and using OpenVPN can be done in one of two ways. Let's take a closer look:
Custom OpenVPN Clients
The easiest method is by subscribing to a VPN that has custom VPN software with native OpenVPN functionality. All of the VPNs in this guide have their own OpenVPN clients - which is why they are considered the best for OpenVPN.
Open Source OpenVPN Clients
The second method is by using config files provided by the VPN provider (.ovpn files) and a third party OpenVPN client. The developers of the OpenVPN protocol also produce an open-source client that anybody can use on any platform. In addition, there are other third-party OpenVPN clients available such as OpenVPN connect and OpenVPN for Android.
These third-party clients are a bit more tricky to set up and are often missing extra features such as DNS leak protection and a killswitch. having said that, the latest version of the official third-party OpenVPN client does now implement DNS leak protection.
If you want to use a third party client, you will be able to follow a setup guide on your VPNs website. All our recommended VPNs have setup guides. However, on the whole, we recommend you stick to the custom client if you can.
OpenVPN Compatibility
All of the VPNs in this guide have been selected because they provide OpenVPN on all popular platforms. Let's take a closer look:
OpenVPN VPN for Android
If you want to use one of our recommended OpenVPN VPNs on an Android device simply ensure you download the correct client from the VPN's website. Alternatively, you will be able to find the OpenVPN client on the Google Play store. After you have downloaded the VPN software to your Android device - you can login using the credentials you inserted when you subscribed.
If you do want to use a third party client for Android we recommend OpenVPN for Android.
OpenVPN for iPhone
OpenVPN for iOS is a bit rarer than on the other platforms. Apple makes it harder to implement OpenVPN, which is why L2TP is generally the encryption of choice on iOS devices. The good news is that the very best VPNs do implement OpenVPN on their iOS clients.
However, if your favorite VPN doesn't, simply install the OpenVPN Connect app from the iTunes store. After that, follow your VPN's setup guide to download the config files and setup the OpenVPN Connect client.
OpenVPN for Windows
All of the VPNs that we have recommended in this guide have excellent Windows clients with built-in OpenVPN functionality. For this reason, all you will need to do is subscribe, download the windows client, select OpenVPN in the settings, and connect to the VPN.
If for any reason you do want to use a third party client on Windows we recommend: OpenVPN.
OpenVPN for Mac
As with iOS, it is possible that you will need to use a third party client to connect to OpenVPN on a Mac. The very best OpenVPN providers do implement OpenVPN on their Mac clients, so as long as you stick to one of the VPN's higher in this list you will be fine.
However, it is not hard to setup OpenVPN using a third-party client because your VPN will have a setup guide to help you do so. You will want to use Tunnelblick as this is the best third party client for Mac OSX. If you use Apple TV, check out our VPN for apple tv guide for more information.
Using an OpenVPN Router
Another option is to use an OpenVPN router. Some routers permit a VPN client to be installed directly. This is extremely handy because it means that you don't have to connect every single device in your house to the VPN separately.
As soon as the router is connected to the VPN: all of the devices in your home are automatically protected by the OpenVPN encryption. For more information on setting up an OpenVPN router please look here.
What Can I Do with an OpenVPN VPN?
Strong OpenVPN encryption guarantees your privacy. That means you are free to access any content you want online. VPN users don't need to worry about nosy ISPs, governments, corporations, advertisers, and WiFi hackers. They won't be able to detect what you're doing online. In addition, you can get around government-imposed restrictions and censorship.
With a VPN, geo-restrictions have no power over you. You can access online services and websites that are supposed to be inaccessible in your country. You can watch foreign TV streams and international sport competitions. This is also useful for expats, or for people traveling abroad who want to use web services from back home.
In the end, there's no limit to what you can do online with a VPN, especially when you're safe in the knowledge that you have the very best privacy protection in place: OpenVPN encryption.
VPN with OpenVPN: Conclusion
Anybody that wants the best levels of privacy from their VPN should use OpenVPN encryption. OpenVPN is tried and tested and is known to be the best VPN protocol: as long as it is implemented correctly.
All of the VPNs in this article provide robustly implemented OpenVPN and all the advanced features you might need from your service. That said, there are a few differences between each of the services - so please be sure to look closely at the summaries to decide on the best OpenVPN VPN for your needs.
All of our recommendations are the best VPNs not only because of their OpenVPN implementation, but also because they provide lightning fast speeds, fantastic privacy policies, and lots of servers located around the globe - for unblocking unlimited content. These VPNs are also all BitTorrent (P2P) friendly.
What's more, thanks to their trial period and money-back guarantees, you are free to test run these VPNs for OpenVPN, without risking your hard earned cash.
Image Credit: Profit_Image/Shutterstock.com