It's a battle between two Virtual Private Networks (VPNs) with popular free tiers. We're focusing on the premium versions of Windscribe and Betternet, giving a definitive answer to which we'd recommend in this detailed comparison.
Windscribe vs Betternet – Which is best?
Windscribe and Betternet are arguably best known for the free versions of their VPN software. We're generally wary when it comes to "free" providers, but both essentially use the lite version as a method to advertise the software's premium tier.
We'll be comparing the paid versions, looking at each VPN in-depth as we figure out which is best overall.
On that note, Windscribe would be our pick of the two providers. It wins in a number of key areas, and works out to be the superior VPN overall.

NordVPN
Discount Coupon
Save 63%
with this coupon
Exclusive 63% Off a 2-Year Subscription
Pricing
Premium VPNs use a subscription model, lowering the asking price depending on how long you're willing to sign up for. It's always tempting to go for the cheapest option, especially when looking at some of the savings on offer.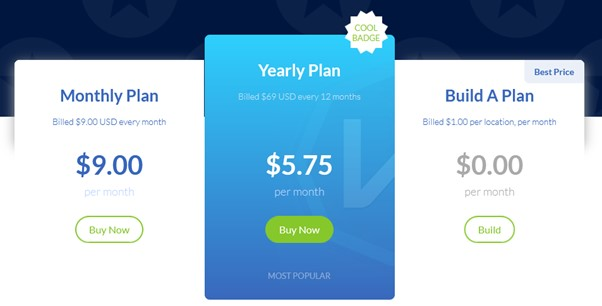 Windscribe's monthly plans work out to $9.00, and the yearly subscription is priced at $5.75 per month (paid upfront). It also allows the user to build a plan, starting at $1.00 per location, per month. The option to choose a few locations for a couple of dollars per month offers great flexibility.
In comparison, Betternet is slightly more expensive, coming in at $12.99 monthly, or $7.99 ($95.88) annually. In all honesty, it's hard to justify the higher asking price, despite the addition of a seven-day free trial.

You can get a static residential IP with Windscribe for an eye-watering $96.00 per year, with each one shared among "a handful of customers". A residential IP is assigned by an ISP rather than a data center, and will bypass all local content blocks.
One major downside is that Windscribe has a disappointing money-back guarantee. The typical service will give a user 30 days to make their mind up, offering a hassle-free refund just in case. Betternet improves on this, and will give you up to 45 days to decide. Windscribe says;
"In order to receive a refund, you must have used less than 10GB on the paid plan and it must be 3 days or less since the purchase."
Ten percent of the usual refund period isn't great, and 10GB isn't the largest amount of data. However, it's still far cheaper and more flexible than Betternet when all is said and done.
Lastly, Betternet only allows for payment via credit card. Windscribe also supports PayPal, and cryptocurrencies for increased anonymity.
Winner: Windscribe
Which has better features?
As two budget providers, are there any features that are worth mentioning, or is it a barebones experience to match the lower asking price?
| No Value | Windscribe | Betternet |
| --- | --- | --- |
| Simultaneous connections | 1000 | 10 |
| Total servers | 1000 | |
| Server locations | 63 | 81 |
| Split-tunneling | | |
The most obvious feature is probably the free version of Betternet and Windscribe, although it's better described as an advert that is used to funnel users over to the premium version of the service.
Windscribe has freemium servers in the United States, Canada, the UK, Hong Kong, France, Germany, the Netherlands, Switzerland, Norway, Romania, and Turkey. The free tier is capped at 10 GB per month, and you'll need to confirm your email address.
Betternet's free edition offers IP addresses in the US, but won't allow you to choose your virtual location. There are numerous adverts, you can only link one device, and there's a 500 MB daily data limit – which is sure to run out quickly.
Servers are used to connect the user to multiple locations worldwide. Betternet has a large collection of virtual servers that will give access to a total of 70+ countries. Windscribe gives access to 110+ cities in 63+ countries.
Windscribe allows for unlimited device connections with a single account, which is great as you'll never need to worry about logging in and out. Premium Betternet accounts can be used with up to 10 devices at the same time, which is double the average.
As well as split tunneling and a streaming mode, the paid version of Betternet gets rid of the payment wall blocking content like Netflix and BBC iPlayer.
Windscribe also offers split tunneling via the Android app, and works to block malicious websites, adverts, and trackers. The addition of unlimited devices and a more flexible free version earns it another notch in the win column.
Winner: Windscribe
Are routers supported?
Some providers offer support for router models, allowing you to configure the VPN to work with devices like games consoles, or anything else via WiFi.
Windscribe wins this one by default. You'll be able to connect with DD-WRT or Tomato routers, and you can also buy a pre-flashed model that already has Windscribe installed. This is handy if the process of installing a VPN on a router is daunting.
Betternet doesn't support routers whatsoever, so there's a clear winner in this category.
Winner: Windscribe
What services do they unblock?
Many providers freely advertise that they are able to access popular streaming services like Netflix and Hulu, which are blocked or restricted to some degree if you're trying to watch the platform while abroad.
The same goes for Betternet and Windscribe, who aim to entice free users to switch to the premium tier with streaming access.
Betternet worked with a range of streaming services in the US and the UK during testing, and the same is true for the premium version of Windscribe.
However, both VPNs recorded connection speeds that were slower than the minimum recommendation for streaming in 4K.
| No Value | Windscribe | Betternet |
| --- | --- | --- |
| Netflix | | |
| iPlayer | | |
| Amazon Prime | | |
| Hulu | | |
| Disney+ | | |
Which Netflix libraries?
| No Value | Windscribe | Betternet |
| --- | --- | --- |
| USA | | |
| UK | | |
| Canada | | |
| Japan | | |
| France | | |
| Germany | | |
Netflix tends to be the most popular streaming platform for VPN use, and with good reason. There's heaps of content that changes depending on your region, so you can use a VPN to access more shows by changing your IP address.
However, only some VPNs will be able to access Netflix consistently, and many tend to focus on larger regions like the US and the UK. Expect Betternet to work in the United States, and Windscribe to give access to Canadian Netflix at the very least.
Neither provider is great if you're hoping for access to lots of different Netflix catalogs, and they're nowhere to be seen on our list of the best VPNs for the platform.
Winner: It's a draw
Torrenting
Does the provider allow for torrenting, and which is best if you plan to use the VPN for P2P activities regularly?
| No Value | Windscribe |
| --- | --- |
| Port selection | |
| Port-forwarding | |
| Kill-switch | |
| Torrenting allowed? | |
| Dedicated servers? | |
You'll be able to torrent with Betternet, and the same goes for Windscribe. Premium plans come with no bandwidth restrictions, and connection speeds are similar, if not the fastest. Each service also comes with split tunneling, and a kill-switch.
Windscribe offers port forwarding, which should help to improve torrent speeds and seed content.
Once again, neither service will match up to the very best in the business if you need to download files quickly, but each VPN will be able to get the job done.
Winner: Windscribe
Setup & usability
Is the VPN usable on a range of devices, with no loss of functionality between operating systems?
Betternet is simple to install and use, with a handful of apps for iOS, Android, Windows, macOS, and Chrome.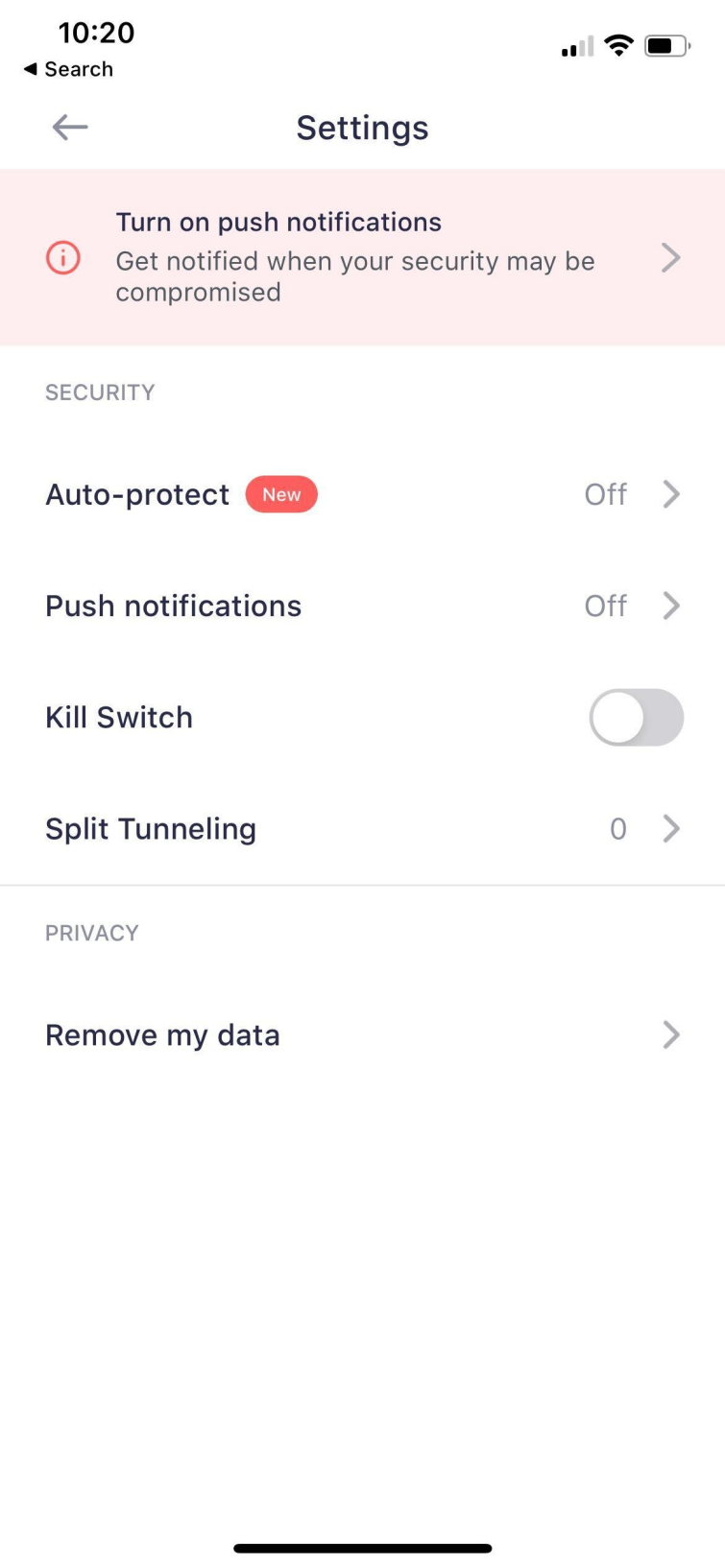 However, we'd advise staying away from the Betternet browser extension. The Chrome proxy resulted in a DNS leak and a Web Real-Time Communication (WebRTC) leak, which is a disappointing result.
Windscribe has apps for the devices listed above, but also supports Linux, Firefox, Edge, routers, and streaming devices like Kodi and Amazon Fire TV. If you want anything more than the basics, we'd stick with Windscribe for the best results.
Winner: Windscribe
Mobile features
As you might have guessed, this isn't the best head-to-head if you're hoping for lots of additional features on mobile. On the other hand, is the experience pared back on iOS and Android compared to the desktop apps?
Windscribe's mobile app uses a similar design to the desktop version, with a simple On/Off button to activate the VPN, and the ability to select the server you'd like to connect to. The same is true for Betternet, which is also user-friendly, if not especially feature-laden.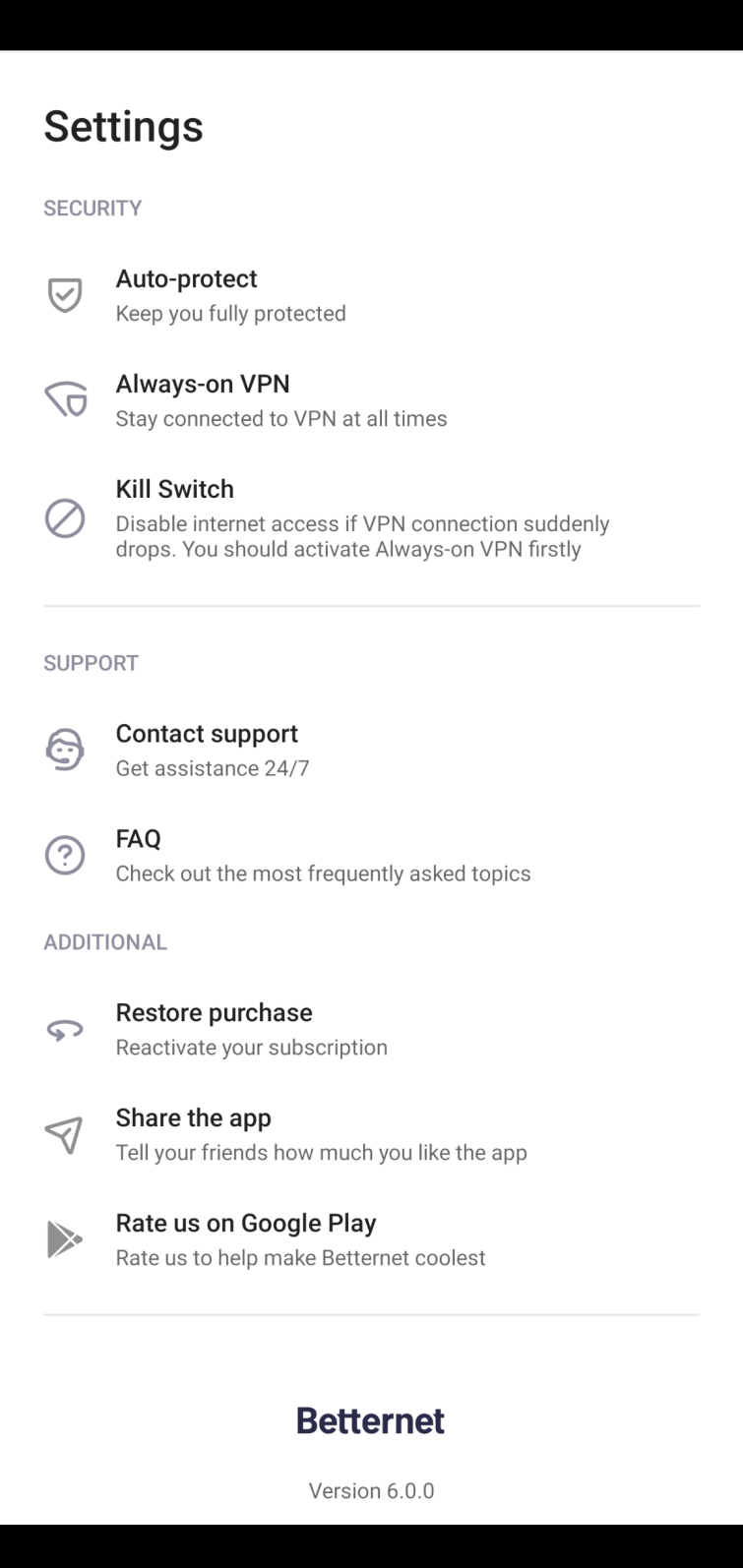 Winner: It's a draw
Performance & speed
Every freemium VPN guarantees super-fast connection speeds if you upgrade to the premium version of the software. How do Betternet and Windscribe compare? We put each provider to the test to find out.
See our full speed test explanation for more details.
| No Value | Windscribe |
| --- | --- |
| Speed | 207.7 Mbps |
| ProPrivacy.com SpeedTest (average) | 17.8 Mbps |
Betternet (18.8 Mbits/s) was slightly faster than Windscribe (17.8 Mbits/s), but both providers still lag behind the quickest VPNs on the market. For example, neither is fast enough for 4K streaming with no issues. For 4K UHD you'll need 25 Mbps at a minimum, with the recommended speed being 50-100 Mbps.
Results are levels below more established services, and it's not great if you need to connect to a server that isn't nearby. Given the similarities, we'd score this round as a disappointing draw.
Winner: It's a draw
Security
We'll take a look at technical security and any notable features to get a better idea of whether the providers are able to protect your data.
| No Value | Windscribe |
| --- | --- |
| Obfuscation (stealth) | |
| IPv6 leak protection | |
| WebRTC leak protection | |
| PPTP | |
| L2TP/IPSec | |
| SSTP | |
| IKEv2 | |
| OpenVPN | |
| WireGuard | |
| Shadowsocks | |
| Bare-metal servers? | |
| Self-hosted DNS | |
The premium version of Windscribe offers solid encryption, obfuscation, leak protection, a kill-switch, and bare-metal servers. That's a decent collection of security features to go along with double hop (via the Chrome extension). This will allow subscribers to tunnel through two proxy servers rather than one.
Betternet has improved security in recent years, adding support to switch protocols, including WireGuard, and the internally developed Hydra. There is split tunneling available via Android, and a kill-switch for all apps.
Winner: It's a draw
Privacy
Security features are important, but are the providers able to guarantee your privacy?
| No Value | Windscribe |
| --- | --- |
| Jurisdiction | Canada |
| Independently audited? | |
| User details required for sign up? | |
| Anonymous payment options? | |
Betternet is based in the United States, while Windscribe is headquartered in Canada. In truth, neither is a great location from a privacy perspective, especially as both countries are key members of the Five Eyes alliance. This is an infamous intelligence-sharing network that has been expanded to encompass vast sections of the globe. The original members are the United States, Canada, Australia, New Zealand, and the United Kingdom.
Neither VPN comes with an audit, while Betternet openly discloses that it will hand over its connection logs to the authorities if asked to do so. Windscribe doesn't keep any personally identifiable information, but it does record a timestamp of your last session and how much bandwidth you've used.
If privacy is the main reason why you're using a VPN, it's probably best to look elsewhere at the best VPN services.
Winner: It's a draw
Customer service
Last, but by no means least; how do Windscribe and Betternet compare if we're looking at customer service?
| No Value | Windscribe |
| --- | --- |
| Free trial | Free basic account |
| Money-back guarantee | |
| 24-hour support | |
| Live chat | |
| Money-back guarantee length | 3 days |
Unfortunately, this is an area in which they both fall short. For example, the only way to get a refund with Windscribe is to make a written request, sending it to the support team within three days of signing up. That's not really acceptable as of 2023, especially compared to the average hassle-free guarantee you'll find with much of the competition.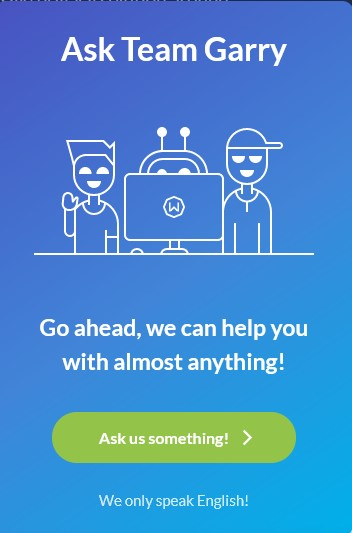 Windscribe does have a basic chatbot to go with a ticketing system, but it's not ideal if you need a quick reply. As for Betternet, you'll only be able to get in contact via email, so you'll have to look elsewhere for live chat, or true 24/7 support. It makes sense given the low asking price, but it's still a disappointing result.
Winner: It's a draw
Conclusion
It's fair to say that both Windscribe and Betternet are left wanting in some areas, but each VPN will still be able to get the job done.
Windscribe is the provider we'd recommend of the duo, whether it's the free or premium version that you're considering. Betternet isn't the worst service ever, but it lacks a Linux app, router support, and anonymous payment options, as well as struggling with some streaming sites.
If you're in need of a more polished provider, we'd advise you to check out the likes of ExpressVPN. Sticking with the theme of cheaper providers, Surfshark is a worthwhile budget option.
Outright winner: Windscribe
Are you interested in checking out more VPN comparisons?
Image credit: Wil Stewart on Unsplash