Not all VPNs are created equal, but that doesn't mean it's easy to make the final choice between two similarly placed contenders. To help you do just that, we've made direct comparisons of the most important features of two popular VPNs: ExpressVPN and Windscribe.
Our in-depth testing examines which service is most worth spending your money on, and why. We'll also look at which has the most features, which is fastest, and which is best for streaming. The answers to these and other questions will decide the overall winner in the ExpressVPN vs Windscribe contest.
ExpressVPN vs Windscribe – Which service should you choose?
The best overall service is provided by ExpressVPN. This veteran provider excels in a number of areas – speed, versatility, streaming ability, and customer support. It's not the cheapest of the two, but it's the best option overall.
That said, Windscribe has a lot going for it. It's good for streaming and torrenting, as well as offering decent speeds and a high level of security.
Pricing
There's no getting around the fact that good VPNs cost money. ExpressVPN and Windscribe both offer high-end features and are priced accordingly.
Windscribe has the edge on ExpressVPN, with a monthly subscription priced at $9 per month and a yearly plan for $69. This compares with ExpressVPN, which costs $12.95 per month, or $99.95 for a year.
However, ExpressVPN is currently offering a deal on annual subscriptions, which gives you an extra three months for free. While this takes the average monthly cost for a year's subscription down to $8.33, this is still more expensive than Windscribe's average monthly annual subscription cost of $5.75.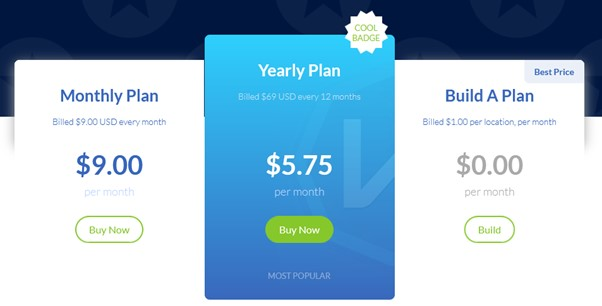 You can pay for both ExpressVPN and Windscribe subscriptions using credit or debit cards (including American Express). Both providers also accept payment via Paypal or by using Bitcoin. If you discover that you don't get on with ExpressVPN, you can cancel within 30 days and receive your money back. For Windscribe, you'll need to cancel within three days.
It's worth mentioning that Windscribe also has a free plan in addition to its paid service. This plan is, however, rather restrictive. It limits you to 10GB of data per month and only permits you access to 10 server locations. For the sake of fairness, we've focused solely on the Windscribe subscription service.
Winner: Windscribe
Performance & speed
Speed is a key feature of any VPN. Those that significantly slow your connections tend to be abandoned, regardless of what protection they offer. Neither ExpressVPN nor Windscribe fall into this category. In fact, ExpressVPN is one of the fastest VPNs that we've tested.
This is largely down to its proprietary Lightway protocol. This provides faster connections as well as faster switching between WiFi and mobile networks.
Windscribe is also relatively quick using the WireGuard protocol, offering speeds of approximately 55Mbps. This should enable you to comfortably stream 4K content.
The relative speeds of the two VPNs are summarized in the table below. Note that both were tested using the OpenVPN protocol, which isn't the fastest, but allows ProPrivacy to fairly test VPN providers against each other.
| | | |
| --- | --- | --- |
| | ExpressVPN | Windscribe |
| Reliability | 9 | 6 |
| Performance | 10 | 6 |
| Speed | 100 | 207.7 |
| ProPrivacy.com SpeedTest (average) | 100 | 17.8 |
Winner: ExpressVPN
Which has better features?
Both VPNs have plenty going on in the feature department, though ExpressVPN ultimately wins – primarily because it has a much larger server network, kill-switches on all apps, and the ability to provide obfuscated servers.
| No Value | ExpressVPN | Windscribe |
| --- | --- | --- |
| Simultaneous connections | 5 | 1000 |
| Total servers | 3000 | 1000 |
| Server locations | 160 | 63 |
| Split-tunneling | | |
| Obfuscation (stealth) | | |
If you're focused solely on the number of devices you can connect simultaneously, then Windscribe seems to be the better option. It allows unlimited connections, while ExpressVPN sets a maximum of five.
It should be noted, however, that ExpressVPN provides dedicated apps for routers, which effectively allows for unlimited connections. Installing a VPN on your router means that every device connected to the router receives the benefits of a VPN – even game consoles and smart TVs. Windscribe achieves similar protections for this type of device through the use of a proxy gateway.
Both VPNs enable split-tunneling, whereby chosen apps can use a VPN tunnel, while others connect normally. Other features shared by both ExpressVPN and Windscribe include the ability to stop ads and trackers (this is found in Windscribe's browser extension), unlimited bandwidth, and the ability to switch between protocols.
Windscribe is relatively unusual in not providing a kill-switch to halt internet traffic if the VPN connection drops out. Instead, it uses a firewall on its desktop apps that only allows you to connect to the internet if the VPN is on. However, this leaves mobile users vulnerable to unknowingly spending time online with no VPN protection.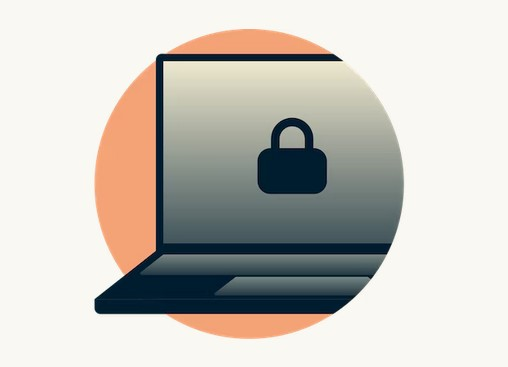 ExpressVPN, by contrast, provides a kill-switch in all apps. It also offers access to obfuscated servers, which hide the fact that you're using a VPN to reroute your traffic. They're essential if you wish to use a VPN in heavily restrictive countries. Windscribe also provides a route for evading censorship by offering subscribers the use of the Stealth and Wstunnel protocols.
However, ExpressVPN again stands out in that it has created its own VPN protocol – Lightway. This enables devices to connect to VPN servers much faster and consume less processing power whilst connected.
Winner: ExpressVPN
Which streaming services can they access?
Many people use VPNs to access geo-restricted content from streaming services. A VPN's success in this is primarily determined by the number, and spread, of servers. As ExpressVPN has a larger overall network, it's the better choice.
That's not to say Windscribe is bad – quite the opposite in fact. Our tests found that it was able to access a range of Netflix libraries, which is something that most VPNs struggle with.
| No Value | ExpressVPN | Windscribe |
| --- | --- | --- |
| USA | | |
| UK | | |
| Canada | | |
| Japan | | |
| France | | |
| Germany | | |
While Windscribe may perform admirably compared to some VPNs, it still can't really compete with ExpressVPN. This is also true when accessing other streaming services. Windscribe struggled to access Amazon Prime Video, as well as Hulu and Disney+.
| No Value | ExpressVPN | Windscribe |
| --- | --- | --- |
| Netflix | | |
| iPlayer | | |
| Amazon Prime | | |
| Hulu | | |
| Disney+ | | |
Winner: ExpressVPN
Torrenting
A VPN can provide privacy and security while torrenting. Both ExpressVPN and Windscribe permit torrenting on all of their servers, though Windscribe has more torrent-friendly features.
For example, Windscribe offers port forwarding, but ExpressVPN does not. Port forwarding allows incoming connections to reach the torrent client, and is a good way to improve torrent speeds and seed content.
Both ExpressVPN and Windscribe provide a kill-switch, which is used to stop internet traffic if the VPN connection drops out. This helps prevent your internet activity unwittingly becoming visible to your ISP.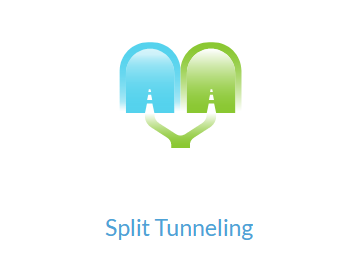 Both providers also offer a split tunneling option. This allows you to direct your internet traffic either through the VPN tunnel or via your normal ISP connection on an app-by-app basis. It's useful if you want to protect your torrent client with a VPN but connect to a streaming service via your regular ISP gateway, for example. For ExpressVPN, split tunneling is available on Windows, MacOS, and Android Apps, while for Windscribe it's available on Windows and MacOS, but not Android apps.
If you don't want to use a VPN at all for torrenting, Windscribe provides a SOCKS5 proxy server that you can configure your torrent client to use. It's not as secure, but might be faster.
Winner: Windscribe
Setup & usability
Good quality VPNs should offer apps suitable for all major platforms. ExpressVPN goes one further by providing a dedicated app for routers, which is something of a rarity among VPNs.
| No Value | ExpressVPN | Windscribe |
| --- | --- | --- |
| Windows | | |
| macOS | | |
| iOS | | |
| Android | | |
| Linux | | |
| Routers supported | | |
ExpressVPN also has the upper hand in terms of app design, with a slick interface that is consistent across all platforms. A large connection button dominates, and there are options to use your most-recent server or the fastest available location. More settings are available in the tabs, which helps keep the home screen clean.
By contrast, while the Windscribe app is great, the UI can feel a little cluttered and angular. Nevertheless, it's still easy for new users to quickly connect, thanks to a large button and a recommendation for the best server location appearing at the top of the server list. The mobile app is simpler and less stylized than its desktop counterpart.
Overall, the ExpressVPN app is better. It's available on routers and is both easier to use and more consistent in its design.
Winner: ExpressVPN
Security
We expect VPNs to be able to protect our data. That means strong encryption, leak protection and a range of robust connection options. Both ExpressVPN and Windscribe meet these requirements, as the table below illustrates:
| No Value | ExpressVPN | Windscribe |
| --- | --- | --- |
| WireGuard | | |
| SSTP | | |
| IKEv2 | | |
| OpenVPN | | |
| Self-hosted/Proxied DNS | Yes | Yes |
| AES-256 | | |
| IPv6 leak detected? | | |
| WebRTC leak detected? | | |
| IPv4 leak detected? | | |
The take-home here is that both VPNs use essentially uncrackable encryption to keep your internet traffic secure. Both services also run their own encrypted DNS on every VPN server, thus protecting your DNS queries as well as your internet traffic.
Where they differ is that ExpressVPN's Lightway protocol keeps your connection secure while switching to a different network. This is great for use with mobiles, where you might frequently switch from Wi-Fi to mobile data and back again. ExpressVPN says that Lightway's security credentials have been independently assessed by German cybersecurity firm, Cure53.
ExpressVPN also uses RAM-only servers, which means that no data is written to their hard-drives and the temporary memory is completely wiped with every reboot.
Winner: ExpressVPN
Privacy
Of the two providers, ExpressVPN is better able to guarantee your privacy. For one, it's incorporated in the British Virgin Islands, which has no mandatory data retention laws. By contrast, Windscribe is based in Canada, which is a member of the Five Eyes surveillance alliance.
This means that the Canadian Government is willing to share information on its citizens with other members of the alliance, which includes the UK, US, Australia, and New Zealand – not to mention other countries in the outer circles.
To offset this, Windscribe doesn't keep any personally identifiable information when you use the service. What it does record is a timestamp of your last session and how much bandwidth you've used. ExpressVPN has a similar no-logs policy, though it only collects dates of connections rather than times.
Both providers allow you to sign up using cryptocurrency, which provides some additional anonymity. ExpressVPN also accepts a variety of prepaid cards, which is a great option for the privacy-conscious who have no cryptocurrency.
ExpressVPN is a member of the VPN Trust Initiative, which is an industry-led non-profit consortium designed to promote privacy and security through VPNs. The group includes the more privacy-focused VPNs, which can only be a good thing.
Winner: ExpressVPN
Customer support
A responsive and helpful customer support team enriches your experience of using a particular VPN. This is certainly true with ExpressVPN, which has friendly staff available around the clock via the live chat function on its website. Windscribe, by comparison, relies on a chatbot for its primary customer support.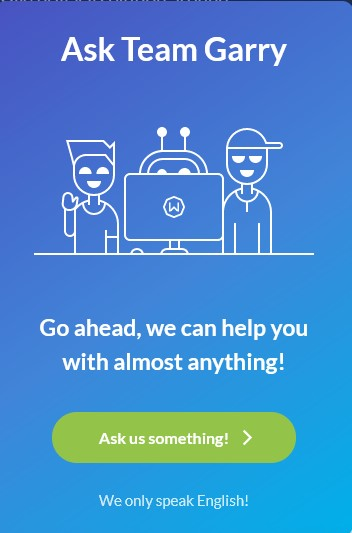 Both services allow you to email via their respective websites. In the case of Windscribe, this is your best option for speaking to a human. Alternatively, you can visit either provider's dedicated "knowledge" hub, where you can find information relating to everything from streaming services to torrent clients. Similarly, there are also FAQ sections which succinctly answer common queries.
ExpressVPN and Windscribe both offer comprehensive setup guides for all supported platforms. These provide step-by-step instructions together with screenshots for further clarification.
If you're wary of financially committing to a service long-term, ExpressVPN offers a 30-day money-back guarantee. By contrast, Windscribe requires a decision within three days. A better option for testing the Windscribe service is using the free pared-down version, and then upgrading to the fully-featured paid-for version if you like it.
Winner: ExpressVPN
Conclusion
ExpressVPN provides a depth of service that Windscribe struggles to compete with. This isn't entirely surprising – ExpressVPN has been in the VPN game for roughly twice as long as Windscribe.
During this time, ExpressVPN has sometimes been at the forefront of new VPN technology – it was the first to introduce RAM-only servers on its network, and the first to design its own VPN protocol.
This, combined with a sleek platform, high speeds, top-notch customer service, and faultless security has cemented its status as one of the very best VPNs available. However, this all comes at a cost – ExpressVPN is one of priciest VPNs on the market. By comparison, Windscribe – which itself isn't particularly cheap – is $3.95 a month less.
For some, this in itself makes Windscribe an attractive option. Indeed, there is plenty to like about the service. It provides decent speeds, excellent security, and is great for torrenting.
It even out-does ExpressVPN in a couple of areas. For example, it offers unlimited device connections, which can make it a good-value option for house-sharers. Gamers will also appreciate that it has port forwarding, which ExpressVPN does not.
If you want to save money and support the little guy, then Windscribe might be for you. Overall, however, ExpressVPN is difficult to beat.
Overall winner: ExpressVPN
If you're considering alternative VPNs, visit our other vs pages to see how ExpressVPN and Windscribe fare against different providers.