Most Xbox gamers think that they are making full use of their Xbox One system, but little do they know, that using a VPN can open a new world of gaming possibilities.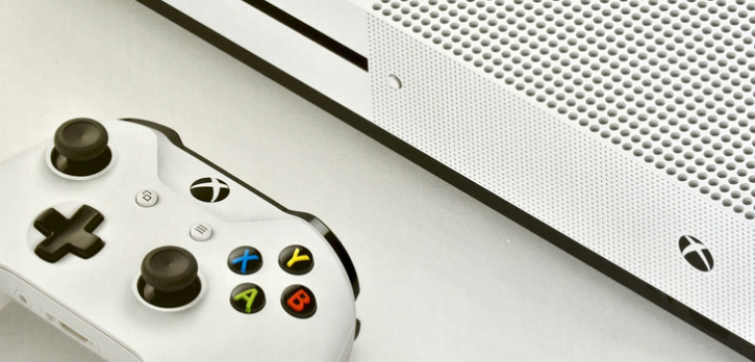 Of course, there are a number of factors that go into choosing the best VPN for Xbox, with speed and server locations being the most important. Check out the table below to compare our top recommendations for Xbox One VPNs:
Want more information? Our in-depth list lets you explore all the services featured on this page in more detail.
The Best VPNs for Xbox One
CyberGhost is a veteran VPN provider that is ideal for Xbox users. Excellent speeds make gaming and streaming Netflix on your Xbox a breeze. Customer support is also excellent, with a proven track record that rivals even the best VPN services out there.

The great speeds plus strong encryption, easy to use clients, and a 30-day money-back guarantee are all reasons why CyberGhost might be the right fit for your Xbox.
Likes
Excellent speeds- Great for streaming on Xbox!
5 simultaneous connections
Servers in 61 countries
30-day money-back guarantee
ExpressVPN is a fantastic and reliable VPN for Xbox One. It offers the necessary combination of fast servers, strong encryption, and solid customer support, all backed up by a 30-day money-back guarantee. There are plenty of servers, which is great news for Xbox gamers who need to connect to game servers in different regions.

ExpressVPN is also unique for selling its own preinstalled VPN routers. Here at BestVPN.com, we've had a chance to review one of these routers, and we weren't disappointed. The router is a breeze to set up, while VPN speeds and general network performance are also excellent. Try out ExpressVPN for yourself, I promise you won't be disappointed!
Likes
Servers in 94 countries
Excellent 24/7 customer support
Blazing fast speeds
Preinstalled VPN routers
30-day money-back guarantee
Dislikes
A bit pricey – but worth it!
NordVPN is known for having some of the best security and privacy features that a VPN can offer. Optional double encryption, an automatic internet kill switch, and support for Tor over VPN are just some of the reasons NordVPN's security features stand out from other VPNs.

NordVPN also provides VPN routers via Flashrouters so you can easily get your Xbox One and other home devices enjoying the benefits. You can give NordVPN a try with no risk to your wallet thanks to a 30-day money-back guarantee!
Likes
Strict no logs policy
Bitcoin accepted
Automatic internet kill switch
Six simultaneous connections allowed
Peer-to-peer (P2P)/torrenting allowed
Dedicated IPs available
PrivateVPN is an amazing service from Sweden that users praise regularly. It is a superb choice for using with an Xbox. It is fast, efficient, easy to use, and extremely reliable. It also provides lightning fast speeds for streaming and gaming. PrivateVPN truly is a pleasure to use and has all the important security features you might need.

Encryption is military grade OpenVPN and this VPN keeps zero logs. Amazingly, this fantastic VPN is also super cheap. Why not try the 30-day money-back guarantee to see why this VPN is proving so popular.
Likes
Loved by consumers
Super fast for streaming
Zero logs
Fully featured for security and privacy
Fantastic customer care
ProtonVPN is another solid choice on this list. ProtonVPN provides fantastic speeds for streaming or gaming on your Xbox system. Optional features include an internet kill switch, military-grade OpenVPN encryption, and up to 10 simultaneous connections.

Only want your Xbox One connecting to the VPN? No problem! ProtonVPN allows you to easily manage individual device connections.
Likes
Free version - try before you buy!
Military grade OpenVPN encryption
Up to 10 simultaneous connections
Solid streaming speeds
Dislikes
High-end plans are a bit pricey
Install a VPN on Xbox One
Method #1
Share your VPN connection with your Xbox through your home router
Total time required: ~20 minutes (you will need admin access to your home router)
Sign up to one of the best Xbox VPN services in this article or head straight over to our favourite, ExpressVPN.

Access your router's control panel (check the router's documentation to find it).

Navigate to the Network/Setup/Settings/WAN tab in your router's control panel.

Enter the VPN setup details you were sent when you signed up to the VPN service. This will be a combination of username, password, and VPN server address. (Get these from your VPN provider if you don't have them.)

Confirm/accept/save these changes and close your router's control panel.

Boot up your Xbox One.

Turn on your Xbox One and go to the Settings menu.

Select Network.

Select Set Up wireless network, to connect to a new network.

Xbox One will ask; Which one is yours? And displays the wireless networks detected in your area.

Select your WiFi network from the list and connect with the relevant login details.

Test your connection to confirm everything works and you're all set!

The router should now cause your Xbox to appear to be in the remote location of your choosing.
Method #2
Share your PC's VPN connection with your Xbox
Total time required: ~10 minutes (you will need an ethernet cable)
Subscribe to one of the best Xbox VPN services in this article or head over to our personal favorite, ExpressVPN. Install the VPN software on your home PC.

Connect your Xbox One to your PC with an ethernet cable.

Once connected, open the Control Panel on your PC. Navigate to the "Network and Sharing Center"

Click on "Change Adaptor Settings" on the left sidebar.

Right click on the VPN connection (the one you just installed on your PC) and click on "Properties." Click the "Sharing" tab.

Tick the "Allow other network users to connect through this computer's internet connection" box. Click "Ok."

Find the "Home networking connection" drop-down menu and select your home internet connection.

Connect to the VPN on your PC. Remember to choose a server location that fits your needs!

Plug one end of the Ethernet cable into the network port on your computer. Plug the other end of the network cable into the back of your Xbox console.

Boot up your Xbox.

On your console, make sure that all network settings are set to Automatic.

Test the connection
Why do I need a VPN for Xbox?
A Virtual Private Network, or VPN for short, is an online service that provides a wide range of privacy benefits and allows you to access the internet without restrictions. With just a few clicks, you can unblock regional Xbox games and save money from anywhere in the world!
With the Xbox One doubling down as a gaming and home media center, more and more people are using the console to stream Netflix, Hulu, and more. In this case, a VPN can unblock shows and films that might not be available in your region.
If all this sounds appealing and you would like to know more about how it works, navigate over to our VPN for beginners guide.
How to unblock content on Xbox
One of the most irritating things that almost every gamer will eventually encounter is region restrictions on games and certain Xbox apps. For example, Battlefield and the Grand Theft Auto series are blocked in a number of Middle Eastern countries. Netflix also restricts access to its full library of content outside the US. Find out more about how you can use a VPN that works with Netflix.
Luckily, geo-restrictions and blocks aren't a complete dead end. A VPN can allow you to access games that are blocked in your region or stream the full Netflix library on your Xbox! You can even use your VPN to change your virtual time zone to play Xbox games before they are available in your region!
Get more information on changing your location with a VPN in our geo-spoofing with a VPN guide.
Protect your Xbox One from hackers
Whether it's Sea of Thieves, Rocket League, or Call of Duty, the rise of online gaming has also brought along malicious gamers willing to do whatever it takes to win. One method used by these malevolent players is Distributed Denial of Service (DDoS) attacks, which occur when an online opponent spams your IP address with thousands of fake requests. This attack could cause significant lag or even disconnect you from your online game!
Using a VPN, your internet traffic is channeled through an encrypted tunnel. Your IP address is shielded, making it almost impossible for a hacker to target you.
The threat of a DDoS attack when gaming online is quite slim, save for a few specific situations. Nonetheless, The best way to stay secure whilst playing Xbox One is to use a VPN!
Quick View