Are you having trouble with your connection to Overwatch? Although an Overwatch VPN can't solve every problem, it might be the solution you need! If you are blocked from using the chat feature, or completely locked out of the game, a fast, reliable VPN can get you around those blocks by letting you pretend to be in a different country.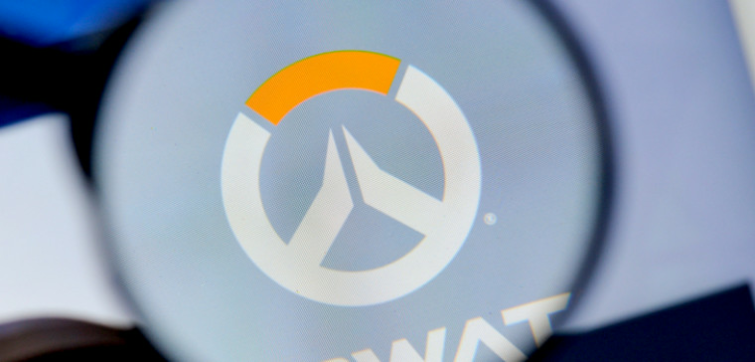 If your internet connection itself is the problem, a VPN may be able to help. In some situations, a VPN's encrypted network can avoid issues that would otherwise interfere with your gaming. We've reviewed over 150 VPNs over the last few years and have pinpointed the 5 best VPNs for Overwatch players.
With the table below you can compare our picks for the best VPNs for Overwatch easily
What is an Overwatch VPN?
A Virtual Private Network (VPN) is a subscription service that can hide your identity and lets you pretend to be in a different country. An Overwatch VPN is a VPN that is particularly useful for playing Overwatch. It doesn't matter where you are, or where you purchased your subscription: With a VPN for Overwatch, you can avoid several problems that could interfere with your gameplay.
It's important to realize that in most cases a VPN will slow down your connection to Overwatch. By encrypting your traffic and routing your traffic via the VPN server a slight loss of speed can be expected. Whether this is worth it depends on your situation (for many people it is worth it).
If you can't log into the game, or can't chat with your teammates, a slightly slower connection could be a small price to pay. Whether the tradeoff is worth it in your particular situation (if you have very fast net it will be) is something you will need to decide for yourself. A VPN's money back guarantee can come in handy here - because you can check for yourself.
Here are some situations where an Overwatch VPN could be a worthwhile investment.
You are Blocked from Playing Overwatch
Overwatch has had problems with cheats and hacks coming from players in parts of Asia. As a result, Blizzard (the publisher of the game) has put blocks on many connections from that part of the world. This knocks out bad actors, but can also affect regular gamers. The solution is to use an Overwatch VPN to log into the game from a VPN server located in a different area.
Even if you can log into the game, you may not be able to use the team chat features. Several countries (particularly in the Middle East) block the use of any chat type internet services. Once again, the solution is to use a VPN for Overwatch to log in to the game from a location that doesn't censor chat services.
Problems with Your Connection to the Game
Overwatch is a real-time game that demands a fast, reliable internet connection. But your connection to the game might lag. It might not be reliable, causing you to get disconnected from the game at the worst possible time. In these cases, a high speed VPN might be able to help.
If Overwatch takes a long time to respond to your commands in the game, you are experiencing lag. Lag can be caused by your ISP if they use bandwidth throttling. Too much internet traffic somewhere between you and the Overwatch servers can cause it too. Or the problem could be with the particular server the game connects you to by default.
An Overwatch VPN might help. Encrypting your connection to the game may allow it to avoid the bandwidth throttling. A VPN for Overwatch lets you change the route between you and the game by connecting to different servers in different countries. You may be able to find a route that has less traffic this way. This ability to change the route could also give you a more reliable connection to your default Overwatch server or let you log into a different server altogether.
Best Overwatch VPNs: Conclusion
In this Overwatch VPN guide, we've talked about the problems you can have when you try to play this popular game. We've seen how an Overwatch VPN can get you into the game when the powers that be try to keep you out or limit you. And we've seen cases where a VPN might help you get past some of the less-common connection issues that pop up.
If you are having any of the problems we've covered here, you know what comes next. The only way to know for sure if an Overwatch VPN will fix your game issues is to install one and see! All of the VPNs on this list are quality services that offer free trials or money-back guarantees, so there is really no reason not to test drive these 5 best VPNs for Overwatch.
For more information on using a VPN for overwatch on your preferred console, take a look at the guides below: