Want to install Kodi on your Xbox One in order to massively increase the amount of content you can stream to your TV? Then you're in the right place. Installing Kodi is a must for anyone who wants to do more than just game on their shiny new Xbox console.
In this guide, we'll show you how to install Kodi on an Xbox One, so you can start using its add-ons to stream everything from classic movies, to documentaries, and anime.
What is Kodi?
Kodi is hugely popular – an open-source media player that allows users to stream live TV and on-demand content.
Despite its availability on most platforms, however, it may surprise you to learn that Kodi was originally developed as a media streamer for the Xbox called XMBC (Xbox Media Player). So, if you're an Xbox One owner, you're missing out if you're not using Kodi.
Kodi has a seemingly endless selection of add-ons available, and these let users stream all sorts of content via the Xbox One. Best of all, with Kodi you'll be able to enjoy this content without the ads and pop-ups you might be used to when searching for, and streaming, content in a regular browser.
Another awesome thing about Kodi is that it was developed by a non-profit foundation with useability and freedom of access in mind. It now has apps for all kinds of hardware and platforms, which means you can use it on an Xbox One – or on PC, Mac, Android, iOS, Amazon Firestick, or Apple TV box.
How to set up Kodi on Xbox One
Now that you know what all the fuss is about, you might be wondering how to install and use Kodi on your Xbox One. The good news is that the process is incredibly straightforward seeing as the app is available on the Xbox store!
Open the main menu of your Xbox One and click Search.


Type Kodi into the search bar and click on the Kodi icon.


Click Get to download the Kodi app.


Install the app onto your Xbox One.
Click Launch as soon as the app has finished installing.


What are the best addons for Kodi on Xbox One?
Once you've got Kodi up and running on your Xbox One, the next thing you'll want to do is check out and install some of the most popular streaming add-ons! These include:
Exodus Redux
The Magic Dragon
Nemesis AIO
SkyNet
Clicksville
GAIA
Venom
Tempest
TubiTV
Placenta
The Dogs Bollocks
Cerebro ShowBox
Genesis Reborn
Fantastic
Ares Fitness
These add-ons (and countless others) will allow you to stream an almost endless amount of content. However, the ProPrivacy team always recommends that you stick to legal content sources, and will never condone the act of digital piracy – so please be careful when picking out Kodi builds and add-ons!
Plenty of people use Kodi with a VPN to access geo-restricted content and protect their privacy – and it's always better to be safe and use a Kodi VPN to ensure that you're secure, not being tracked, and have access to a free web.
How to Install KODI Add-ons on Xbox One
Once you've figured out which add-ons you're interested in, it's time to install them! Again, the process is incredibly easy, regardless of whether you stick with popular choices like MLB.TV, Pluto.TV, Twitch, YouTube, Adult Swim, South Park – or even install addons from well-known repositories like Kodil (which includes Fox Sports, Nemesis, StreamHub, Exodus, Covenant, Elysium, and Placenta).
Below, we've included a step-by-step guide to help get you started:
Launch Kodi on your Xbox One and click on Settings (gear icon).
Click on Add-ons.
Enable Unknown sources (this will allow you to install any add-ons that take your fancy).
Now select Install from Repository.
Then, select All Repositories and search through folders like Video Add-ons to find the content you're after.
Alternatively, you might want to install a specific repo. If this is the case, you'll first need to find the URL for that repo before following the instructions below (where we install the Exodus Repo).
Open Settings.
Select File Manager.
Click Add Source.
Click <None>.
Enter https://i-a-c.github.io/ and then click OK.
Enter a name for the media source (Redux) and click OK at the bottom.
Redux will now be present in your file manager.


Head back to the settings screen by pressing back and select Add-ons.
Select Install from zip file.
Choose Exodus and click on the .zip file for the repository.
The Exodus repo will now install, wait until you see the Exodus Redux Repo Add-on installed message in the top right of your screen.


Now click Install from repository from the menu that's on your screen.
Then click Exodus Redux Repo > video Add-ons.
Select Exodus Redux and click Install.
Click OK to install all the additional Add-ons you need for Exodus Redux.
Head back to the Kodi main menu and select Add-ons followed by Exodus Redux.


You can now stream shows by searching through the Redux directories.
Note: The above installation method can be used for any repository, simply replace the URL for Exodus with the URL for the repo you are interested in (you can find these online).
How to stay secure using Kodi on Xbox One
If you want to use Kodi safely, you'll also need to use a VPN. This will prevent anyone from tracking what you get up to on the media player, which is great if you intend to use a wide assortment of repositories and add-ons.
A VPN encrypts your data and prevents your internet service provider, government agencies, local network admins from knowing what you do online. As a result, it'll be much safer to use Kodi, and particularly in countries where Kodi add-ons have been restricted by the government.
A VPN also conceals your IP address from the devs running video repositories you connect to. This prevents services from detecting your real IP address (which could be traced back to you). It'll also protect you from being targeted by hackers who may probe your IP address for vulnerabilities and subsequently infect your device with malware or other exploits and nasties.
The very best VPNs for Kodi implement strong OpenVPN encryption and all kinds of features, like a kill-switch and DNS leak protection, to ensure your digital privacy is always kept safe. If you're interested in using a VPN with Kodi, you can check out our top provider picks in the table below:

From $6.67/month
The best VPN for Kodi. A lightning-fast and secure service with servers dotted across 94 countries, as well as a dedicated Android TV app. Also offers a 30-day money-back guarantee.
ProPrivacy TrustScore:

10 out of 10

Simultaneous connections

5

Server locations

160

Free trial

No

From $3.69/month
The best mid-range VPN for Kodi. An inexpensive option that can access Kodi, as well as other popular streaming services, and offers a huge variety of security features as well as a 30-day money-back guarantee.
ProPrivacy TrustScore:

9.9 out of 10

Simultaneous connections

6

Server locations

60

Free trial

No

From $2.00/month
The best user-friendly VPN for Kodi. With sleek and easy-to-use apps ideal for VPN newcomers, including dedicated Android TV and Fire Stick apps, and access to hundreds of Kodi add-ons. With a 30-day money-back guarantee.
ProPrivacy TrustScore:

9.8 out of 10

Simultaneous connections

10

Server locations

200

Free trial

No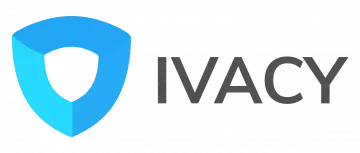 From $1.19/month
The best secure VPN for Kodi. With top-notch OpenVPN encryption and customizable security features, as well as a dedicated Kodi VPN app, and easy setup. Also offers a 30-day money-back guarantee.
ProPrivacy TrustScore:

9.7 out of 10

Simultaneous connections

10

Server locations

100

Free trial

No

From $2.30/month
The best value VPN for Kodi. Offers unlimited simultaneous connections and apps for all platforms at a budget-friendly price, and thousands of speedy servers for smooth HD streaming. With a 30-day money-back guarantee.
ProPrivacy TrustScore:

9.6 out of 10

Simultaneous connections

Unlimited

Server locations

100

Free trial

Yes
What are the best Xbox One Kodi builds?
A Kodi build is a simple way to install a preset version of Kodi that comes with add-ons. These builds usually have unique skins, and have been designed to provide increased ease-of-use for people who want access to specific content.
The problem with these pre-configured Kodi builds is that they may install an add-on that includes copyrighted content, and, if you don't realize that this has happened, watching this content could actually cause you to break the law. This is why it's always much safer to use a VPN when experimenting with Kodi builds.
Generally speaking, we recommend that you stick to the official version of Kodi (Leia 18) that's available in the Xbox store. From there, you'll have full control over the repos and addons you install, so you'll know exactly what is on your system.
For those still interested in Kodi builds, we've put together a list of the most popular options below:
Duff X
Duff X build was developed specifically for the Xbox One. It comes with its own splash screen and green "Duff" logo, which can be found above the Leia 18 Kodi logo. The main menu splits content into categories: Movies, Music, TV Shows, Kids, Anime, Sports, 4K UHD, SD Wizard, TNT Preview, Settings, and Add-ons. Duff X comes with add-ons pre-installed: Incursion, FlixNet, Placenta, Covenant, Maverick TV Yoda, Supremacy, Genesis Reborn, YouTube and more.
Kronos Lite
This build is true to its name, with a stripped-back look designed for ease of use and a main menu that provides access to Live TV, Sports, Setups, Settings, Kids Movies, and TV shows.
Magic Dragon
This version of Kodi comes with the popular Aeon Nox skin and provides access to the Magid Dragon repo (used to be called The Pyramid) right out of the box. It comes pre-installed with loads of good add-ons including Just Sports, Yoda, Supremacy, Maverick TV, Joker Sports, Numbers. This makes it great for those looking for sports.
Leia Silvo
This build boasts impressive customization, thanks to a selection of skins, and comes pre-installed with all sorts of add-ons that provide content that's split up into categories like Live TV, Her Place, Sports, Kids, Movies, and TV shows.
Gold Build Leia
This popular build features a gold background and a gold dragon, and breaks its content down into an easy-to-use menu with Favorites, Tools, Live TV, Kids, Sports, Music, Movies, TV shows, and Extras.