Formerly known as XBMC, Kodi is an open source media player and entertainment hub that has been the subject of considerable controversy and confusion. This is primarily a result of people using Kodi to illegally stream copyrighted materials, such as movies, sports events, and television shows. This guide will answer the two most commonly asked questions regarding Kodi: is it legal and is it safe?
Is Kodi legal?
In short, Kodi, as it is supplied, is perfectly legal in most countries because Kodi is a media platform much in the same way that YouTube is. Kodi enables users to stream content onto almost any device. However, the illegalities and gray areas relate to how Kodi is used by an individual, and when illegal and unofficial add-ons are used which may infringe upon copyright legislation.
Add-ons that contain copyrighted material, or are rooted in piracy websites and repositories, are banned by Kodi and illegal in most countries. Alongside this, selling "pre-loaded" Kodi set-top devices that already have illegal third-party add-ons installed was also ruled unlawful by the European Court of Justice (ECJ). The focus here is that Kodi itself is not illegal, only the action of using it to access copyrighted materials illegitimately.
How are governments cracking down on Kodi piracy?
Around the world, copyright legislation is becoming tighter and tighter. The goal is to secure copyrighted materials, and the profit gained from those materials, for the appropriate persons. However, countries are taking many approaches to battling copyright infringement:
USA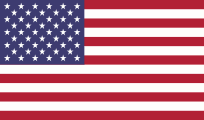 The Federal Communications Commission (FCC), like many copyright authorities, has banned the sale of "pre-loaded" set-top Kodi boxes, and is continuing to fight against copyright infringement. More recently, the US has focused on international copyright infringements, as well as the possible reform of the Digital Millennium Copyright Act (1998). The DMCA regulates digital media and deals with the scope of copyright infringement issues, as well as penalties.
Find out how you can stay secure with a VPN for the USA.
Canada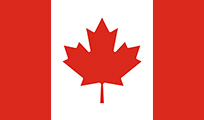 In previous years, ISPs in Canada would send notices demanding payment for copyright infringement. However, after a mandatory review of the Copyright Act (1985) in 2018, Canada passed new legislation which prohibited these demands for payment and/or personal information. This change was seen by many as a defense of piracy, but was in fact a means of protecting innocent people who were falsely accused because of changing IP addresses.
Find out how you can stay secure with a VPN for Canada.
UK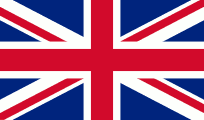 In recent years, the UK has followed in the footsteps of the rest of Europe in banning "pre-loaded" set-top boxes, putting the focus on illegal third-party streaming add-ons and piracy websites that infringe copyright laws. Alongside this, the UK has pushed for people to be more aware of the risks of streaming, as well as reinforcing the fact that streaming content that is not public domain is still illegal.
Alongside this, Brexit has caused some confusion surrounding how UK and EU copyright will be affected; and for the most part, it won't be. This is primarily because of a substantial part of copyright law being derived from the EU Copyright Framework. Under the powers of the European Union (Withdrawal) Act 2018, the UK introduced the Intellectual Property (Copyright and Related Rights) (Amendment) (EU Exit) Regulations 2019. Under this legislation, UK copyright will be protected in the EU, and vice versa.
Find out how you can stay secure with a VPN for the UK.
Europe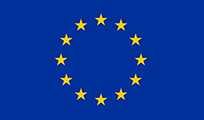 With regard to copyright, Europe is mostly governed by the EU, which has had a significant impact on the evolution of copyright legislation. As mentioned throughout this article, the ECJ banned the sale of "pre-loaded" Kodi boxes, intending to halt the sale of devices which pirate copyrighted materials. For users, this means that they cannot sell a Kodi device which contains third-party add-ons, and that the use of streaming copyrighted materials through third-party add-ons also constitutes a criminal act.
Other regions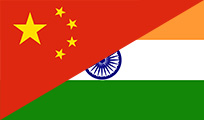 Nations such as India and China have come under considerable scrutiny regarding copyright infringement and punishment, with India having an arguably incapable approach that has generated a substantial backlog of cases. Notably, India places the onus of criminal activity on the distributor more so than the viewer, despite ongoing legal discourse and action.
Meanwhile, China has also found itself at the heart of controversy surrounding Intellectual Property Rights more generally. But despite this, the greatest issue for Kodi users in China is the mass censorship imposed by the government, rather than a focus on illegal streaming.
Check out our World Privacy Report to find out how to stay secure online in your country.
Is Kodi safe?
So how safe is Kodi? Well, that depends on how you use it. In its vanilla state, Kodi is safe (though it is still vulnerable to targeted attacks, such as man-in-the-middle attacks that seek to steal personal information), and the official add-ons in the Kodi repository are also safe and without malware.
However, using third-party and unofficial add-ons and streaming content can also put you and your device at risk. When using Kodi, your Internet Service Provider (ISP) can monitor your usage and report any illegal activity to the relevant authorities. With this in mind, using illegal Kodi add-ons can see you falling foul of copyright legislation, and facing the consequences of such actions.
How to stay safe on Kodi
The best way to stay safe on Kodi is to use it as it is supplied, with only the official add-ons' and to couple it with a VPN so that you are protected from attacks. For a curated list of the best VPNs to use with Kodi, click the link.