The Best VPNs for Kodi:
VyprVPN
If you are a fan of Kodi, you probably know about the use of VPNs to stream extra content. In this guide, we discuss how to set up a VPN on Kodi so that you can enjoy a wide array of the best addons.
With a VPN, any Kodi user can quickly pretend to be in a different region to stream more content. A VPN can also let you access exclusive Kodi addons that show live sports, live TV, box sets, and movies – without fear that your ISP might track you.
The easiest way to use a VPN with your Kodi is to install the VPN's custom VPN client. This allows you to enjoy the VPN connection on Kodi with no manual setup or technical knowledge. However, we will also explain how to use VPN add-ons like Zomboided for Kodi to set up a manual VPN connection if you want to.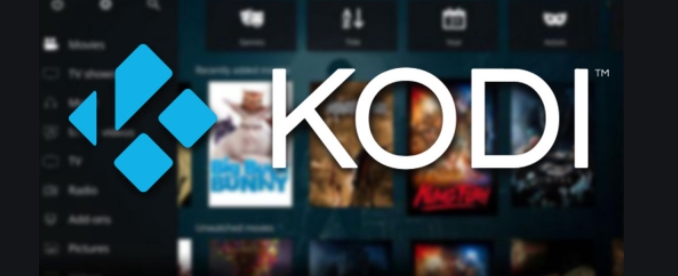 What is the easiest way to use a VPN with Kodi?
The best and easiest way to use a VPN on Kodi is to install a VPN provider's custom VPN app onto the device you run Kodi on. Consumer-facing VPNs have apps for Windows and Mac computers, which means you can easily install the VPN and begin using it with Kodi without needing to do anything else.
Some VPN provides even have VPN apps for Android TVs and set-top boxes as well as offering VPN apps for firesticks. This means you can install the VPN directly onto your Smart TV or Android Box. As a result, the VPN will encrypt your data and allow you to spoof your location, without the need for any in-depth knowledge or technical wizardry.
Alternatively, you could set up a VPN connection on your Wi-Fi router, so that every device in your home (including whichever device you run Kodi on) connects to the internet via the remote VPN server location automatically.
If you are a regular home user, we strongly recommend setting up your VPN in one of these two ways. And, if you are interested in the router method (but don't want to set up the VPN on your router yourself) you have the option to purchase a pre-setup VPN router that comes ready out-of-the-box.
Setting up a VPN on Kodi with Zomboided VPN manager
If you still prefer to set up your VPN connection manually by using a VPN add on, a good option is to use Zomboided VPN Manager.
Perhaps you are one of the few people who has set up your own VPN server, or maybe you want to connect to your VPN provider from within Kodi for some other reason. If this is you, the following walkthrough will help!
What is Zomboided?
Zomboided VPN Manager is an addon for Kodi that supports over 30 VPN services. This makes it a highly versatile add-on that can be used to connect to a variety of consumer-facing VPN providers. The addon can be set up on Kodi running on the following systems:
OpenElec (v5 onwards)
LibreElec (v7 onwards)
Linux (OSMC, Raspbian etc)
Windows (v7 onwards)
Unfortunately, Zomboided is not compatible with Android devices.
How to set up a VPN with Zomboided on Kodi Leia
Below we have described how to install Zomboided on Leia (Kodi version 18.5). If you have a different version, the menu system may look slightly different but the steps will be the same.
The first thing that you must do is to subscribe to a VPN provider. Without a VPN subscription, you cannot set up your VPN using the Zomboided VPN manager addon.
Now, install OpenVPN GUI onto your device. It is available for download at openvpn.net. (Bear in mind that OpenElec 5 and 7 come with OpenVPN pre-installed. If you are using either of these platforms, simply install the Zomboided VPN Manager add-on using the instructions from step 4 onwards).
You will now need to set up OpenVPN GUI using the .ovpn files for the VPN server you wish to connect to. Your VPN provider will provide the configuration files for its servers in the member's areas of its website. Your VPN provider will also have a guide for setting up the .ovpn file in the OpenVPN GUI application.
With that done, you must download the Zomboided repository to your Kodi device. (Clicking the link will start the download in .zip format.)
Now, launch Kodi and navigate to Addons > Install from zip file. Here, locate the Zomboided repository in your downloads folder and select it.


You will now get an "Addon enabled" notification with the Zomboided logo, which means it has installed.
Next, head back to your Kodi system menu, hover over Add-ons in the menu and select Install from repository on the right.


Now, choose the Zomboided repository from the menu and select Services > VPN Manager for OpenVPN. Click Install.


Zomboided VPN Manager will now have installed. When prompted choose Settings.


Another window will now open. Choose VPN Configuration on the left, and select the VPN Provider that you want to set up. (You will need to have subscribed to a VPN prior to this stage, to see the best VPNs for Kodi click here.) For the purposes of this guide we opted to set up ExpressVPN:


Now fill out the User name and Password fields for connecting to your VPN. (You will have gained these details when you took out the VPN subscription.)
Next click on VPN Connections on the left-hand menu (it is under the VPN Configuration tab you just used).
Click on First VPN Connection (used to auto connect at start up)


Now, choose the server location you wish to connect to.
You can add more VPN connections by entering each server (maximum 10 default servers permitted)
Click OK to finish setting up your VPN connection
If you encounter an error after following these installation instructions, it is probable that you have not installed OpenVPN GUI and set it up with your VPN's .ovpn files. You must do this in order to allow Zomboided to leverage it to establish the connection.
How to install an OpenELEC VPN add-on for Kodi
A few VPN providers have a custom VPN add-on that you can install on Kodi running on OpenELEC (and prior builds such as Isengard 15.0 and onward). If your VPN provides a custom add-on of this kind, you can install it using the steps below:
Launch Kodi and navigate to Settings > File Manager
Double click Add Source
A box will appear, click on None and enter the URL provided by your VPN for its Kodi addon. Now, click Done and give the addon a custom name (for this example, we will use the name Kodi-addon). Now click Done and then click Ok.
Go back to the Kodi home screen
Click on Add-ons >Add-on Browser (the package box icon located at the top left corner) > Install from zip file > Kodi-addon. Select the .zip file for your VPN's Kodi add on.
Wait for the repository to install (it may take a few minutes)
Once the add-on is installed, go to Program Add-ons and select the add on for your VPN provider. Click on it and select Add-on Settings
A box will appear, enter the username and password for your VPN account
To change the server location, click on Change or disconnect VPN connection
For more information check out our how to set up a VPN on Kodi with OpenELEC guide.
Pros and Cons of Kodi VPN Addons
So, what are the pros of using a Kodi addon like Zomboided? The main benefit is that a VPN addon can allow you to control the VPN from inside of Kodi itself. It can also allow you to connect to the VPN automatically when you launch Kodi, which will prevent you from using Kodi without a VPN connection.
In addition, it can be useful for techy users who want to connect to a VPN server you have created yourself on a Virtual Private Server.
Of course, the con is that using a VPN addon for Kodi is much trickier to set up, meaning that it is only really for hardened tech-heads. Another drawback is that a manually setup VPN connection may not be as secure, and will have fewer features.
Thus, market-leading VPN clients are not only easier to use, but they are designed to give you robust data privacy and security with added functions:
A large choice of server locations to connect to for streaming more content
A kill-switch to cut off your internet if the VPN connection fails (prevents you from leaking data to your ISP midstream)
Strong VPN encryption that is free of IP, DNS, and WebRTC leaks
Fast VPN connection speeds for streaming in HD without buffering
Customer support, to help you set up and use the VPN with your Kodi
As a result, custom VPN apps can be trusted to provide you with the privacy and data security you need to use Kodi without being tracked. (As long as you stick to a trustworthy and reliable VPN provider for Kodi in the first place.)
Do you need a VPN for Kodi?
Many people use a VPN for Kodi VPN to make the most out of their Kodi media player. By using a VPN, you can access more content and prevent anybody from monitoring what you are streaming. Below we have included all the benefits of a Kodi VPN:
Prevent your ISP and the authorities from monitoring what you stream.
Conceal your IP address from Kodi addons and channels.
Unblock geo-restricted add-ons like BBC iPlayer, Hulu Plus, ESPN and hundreds of other international TV channels.
Install add-ons that are usually restricted where you live
Gain unrestricted access to popular content on Kodi to unblock shows and sporting events.
Prevent government agencies from tracking what you do online with Kodi
Can I Use Kodi Without A VPN?
Yes. You can watch plenty of content available where you live on Kodi – without using a VPN. However, if you want to make the most out of your Kodi to stream content from all over world, you will need a VPN for Kodi.
What is the best way to use a VPN with Kodi?
Although we have described how to install a VPN manager for Kodi in this guide, we still strongly recommend users not to use this method to use a VPN with Kodi. Setting up a VPN connection manually using Zomboided is tricky, and users often encounter problems. For this reason, it is far better to follow the steps below:
Subscribe to a VPN for Kodi.
Download the VPN software and install it on your Kodi device (Our recommended VPNs for Kodi have software for Windows, macOS, Android, and iOS)
Login to the VPN app using your credentials
Pick a VPN server location from the list (in the location where you need it) and click Connect.
As soon as the VPN connection is established, launch Kodi on your PC or mobile device and use it as you usually would. It will now work as if you were located in the location of the VPN server, and you will have complete privacy thanks to your VPN connection.
What is the best VPN for kodi
ExpressVPN - The best VPN for Kodi. It's super fast, secure, has great apps for all popular devices including Firestick, and has a smart DNS included.
NordVPN - An excellent VPN for Kodi. It's secure and great at unblock streaming service from around the world.
Surfshark - A cheap VPN for Kodi. But, although it's cheap it has excellent features and matches up with more expensive services.
IPVanish - A fast VPN for kodi. It unblocks everything and has a great apps for windows, mac, iOS, Android, and Firestick.
VyprVPN - A great all-round VPN. It has great apps, unblocks almost anything, and has been audited by a third party to prove it's secure.
Check out our best VPN for Kodi guide for more information about each of the services list above.