Chinese websites that are geo-restricted to China aren't available outside of the nation. For this reason, anybody who wants to get behind the Great Firewall of China (GFW) requires an IP address within China. The answer is a Virtual Private Network (VPN) service, which allows anybody to easily 'spoof' their location within China. Although there are certain features that a VPN for China must have in order to bypass the great firewall. With the best VPN, anyone can see Chinese websites as if they were inside China.
---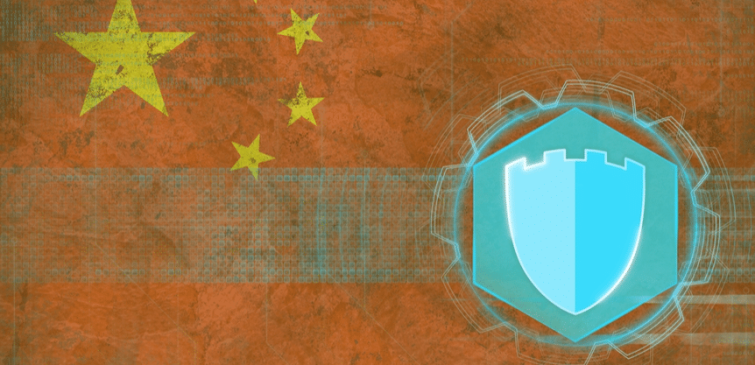 Get a China IP with the following VPN services
For Chinese people who are working abroad or on vacation, a VPN is perfect. By providing a Chinese IP address, they can access all Chinese web services, such as banking or Renren. For people who want to buy directly from Chinese manufacturers, a China IP address is also ideal. Do bear in mind, however, that China is actively seeking to crack down on VPNs. As such, this list is subject to change and you should always check with the VPN before you subscribe (by contacting customer service).
Best VPN for a China IP
Take a look at the best VPN services with China IP address below.
One of the few VPNs that still offers IP addresses in China and in hundreds of places around the globe
Pricing

From $3.99 - $6.99
The best way to get a China IP address in 2018 is still the popular VPN service, HMA. This is despite the fact that it has suffered minor setbacks from time to time (including when it lost all three servers temporarily last year).

For just $4.99 per month (for a yearly subscription), users get access to over 860 servers in over 190 countries – including mainland China. HMA was at the center of some controversy for having to help the authorities (by handing over some data about one of its subscribers). However, this appears to have been only a minor setback, and, on the whole, the VPN is well liked (especially for getting a Chinese IP address).

Subscribers can use two simultaneous connections. Speeds are excellent on the Chinese servers, and users will have no trouble streaming in HD. Encryption is industry standard, as HMA offers our recommended protocol, OpenVPN. It also offers a 30-day money-back guarantee, so that you can try the service risk-free. Due to its excellent Chinese servers, HMA is the best way to get a China IP in 2018.

Extremely highly rated by subscribers - Based in Singapore - Servers in 50 countries
Pricing

From $1.50 - $7.50

Available on

Windows
macOS
iOS
Android
Linux

Unblocks
Ivacy is one of the few VPNs that has a server in both China and Hong Kong, it also has a large choice of servers across Asia and the Pacific rim - providing plenty of servers in the region. With Ivacy you get a service that has been growing in strength over the years, and which is now extremely highly rated by its subscribers. What is surprising, is that this VPn is also very cheap. Thus, with a subscription you get quality apps, excellent unblocking capabilities, and good customer care at a very fair price.

We like Ivacy's apps on all platforms and it provides fantastic speeds for streaming. It also unlocks sought after geo-restricted service from right around the globe - including 10 Netflix catalogs. If you need an IP address in China, you will be hard pushed to find a secure VPN that has a server that is as good as Ivacy. Well worth testing using its 30-day money back guarantee. Finally, you can use it on 5 simultaneous devices with a single subscription.

Servers in China and 80 countries
Pricing

From $3.88 - $16.84

Available on

Windows
macOS
iOS
Android
Linux

Unblocks
Hotspot Shield Elite is a premium VPN subscription plan that provides access to 3200 servers in 80 countries around the world - including in China. With Hotspot Shield you get super fast connections thanks to its proprietary encryption protocol. This VPN can be installed on all devices, and those apps have plenty of useful VPN features. This VPn also unblocks streams and geo restricted content from around the world - such as Netflix US and BBC iPlayer.

Overall this VPN is reliable and will suit people who want to stream a lot of content. However, for hardcored privacy advcates it is probably better to go for one of the VPNs that implements OpenVPN encryption. With that aid, this is a useful VPN that many people like because of the free plan. However, to access an IP in China you will need to pay for a premium subscription. You can test it risk free thanks to its long 45-day money back guarantee.

A superb service based in Bulgaria that provides fast speeds when connected to its Chinese server
Pricing

From $2.99 - $9.90

Available on

Windows
macOS
iOS
Android
Linux

Unblocks
VPNArea is an absolutely amazing option for anybody that needs a Chinese IP address. Not only is this VPN superb value for money, but it is also based in Bulgaria - well out of the way of any invasive jurisdictions. This zero-logs VPN is extremely trustworthy, has apps for all platforms, and is fully featured with a killswitch, DNS leak protection, and stealth mode (for bypassing the Great Firewall of China).

VPNArea provides fantastic speeds for streaming on sites like Youku. In addition, it permits peer-to-peer (P2P) with BitTorrent. With servers in both China-Quingdao and China-Shanghai, this VPN is perfect for getting a Chinese IP address. Why not try it thanks to its 14-day money back guarantee?
Select a VPN to download
As soon as you have decided which of the VPNs you prefer, click through to your chosen VPN's website and subscribe. Paying for your VPN yearly will save you a lot of money, so if you need to use a Chinese IP address regularly, opt for a yearly subscription.
After registering with the VPN for China, you will be given access to download the VPN's software (client). The software for connecting to the Chinese IP address will download very quickly and is incredibly easy to install. Just remember to choose the one for the platform that you use.
The VPNs we recommend all allow more than one simultaneous connection, so you can connect to Chinese websites on a smartphone, tablet, and laptop.
Choose OpenVPN Encryption Protocol
Here at ProPrivacy.com we prefer and recommend the OpenVPN encryption protocol - please choose it in your chosen VPN's settings. Browsing some geo-blocked content can be in breach of copyright, but OpenVPN will keep you secure.
Remember: if you have any problems, your VPN provider will be able to help you quickly fix any issues. Simply contact them, or get in touch with us here at ProPrivacy.com. We are always happy to help.
Connect to a Chinese IP Address Server
Having installed the VPN software on your device (and selected OpenVPN), it is time to connect to the Chinese IP address.
To do so, just choose a server in China from the VPN's server list. Click Connect and wait for the software to go green or say Connected. As soon as it connects, your data is fully encrypted and your IP address appears to be from China. The result is that you appear to be just like any other person using the internet from within China.
China IP address: Considerations
Getting a VPN that provides a China IP address involves a few important considerations. In this guide, we have carefully paid attention to these factors to make sure that your China VPN tunnel does the job well.
Not every VPN on the market works well - some are terribly slow. In addition, many VPNs are neither trustworthy nor reliable. There are in excess of 800 VPN providers, many of whose services have outdated encryption and privacy policies that are incredibly risky. Some even sell customer data to third parties.
A poor quality VPN simply isn't a viable option. A VPN needs to provide fast, unrestricted access to a Chinese IP address AND effective security and privacy. Without both of these, the VPN is a rip-off.
What Makes a Good VPN for China?
When using an IP address in China to access geo-restricted content, you need to be highly secure. Sadly, many VPNs provide badly implemented or outdated encryption. Furthermore, many VPNs don't provide the level of service you need to be secure.
When selecting a VPN with a China IP address, subscribers require a server that successfully gets them through the GFW. Those China-based servers also need to be lightning fast, or else your internet connection will be much too slow.
To enjoy a Chinese IP address, consumers need a VPN that provides peace of mind due to top-of-the-range encryption and privacy practices. For this reason, a VPN for China should keep no usage logs, share no data with third parties, and provide OpenVPN encryption (implemented strongly). All of the VPNs that we have selected for this guide provide safe and private access to Chinese IP addresses.
Use any Chinese Website!
With a VPN subscription, internet freedom becomes the norm. Subscribers can privately and securely access content anywhere that their VPN has a server. To use Chinese websites, a China IP address is required. All of the VPN services that we have recommended provide this important service.
All of the excellent VPNs that we have suggested also have VPN servers located around the world. This means that you can use your VPN subscription to connect to websites in many other countries too. Privacy is always useful, so you should use a VPN to encrypt your data at all times. You can also access excellent geo-restricted content all over the world. If internet freedom is what you want, a VPN is the answer.
VPN into China - a quick warning
In the last year, China has been actively cracking down on VPNs. Domestic VPNs within China have been the worst affected. However, even some international VPNs that have endpoint servers in China (Chinese IP addresses) have suffered a loss of their servers. This is a fluid and ongoing battle of wills. The good news is that (as you can see from this article) there are still some VPNs that allow you to get an IP address in China. However, because of the ongoing climate, it is always worth clicking through to the VPN to ask if they still have servers in China. The VPNs in this list will get back to you quickly and at least then you will have a definitive answer about getting a Chinese IP address.
Conclusion
In this guide, we have demonstrated how anybody can easily get a Chinese IP address. The best VPN service for getting a China IP address is HMA. As people enjoy choice, we've also recommended four other services. We looked at the market closely to decide on the world's five best VPNs for getting a Chinese IP address.
All of these VPNs will unblock Chinese websites. In addition, they all offer a trial period of some kind, so you can test the VPN risk-free to be confident that it works. On top of that, all of the VPNs that we have recommended are trusted services that provide some of the fastest connection speeds on the market.
Privacy policies were high up on our list of requirements, and all of these VPNs run a tight ship when it comes to providing excellent privacy for their users. In addition, encryption is of the very best standards, so you can be confident of staying secure when using a China IP address.
Everything has been carefully considered by our team here at ProPrivacy.com so that you can select a VPN for China with confidence. As such, we'll leave you to enjoy selecting a VPN with a Chinese IP address. If you have any questions, please leave a message below.