Disney+, pronounced 'Disney Plus', is a popular streaming service available in the US, Canada, the Netherlands, Australia, and New Zealand. The good news is that if you are living outside of those regions, you can use certain VPNs to access Disney+ on any device. Connecting to any of the countries above with an adequate VPN service will allow you to access Disney+ to stream huge amounts of content. If you want to watch Star Wars: The Clone Wars season 7 as soon as it comes out; this article is for you!
Want to learn more about VPNs?
If you've never used a VPN service before and want to learn exactly what one can do for you, we'd recommend checking out the following guides:
The Best Disney+ VPN
The list below provides a quick look at the best VPN for Disney+ (and four close runners up). For a more comprehensive look at any of the VPNs we've listed, be sure to scroll down to our in-depth summaries where we explain how and why the providers made the cut. Of course, our first-place pick is an ideal option for accessing Disney+ if you're in a rush.
Access Disney+ with a VPN
To access Disney Plus with a VPN, you require a service with servers in the US, Australia, or New Zealand. However, not all VPNs can actually access Disney+, so you'll need one that does! Last but certainly not least, you're going to need a VPN service that's fast enough to let you stream without buffering issues.
What makes the best VPN for Disney+?
A VPN is an online tool that allows you to pretend to be in a different country. It does this by concealing your IP address and replacing it with one that belongs to the VPN provider. So, the best VPNs for Disney+ have servers that can access the service, and these servers need to be in the right locations.
Although many VPNs have servers in the US, Canada, Australia, New Zealand, and the Netherlands – few of those VPNs can access Disney+. That's why it's essential to pick a VPN provider that's properly equipped for the job.
Sluggish speeds are the downfall of many VPNs – some will be able to access Disney+ without a problem, but be too slow to stream the shows without constant buffering. Clearly, this isn't ideal. If you subscribe to these services, you'll end up with the kids (and probably a few adults) complaining that "it's not working!"
So, save yourself some hassle and check out the VPNs we've hand-picked. They've been chosen because they're well-rounded services that provide everything you need; including the servers that access Disney+ and fast speeds for HD streaming.
Can I get a free VPN for Disney+?
If we're being honest, no.
Whilst there are free VPNs aplenty on the market, these services can be dodgy and skimp when it comes to your digital privacy. Instead, your web browsing habits can be unknowingly collected and sold to third parties in order to create a revenue stream. This is the exact opposite of what you want a VPN to do.
There are reputable VPN providers that offer a free service, however. But these options are limited. You'll more than likely have a bandwidth cap and a monthly data allowance, which is fine for your average day-to-day browsing, but won't be enough if you want to stream Disney+. These free options also typically lack the power to access geo-restricted sites, and may not even have servers in the locations necessary to do so.
Thanks to their bandwidth limits, a free VPN will not provide enough data to stream more than one or two shows. However, they are a good way of testing a service before committing to a subscription. VPN free trials are also fantastic for this, and we encourage you to take advantage of them.
The best way to test Disney+ for free is to make use of one of our recommended VPN's money-back guarantees. These trial periods will allow you to use an unlimited VPN to stream as much Disney+ as you like, and they can last up to 30 days. If you have any issues (or simply want to test another one) you can ask for your money back.
Do the recommended Disney+ VPNs provide privacy?
Yes. A VPN's primary job is to provide digital privacy. The fact that these services also let you watch Disney+ is just a fortunate side effect. Thus, if you are looking for a VPN that does both things, you can opt for any of the VPNs in this article. The VPNs that we have selected all provide the privacy and security features you need to:
Stop your ISP snooping on your data and web traffic
Protect your data from hackers on public Wi-Fi
Stop public Wi-Fi services tacking your web browsing habits (hotels, coffee shops, etc)
Prevent the government from collecting your metadata and web browsing habits
Stop your employer from tracking what you do online
All the VPNs we've highlighted in this guide are fully featured privacy services that include a kill switch, DNS leak protection, and some even have VPN cloaking to evade firewalls in countries like Iran, China, Turkey, and Egypt.
How to access Disney+
To stream Disney+ online, all you need to do is subscribe to one of the VPNs on this list. Don't worry if you're lost – we've boiled it down to a few steps below that explains everything you need to know.
Choose a VPN from this list. All of our recommendations access Disney+, so feel free to select the one that's the cheapest, fastest, or the best all-rounder – it's up to you!
Click through to your preferred VPN and subscribe.
Download and install the VPN software. Our recommended VPNs let you use the software on all of your devices at the same time (up to 10 depending on the provider).
Connect to a server in the USA, Canada, Australia, New Zealand, or the Netherlands.
Navigate over to Disney+ and subscribe to the service as if you lived in the correct region.
Check out our how to access Disney+ page for more information about accessing the service with a VPN.
How do I pay for Disney+ outside of the US?
It is possible that some Disney+ regions may require a local payment method. Luckily this is not a problem, because there are plenty of virtual card services available online that allow you to create a temporary debit card for the country you need.
We recommend US Unlocked because it is the easiest and fastest way to get a valid US card that you can use to pay for any US service from abroad. It even comes with a valid US billing address to make it super-easy to check out when paying for Disney+ US.
You can also purchase a Google Play Gift Code or an Apple gift card (via Amazon) as an alternate means of payment. Google Play and Apple gift codes are available for a minimum of $25 dollars, and those vouchers can be redeemed to pay for Disney+ from anywhere in the world.
If you want to subscribe to Disney+ for a year, you will need to purchase a gift card with sufficient funds to pay for a 1-year Disney Plus subscription at a cost of $69.99.
Using a Gift Code to pay for Disney+ while connected to a VPN is the easiest way to access the streaming platform. However, if you want to pay for Disney+ and other US services you should definitely consider using US Unlocked, because it is easy and fast (and you can even use it to buy things and have them posted to you!)
What can I stream on Disney+?
Disney+ is a streaming platform specifically designed to cater to families and their children. The newly launched service provides hundreds of hours of family-oriented programs, including all previously released Disney and Pixar movies. Forthcoming Disney films are also set to be added to the service within a year of release.
In addition to Disney-produced TV shows (over 7000 episodes added so far) – and films – subscribers can expect to access Marvel and Lucasfilm movies! Some that have never been made available on any on-demand service. If all that isn't enough to tempt you, Disney is also promising plenty of originals being produced specifically for the platform.
Final thoughts
Whatever you want to stream on Disney+, the best way to access your home shows abroad is with a VPN. So here's a quick reminder of our top picks for the best VPNs for accessing Disney+ abroad:

From $6.67/month
ExpressVPN is the best Disney+ VPN. It has fast servers in 94 countries, it's super secure, and offers a 30-day money-back guarantee.
ProPrivacy TrustScore:

10 out of 10

Simultaneous connections

5

Free trial

No

Server locations

160

From $2.11/month
CyberGhost is a great value-for-money VPN for Disney+. It offers thousands of secure servers and a 45-day money-back guarantee.
ProPrivacy TrustScore:

9.9 out of 10

Simultaneous connections

7

Server locations

117

Free trial

Yes

From $2.00/month
PrivateVPN is an all-around Disney+ VPN. It offers top-notch encryption, a great privacy toolkit, and a 30-day money-back guarantee.
ProPrivacy TrustScore:

9.8 out of 10

Simultaneous connections

10

Server locations

200

Free trial

No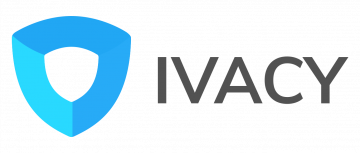 From $1.19/month
Ivacy is the cheapest Disney+ VPN. It's consistently among the fastest VPNs we test and offers a 30-day money-back guarantee.
ProPrivacy TrustScore:

9.7 out of 10

Simultaneous connections

10

Server locations

100

Free trial

No

From $5.00/month
VyprVPN is a secure Disney+ VPN. It's an audited service, with fast servers in over 70 locations, and a 30-day money-back guarantee.
ProPrivacy TrustScore:

9.6 out of 10

Simultaneous connections

10

Server locations

70

Free trial

No