In this article, we help you chose the best VPN for Windows. Microsoft Windows is the most popular desktop operating system in the world, which is great for VPN users as it means you will have no problem finding a VPN client for Windows.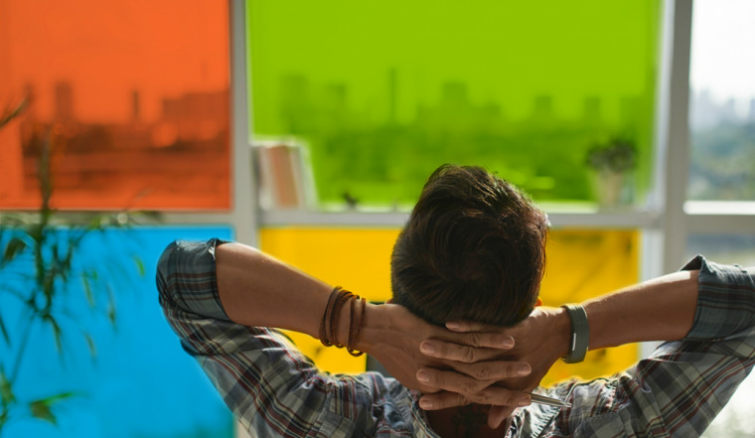 All the best services offer custom Windows VPN clients in addition to extensive manual setup guides for Windows.
But why do you need a VPN for Windows? A Virtual Private Network (VPN) is one of the most important privacy and security tools you can install on your PC. A VPN can:
Prevent your internet provider (ISP) from knowing what you get up to on the internet.
Help protect you against NSA-style blanket government surveillance.
Geo-spoof your location in order to watch streaming services that block access based on your geographic location.
Protect you against hackers and untrustworthy router hosts when using public WiFi hotspots.
Bypass censorship (by the government, your workplace, or school).
Torrent safely (if your VPN service permits this).
The best VPNs for Windows 2019: Comparison
Check out the comparison table below for an at-a-glance look at our recommended Windows VPNs. It provides the most important information you need to know: Whether a service is any good and how much it costs.
For more information, please read our full reviews or check out the detailed summaries below.
Best VPN for PC: Summaries
The following in-depth comparison should provide all the information needed about why we recommend these Windows VPNs, and for you to make an informed decision about which one is right for you.
NordVPN is undoubtedly a fully-featured service. The fact that it is based in Panama and keeps no logs at all is also a big draw for those who care about privacy. Its software looks good and works well. Speed performance is now very impressive.

NordVPN permits torrenting works with all major streaming services (including US Netflix and BBC iPlayer), and has servers in 62 countries. It even throws in a full smart DNS service for free! What you get with NordVPN is a fully featured, privacy-friendly VPN service that is fast and at a great price.

If you're looking for a VPN to use on a Windows machine, visit NordVPN and give them a shot.
Likes
Great speeds
Excellent encryption
No logs
Six simultaneous connections
Servers in 61+ countries
P2P: yes
CyberGhost is an excellent VPN for Windows that is perfect for bypassing censorship and unblocking content from all over the world. It is highly secure thanks to a superb privacy policy, great security features, and strong military-grade encryption.

The VPN installs and works seamlessly in Windows, and is extremely easy to use. P2P torrenting is permitted. Customer support is fantastic, though live chat is in UK daylight hours only. Also good news: this VPN can be installed on up to five devices - and can be used on Windows, Android, Mac, and iOS - at the same time if you wish.

Finally, it has a 30-day money back guarantee so that you can test the service.

Considering the price of this VPN, it really is hard to beat: well worth a test run! Head on over and check out CyberGhost for yourself!
Likes
Works excellently on Windows
Servers in 56 countries
Fast connections for streaming
Secure encryption for privacy
Easy to use and reliable
Dislikes
Some minimal connection logs
ExpressVPN is a great VPN for Windows. It has servers across the globe, in 94 countries. Their software for Windows provides OpenVPN encryption, which is implemented strongly and is perfect for security. The company keeps no usage logs and has an excellent reputation for providing security to its subscribers. In addition, the connection logs are aggregated, which means they can never be tied to a single subscriber and are completely safe.

Customer care is fantastic: the VPN has 24/7 customer support that can help you with unblocking anything you are interested in. This VPN for Windows will also keep you secure on public WiFi. Furthermore, it can be used on three simultaneous devices, so don't think it will only run on Windows – you can put it on your phone and tablet as well.

Connection speeds are lightning fast and P2P is allowed for BitTorrent. This makes the VPN perfect for all data-intensive tasks and means that you will be able to stream in HD. We love this VPN for Windows, and because of its 30-day money-back guarantee, anyone can test the service to see just how great it is. If you want the best, look no further.

Why not try ExpressVPN using their 30-day money back guarantee to see why we rate them so highly?
Likes
Fast speeds
Easy to use
30-day money-back guarantee
No usage logs
Servers in 94 countries
Excellent customer service
Peer-to-peer (P2P): yes
Dislikes
A bit pricey – but worth it!
Sweden-based VPN provider, PrivateVPN, is an excellent choice for a Windows VPN, especially after winning BestVPN.com's "Best Value VPN" of 2018. Not only do you get a full-service VPN at an affordable price, excellent customer service and super fast streaming speeds, great encryption, and a user-friendly Windows client interface.

Want to know more? Check out PrivateVPN to find out what more they can offer.
Likes
Best value for your money
30-day money-back guarantee
6 simultaneous connections
Great customer service
High streaming speeds
Strong encryption
Dislikes
DNS must be configured manually
VPNArea is based in Bulgaria and is therefore firmly out of the National Security Agency (NSA) and UK Government Communications Headquarters (GCHQ) areas of influence, which makes it a great option for any privacy-heads out there. This focus on privacy is reinforced with a great no logs policy strong encryption, and the fact that it accepts payment in Bitcoins. Speeds are good, and there are plenty of server locations.

Its desktop client offers DNS leak protection, disables IPv6, and provides a per-app kill switch and a firewall-based system kill switch. The auto Internet Protocol (IP) feature changes your IP every five minutes, which is interesting.

If you want to know more about the service, visit the VPNArea website.
Likes
No logs at all
Up to six devices at once
Based in Bulgaria with Swiss servers
Servers in 47 countries worldwide
Full DNS leak protection
Why do I need a VPN on my PC?
By using a VPN on windows machines, your data is kept secure and private. There are two ways in which a VPN keeps you secure:
All of the internet traffic coming and going from your laptop or PC is encrypted. This prevents anyone from tracking what you do online.
A VPN allows you to conceal your IP address (location). This not only lets you torrent safely but by connecting to a VPN server in a different country you can access foreign (geo-restricted) website services and online video content that would usually be blocked.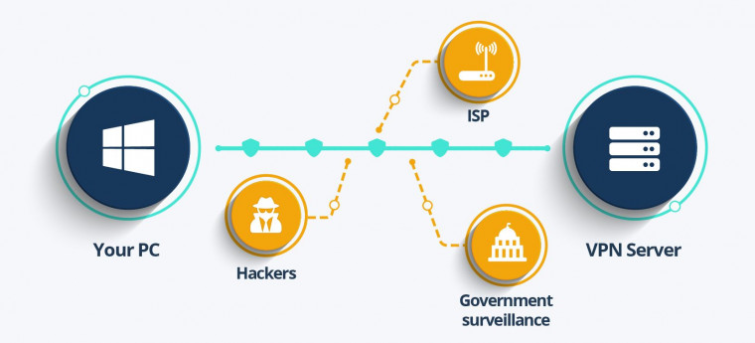 Why are these the best VPNs for Windows?
All the VPN services listed above offer great custom clients for both 32-bit and 64-bit versions of Windows. Most of these clients are compatible with Windows Vista, Windows, 7, Windows 8, Windows 8.1, and Windows 10, although this does vary a little by provider.
We recommend the above services because our rigorous review process has determined they offer a good combination of privacy, technical security, speed, and additional features. We believe all the services we recommend offer great value for money.
Privacy
By using a VPN on your Windows PC you are able to prevent your ISP from seeing what you get up to on the internet, they also help prevent anyone on the internet from seeing who you are. Privacy-focused VPN services go a step further by keeping no logs that can be used to trace your activity on the internet, and by basing themselves in privacy-friendly jurisdictions.
Technical security
An adversary will always find it much easier to go after a VPN providers' logs (if they exist) than try to break modern encryption algorithms. A service with good technical security should prevent IP leaks that may expose your PCs IP address to websites you visit even when your VPN is running.
Speed
One downside of using a VPN on your PC is that it will slow down your internet. This is inevitable. Your data needs to travel further because it is routed via the VPN server. In addition to this, encrypting and decrypting your data to keep it secure takes processing power. Which takes time to compute.
Many VPNs have invested heavily in fast server networks that can handle the VPN processing needs of many users at once. The result is that with a fast VPN service, you can achieve 90% or more of your full internet speeds if connected to a nearby server. Please check out our latest speed test results for an up-to-date look at the fastest VPNs out there.
Additional features
In this increasingly competitive market, it is the additional features which make individual VPNs stand out. These include everything from generous multiple permitted connections, to cunning stealth technologies to free smart DNS services.
Crucially, you should choose a VPN which offers the features you need! Check out our VPN full reviews for the complete lowdown, or our summaries below for the highlights.
Can I get a free VPN for Windows?
Yes.
If you are searching for the "best free VPN for windows", then, unfortunately, we wouldn't recommend free services. However, the free VPN landscape is changing for the better.
Most free services are still very limited compared to their paid for alternatives, but there are now some VPN services for Windows that offer a very acceptable service for free users.
In general, the following warnings still apply:
Even the best ones are limited in ways that paid for ones are not. This is usually in the form of a limited number of servers, limited bandwidth, or limited speeds.
There are many cowboy VPNs out there although this applies more to the mobile VPN space than VPN services which cater to Windows users.
Please bear in mind that the only way for a reputable free VPN service to make money is by hoping that you like the free service well enough that you choose to upgrade to paid-for plan.
So stands to reason that the paid-for plan is better than the free one…
For a list of trustworthy free services see our to best free VPN page.
Compare VPN protocols for Windows
When you subscribe to a Windows VPN, you may be presented with a number of VPN encryption protocol options. Here is a rundown of all the protocols.
| VPN Protocol | Speed | Security |
| --- | --- | --- |
| Point-to-Point Tunneling Protocol (PPTP) | Fast | Weak |
| Layer 2 Tunneling Protocol(L2TP)/Internet Protocol Security (IPSec) | Average | Average |
| Internet Key Exchange v2 (IKEv2) | Fast | Average |
| OpenVPN | Fast | Strong |
We believe the best all-around protocol is OpenVPN. All of our recommended VPNs support this protocol.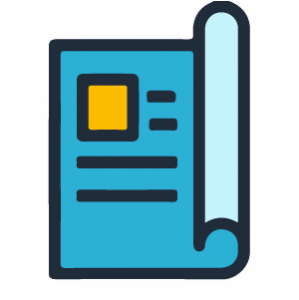 For a more in-depth look at VPN encryption and protocols, check out our Ultimate VPN Encryption Guide.
---
FAQs
Here we answer some frequently asked Windows VPN questions, sourced from places such as Reddit.