Getting a Russian IP address from anywhere is more difficult than it used to be, but a Virtual Private Network (VPN) is still the simplest way to access RU sites and services while abroad. The providers we've listed will also be able to bypass various government blocks on content while you're inside the country.
What is the best VPN to get a Russian IP address?
The majority of VPNs have been blocked in Russia, or have withdrawn their services from the region entirely. It's true that many providers can still be used in Russia, but most VPNs have no Russian servers.
A VPN encrypts all of your incoming and outgoing traffic, routing it through a different server. While connected, the user is assigned a new IP address that matches the server location. In other words, you need a VPN with Russian servers in order to be able to get a Russian IP address.
It will allow you to mask your true location, and you'll be able to access geo-restricted websites, content, and Russian TV from anywhere. You'll also be able to connect to servers in locations like the United States and the UK – circumventing any blocks while you're in Russia.
If you don't have time to read through the entire article, here's our list of the best VPNs for getting a Russian IP address:
PrivateVPN - PrivateVPN: Our top VPN recommendation for a Russian IP address. User-friendly apps, packed with features, servers in Krasnoyarsk and Moscow, and comes with a risk-free 30-day money-back guarantee.
CyberGhost VPN - The best budget VPN for Russia. 55+ servers in Moscow, a huge network, great speeds, and a generous 45-day money-back guarantee.
VyprVPN - The best all-rounder VPN. Servers in Moscow, speedy connections, unblocks multiple sites and services in Russia and elsewhere.
ZenMate VPN - Cheapest VPN for getting a Russian IP. 30+ servers in the region, Russian location allows for P2P, decent speeds and streaming.
How to get a Russian IP address
A VPN is the easiest way to get a Russian IP address from anywhere in the world. The same is true if you'd like to obtain an IP address from a different region.
If you've never used a VPN before, we've put together a simple guide to take you through the process.
Here's how to get a Russian IP address:
Select a VPN service with servers in Russia. We recommend PrivateVPN.
Sign up with the VPN, and download the relevant app to your device.
Open the VPN app, and sign in.
Connect to a Russian server location. This will give you a Russian IP address.
You should now be free to access blocked Russian sites and services from anywhere in the world. If you're aiming to access geo-restricted content, you may need to clear your cache and browser cookies for any changes to take effect.
The best VPN to get a Russian IP address
You're not exactly spoiled for choice if you're looking for a provider with Russian servers. We've tested over 140 VPNs over the years, and the vast majority have exited the region for one reason or another. However, there are a few premium providers that can be used to get a Russian IP address.
To make the list, the VPN has to meet the following criteria:
Servers: Servers in Russia are a must if you need an IP address from the country.
Speeds: The VPN needs to be quick enough to avoid lag.
Security: We look at security, encryption, and privacy.
Streaming: Access to Russian platforms, as well as international streaming services.
Logging policy: A watertight logging policy is especially important in Russia.
Apps: Beginner-friendly apps for every device.
Customer support: Ideally the VPN will offer 24/7 support.
Value for money: The VPN must be available at a fair price.
Here's a list of the best VPNs for getting a Russian IP:
How does ProPrivacy review VPNs?
No two providers are the same. This is especially true if you're looking for a Russian IP address, as many VPNs have stopped offering coverage in the region.
At ProPrivacy we make it our mission to provide trustworthy VPN advice to our readers. To do this, we have created a precise VPN testing review process. Our robust testing method allows us to classify VPNs using rigorous metrics. To make the list, the provider must meet the following criteria:
Servers: In this instance, we'll be focusing on Russian locations, which are necessary for getting an IP address in the region. We'll also take the strength of the entire network into account.
Speeds: The VPN must offer fast connection speeds, especially if you'll be using a virtual server to get a Russian IP address.
Security: Security and privacy are vital for any provider, especially if you're planning to use the VPN in Russia itself.
Streaming: The VPN must be able to access Russian streaming services, as well as international platforms like Netflix US and BBC iPlayer.
Logging policy: A strict logging policy will ensure that your data remains safe. Ideally, the provider will have been audited so you don't have to take any claims at face value.
Apps: Must have native app support for Windows, Mac, Android, and iOS. Ideally will have apps for Linux, routers, browsers, and more.
Customer support: Customer support is always important, whether you need to get in touch for a technical query, or you'd like help during installation.
Value for money: Does the VPN offer good value for money? As well as considering available deals and longer subscriptions, we've also factored in any money-back guarantees.
Should I use a free VPN in Russia?
It's inadvisable to use a free provider for a number of reasons. Free VPNs are unlikely to have servers in Russia, so you'll be unable to get an IP address in the region. The majority of free services suffer from poor performance and will cap data, connection speeds – or both.
You can expect lots of adverts, and it's not unheard of for free VPNs to leak user data inadvertently. More unscrupulous services may even sell your information, which is a headache in terms of privacy. There's also a risk of malware when using a random provider.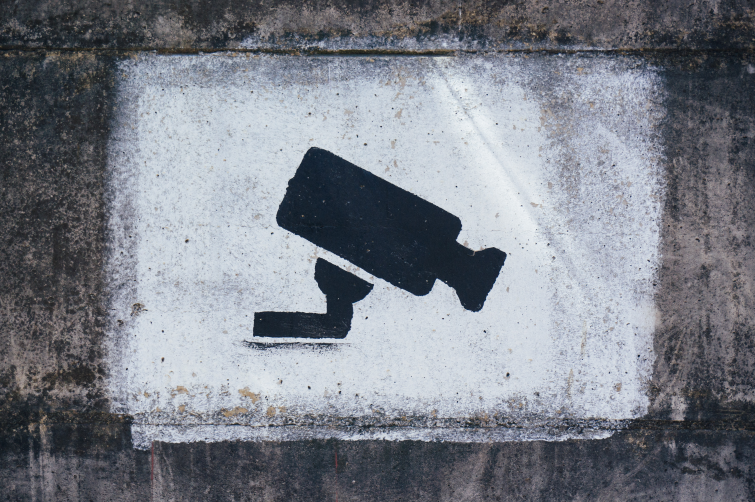 Given that Russia is prone to internet censorship and mass surveillance, it's not a good idea to use a free VPN if you're aiming to improve your online anonymity. Alternatively, some of the providers listed above offer a free trial with no limitations.
Russian IP address with VPN FAQs
Disclaimer: Although we've spent hours researching this topic, we are not legal experts. As such, nothing we've said above should be taken as legal advice. We encourage you to consult local laws or perhaps even seek a professional's opinion before attempting to use a foreign VPN in Russia.
Image credit: Simon Hurry & Tobia Tullius on Unsplash