Vietnam imposes severe online censorship. It has led to condemnation from Reporters Without Borders (RSF). For people living in or visiting Vietnam, this means an inability to access many websites, news outlets, and online services. By using a Vietnam VPN, citizens can get digital privacy and security – while also unblocking content restricted by the Vietnamese government.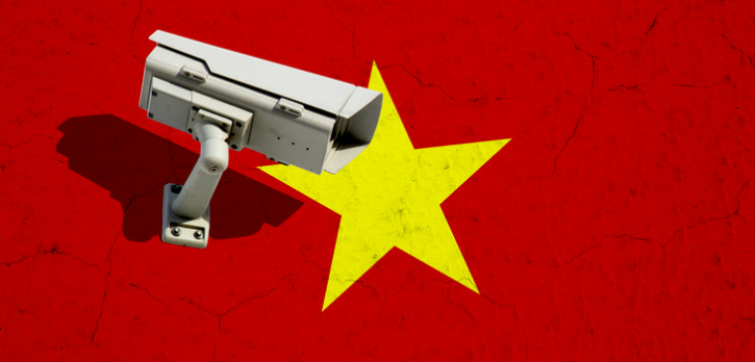 The best VPNs for Vietnam
Our recommendations for Vietnam VPNs are chosen among the hundreds we've tested, ensuring each service is truly deserving of a place on our list. If you wish to know more, you can click through to our VPN reviews at the bottom of each provider.
ExpressVPN is a great all round service that is perfect for gaining privacy in Vietnam
Pricing

From $6.67 - $12.95

Available on

Windows
macOS
iOS
Android
Linux

Unblocks
ExpressVPN is an incredible VPN that is largely considered the best service on the market. The VPN has apps for all platforms, and all those clients provide strong military grade encryption, a kill switch, obfuscation and port forwarding. This makes the VPN perfect for bypassing censorship, and for doing sensitive tasks such as torrenting.

With ExpressVPN you get a watertight no logs policy, which means that the VPN never has any records of what you do online. Plus, this VPN has lightning fast servers in 94 countries, perfect for streaming in HD. We love that ExpressVPN can unlock Netflix US, BBC iPlayer, hulu, and countless other services from around the globe.

You can use the service on up to 5 devices simultaneously, and test it out for yourself using its risk-free 30-day money-back guarantee.

PIA lets you access more content and gain digital privacy while using the internet in Vietnam
Pricing

From $2.85 - $11.95

Available on

Windows
macOS
iOS
Android
Linux

Unblocks
Private Internet Access (PIA) is a US based VPN that has proven its no-logs privacy policy in court on several occasions. The VPN provides strong OpenVPN encryption that ensures your ISP and the government can never track your online habits. PIA VPN has servers in 33 countries around the world, perfect for unblocking geo-restricted content.

With PIA you get advanced VPN features such as a kill switch, DNS leak protection, and obfuscated servers. The VPN can be installed and used on up to 10 simultaneous devices, which makes it great for families. And Private Internet Access can unblock sought after services like Netflix US and BBC iPlayer.

Overall, it's a VPN that offers exceptional value for money with a 30-day money-back guarantee, ideal for gaining privacy and accessing more content in Vietnam.

Surfshark is an easy to use VPN with obfuscation to defeat censorship
Pricing

From $1.94 - $11.95

Available on

Windows
macOS
iOS
Android
Linux

Unblocks
Surfshark is a VPN based in the British Virgin Islands that is extremely well liked by subscribers (it has 4.3 stars on TrustPilot). The VPN allows an unlimited number of subscribers to use the VPN with a single subscription, making it great for families who want to use it at home and on public WiFi. Plus, this VPN has all the features you need to bypass censorship in Vietnam without fear of being found out.

Surfshark has servers in over 63 countries around the world, which are fast for streaming or downloading via BitTorrent. And Surfshark unblocks sought after services like Netflix US, BBC iPlayer, and Amazon Prime. To secure your data, this VPN provides industry-standard OpenVPN encryption, and provides a kill switch and obfuscation. That means you can unblock content and conceal your VPN use.

Finally, you can test this VPN thanks to its 30-day money-back guarantee. It's an amazing all-rounder that provides a massive value for money.

VyprVPN's Chameleon stealth tech is designed to defeat the GFW in China, but is also good in Vietnam
Pricing

From $2.50 - $12.95

Available on

Windows
macOS
iOS
Android
Linux

Unblocks
VyprVPN was founded back in 2010 by Carolyn and Ron Yokubaitis, Golden Frog is a US-based Internet conglomerate that has both VyprVPN and the optimized gaming network Outfox in its portfolio. VyprVPN is a no logs VPN based in Switzerland that implements strong OpenVPN encryption, a kill switch, DNS leak protection, and an obfuscation/stealth feature (called Chameleon).

VyprVPN is a top-of-the-range premium VPN, that is the first to have published a full independent audit of its zero-logs service. We love the privacy levels provided by this VPN, and trust it to provide the data security users need to bypass censorship in Vietnam.

You can compare it to our other recommendations thanks to its 30-day money-back in guarantee. It's not as fast as some other VPNs in this guide, but a great all-rounder.

IPVanish is a US-based provider with servers where you need them that are lightning fast
Pricing

From $3.70 - $10.00

Available on

Windows
macOS
iOS
Android

Unblocks
IPVanish is a US-based VPN that has apps for all platforms. The VPN keeps no logs which means you never have to worry about it having any records of what you do online. Thanks to its advanced VPN features, you can trust this VPN to give you privacy as you access censored content, or bypass local restrictions.

Plus, this VPN has strong OpenVPN encryption to stop your data from ever being intercepted by snoops or hackers. We love that this VPN has servers in over 60 countries, and that it can provide fast enough speeds for torrenting or streaming in HD. And this VPN works with Netflix US.

It's a very complete VPN package that won't break the bank, and well worth testing using its money-back guarantee!
Things to consider before getting a VPN in Vietnam
A Vietnam Virtual Private Network (VPN) service allows people to pretend to be in a different country. Doing this enables them to access the internet as if they were outside of Vietnam. The result is that a VPN for Vietnam bypasses all government website restrictions. With a VPN, anybody in Vietnam can entirely avoid censorship.
In fact, it is possible to overcome all internet blocks, including ones enforced by workplaces, schools, and landlords. You can also overcome geo-restrictions to access restricted content and website services usually geo-blocked to a specific country (the UK's BBC iPlayer – for example).
Because Vietnam is repressive, bypassing government restrictions could be risky. With some VPN services, it would be dangerous. That is why it is vital to take care when choosing a VPN for Vietnam. Our experts have carefully selected all the VPNs in this guide for use in Vietnam. These recommended VPNs provide robust digital privacy using military grade encryption.
Due to the repressive nature of the government, using a VPN might be dangerous in Vietnam. Unblocking sites that provide pirated content such as Putlocker, or PopcornTime could get you thrown in prison. If you want to know if a Popcorn Time VPN is safe, see our PopcornTime VPN guide.
The vast majority of VPNs on the market (there are hundreds) provide outdated or badly implemented encryption. They also have dodgy privacy policies that could enable them to discover your browsing habits. Considering the dangers involved with using a VPN in Vietnam: VPN selection is crucial. So, what does a VPN for Vietnam need?
Important VPN Features
A VPN for Vietnam must keep your data secure. For this reason, it is vital that your VPN keeps either zero logs or only minimal aggregated connection logs. It means that you should never use most free VPNs (Hotspot Shield, for example) in Vietnam.
In fact, to be entirely secure while using a VPN for Vietnam, the service must have the following features:
Strong privacy policy - They don't store IP addresses and other personally identifiable data.
Strong VPN encryption - Encryption must be secure and must meet our minimum standards for protection.
Kill switch - It ensures that no data is ever leaked to your Internet Service Provider. Any data leaks could inform the ISP that you accessed a censored website: which could result in a prison sentence.
DNS leak protection - A DNS leak could also inform your ISP that you visited a restricted website. That is why you should never use leaky VPNs in Vietnam, as they could land you in prison.
Stealth mode - This technology is VPN cloaking. It allows VPN users to conceal the use of a VPN. Although VPN traffic is encrypted (so that the ISP never knows what sites are being visited) – it is possible for ISPs to notice that a VPN is in use. That alone could land you in trouble with the police in Vietnam. If you use a VPN, you give the government reason to suspect you. For this reason, it is much better to use a VPN that has stealth mode (to conceal VPN use as regular HTTPS traffic).
Server Location
A useful VPN for Vietnam will also have a lot of server choices. To get the most out of your VPN, you need to be able to pretend to be in many different countries. That will allow you to have the most choice when it comes to unblocking websites and services online.
Our recommended VPNs all have lots of servers all over the world. Those servers are also all super fast: perfect for doing data-intensive tasks such as streaming in HD (unblock YouTube videos or foreign Netflix content for instance) or for gaming. If you want a VPN specifically for Netflix, take a look at our Netflix VPN guide.
Are VPNs legal in Vietnam?
Yes, VPNs are legal in Vietnam. Most of the things that you can use a VPN for in Vietnam (unblocking websites to access restricted content, for example) – are illegal. However, you cannot get in trouble for possessing a VPN subscription itself. Despite this, we generally recommend using VPN stealth mode (cloaking) to disguise VPN use in Vietnam.
The minimum protection we recommend for using a VPN in Vietnam is DNS leak protection and a kill switch: these are an absolute must in Vietnam. Never use a Vietnam VPN without activating a kill switch beforehand.
Internet Censorship in Vietnam
Vietnam's restrictive government blocks websites for political and religious reasons. It is also firm on copyright protection.
The Vietnamese government does not want people to use VPNs and other evasion tools to get around censorship. For this reason, using a VPN in Vietnam can be more dangerous than in different locations. That's why we've selected VPNs for this guide that have a kill switch and stealth mode. To be secure while using a VPN in Vietnam: please use these features.
It is also worth noting that RSF has made the following comment about the use of proxies in Vietnam:
To protect their anonymity in a country where the network infrastructure does not allow interception of encrypted communications (meaning no Deep Packet Inspection), Vietnamese bloggers have every reason to use encryption. Consequently, VPN is a better option than proxies. The latter enables bypassing of access blockage, but – unlike VPN – do not encrypt.
As you can see, proxies will allow people in Vietnam to unblock censored websites. However, it is a risk to use proxies in Vietnam so as RSF explains – please stick to a secure VPN from this list.
Unblock Social Media
Vietnam also blocked Facebook and Twitter. With a VPN you can pretend to be in a different country to access and use those blocked social media sites. A VPN will also let you access and use blocked messengers such as Yahoo instant messenger (which users say has messages censored by the government).
Anonymous Blogging
Anybody wanting to read blog sites such as Reddit can do so by using a VPN for Vietnam. Vietnam also arrests people who write blogs that criticise the VoP government. By using a VPN, users can access blog sites, read blocked blogs, and even write blogs that they would otherwise be too afraid to create. Although a VPN does not strictly make you anonymous, it does conceal your real IP address. It can allow you to write an anonymous blog in privacy if you so wish.
WordPress sites are some of the best and most varied blog communities online. Vietnam usually blocks these sites. To unblock WordPress merely use one of the VPNs in this guide.
Conclusion
All the VPNs in this guide provide fantastic privacy. They have excellent servers located all around the globe. Depending on whether you require more or fewer Asian servers, it may be better to concentrate on the top three VPNs. If you want to use your VPN while using Vietnamese services, you will need a Vietnam IP address. The services higher in this article will let you change your IP to Vietnam in privacy.
Please be sure to check the individual reviews carefully and to make sure the VPN you decide on has a kill switch on the mobile app if you intend to use your VPN on mobile. Remember, using a faulty VPN or a VPN without a kill switch could land you in prison, so please take care. If you have any concerns or questions, please don't hesitate to contact us below.
Finally, please be very, very careful when looking at other VPN comparison sites. I have noticed some VPN comparison sites recommending PureVPN for use in Vietnam. Our review of PureVPN found that the service suffers from an IPv6 leak on macOS, meaning it could be dangerous to use and land you with a prison sentence unless you disable IPv6 first. Be wary of any comparison site that fails to highlight this before suggesting the provider to you.