The major problem with the internet in the Philippines is the restricted access that streaming servers and games sites impose on their users.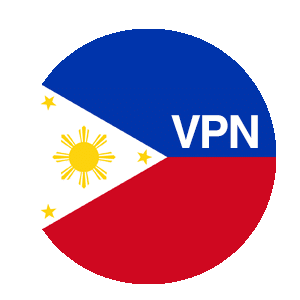 While you don't have to defeat government blocks in the Philippines, you do have to trick overseas media servers into letting you in. The best method of getting around the regional restrictions on streaming sites is to employ a VPN.
A VPN protects your identity and tricks remote servers into thinking that you're located within their regions of operation. Bypassing access controls on media sites is technically a form of copyright infringement. Although no one has been convicted for this practice, it is always better to be careful.
Similarly, downloading with torrents exposes you to the risk of prosecution. That is why the privacy protection that VPNs provide is so important.
You can read more about regional restrictions below. First, let's take a look at the five best VPNs for the Philippines.
If you require more information on any of the VPNs we feature on this page, check out our in-depth list below.
Best VPN Philippines
Pricing

From $6.67 - $12.95

Available on

Windows
macOS
iOS
Android
Linux

Works with
ExpressVPN is a superb VPN option for the Philippines for a number of reasons. It is a highly trusted and reliable VPN that implements strong OpenVPN encryption and a solid privacy policy.

The VPN has everything you need to keep your data private from the government. It also has important features like a kill switch, DNS leak protection, and stealth mode - which stops ISPs noticing VPN use (overcomes bandwidth throttling).

Servers are located in 94 countries and all of those servers provide super-fast connections for streaming. The VPN is available on all the popular platforms and can be used on three devices simultaneously. ExpressVPN provides a 30-day money-back guarantee, which means you can use the VPN risk-free to make sure it works for you.
Pricing

From $2.75 - $12.99

Available on

Windows
macOS
iOS
Android
Linux

Works with
CyberGhost is an outstanding VPN for the Philippines. It is a world-leading VPN brand that comes at a very low price point. There are no bandwidth limits, encryption is strong and setting up the service is extremely easy. CyberGhost has user-friendly apps for all platforms that are great for noobs.

CyberGhost is based both in Romania which makes the VPN good for privacy. It also keeps no usage logs and only aggregated connection stats. CyberGhost is a major supporter and promoter of civil rights, a free society, and an uncensored internet culture. A solid VPN that is cheap
Pricing

From $2.85 - $11.95

Available on

Windows
macOS
iOS
Android
Linux

Works with
Private Internet Access VPN is a US-based provider that keeps zero logs, a claim it has proven in court. The VPN was recently acquired by Kape Technologies - a cybersec firm based in London whose primary aim is to help consumers gain protection online. PIA VPN has servers in 33 countries, it provides strong OpenVPN encryption, and is one of the most popular VPN services among Reddit users. It also has live chat support and access to Netflix US.
Pricing

From $1.94 - $11.95

Available on

Windows
macOS
iOS
Android
Linux

Works with
Based in the British Virgin Islands, Surfshark is a no-logs VPN service with great technical security, a bunch of useful features, and superb 24/7 support.
Pricing

From $2.50 - $12.95

Available on

Windows
macOS
iOS
Android
Linux

Works with
Founded back in 2010 by Carolyn and Ron Yokubaitis, Golden Frog is a US-based Internet conglomerate that has both VyprVPN and the optimized gaming network Outfox in its portfolio. VyprVPN is a no logs VPN based in Switzerland that implements strong OpenVPN encryption, a killswitch, DNS leak protection, and an obfuscation/stealth feature (called Chameleon). VyprVPN is a top-of-the-range premium VPN, that is the first to have published a full independent audit of its zero-logs service. In this VyprVPN review, we take an in-depth look at this VPNs security features, connection speed performance, as well as its ability to unblock services such as iPlayer and Netflix US.
Philippines VPN Considerations
Freedom House classifies the internet in the Philippines as "Free." The government doesn't place many restrictions on internet access there. There are some concerns about the powers that the government gave itself in the 2012 Cybercrime Prevention Act. However, the country's Supreme Court struck out the more restrictive clauses of this law in a ruling handed down in 2014.
The Cybercrime Prevention Act includes clauses that prohibit piracy. These are concerning to those who download copyrighted material with torrents. Penalties for copyright infringement include fines and jail sentences. However, arrests are rare, and the use of the BitTorrent protocol is widespread in the Philippines.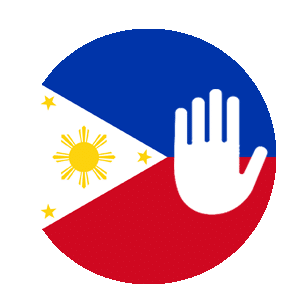 The only reported instances of website bans in the Philippines occurred in 2014 when the dating site Ashley Madison was blocked for a month, and in 2017, when the government banned many porn websites, including Pornhub and Xtube. Those blocks are ongoing.
Unlike many neighboring countries, the Philippines doesn't block chat or internet telephony apps. Social media sites are similarly unmolested. However, the government has issued many warnings against posts that are offensive to politicians. The only aspect of internet use that seems to concern the authorities is the distribution of child pornography.
A Fast VPN for Philippines
Internet connection speeds are not always mind-blowing in the Philippines. For this reason, one of the most important attributes of a Philippines VPN is extremely fast servers. The VPNs that we have recommended in this guide all provide access to fast VPN servers that will slow down your internet connection by the smallest amount possible. However, remember that even the fastest VPNs tend to slow down an internet connection a little. Thus, if the internet connection you pay your ISP for is slow in the first place, you will need to ensure you get the fastest Philippines VPN possible.
Streaming services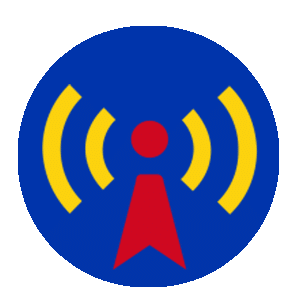 Streaming services have to take all possible steps to prevent cross-border access. It includes detecting and blocking VPN traffic. As such, it's difficult to find a VPN that can get into overseas streaming services. Netflix has some of the most advanced VPN detection software in the world, so very few services work with that site. All of the VPNs on our list have invested in cloaking methodologies that defeat detection procedures and get you access from overseas.
Successful VPNs give you a bonus if you don't yet have Netflix. The price of Netflix varies by country. If you sign up in the Philippines, you pay less than customers in the US. You can then apply a VPN with a US server to your Netflix connection and watch the US service, even though you have a subscription in the Philippines.
How to Watch American Netflix?
A VPN makes it seem that you're in another place. When you turn on the VPN, you have to select a server from a list of locations. Once the VPN is running, your location appears to be that of the VPN server, not where you are. You connect to Netflix with the same address wherever you are: Netflix.com. When the Netflix server receives the request from your browser for the site's home page, it delivers the page that is available for the location you're in. If you access the site from the Philippines, you will get the Netflix site for that country, and not the country that you have your subscription in.
Unfortunately, streaming services (including Netflix) are bound by agreements with copyright holders. These specify in which countries they can put a show on the air. That is why some of the shows that you can watch on Netflix US aren't available on Netflix Philippines. The company is also bound by the laws of each country in which it operates. That's why it can't allow customers in one country to watch the shows that it has made available in another country. The shows available in the US are not all suitable for viewing in the Philippines because of different libel and blasphemy laws. Thus, even if you see a show on Netflix Philippines that's also available on Netflix US, it may well be edited differently, so won't be the same.
For more information on watching US Netflix abroad, check out our Netflix VPN guide.
Alternatively, for information about watching US amazon prime, take a look at our VPN for Amazon guide.
Conclusion
The censorship implemented by the Philippines government isn't too severe. The 2017 ban on certain porn sites, however, could be an indicator of more restrictions to come.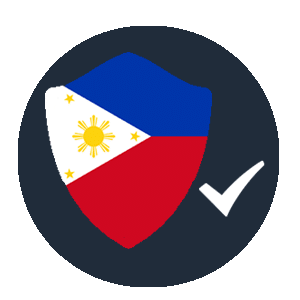 All of the VPNs in our list of the five best VPNs for the Philippines are excellent at avoiding detection in very restrictive countries, such as China and Iran. Getting one of these services will future-proof your internet freedoms and keep you prepared for any web access restrictions that the authorities in the Philippines might add to their current list of bans.