If you're not sure about which Virtual Private Network (VPN) to choose, this head-to-head pits CyberGhost vs Windscribe as we give a definitive answer to which is best. Similarly priced, there's a clear winner when comparing respective features.
We've looked at each service in-depth, checking out everything from network strength to technical security.
CyberGhost vs Windscribe – Which is best?
Given that there are free and premium versions of Windscribe's VPN, we'll be focusing on the paid plan to ensure parity with CyberGhost.
If you're in need of a quick answer, CyberGhost is the provider that we'd pick in most scenarios. It has more servers, faster speeds, and allows access to a wider range of blocked sites and services.
However, Windscribe does offer great flexibility, cheap deals, strong security, and support for streaming and torrenting. Let's take a look at how the providers compare.

NordVPN
Discount Coupon
Save 63%
with this coupon
Exclusive 63% Off a 2-Year Subscription
Pricing
Pricing is important, especially as we're looking at two of the more affordable VPNs on the market. Each offers significant savings if you're willing to subscribe for longer, but you will have to pay for the entire contract upfront.
Take CyberGhost. One month is pricey at $12.99, but it drops to $6.99 per month for six months. Two years and three months works out at $2.11, or $56.97 altogether.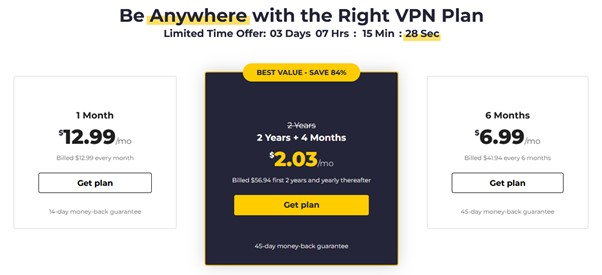 Windscribe takes a different approach, with monthly plans working out at $9.00, and the yearly subscription priced at $5.75 per month. It also allows the user to build a plan, starting at $1.00 per location, per month.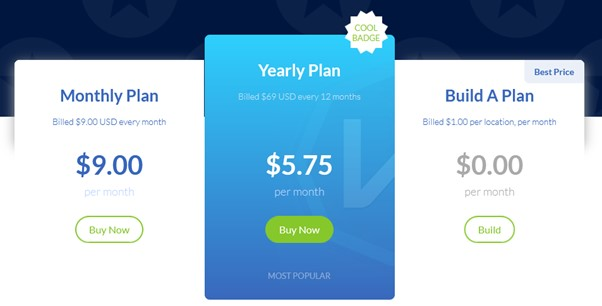 Building a plan with Windscribe is a smart idea if you only plan to connect to a single location or country.
As for premium extras, CyberGhost offers dedicated IPs, while Windscribe neglects to do so due to privacy reasons.
However, you can get a static residential IP with Windscribe for an eye-watering $96.00 per year, with each one shared among 'a handful of customers'. A residential IP is assigned by an ISP rather than a data center, and will bypass all local content blocks.
A money-back guarantee ensures that you'll be able to get a refund if you're not happy with the service. The industry standard is 30 days, while CyberGhost has upped that to 45 days in total. However, Windscribe notes;
"In order to receive a refund, you must have used less than 10GB on the paid plan and it must be 3 days or less since the purchase."
That's one of the worst results I've seen in recent years, and it doesn't give the user much time (or data) to make a decision. Then again, the free plan should work as a trial of sorts.
Both VPNs allow for multiple payment methods, including credit cards, PayPal, and cryptocurrencies for increased anonymity.
Windscribe notches an early victory, mostly due to the ability to build a plan to suit the user's needs. Every deal is cheaper than the equivalent CyberGhost subscription, but the money-back guarantee is shorter than we'd like.
Winner: Windscribe
Which has better features
If you're not sure about which VPN to pick, features should help you to decide. Given the low asking price for each provider, is there something missing that you'd expect as standard, or anything that separates one VPN from the other?
| No Value | CyberGhost VPN | Windscribe |
| --- | --- | --- |
| Simultaneous connections | 7 | 1000 |
| Total servers | 9723 | 1000 |
| Server locations | 117 | 63 |
| Split-tunneling | | |
The size of a network isn't necessarily the most important measure of performance, but it does determine how many countries you'll be able to connect to. CyberGhost has a total of 7,000+ VPN servers located in 90+ countries, while Windscribe only lists countries (63) and cities (110) on its website, rather than actual server numbers.
Windscribe allows for unlimited device connections with a single account, and CyberGhost is capped at seven. The former might seem like a better choice for large families who'd like to share a VPN, but it may enforce limitations if it catches multiple users at the same time.
Split tunneling is a nifty feature that is included with both providers. It allows you to pick and choose which data is encrypted by the VPN, leaving other apps to run in the background while unencrypted. However, Windscribe's split tunneling feature only works within the Android app.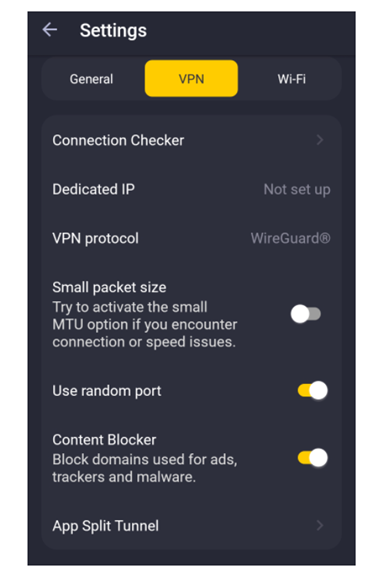 CyberGhost and Windscribe will block malicious websites, as well as adverts and trackers. Unfortunately, CyberGhost discontinued its password manager in December 2022.
Windscribe's free tier is also worth mentioning, if only briefly. It offers servers in the United States, Canada, the UK, Hong Kong, France, Germany, the Netherlands, Switzerland, Norway, Romania, and Turkey.
The free tier is capped at 10 GB per month, and you'll need to confirm your email address. This is presumably to stop any abuse of the service. Alternatively, CyberGhost has a 24-hour free trial for Windows and macOS, which increases to three days for Android, or a week for iOS.
Winner: CyberGhost
Routers supported
Routers are the easiest way to connect to any tech that lacks traditional VPN support. Think games consoles, smart tech, or anything aside from the most popular desktop and mobile devices.
Windscribe supports DD-WRT, Tomato, and Asus models, with detailed setup guides for each brand. The same goes for CyberGhost, although you will have to manually configure the VPN with your router.
Installing a VPN on a router is a difficult process at the best of times, so it might be better to look at pre-flashed models. These come with the VPN installed beforehand, so it'll be ready to plug and play. You can do so via sites like FlashRouters.
Winner: It's a draw
What services do they unblock?
As the user is assigned a new IP address while connected to a VPN server, it may also be possible to use this IP to access blocked services. For example, Netflix has content that differs depending on your current location, while sites like YouTube will block videos in specific regions.
| No Value | CyberGhost VPN | Windscribe |
| --- | --- | --- |
| Netflix | | |
| iPlayer | | |
| Amazon Prime | | |
| Hulu | | |
| Disney+ | | |
CyberGhost is the VPN to pick if you're hoping to unblock lots of international sites and services. This includes the likes of BBC iPlayer, as well as Amazon Prime, Hulu, and Disney +. It has lots of servers that are clearly labeled for streaming, so it'll only take a few clicks to get started.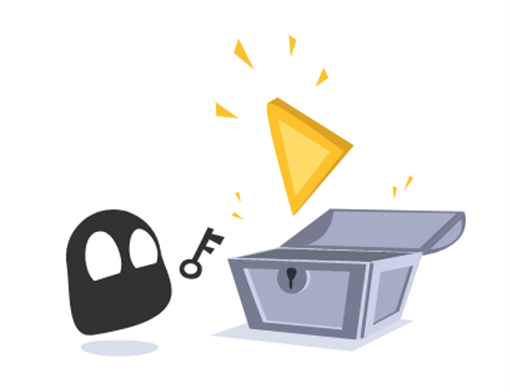 Windscribe might be able to unblock some of the services listed above, but not as consistently as CyberGhost.
What Netflix libraries
| No Value | CyberGhost VPN | Windscribe |
| --- | --- | --- |
| USA | | |
| UK | | |
| Canada | | |
| Japan | | |
| France | | |
| Germany | | |
Windscribe ticks some boxes if you're looking for a VPN for streaming. It's not as comprehensive as CyberGhost, but it's not a bad result if you're hoping to access Netflix in the most popular regions. This includes the USA, the UK, and Canada.
CyberGhost is clearly going to be better for streaming, and would be our recommendation if you want to unblock lots of different Netflix catalogs.
Winner: CyberGhost
Torrenting
| No Value | CyberGhost VPN | Windscribe |
| --- | --- | --- |
| Port selection | | |
| Port-forwarding | | |
| Kill-switch | | |
| Torrenting allowed? | | |
| Dedicated servers? | | |
Torrenting is a popular method for users to share large files quickly and easily. Some VPNs block all P2P activities, and it usually depends on where the provider is based.
Port forwarding allows the user to access resources that would otherwise be blocked by the VPN server. CyberGhost does not support port forwarding, but this is an area in which Windscribe excels. As such, it wins this round despite slower speeds.
Winner: Windscribe
Setup & usability
It's all well and good if a provider has lots of features, but it has to be accessible, for new and experienced VPN users alike.
We actually ran into an error when setting up Windscribe, with its website going so far as to recommend the free service instead. This was rectified by using Chrome, rather than the Brave browser.
Windscribe has apps available for desktop (Windows, macOS), browsers (Chrome, Firefox, Edge), and mobile devices (iOS and Android). CyberGhost doesn't work with Edge, but each provider does have some degree of Linux support.
Winner: CyberGhost
Mobile features
Mobile VPN apps tend to be similar to desktop versions, but there are some differences to factor in. For example, Windscribe's firewall is built into its Windows and Mac apps, and is used in place of a kill-switch.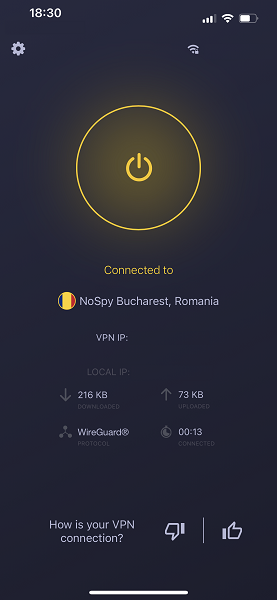 The firewall isn't available on iOS and Android, but Windscribe offers a solution directly through the mobile OS. Aside from that, a few features are locked behind either the desktop app or the browser version. If you're planning to use the VPN predominantly on mobile devices, we'd stick with CyberGhost.
Winner: CyberGhost
Performance & speed
Next up is performance. Fast VPN speeds will ensure no lag or slowdown while you're online, and it'll make a big difference if you don't have the quickest internet connection to begin with.
VPNs used to have a reputation for slowing down the user's speeds to an extent, but that has changed in recent years. In fact, if your ISP is throttling your connection, a VPN server could be faster than normal.
We take the average of multiple speed tests, performed three times across three separate locations. Here are the results for CyberGhost and Windscribe:
| No Value | CyberGhost VPN | Windscribe |
| --- | --- | --- |
| Speed | 556.2 Mbps | 207.7 Mbps |
| ProPrivacy.com SpeedTest (average) | 63.92 Mbps | 17.8 Mbps |
CyberGhost comes in at roughly 64 Mbits/s, which is significantly faster than Windscribe (17.8 Mbits/s). It's a recurring theme that is also seen when looking at the max burst speed results. CyberGhost's result is 556.2 Mbit/s, and Windscribe was capped at 207.7 Mbit/s.
It's unsurprising given what we've seen so far. Windscribe is more than quick enough to get by, but CyberGhost still leaves it trailing behind.
Winner: CyberGhost
Security
We look at everything from VPN protocols to notable security features. The provider needs to be able to keep your data safe, ideally offering a range of protocols and options to suit different users.
| No Value | CyberGhost VPN | Windscribe |
| --- | --- | --- |
| Obfuscation (stealth) | | |
| IPv6 leak protection | | |
| WebRTC leak protection | | |
| PPTP | | |
| L2TP/IPSec | | |
| SSTP | | |
| IKEv2 | | |
| OpenVPN | | |
| WireGuard | | |
| Shadowsocks | | |
| Bare-metal servers? | | |
| Self-hosted DNS | | |
Windscribe and CyberGhost both use industry-standard 256-bit AES encryption, and each provider offers a kill-switch. This can be used to disconnect your device from the internet if the VPN connection goes down unexpectedly. Windscribe does so with the use of a firewall, so it's not available on mobile devices.
Neither provider is prone to leaking data, passing our tests when checking for DNS or WebRTC leaks. Each offers a range of robust connection options, including the speedy WireGuard protocol.
The Windscribe browser extension comes with a few notable features, including double hop servers, and the ability to change your timezone.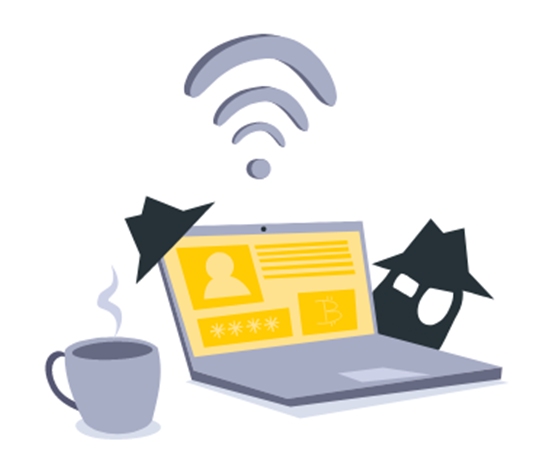 CyberGhost Security Suite is a premium package that offers the VPN, along with antivirus software, Security Updater (which checks for outdated apps), and Privacy Guard, which works to limit the data collected by Microsoft.
Winner: It's a draw
Privacy
Can the VPN be trusted to keep your data away from any prying eyes? Here's how the VPNs perform when it comes to privacy.
| No Value | CyberGhost VPN | Windscribe |
| --- | --- | --- |
| Jurisdiction | Romania | Canada |
| Independently audited? | | |
| User details required for sign up? | | |
| Anonymous payment options? | | |
Windscribe is based in Canada, which is part of the dreaded Five Eyes alliance. The Five Eyes is an intelligence-sharing network that has been expanded to encompass vast sections of the globe. The original countries are the United States, Canada, Australia, New Zealand, and the United Kingdom.
CyberGhost is based in Romania, benefiting from less intrusive data retention laws. However, it complies with GDPR as it is within the European Union's jurisdiction.
Windscribe's desktop app is open-source, and it was audited in 2022. Audits ensure that you don't have to take any logging policies at face value, as third parties will check to ensure that a VPN can be trusted. Its server stack is due to be audited in 2023, but it hasn't happened as of yet.
As for CyberGhost, it underwent an independent audit performed by Deloitte in 2022, confirming its logging policy. Even without the audit, we'd opt for Romania rather than Canada if we had to choose a HQ for a VPN service.
Winner: CyberGhost
Customer service
| No Value | Windscribe |
| --- | --- |
| Free trial | Free basic account |
| Money-back guarantee | |
| 24-hour support | |
| Live chat | |
| Money-back guarantee length | 3 days |
Most premium providers are used to dealing with customer queries, whether it's helping with setting up the VPN, or finding the right server to connect with.
Unfortunately, this is an area in which Windscribe is sorely lacking. For example, the only way to get a refund is to make a written request, sending it to the support team within three days. It does have a chatbot to go with a ticket system, but it's not ideal if you're in need of a quick response. It is understandable given the low asking price, as this is one area in which it really feelslike a budget VPN.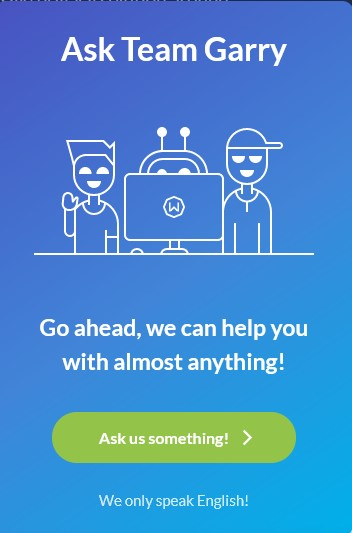 CyberGhost comes with 24/7 live chat support, ensuring you'll be able to get to the bottom of any issues quickly. Once again, it emerges victorious in this head-to-head.
Winner: CyberGhost
Conclusion
CyberGhost wins handily, beating Windscribe in a number of key areas. It's clear that it's the superior VPN, and it would be our recommendation in the vast majority of scenarios.
Let's total it up. CyberGhost is superior in terms of features, unblocking, usability, mobile apps, speeds, security, privacy, and customer service. That's reasonably comprehensive, even if it lacks a free version.
Windscribe isn't bad if you're in need of a free provider, as long as you're aware of the limitations when it comes to locations and bandwidth. In fact, it's a capable VPN in its own right, it just can't match up to what CyberGhost has to offer.
Outright winner: CyberGhost
Are you interested in checking out more VPN comparisons? Here's how CyberGhost performs against two well-known providers.
Image credits: Oleg Gaulinskii on Pixabay