Hulu is a popular streaming service that is only officially available in the US and Japan. However, you can use Virtual Private Network (VPN) to unblock Hulu from anywhere. However, when it comes to unblocking Hulu for free, there's some good news and some bad news.
Free VPNs are readily available on the market, but these services aren't suitable for Hulu. This is because the platform actively blocks VPNs - and free services are always the first ones on the chopping block. Thankfully, some premium services have managed to find a way to beat Hulu's VPN blocks. In this article, we'll walk you through a hack that'll let you use them for free!
The best free VPNs for Hulu
In a hurry? Check out the table below to find our top VPN picks for Hulu – and remember that each of these services works seamlessly with Hulu, comes with generous trial periods, and has servers in the US.
ExpressVPN - The best VPN for Hulu. A lightning-fast service that works with Hulu (and other services) and offers a 30-day money-back guarantee.
NordVPN - The best value VPN for Hulu. Users get intuitive apps for all platforms and a huge network of servers to enjoy, all for a budget price.
Surfshark - The best multi-device VPN for Hulu. With unlimited simultaneous connections and speeds ideal for streaming TV in HD.
ProtonVPN - The best secure VPN for Hulu. An audited zero-logs service that packs strong encryption, security features, and P2P support.
PrivateVPN - The best cheap VPN for Hulu. Inexpensive and still feature-rich, with apps that are a joy to use on all of your devices.
Can I get a free VPN for Hulu?
No. Free VPNs do not have the time, money, or resources to battle with Hulu, which means that the fight is over the moment Hulu blocks a free VPN's IP addresses.
Some premium VPNs do have a limited free plan that they use to advertise their service, however, even those reliable free VPNs that are great for privacy are not suitable for streaming Hulu. This is because those free plans have download limits that make it impossible to stream more than a couple of shows per month, and bandwidth restrictions that cause shows to buffer a lot (which is highly frustrating).
In addition, trusted free VPN plans are designed as a loss-leader to advertise the service and encourage people to upgrade to the full-paid service. As a result, those free plans often purposefully restrict Hulu, Netflix, and other popular services. Access to these services is provided exclusively on the paid plans.
What is the free VPN for Hulu hack?
The good news is that even the best VPNs will let you try out their service for free. Premium VPNs have free trial periods known as money-back guarantees, during which time you can watch Hulu as much as you like.
Most VPNs provide a money-back guarantee that lasts between 30 and 45 days, which means that you can watch Hulu for up to a month and a half before requesting a complete refund. And since all Hulu VPNs have a money-back guarantee, you can try them all out one after the other – giving you free access to Hulu for an extended period.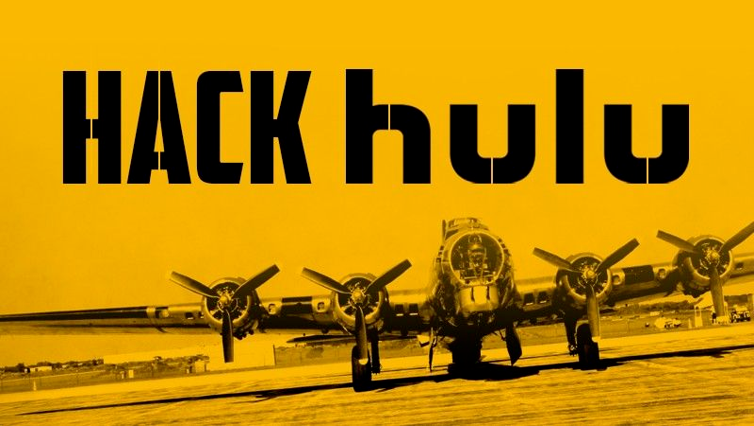 Try the free VPN for Hulu hack
If you are eager to stream shows on Hulu for free, follow the steps below:
Subscribe to a VPN service that is known to work with Hulu.

Remember: Very few VPNs work with Hulu, so be sure to pick a VPN that actually works with Hulu. We have tested all the VPNs listed below, and they work.

Download the VPN software onto your device and log in using your credentials.

Connect to a server in the USA.

Purchase a Hulu gift card to pay for the service outside of the USA.

Remember to ask your VPN provider for your money back before the trial period ends.
The best free trial VPNs for Hulu
Below, you'll find our top VPN picks for Hulu. Each of these services has been put to the test by our team of experts, comes with a huge fleet of servers to choose from, and the speeds you'll need to stream in HD - regardless of the device you're using!
Does a Hulu VPN need to be fast?
Yes. The primary problem with the majority of VPNs is that they are too slow for data intensive tasks such as streaming. This is particularly true if you try to use a free (or even cheaper VPN) that has saved on costs costs by skimping on its server network.
Free VPNs have very few servers that are congested with users. As a result, those VPNs will cause buffering and lag when you try to watch Hulu or any other online streaming service.
The premium VPNs we have recommended in this guide all have fast servers that are ideal for watching the US or Japanese versions of Hulu. They also have fast protocols such as OpenVPN UDP and WireGuard, which are designed to let you perform data intensive tasks without lag.
The nice thing about our recommendations is that in addition to offering a premium service with fast speeds, they also have a money back guarantee. Thus, you can get free use of a premium VPN that has been tested with Hulu; no matter where you are in the world. This gives you the opportunity to test the VPN, or use it on vacation to watch your favorite shows, risk free.
How we pick the best VPNs for Hulu – VPN testing methodology
Finding a VPN can be hard for beginners. There are tons of providers to pick from and they often use aggressive marketing to gain subscribers. This can make it easy to end up with a VPN that promises the world – but is actually slow or unable to provide online security and privacy.
To help consumers find a VPN that works, we test market-leading services using a precise review process. Our VPN testing methodology allows us to use specific metrics to rate VPNs.
We check the encryption implementation, test for DNS and IP leaks, look for important security and privacy features, and check whether the VPN has servers that work to access Hulu and other popular services.
Below, we have included a list of features we considered when recommending VPNs for Hulu:
Fast servers in the US that work to watch Hulu abroad.
A global server network to let you bypass censorship and access regional services.
Apps for all platforms to let you stream Hulu on any device
Strong security and privacy features, including AES encryption, DNS leak protection, and a kill-switch.
Outstanding reliability with close to 100% uptime.
The ability to access popular online services like BBC iPlayer, Netflix, and Disney Plus.
How do I pay for Hulu outside the USA?
It is easy to access Hulu with a VPN, but you must still subscribe to the service. To do so, you will need a valid US payment method, as international cards are not accepted by the website. So, what are you supposed to do?
Luckily, it is possible to pay for Hulu using a gift card that is delivered to you via email. That means you can completely avoid giving Hulu your bank card details. Walmart, for example, sells Hulu gift cards that it delivers via email, and it accepts most international debit and credit cards.
This is by far the best and easiest way to unblock and pay for Hulu with a VPN.
Head over to the Walmart website and add a gift card to your basket

Proceed without logging in and enter any random details, including your real email address.

Click Use Address Provided.

Enter your preferred payment details and hit the checkout button.

Open the email you receive from Walmart and make a note of the Hulu gift card redemption code.

Connect to a VPN server in the US - and make sure it works with Hulu!

Log out of your Hulu account and clear your browser's Cookies and Cache.

Navigate to www.hulu.com/gift.

Type in the gift card code and click Redeem.

Select the kind of Hulu subscription you prefer (with or without commercials).

Fill in your details and set up a password.

You will need to provide a valid US Zip Code such as 51501 (Council Bluffs, IA), 39564 (Ocean Springs, MS), 48127 (Dearborn Heights, MI) 41018 (Erlanger, KY) or 60099 (Zion, IL).

You can now log in and stream Hulu using your VPN free trial.
Paying for Hulu with a gift card – troubleshooting
Most people experience no problems when paying for Hulu with a gift card and a VPN. However, if you get the error message HBL-22 Redemption Service Unavailable when you enter your gift card, it is possible that your VPN is not working correctly. If you get this error message, try the following things:
Ensure that your VPN actually works with Hulu. If it doesn't, you may need to cancel your subscription and subscribe to a different VPN.

Contact your VPN and find out which US server works with Hulu

Clear your browser cookies and cache or try accessing the Hulu gift card page using private browsing mode/Incognito

If you are using your VPN over a WiFi network, try connecting to the VPN via your cellular network instead (this has apparently fixed the issue for some users)

Ensure that GPS is disabled on your device and that geolocation data is disabled in your browser
For more help, check out our Hulu VPN troubleshooting guide, where we offer more in-depth advice.
Make the most out of the hack
Once you pay for a Hulu gift card and get a VPN subscription, you are ready to start streaming Hulu from anywhere in the world. Thousands of people all over the world currently unblock Hulu with a VPN to access shows such as:
Catch-22. A six-part miniseries based on the novel by Joseph Heller.

Nathan For You. A mockumentary about a small business owner.
Pen15. A hilarious coming-of-age show.
Better Things. Is a subversive sitcom about a mother struggling to raise her children.
The Venture Bros. An Adult Swim classic animated comedy.
Atlanta. A comedy-driven show that is critically acclaimed.
The Last Man on Earth. A superb and mind-bending comedy about the end of the world.
It's Always Sunny in Philadelphia. An award-winning comedy that is best described as absurd.
Vikings. This historical drama is an action-packed show that will keep you on the edge of your seat.
Sons of Anarchy. An excellent biker gang series involving gun crime and smuggling.
Plus, once you're subscribed to a VPN, you can use it to unblock much more than just Hulu content! Your VPN will be able to access international content on streaming sites like Netflix US, BBC iPlayer, and plenty of others from around the globe. Be sure to visit our Netflix VPN guide for more information about unblocking regional libraries!
The free VPN for Hulu hack – FAQs