With so many VPNs vying for your attention, it can be difficult to settle on a single provider. A CyberGhost vs Hola comparison lets us explore how two of the better-known – and similarly priced – virtual private networks (VPNs) attract and keep their customers, and whether one can be markedly better than the other.
CyberGhost vs Hola – Which service should you choose?
While both VPNs have millions of users worldwide, CyberGhost is by far the superior offering. It's very fast, demonstrably private, and able to access all of the major streaming services.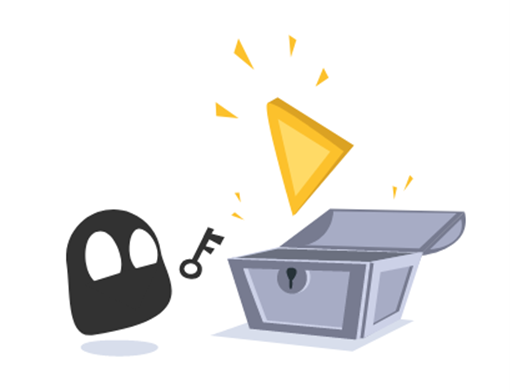 Hola, by contrast, has unreliable speeds, major privacy issues, and no access to streaming platforms. It's not even a true VPN – but we'll get on to that later.
Pricing
Price is a key differentiator between VPN services, with some users understandably loath to go beyond a certain price point. If your limit is $0, both CyberGhost and Hola do offer free plans – though you may want to avoid Hola's, for reasons we've discussed elsewhere.
In terms of paid subscriptions, both CyberGhost and Hola are situated towards the upper end of the VPN price range – and that's only if we disregard Hola's "Ultra" subscription, which is too expensive to really be worth considering.
| | | | |
| --- | --- | --- | --- |
| | Hola "Premium" | Hola "Ultra" | CyberGhost |
| 1 month | $14.99 | $29.99 | $12.99 |
| 6 months | n/a | n/a | $6.99 |
| 12 months | $7.69 | $19.99 | n/a |
| 24 months | n/a | n/a | $2.19/ then $4.75 |
| 36 months | $2.99 | $7.99 | n/a |
We'll therefore only compare CyberGhost subscriptions against Hola's "Premium" plan, which are priced relatively similarly.
A one-month Hola subscription costs $2 more than it does with CyberGhost: $14.99 as opposed to $12.99. This is the only directly comparable price, as each provider varies in its longer-term subscription lengths. These are, however, roughly equivalent.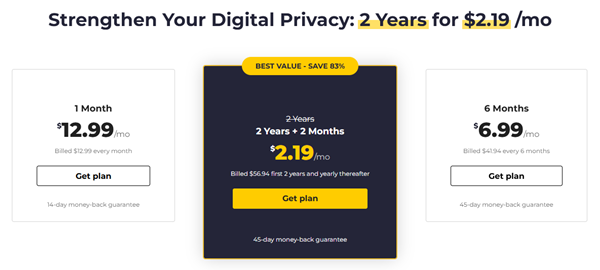 For example, CyberGhost costs $6.99 for six months, while Hola costs $7.69 for 12 months. CyberGhost costs $2.19 for the first two years of a 24-month subscription, while Hola costs $2.99 for a three-year subscription.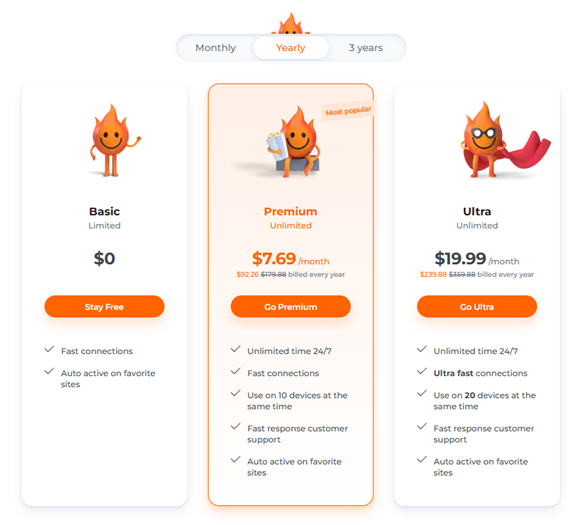 One-month CyberGhost plans come with a 14-day money-back guarantee, which increases to 45 days for lengthier subscriptions. By contrast, Hola will only provide a refund on its plans if you haven't used the service at all within the first 14 days.
CyberGhost accepts payments made via credit card, PayPal, Amazon Pay, and Bitcoin. Hola accepts them via credit card, PayPal, Google Pay, and Skrill.
Winner: CyberGhost
Performance & speed
CyberGhost is the more reliably quick of the two providers. Indeed, it is one of the fastest VPNs available, and a good choice for streaming 4K content, gaming, and VoIP calls. In our tests, CyberGhost's average speeds were double that of Hola's, while its maximum speeds were greater by a factor of more than 10.
| No Value | CyberGhost VPN | Hola |
| --- | --- | --- |
| Speed | 556.2 Mbps | 50 Mbps |
| ProPrivacy.com SpeedTest (average) | 63.92 Mbps | 31 Mbps |
| Total servers | 9723 | 1000 |
| Number of countries | 91 countries | 40 countries |
CyberGhost's server network dwarfs that of Hola's. To be fair, Hola doesn't solely rely on its own servers for connections, instead operating as a peer-to-peer proxy network. This network – which isn't a true VPN – is created by anyone using its free service. Hola has millions of users, so it's a large network with virtually every country represented. For its part, CyberGhost has servers in 91+ countries – which is itself impressive.
Winner: CyberGhost
Which has better features?
CyberGhost is by far the more versatile of the two providers, with plenty of features to keep a variety of connections secure. Hola, by contrast, has little to recommend it beyond allowing three more simultaneous device connections than CyberGhost.
| No Value | CyberGhost VPN | Hola |
| --- | --- | --- |
| Simultaneous connections | 7 | 10 |
| Split-tunneling | | |
| Kill-switch | | |
| Obfuscation (stealth) | | |
| Self-hosted DNS | | |
| Tor-over-VPN? | | |
| PPTP | | |
| L2TP/IPSec | | |
| SSTP | | |
| IKEv2 | | |
| OpenVPN | | |
To begin with, CyberGhost offers a split tunneling feature that lets users choose which apps they want to connect via the VPN and which they want routed through their ISP as normal. Hola offers split tunneling, though via a proxy network.
A kill-switch stops the flow of internet traffic if the VPN connection drops out. It's a staple feature of VPNs like CyberGhost, but is not available with Hola.
CyberGhost supports a range of connection protocols, including the lightweight WireGuard, as well as the tried-and-tested OpenVPN. It also supports PPTP, L2TP/IPSec, SSTP, and IKEv2. By contrast, Hola only supports L2TP/IPSec and IKEv2 – neither of which would be most people's preferred choice.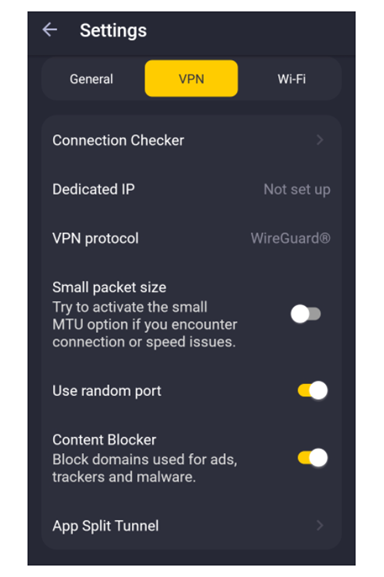 CyberGhost subscriptions come bundled with access to the ID Guard tool. This alerts you if your email addresses or passwords have been compromised in a data breach. There's also a content blocker that stops ads, trackers, and malware. Hola also offers a decent ad-blocker with its paid subscriptions.
Other CyberGhost features include public WiFi protection, which ensures your traffic is protected when connected to unsecured networks; a private browser for the desktop and iOS apps; and the option to add a dedicated IP address to your account.
Winner: CyberGhost
Which streaming services can they access?
While numerous VPN providers declare their ability to access the regional libraries of major streaming platforms, very few can actually do so. CyberGhost is notable for working with all of the big names. Hola, by contrast, worked with none of them during our tests.
| No Value | CyberGhost VPN | Hola |
| --- | --- | --- |
| Netflix | | |
| iPlayer | | |
| Amazon Prime | | |
| Hulu | | |
| Disney+ | | |
As well as being able to access the notoriously strict US Netflix, CyberGhost worked with numerous other Netflix libraries too.
| No Value | CyberGhost VPN | Hola |
| --- | --- | --- |
| USA | | |
| UK | | |
| Canada | | |
| Japan | | |
| France | | |
| Germany | | |
CyberGhost works a little differently to most providers with regards to streaming. Instead of forcing users to connect via trial-and-error, CyberGhost has optimized servers labeled for each provider.
Winner: CyberGhost
Torrenting
Despite being a peer-to-peer network, Hola doesn't allow torrenting. This could be viewed as something of a blessing given its lack of a kill-switch and privacy issues – which we'll look at later.
CyberGhost does allow torrenting, and has specific servers for just that purpose. Users can configure its Smart Rules feature so that the torrent client automatically connects to a streaming server on launch.
What CyberGhost doesn't have is port forwarding, which many P2P file-sharers consider to be an essential feature for efficient downloading and seeding.
Winner: CyberGhost
Setup & usability
It's easy to get started with both providers, though Hola's lack of options means there's less to think about overall.
If you don't mind letting CyberGhost choose a server for you, a connection can be established in seconds after opening an app. These are available for Windows, macOS, Linux, iOS, Android, Apple TV, and Amazon Fire TV.
If you want to choose a server yourself, you can connect to a particular country; select a server dedicated to gaming, streaming, or torrenting; or browse the available NoSpy servers. These latter servers are an optional extra on top of existing price plans.
CyberGhost's Smart Rules feature also lets you assign specific servers to named apps, thus establishing an immediate connection on startup.
| No Value | CyberGhost VPN | Hola |
| --- | --- | --- |
| Android | | |
| iOS | | |
| Windows | | |
| macOS | | |
| Linux | | |
| nVidia Shield | | |
| Android TV | | |
| Fire TV | | |
| Routers supported | | |
Hola's lightweight apps are easy to install, with a setup wizard to help you get started. In use, there's not much to play with beyond choosing a server from a list and connecting to it. Hola apps are available for Android, iOS, Windows, and macOS.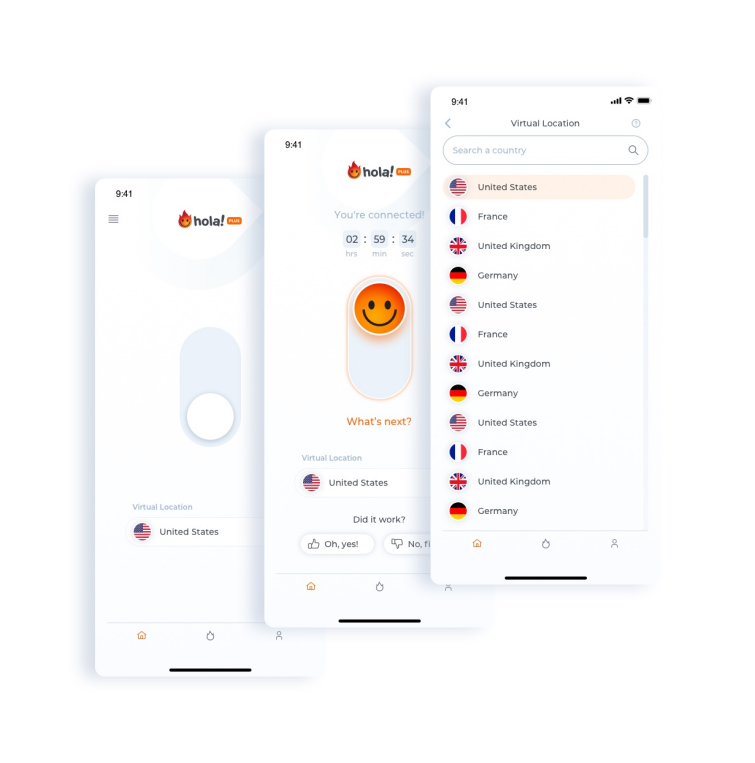 Both providers can be made to work with routers. However, there are more options with CyberGhost, which supports routers running DD-WRT and Tomato firmware. By contrast, Hola will only work on a Keenetic Ultra router.
Winner: CyberGhost
Security
Compared with Hola, CyberGhost has a wealth of security features.
| No Value | CyberGhost VPN | Hola |
| --- | --- | --- |
| PPTP | | |
| L2TP/IPSec | | |
| SSTP | | |
| IKEv2 | | |
| OpenVPN | | |
| WireGuard | | |
| IPv6 leak protection | | |
| WebRTC leak protection | | |
| Bare-metal servers? | | |
Its server network is completely diskless, which means that all data is stored using volatile memory and wiped at every reboot. CyberGhost also provides access to so-called NoSpy servers, which are owned, maintained, and housed by the provider in Romania – beyond the reach of the 5, 9 and 14 Eyes security alliance. These servers boast a dedicated uplink as well as extended bandwidth and top-of-the-range hardware.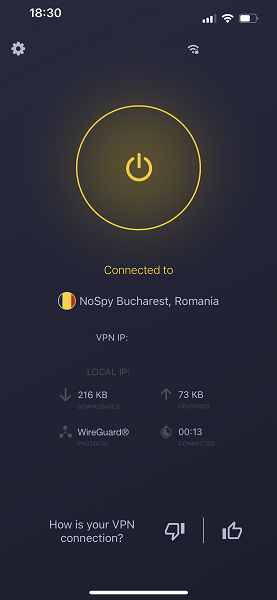 CyberGhost protects internet traffic using 256-bit AES and ChaCha20 encryption, together with 2,048-bit RSA keys and SHA256 authentication. We found no evidence of DNS, IPv6, and WebRTC leaks during tests.
As Hola uses the IKEv2 protocol by default, connections are protected with AES-256 encryption. This is good – especially considering the free version of Hola doesn't encrypt traffic at all. Less good, however, is the lack of protection against DNS, IPv6, and WebRTC leaks. Unsurprisingly, we found both IP address and DNS leaks during testing.
Hola is also based in Israel, which has close ties to the 5 Eyes intelligence-sharing alliance as well as a home-grown speciality in online surveillance.
Winner: CyberGhost
Privacy
To put it bluntly, we wouldn't recommend using Hola if you value your privacy. According to the Hola website, "Log data may include the following information – IP address, operating system, browser type, web pages you visit, time spent on those pages, access times and dates."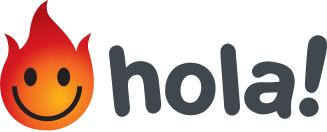 In other words, it logs everything you do while connected. It goes on to say that it will share your information to:
Comply with law, regulation, subpoena, or court order;
Detect, prevent, or otherwise address fraud, security, or violation of our policies or technical issues;
Enforce the provisions of this Privacy Policy or any other agreements between you and us, including investigation of potential violations thereof;
Protect against harm to the rights, property or safety of us, its partners, its affiliates, users, or the public.
CyberGhost, on the other hand, has a no-logs policy that's been independently audited. Deloitte examined the provider's server network and management systems in 2022. CyberGhost has also been publishing transparency reports since 2011, which detail the number of police requests they receive for information, amongst other things.
Winner: CyberGhost
Customer support
VPN providers that claim to care about an open and free internet should be willing and able to field questions from their customers. Ideally, we like to see 24/7 live chat, which is exactly what CyberGhost provides.
CyberGhost also has plenty of information available on its websites, including detailed guides, FAQs, and help troubleshooting.
There's plenty of information on the Hola site too, though much of it feels dedicated to justifying its business model. Nevertheless, there are sections for setup, troubleshooting, and FAQs. Unfortunately, there's no live chat function, so requests for help must be made via email.
Winner: CyberGhost
Conclusion
It's not often that we compare two providers that are so mismatched – especially when they effectively cost the same. CyberGhost is an excellent example of a VPN provider, offering a combination of speed, access to streaming services, and easy-to-use apps. Importantly, it also has a verified privacy policy and secure infrastructure.
Hola, by contrast, makes us nervous. Its privacy policy exists in name only and it appears unable to safeguard users' IP addresses while they're connected. It doesn't allow torrenting and doesn't work with mainstream streaming services. This is more than enough to stop us recommending it to anyone.
Overall winner: CyberGhost
If you're considering alternative VPNs, visit our other vs pages to see how CyberGhost and Hola fare against different providers.
Image credit: Mohamed Hassan on Pixabay