Love to watch anime or read manga? A VPN for Crunchyroll is going to be right up your street! In this guide, we'll take a look at the best VPNs for the anime streaming platform and how they work.
What are the best VPNs to unblock Crunchyroll?
In a hurry? Take a look at the table below. Each VPN we've shortlisted is super-fast, has a huge fleet of servers to choose from, and unblocks Crunchyroll seamlessly – so keep scrolling if you want to learn more.
ExpressVPN - The best Crunchyroll VPN. With fast speeds for streaming, proven unblocking power, and a 30-day money-back guarantee.
NordVPN - A great value VPN service that offers users strong security features and the ability to unblock Crunchyroll… and more!
Private Internet Access - The most secure Crunchyroll VPN. It excels at unblocking, and offers superb security features and OpenVPN encryption.
PrivateVPN - The best user-friendly Crunchyroll VPN. With easy-to-use apps for all your devices and superb server speeds ideal for streaming.
Surfshark - A cheap VPN for Crunchyroll. You can use it on an unlimited number of devices, it's fast, and has a huge selection of US servers.
Get ExpressVPN the best VPN for Crunchyroll
There are thousands of anime series to stream on Crunchyroll. However, the number of titles is much smaller if you live outside the US. The good news? With a VPN for Crunchyroll, you can stream the platform's entire catalog, even if you're not in the States!
This is hugely frustrating if you're an anime fan who wants to check out new episodes of your favorite series. It's even more annoying when you realise that Crunchyroll subscriptions cost the same amount in all countries – even though content catalogs are much smaller outside of the US!
Thankfully, a VPN for Crunchyroll lets you pretend to be in a different country. That means all you need to do is choose a VPN from this list, subscribe, download the software, and then connect to a server in the US.
Before we can recommend a VPN for Crunchyroll, we first make sure that it meets certain criteria, such as:
Fast VPN speeds for streaming
Servers in key locations
It beats the Crunchyroll VPN ban
We also confirm that the VPN is secure and compatible with all devices – Mac, Windows, Android and iOS. So, now that you know what we're looking for, let's take an in-depth look at our hand-picked Crunchyroll VPN recommendations.
The Best VPNs for watching Crunchyroll in 2023
Now let's take a more in-depth look at our top VPN picks for Crunchyroll! These services have each been put to the test by our expert team, pack reliable security tools, and can be trialled risk-free thanks to a handy money-back guarantee.
If you'd like to learn more about any of the services listed below, or a wider selection of VPNs, head on over to our dedicated review pages.

ExpressVPN
Discount Coupon
Get 49%
off now
Comes with an additional 3 months
Will a VPN work with Crunchyroll?
Not all VPN providers can unblock Crunchyroll. If you're connected to a VPN and Crunchyroll serves you with the following warning:
Sorry, due to licensing limitations, videos are unavailable in your region.
Then you'll need to pick up a subscription with a different provider (or chat to your VPN's customer support to see which server you need to use).
Unfortunately, fewer VPNs than ever work with Crunchyroll in 2023. This is because the streaming service has ramped up its efforts to block IP addresses that belong to VPNs. But don't start panicking just yet. We at ProPrivacy regularly test VPNs to make sure that all of our recommendations are compatible with Crunchyroll. Plus, they all come with money-back guarantees, so you won't be left out of pocket in the unlikely event that you can't unblock Crunchyroll from where you are.
We're confident in our recommendations because they're battle-tested and thoroughly researched, and we've pitted them against some of the toughest content blocks over the course of almost a decade. The VPNs in this guide make it part of their core mission to unblock streams, and they constantly develop new ways to evade blocks. So, stick to our hand-picked services, and you'll be able to enjoy Crunchyroll from anywhere, on any device!
Will a VPN unblock the Crunchyroll app?
All of our VPN recommendations work to unblock Crunchyroll, both via the website portal and using its Android and iOS app. The VPNs have their very own custom apps for desktop and mobile devices – and they're extremely easy to use! As a result, anyone can unblock Crunchyroll on a smartphone or tablet from home or using public Wi-Fi, and you won't even need to be a tech veteran.
All you need to do is subscribe to the VPN and download the VPN app to your device to enjoy your expanded content library on Crunchyroll.
How we pick the best VPNs for Crunchyroll – VPN testing methodology
Many VPNs have been blocked by leading streaming providers nowadays. Just as many are slow, which leads to constant buffering when you try to watch live TV or stream HD anime. We understand how easy it is to accidentally subscribe to an unsecured or sluggish VPN, which is why we test VPNs carefully.
Our experts use a carefully constructed review process to test market-leading services. This allows us to rate VPNs, and make lists of the best VPNs for a specific purpose. During our tests, we check the encryption and test for leaks to be sure the VPN is providing high levels of security and privacy.
In addition, we check the VPN server locations and speeds to be sure that the VPN can unblock the services you need and provide good enough speeds for streaming, gaming, torrenting, videoconferencing, and other data-intensive tasks. For added transparency, we have included a list of features we looked for when recommending the best VPNs for Crunchyroll:
Servers that work to unblock Crunchyroll from anywhere in the world.
Fast servers and VPN protocols designed to let you stream Crunchyroll without suffering.
Apps for all platforms to let you watch anime on all your devices.
A no-logs policy that ensures the VPN is always protecting your digital footprint.
Plenty of advanced security features, including a kill-switch, malware filtering, DSN leak protection, and robust AES encryption.
A global server network capable of providing access to popular services like BBC iPlayer, Netflix, and Disney Plus.
What can you unblock with a Crunchyroll VPN?
If you're an anime fan and you're not catching streams on Crunchyroll, then you're seriously missing out. The site boasts more than 1,000 anime titles, 200 East Asian dramas, and a vast library of manga, too!
Crunchyroll caters to casual viewers and hardcore anime fans alike. You'll find all sorts of shows, including popular titles in the West, such as My Hero Academia, Death Note, and Neon Genesis Evangelion, as well as some of Japan's favorites, like Black Clover and Gintama. Crunchyroll is an American distributor, publisher, and licensing company based in San Francisco. The site got its start back in 2006 and has since accrued an audience of over 35 million worldwide.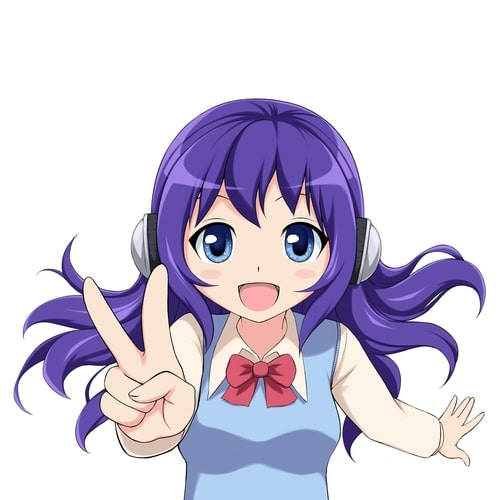 What's more, Crunchyroll also provides a free service – which is rare nowadays! Free accounts are subject to a number of limitations, however, like fewer titles, the inclusion of ads, and lower-quality video streams.
Luckily, a premium paid service is available to fans who want a smooth, uninterrupted experience. More than a million people currently have a premium subscription, which removes ads, allows for HD streaming, and grants full access to the full roster of Crunchyroll titles – so long as they're available in your particular geographical region.
Extra emphasis on that last point! Although it is depressing that the amount of anime you can watch depends entirely on where you're located, it doesn't have to be that way – thanks to VPNs!
Crunchyroll's Geographical Restrictions
As with most video streaming services (like Netflix and Amazon Video), Crunchyroll's content is subject to geo-restrictions. This means that the titles available on the service will vary from country to country.
A premium Crunchyroll account in your country might only have half of the anime titles that are available elsewhere, and that's just as unfair as it is frustrating.
The US has by far the most choice when it comes to Crunchyroll, which is why it's the best international Crunchyroll library to unblock with a VPN! And if you're a US citizen on vacation – or living abroad – you can also use a VPN overseas to get your full Crunchyroll library back.
So, whether you are a foreigner wanting to view never-before-seen titles on Crunchyroll, or an account holder wanting to access your home library, you can use a Crunchyroll VPN from this guide.
What's new to Crunchyroll in 2023?
New anime is being released all the time – and this is great news for fans! It also means that a single Crunchyroll subscription can keep you occupied all weekend long. Below, we've listed some of the most recent releases streaming on Crunchyroll:
One Piece: WANO KUNI
Platinum End
Digimon Ghost Game
Demon Slayer: Kimetsu no Yaiba
Hakuoki: Demon of the Fleeting Blossom
Yashahime: Princess Half-Demon
Blade Runner: Black Lotus
Case Closed (Detective Conan)
Aware! Meisaku-kun
Orient
Tokyo 24th Ward
In the Land of Leadale
The Case Study of Vanitas
Sorairo Utility
Rusted Armors
Sabikui Bisco
How to use Crunchyroll with a VPN
Bypassing Crunchyroll's geographical restrictions with a VPN couldn't be simpler. All you need to do is:
Subscribe to one of the recommended services in this guide and install the VPN software.
Connect to a server in the US.
Access the expanded Crunchyroll catalog.
How does it work?
When you access Crunchyroll from a VPN-protected device, the site will only detect the IP address of the VPN server you're connected to. As a result, the site will be fooled into thinking that you're located in that same country! (Oh, and we've got a great jargon-free beginner's guide if you'd like to learn more about VPNs work.)

CyberGhost VPN
Discount Coupon
85%
Off Today
Get 3 months for free, and a 45-day money-back guarantee
Will a free VPN unblock Crunchyroll?
Unfortunately, free VPN services just aren't suitable for streaming video content on Crunchyroll. They're too slow, they come with too many monthly usage limits, and their servers are often congested.
However, using a secure free VPN to test its ability to unblock Crunchyroll can be a good idea. Just be sure to stick to one of the recommended VPNs in this guide – most of them offer VPN free trials or money-back guarantees.

Private Internet Access
Discount Coupon
Get 84%
Off With our PIA Discount
With a 30-day money-back guarantee
Can I use a VPN to unblock a premium Crunchyroll subscription?
Crunchyroll has now introduced new membership tiers, which means you can use your VPN to gain access to more anime than ever before. A Crunchyroll subscription will also bag you access to anime content when you're offline, which comes in handy if you're traveling. Best of all, by paying for a subscription you will remove the adverts that are present on the free version –allowing you to enjoy anime completely uninterrupted!
Premium subscriptions now come in three different tiers: Fan, Mega Fan, and Ultimate Fan. A Fan account will remove all ads and will give you access to simulcast series on their Japanese release date. This subscription will cost you $7.99 per month.
A Mega Fan subscription ramps things up further by giving you permission to download and watch content while offline – and by permitting you to access four streams simultaneously so that you and up to three friends can watch different shows on a single account (great for students living in shared accommodation, for example). A Mega Fan account will cost you $9.99 per month, which is pretty good value if you want to share the cost with a few friends.
Finally, the Ultimate Fan account will cost you $14.99 per month and it will increase your add free viewing capacity to six concurrent streams. In addition, it will come with an annual member swag bag, member-only access to exclusive merch, and a special discount of $25 in the Crunchyroll Store every three months (when you spend $100 or more).
Need a way to pay?
If you want to pay for any of these premium subscription plans from outside of the US, we recommend using US Unlocked. It will provide you with a virtual US payment card that you can use to pay for Crunchyroll or any other US service or account!
Beating the Crunchyroll VPN ban
Having a VPN that doesn't work with Crunchyroll is extremely frustrating. If you've ever seen the following message:
Sorry, due to licensing limitations, videos are unavailable in your region.
Then you know just what we're talking about!
Unfortunately, Crunchyroll is now blocking IP addresses that belong to VPN services. Plenty of streaming services do the same nowadays, and it ultimately means that fewer and fewer VPNs actually can actually unblock Crunchyroll.
At the time of writing, all of our recommended VPNs can reliably unblock Crunchyroll. The situation is pretty fluid, however, and it's possible that the VPNs in this guide might suffer temporary blocks from time to time. These premium services typically have servers in reserve and tricks up their sleeves to get you access again, though! Check out our Crunchyroll VPN ban page for more information about why they block VPN users and how to get around the blocks.
My VPN isn't working with Crunchyroll – what should I do?
If you encounter a VPN server that does not work with Crunchyroll, the best thing to do is to try a different server or contact your VPN provider's customer support team to find out if they have another server that works. It is becoming increasingly rare for a VPN to unblock Crunchyroll, so your best bet is to stick to our recommended providers to avoid any disappointment.
Remember, if you recently signed up for a VPN that isn't working out with Crunchyroll, there's still hope! All of the providers in our list come with generous money-back guarantees, so if you have continuing issues and no luck switching servers, you can request your money back – no quibble, no questions.
Crunchyroll VPN error codes
Below, we've listed some common error codes that you might encounter when using a VPN with Crunchyroll – and we've covered how to resolve them, too.
Crunchyroll 403 error
'Crunchyroll forbidden 403' is an error message usually served when a user attempts to access the platform using a VPN IP address that has been blocked. If you're using a VPN that's touted to work, you may need to swap servers in order to access Crunchyroll. You might also benefit from clearing your cookies. If you are connecting to Crunchyroll without a VPN and you get this message, clear your cookies and restart your machine.
Crunchyroll error 1015
Error 1015 is a Crunchyroll error that is caused by CloudFlare. Specifically, the error message is a result of the CDN rate-limiting users who they believe may have had their account compromised. Users suffering from this issue should be able to fix it by updating their password for the service.
Crunchyroll error 1005
Crunchyroll error 1005 is the message served to users accessing the service from a banned IP address. This error message is usually encountered by consumers who are using a non-recommended VPN. Stick to the reliable VPN services we've featured in this guide if you want to avoid this error message.
Did Sony buy Crunchyroll?
After months of speculation, Sony announced that it would acquire Crunchyroll from AT&T. The initial announcement was made in December 2020 and, finally, in August 2021, the media giant acquired the anime streaming service for $1.18 billion.
So, whilst the question of whether Sony would purchase Crunchyroll has been answered, anime fans now have new mysteries to mull over. Sony also owns Funimation, a similar streaming service, and plenty of people subscribe to both Funimation and Crunchyroll. Sony's acquisition announcement confirmed that the two services would be unified into a single subscription at some point – but nobody knows when it'll happen.
Service should remain stable for current subscribers during this transition period. However, some anime fans may have larger concerns – about whether merging two colossal business will increase the pressure on Japanese animators to modify their work for Western audiences, for example, or even potential price hikes. Sony's plans are as yet unclear, and we'll keep this page up-to-date as more news breaks.
FAQs
Check out the frequently asked questions related to Crunchyroll below.
Conclusion
If you have watched everything there is to see on your current Crunchyroll catalog, 2023 is a great time to branch out by getting a VPN! A VPN is a cheap way to gain access to more titles, and it is both quick and easy. Plus, once you have your VPN you can use it to access other streaming sites and to gain access to more content on services like Netflix, Hulu, or Prime!
Finding the perfect VPN for Crunchyroll can be tricky because there are so many VPNs to pick from. Choosing the wrong VPN will result in disappointment – so be sure to pick a VPN from this list.
Use these VPNs to access Crunchyroll's expanded library
In this guide, we have done all the hard work for you. So all that is left is for you to pick the VPN for Crunchyroll that best fits your needs! Don't settle for a subpar streaming experience. Unblock Crunchyroll with one of our recommended VPNs and unlock access to tons of extra anime.