If you love to watch anime and read manga; a Crunchyroll VPN is going to be right up your street! Crunchyroll has thousands of anime videos for you to stream. However, the number of available titles is much smaller if you live outside the US. The good news? With a VPN for Crunchyroll you can pretend to be in the US to stream the entire Crunchyroll catalog.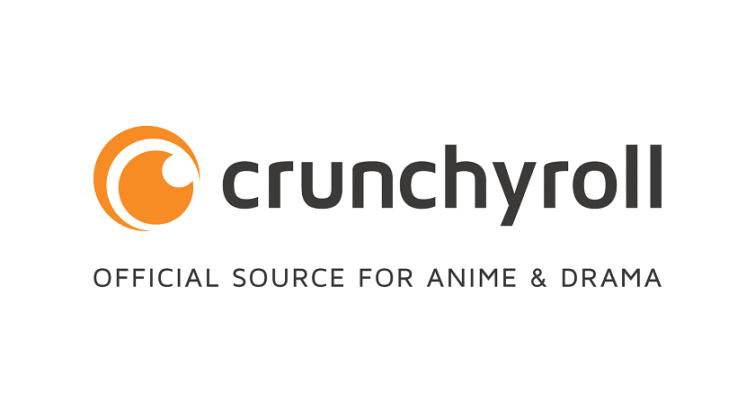 Licensing restrictions mean that the popular streaming site Crunchyroll cannot provide the same list of titles in every country. This can be depressing if you love anime and want to stream more. This becomes even more annoying when you find out that Crunchyroll costs the same in all countries - even though the catalog is much smaller outside of the US.
The good news is that you can completely bypass these limitations with a Crunchyroll VPN. A VPN for Crunchyroll lets you to pretend to be in a different country. That means all you need to do is chose a VPN from this list, subscribe, download the software, and then connect to a server in the US.
As soon as the VPN connection turns green - you will get access to thousands of extra hours of anime episodes and movies!
What are the best VPNs for Crunchyroll?
If you are in a rush, you can get a quick look at the 5 best VPNs for Crunchyroll below. However, if you prefer to analyze each service, please scroll down for in-depth summaries.
5 Best VPNs for Crunchyroll
Below, our experts have described exactly why these are the best VPNs to use with Crunchyroll. As these are the best, they all have certain similarities. However, each Crunchyroll VPN differs slightly; so it is worth reading this information to make sure you pick the best service for you.
ExpressVPN is built with streaming in mind - but it does come at a premium price.
Pricing

From $6.67 - $12.95

Available on

Android
iOS
Windows
MacOS
Linux

Works with

Netflix
iPlayer
Amazon Prime
Hulu
ExpressVPN is the perfect companion to Crunchyroll. Superfast speeds and unlimited downloading ensure a smooth streaming experience. Topnotch security, meanwhile, gives you the peace of mind that you're watching your favorite titles free from worries of IP leaks and the prying eyes of internet service providers.

Aside from being a great Crunchyroll VPN, ExpressVPN is an excellent choice for everyday use. Its client is easy to use and fully featured, making it suitable for VPN beginners and experts alike. And with a server location network at 94 countries and counting, you're spoilt for choice when it comes to bypassing geographic restrictions.

You can give ExpressVPN a go with no risk of losing your money if you decide it's not for you, thanks to its generous 30-day money-back guarantee. Click on the button below to find out more about this industry-leading VPN.

You'll never fall behind with the latest anime season again - thanks to NordVPN!
Pricing

From $3.49 - $11.95

Available on

Android
iOS
Windows
MacOS

Works with

Netflix
iPlayer
Amazon Prime
Hulu
NordVPN is on our list because of the VPN's ability to hide itself and get past proxy detection systems. You will be able to get into Crunchyroll with this VPN without any problems. Like ExpressVPN, NordVPN offers a 30-day money-back guarantee. This gives you plenty of time to test the service before you are fully locked in. This refund guarantee should give you the confidence to sign up for NordVPN's two-year offer, which makes the monthly cost of the service very cheap. You can get the cost down even further by sharing an account with friends because you get an allowance of six simultaneous connections.

This isn't the work of magic - just CyberGhost's nifty tricks ublocking Crunchyroll's regional libraries!
Pricing

From $2.75 - $12.99

Available on

Android
iOS
Windows
MacOS
Linux

Works with
CyberGhost is a superb way to watch more anime, with user-friendly VPN apps unblocking Crunchyroll with ease. Setting up the service is incredibly easy and it's packed with strong, military-grade encryption to protect your privacy. There are thousands of servers to choose from in 60 different countries, meaning you can unblock almost anything around the world.

CyberGhost is based both in Romania and it has a zero-logs policy that keeps only aggregated statistics. The VPN is also fully featured with a killswitch and DNS leak protection; meaning that it is great for digital privacy. You can also try the VPN out using it's 30-day money-back guarantee.
Pricing

From $3.33 - $11.95

Available on

Windows
MacOS
Android
Linux
iOS

Works with
Private Internet Access VPN is a US-based provider that keeps zero logs, a claim it has proven in court. The VPN was recently acquired by Kape Technologies - a cybersec firm based in London whose primary aim is to help consumers gain protection online. PIA VPN has servers in 33 countries, it provides strong OpenVPN encryption, and is one of the most popular VPN services among Reddit users. It also has live chat support and access to Netflix US.
Pricing

From $1.99 - $11.95

Available on

Android
iOS
Windows
MacOS
Linux

Works with

Netflix
iPlayer
Amazon Prime
Hulu
Based in the British Virgin Islands, Surfshark is a no-logs VPN service with great technical security, a bunch of useful features, and superb 24/7 support.
What can You Unblock With Crunchyroll
If you aren't streaming anime on Crunchyroll, you're seriously missing out. It boasts not only 900 anime shows, but also more than 200 Asian drama and 50 manga titles.
Crunchyroll caters to both casual viewers and hardcore fans of anime. It offers everything from niche titles such as Black Clover and Gintama, to classic anime series like My Hero Academia, Death Note, and Neo Genesis Evangelion. Crunchyroll is an American distributor, publisher, and licensing company based in San Francisco. Started back in 2006, it has grown to cater to an audience of over 35 million worldwide.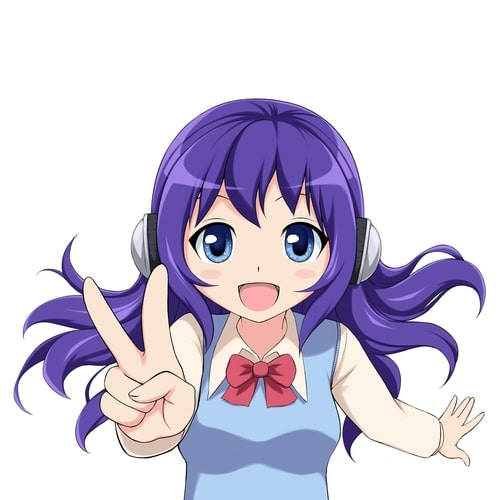 Crunchyroll does provide a free service, which is rare nowadays. However, free accounts are subject to limited titles, ads, and lower quality video streams. Luckily, a premium service is also available – which over one million people subscribe to. Premium Crunchyroll includes no ads, high definition, and access to all the titles (permitted in that geographical region).
Extra emphasis on that last point! Although it is depressing that the amount of anime you can watch depends entirely on where you're located, it doesn't have to be that way because of VPNs!
Crunchyroll's Geographical Restrictions
As is the case with most video streaming services (Netflix and Amazon, for example), Crunchyroll's content is subject to licensing and geo-restrictions. This means that the locally available library changes depending on which country you're accessing it from.
This creates massive discrepancies in the number of titles you can stream. Premium users in your country may only get to see half the titles available in another country. This is completely unfair.
Unsurprisingly, it is the US that has access to the most content from Crunchyroll, making it the most coveted Crunchyroll catalog. Are you a US citizen on vacation who wants to get back your full Crunchyroll library? Or a foreigner looking for access to never-before-seen titles on the anime streaming website? Don't worry! You can unblock more anime with a Crunchyroll VPN.
Will any VPN work? (Crunchyroll VPN ban)
Sadly, like many streaming services, Crunchyroll is now blocking IP addresses that belong to VPN services. This means that fewer and fewer VPNs actually work to unblock Crunchyroll. At the time of writing this article, all of our Crunchyroll VPNs work to unblock anime. However, it is worth bearing in mind that this is a fluid situation, and it is possible that some of the VPN's in this article may temporarily suffer blocks.
If you encounter a VPN server that does not work with Crunchyroll, the best thing to do is to contact your VPN to find out if they have another server that works. And, remember, it is becoming very rare for a VPN to unblock Crunchyroll; so please stick to our recommended providers to avoid disappointment.
How to Use a VPN with Crunchyroll
If you want a VPN for streaming Crunchyroll, you need a VPN that's fast, reliable, and that has plenty of American servers. After installing a VPN onto your device and switching it on, it will reroute all traffic between your device and Crunchyroll. This will conceal your real IP address and replace it with one belonging to the VPN. Bypassing Crunchyroll's restrictive geographical restrictions is easy:
Subscribe to and install the VPN software

Select a server in the US and connect

Access your newly expanded Crunchyroll catalog.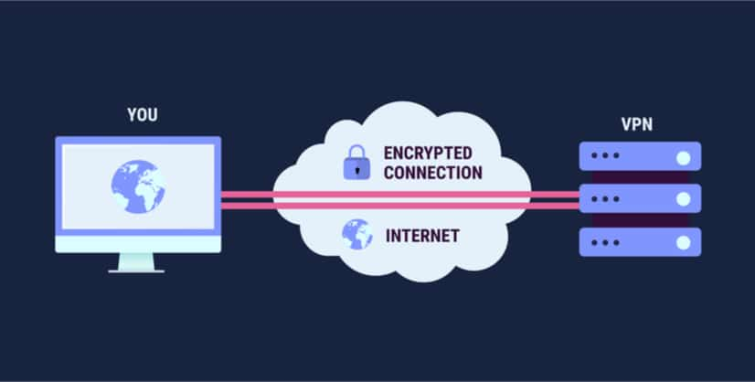 When you connect to Crunchyroll from a VPN-protected device it will only detect the IP address of your chosen server; fooling the site into thinking that you're based elsewhere. If you're interested in learning more about how VPNs work, you can check out our beginner's guide.
FAQs
Check out the frequently asked questions related to Crunchyroll below.
Unblock Crunchyroll: Conclusion
If you've exhausted your existing catalog on Crunchyroll - a VPN is the answer to all your woes!
Finding the perfect VPN for Crunchyroll can be tricky, because there are literally hundreds of services to choose from. Many people end up accidentally choosing a VPN that doesn;t work, or that is too slow and laggy for streaming.
That is why we have done that hard work for you! In this guide, we've rounded up the very best Crunchy roll VPN services. Our recommendations have massive server networks (including all-important servers in the US). They also provide lightning fast speeds perfect for streaming video in HD. As a result, you'll have an improved Crunchyroll experience no matter which one you opt for.
Don't settle for a subpar streaming experience. Unblock Crunchyroll with one of our recommended VPNs and unlock tons of extra anime.