If you're looking for a way to get an Asian IP address from multiple countries, a Virtual Private Network (VPN) is a simple method to do so. Here's everything you need to know to get started with a VPN, including how to get an IP address for Asia when abroad.
What is the best VPN to get an Asian IP address?
Asia has a population of 4.7 billion, and there are 48 countries in the continent according to the United Nations. If you're traveling outside of your home country in Asia, you'll find that many sites and services are geographically restricted, with platforms checking the user's IP address to see if it matches the nation where the service is found.
For example, you'll need a South Korean IP address to access the likes of KakaoTV and Wavve. A VPN is one of the best methods to change your IP address from anywhere, allowing the user to bypass any regional restrictions to access geo-blocked sites and services.
A VPN also works to improve your online security by encrypting your traffic, keeping it safe from any interested third parties. It works by assigning the user a temporary IP address that matches the VPN server location.
We'll discuss each option in more detail below, but here's a rundown of the best VPNs for getting an Asian IP address:
ExpressVPN - Our top recommendation for getting an Asian IP address. Excellent speeds, and IPs in 23+ Asian countries. Great for unblocking restricted services and comes with a risk-free 30-day money-back guarantee.
NordVPN - Superb value-for-money Asia VPN. 5,400+ servers worldwide, locations in nine Asian countries for an IP address, custom protocol, and lots of features.
Surfshark - The best budget VPN for an Asian IP. 25+ Asia server locations, great unblocking abilities, decent speeds, a private search engine, and unlimited simultaneous connections.
Private Internet Access - The most secure VPN for Asia and elsewhere. Proven zero-logs policy, strong encryption, 10 simultaneous devices, and 15+ Asian countries with servers.
PrivateVPN - Zero-logs VPN with reliable Asian servers in 11+ countries. Great for streaming and torrenting, with strong customer support.
How to get an Asian IP address
It's not difficult to set up a VPN with an Asian IP address, but we've put together a quick step-by-step guide to take you through the process.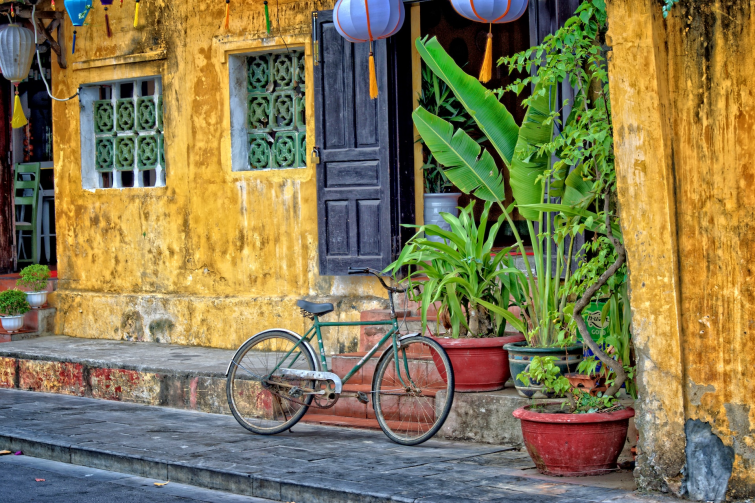 Here's how to get an Asian IP address:
Firstly, ensure that the VPN has at least one server in the Asian country you'd like to get an IP address from. In most circumstances, ExpressVPN would be our go-to service.
Sign up with the provider, and make a note of your login details.
Download the VPN app to the device you want to use.
Sign in to the VPN, and select a server location in Asia.
Connect to the server. You'll be assigned an IP address that matches the location you've chosen.
You'll now be good to go. If you're having trouble while trying to access geo-restricted content, make sure to clear your browser's cache and cookies. This will remove any data saved when you accessed a site in the past.
The best VPN to get an Asian IP address
There are hundreds of providers with a presence in Asia, and it can be tough to pick one from the crowd. To make the list, the VPNs we selected had to meet the following criteria:
Servers: Servers in multiple Asian countries to get an IP address.
Speeds: Speedy connections from Asia and elsewhere.
Security: Security and privacy features such as a kill-switch and leak protection.
Streaming: Access to geo-blocked Asian platforms.
Logging policy: A strict no-logs policy to keep your data safe.
Apps: Beginner-friendly apps for all major operating systems.
Customer support: Ideally the VPN should offer 24/7 live chat support.
Here's a list of the best VPNs for getting an Asian IP:
How does ProPrivacy review VPNs?
Each VPN is different, and there's nearly always an overall winner. We're constantly testing services to check their speeds, unblocking abilities, and how well their encryption works.
At ProPrivacy we make it our mission to provide trustworthy VPN advice to our readers. To do this, we have created a precise VPN testing review process. Our robust testing method allows us to classify VPNs using rigorous metrics. Each of the VPNs mentioned above will meet the following criteria:
Fast Asian servers: Servers need to be fast and reliable. As well as major Asian server locations in regions like China, Hong Kong, Japan, Singapore, and India, bonus points are awarded for servers in smaller Asian countries. These will allow for an Asian IP address from multiple nations.
Security & privacy: Encryption is key to security and privacy, while we look for any notable features such as leak protection, split-tunneling, obfuscation, and multi-hop servers.
Streaming support: Bypassing geo-blocks in multiple Asian countries is a must, along with international content like US Netflix and BBC iPlayer.
Logging policy: A strict no-logs policy ensures that a VPN won't track you, and will store no user data. Preferably, the service will have been audited so you won't have to take any logging claims at face value.
Apps: At the very least, the VPN needs to have apps for Android, iOS, Windows, and macOS devices. Ideally, it will support Linux, browsers, and more. The apps need to be user-friendly, with no loss of features between versions.
Customer support: New and advanced users alike might need help from time to time, so the service must offer live chat support, ideally 24/7. Staff will also need the technical know-how to help users with any queries.
Value for money: The VPN needs to be available for a fair price, offering multiple device connections. We also take a look at the money-back guarantee, which can double up as a trial.
Can I use a free VPN for an Asian IP address?
There are numerous free VPNs with a few server locations in Asia. However, we'd avoid any deals which seem too good to be true, as free services are likely to be monetizing your information, or may lack the capability to encrypt your data in the first place.
If you do find a free VPN with an Asian server location, the sheer number of users will probably cause a lot of slowdown, and everything from connection speeds to bandwidth is likely to be limited.
Free providers will stuff their apps with adverts and tracking cookies, which collect information that can be sold on to advertisers. There's also a chance of malware, especially if you're downloading random files to your device. If in doubt, a number of trustworthy providers offer a free trial which is much safer.
Internet censorship in Asia
Internet censorship is rife in some sections of Asia. Many countries restrict a lot of content within the region, including India, Pakistan, Sri Lanka, Vietnam, and China. The level of censorship will vary depending on each nation, so be sure to take heed of local rules.
China tends to take things one step further than most, blocking VPN websites and apps entirely. If you can't make an account to download the app in the first place, you won't be able to use the VPN. You may have to install the app before traveling to China.
Asian IP address with VPN FAQs
Image credits: CCO on Pixabay & Steve Douglas on Unsplash