Huawei has a checkered reputation; being known for producing top-of-the-line smartphones and tablets, but also for a distinct lack of privacy, with staff members even being linked to allegations of espionage for the Chinese government. Fortunately, whether you are considering picking up the Huawei P40 Pro+ or already own a Huawei-branded smartphone, you can protect your privacy by using a virtual private network (VPN).
Despite the technological name, it's even simpler than you'd think. In this article, we detail the best VPNs for your Huawei device and guide you on how to set them up.
Best VPNs for Huawei
ExpressVPN - The best VPN for Huawei devices. This VPN works seamlessly in China and worldwide. Offers a 30-day money-back guarantee.
NordVPN - The best budget VPN for Huawei devices. It offers great functionality, watertight privacy, and blazing fast servers worldwide.
Private Internet Access - The most secure VPN for Huawei. A great pick if you are sticking to a budget, but don't want to compromise on privacy.
VyprVPN - A great all-around VPN for Huawei devices. Offers high-end encryption and decent speeds packaged up in a great app – fully audited!
CyberGhost VPN - The cheapest VPN for Huawei. You get great apps and a worldwide server network, at only a fraction of an average VPN price.
When comparing VPNs for Huawei, we focused on services that provided:
Consistently fast speeds
High levels of security and privacy
Kill switch functionality
No-logs policies
Strong privacy policies
Obfuscation (stealth) technology
Strong encryption
The best Huawei VPNs smartphones and tablets in 2023
With the above criteria in mind, these are the best VPNs for Huawei:
Why do I need a VPN for my Huawei smartphone?
VPNs provide an extra layer of privacy and security online. They prevent your internet service provider (ISP), and others along the way, from monitoring your online activity. This means that governments, cybercriminals, and even marketing agencies are less able to track and identify you online. They also allow you to unblock content from across the world, letting you access WhatsApp, Discord, and even Netflix from other countries.
With the global suspicion surrounding Huawei's privacy practices, a VPN is an excellent way to increase your security online.
Is Huawei spying on me?
While there has been no public evidence (to date) of device-level snooping in Huawei phones outside of China, the ever-tightening restrictions and surveillance in the country itself has raised suspicions. Users in China should be aware that, with the suspected influence of the Chinese Communist Party in Huawei's success, there is a possibility (however small) that Huawei devices may spy on users in China.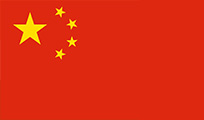 There is currently no evidence, but the possibility might be enough depending on your threat model
We urge users to keep in mind that it is not uncommon for local technology companies to cooperate with their government and become vehicles for espionage. This is why the US considers Huawei as a threat. If the Chinese government is snooping at a device-level, then this can reduce the effectiveness of your VPN.
If you are traveling to or living in China, check out our Best VPNs for China page for more information about how a VPN can help you avoid the Chinese government's invasive online surveillance.
Can I get a free VPN for Huawei smartphones?
Using a free VPN service can save money, but if you're looking to prioritize privacy, then we do not recommend using a one for the following reasons:
Most free VPNs impose speed and data restrictions. This can negatively impact your experience of your Huawei smartphone.
Not all of them provide support for Huawei and Android devices, especially those that no longer have access to the Google Play Store.
You will only have access to a small number of servers. Censoring authorities are often aware of these servers and their IP addresses, and will regularly target people who use them.
They often provide users with little to no encryption and obfuscation (stealth), which can put them at risk if they are in countries such as China. No free VPN (that we are aware of) provides strong enough encryption to get through the Great Firewall of China. Using a free VPN on your Huawei phone in China may actually do more harm than good.
It is common for free services to monitor and sell on user data and information (which may be passed on to authorities).
They are regularly reported for infecting devices with malware.
A free service just cannot compete with a premium provider, and paid-for VPNs don't have to be expensive either. Many services will even offer money-back guarantees for you to use if you are not happy with the VPN. Check out our top picks for best cheap VPNs.
How do I set up a Huawei VPN?
When you've decided upon a VPN provider, the usual method with Android phones is to download and install the VPN app from the Google Play Store. However, newer Huawei smartphones do not have access to the Play Store, so if your chosen VPN isn't on the Huawei AppGallery, then you have two options available:
Sideloading a VPN with the .config file:
Download the OpenVPN configuration files for the server/geolocation you want from the provider's website, and then unzip them (either directly onto your phone, or onto your computer and then transferred to on your phone).
Download, install, and run OpenVPN Connect from the Huawei AppGallery.
Add a profile for your VPN by clicking the "+" symbol at the top of the app. Name it what you want, then hit "import".
Find the configuration files you downloaded and select a server (.ovpn file). Once imported, click the tick icon to continue.
You should now see the server name under the profiles tab. Click the profile to start the VPN. If you want to access multiple servers/geolocations, just repeat steps 1–4.
Extra security and protection
At this point, we recommend enabling IPv6 routing and checking that IPv4 leak protection is enabled. This will help protect you from DNS leaks. To do this:
Edit the specific connection in the "Profiles" tab by clicking on the pen icon.
Make sure that IPv4 and IPv6 "use default route" is ticked. This will redirect all IPv6 and IPv4 traffic over the VPN.
Sideloading a VPN with the .apk file:
This method is more applicable if you want to know how to install a VPN on a Huawei smartphone in China, or if you have de-Googled your phone. To do this:
Download an Android file manager app (we recommend ES File Manager).
Download your VPN provider's .apk files to your device (or download it to a PC and transfer the file across).
From your file manager app, find the .apk file and select "install".
Open the app, log in, and configure your settings.
Troubleshooting
If your VPN app isn't working, try the following steps:
Restart your phone.
Try a different server.
Uninstall and reinstall your app/OpenVPN profile.
Check your VPN account details are correct and up-to-date.
Contact your VPN provider for further information and support.