Using a static IP address when connecting to the Internet can provide many benefits. You can get hold of one from your ISP. But what if you want to use a VPN? How does that affect the way you obtain a static address and how it is managed? Read on to find out.
---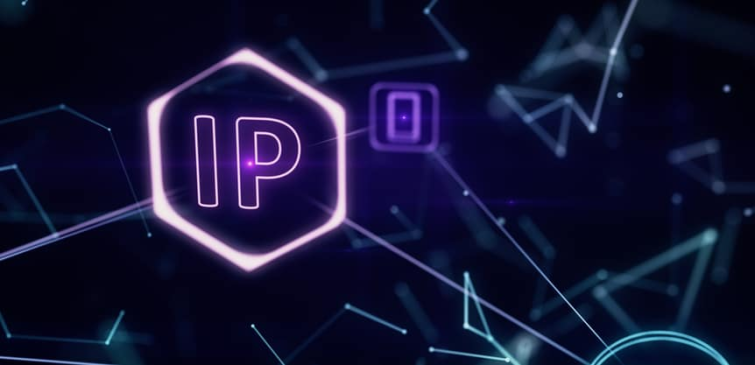 There are many advantages of channeling access to your internal network via a VPN. Although it usually costs more than your basic VPN package, obtaining a static IP from a VPN service is almost always cheaper than getting one from your local ISP. In reality, however, not many VPNs offer static IP addresses. We've sorted through those that do and have supplied you with a list of the top five based on our experts' evaluations.
What are the best VPNs with Static or dedicated IPs?
Check out the list below for a quick look of the best VPN providers offering static or dedicated IP addresses:
If you would like more information on the above VPNs, keep scrolling.
Best 5 static or dedicated IP VPN services
For an in-depth look at the best VPNs for Static IP addresses, take a look at the summaries below.
CyberGhost offers no bandwidth limit, encryption that can stand up to any other premium VPN, and a really easy to use - and stylish - client.

CyberGhost runs more than 800 servers all over the globe. The main company is based in Romania, and their software is all developed in Germany, with both teams avidly supporting civil rights, a free society and an uncensored internet culture.
Likes
High speed for ultra-fast streaming
More than 800 servers & global coverage
Multiple usage on up to 5 devices
No Logs Policy, guaranteed security and encryption
Dislikes
No longer offering a free version (but does offer 30 day money-back guarantee)
NordVPN have servers all over the world, but they only offer static IP addresses in a few of those locations, so you need to check out those locations before you buy. NordVPN offers static IP addresses in Buffalo, United States; Frankfurt, Germany; London, UK; and Amsterdam, in the Netherlands.

You sign up to the standard dynamic IP address service first and then add on a static IP address as an extra feature. The standard service includes an allowance of six simultaneous connections, but the dedicated IP address connection counts as one of those. In order to get effective use of your home server, you need to leave it turned on and accessible all the time. Thus it uses up one of your connection allowances. However, you still have five more connections available to use on your remote devices while you're away from home, so you can protect your server and all of your other devices at the same time.
Likes
Static IPs in the US, UK, Netherlands, and Germany
Apps for Windows, Mac OS X, iOS, and Android
Manual installation for Linux and routers
Allowance of up to six simultaneous connections
Extra Distributed Denial of Service (DDoS) protection available
Dislikes
Customer service isn't the fastest
VPNArea is another technician-led service that can give you great advice on how to get the best out of your static IP address. The company offers static IP addresses in the US, Canada, Australi, the UK, the Netherlands, Germany, and Romania. VPNArea operates out of Bulgaria, which is a good location to protect your connections from snooping NSA agents.

The service includes apps for Windows, Mac OS X, iOS, and Android devices. You can install the VPN manually on routers and Linux machines. You are allowed six simultaneous connections, which will be one static IP connection, plus five further connections through the dynamic IP address system. When you use the dynamic IP option, you can turn on an IP switcher, which will change your IP address periodically.
Likes
Static IP addresses for the US, Canada, Australia, the UK, the Netherlands, Germany, and Romania
Manual setup for Linux and routers
Apps for Windows, Mac OS X, iOS, and Android devices
Allowance of six simultaneous connections on the dynamic IP address service
IP switcher
Dislikes
Slightly more expensive than the services above
BolehVPN only has static IP addresses in one location, but it's a good one: Luxembourg. This tiny country is the official European headquarters of many big multinationals, including PayPal, so you can make yourself look like you are emulating big business with an official IP address in this location.

The standard BolehVPN service only allows two simultaneous connections. When you buy a static IP address, you will use up one of these two connections for your home server. The other allowed connection will enable you to use the shared IP service to connect from your remote location. BolehVPN is based in Asia. It is excellent at evading internet controls in China.
Likes
Dedicated IP addresses in Luxembourg
Manual installation for Linux and routers
Apps for Windows, Mac OS X, iOS, and Android
Strong cloaking technology
Good for access from China
Dislikes
Only two simultaneous connections allowed
LiquidVPN is owned and operated by a technical guru. This is an extremely technically competent service. Its staff can explain how to implement some very complicated procedures to get your home server fully protected by a static IP address. The company offers static IP addresses for the UK, the Netherlands, and Germany.

The standard package of shared IP addresses offers only two simultaneous connections, and your static IP connection counts as one of those. You can opt for higher-cost packages that include allowances of four or eight simultaneous connections. LiquidVPN has a unique system of modulating IP addresses, which you can use for your non-static IP address connections. This switches your IP address with those allocated to other users who are connected to the service at the same time. This makes your activities on the internet really difficult to track.
Likes
Static IP addresses for the UK, Germany, and the Netherlands
Modulating address system
Allowance of two, four, or eight simultaneous connections
Installation script for Linux and routers
Apps for Windows, Mac OS X, iOS, and Android
Dislikes
Relatively small server network
What is a static IP address and why do I need one?
A static IP allows access to services running internally on your network from anywhere on the Internet. But why would you want to do this? What kinds of services could you run and what are the benefits?
When connecting to the Internet, your ISP assigns you a public IP address that is used for all of your online communications. The Most common Internet connection technologies, xDSL, and Cable, usually assign IP address dynamically. Every time you connect, from a pool of addresses set aside for this purpose. This means, for example, that if you turn your router off and on again when it reconnects your router may be assigned a different address than what it had before.
For many users this process leaves them indifferent; indeed most users are completely oblivious to this mechanism. However, for users that are running a service on their internal network that must be accessible from the Internet at large, it can be a problem.
Static and dedicated IP VPN Limitations
There are a couple of things you should keep in mind before committing to a subscription. A VPN provider may have hundreds or even thousands of VPN servers all over the world to which you can connect.
Obtaining a static IP address from a VPN provider is often cheaper than obtaining a static IP address from your ISP, however, although the VPNs in this list offer a money-back guarantee period you won't be given a refund if you cancel your static IP service.
---
Quick view
Static IPs can be of benefit especially when you want to implement a service on your internal network to which Internet users (including yourself!) can connect. VPNs offer many additional advantages when used in conjunction with static IPs including encryption, cyberattack protection, low cost, as well as the ability to mask the location of your servers.
We've compiled a list of the best VPN providers offering static IP services over their VPNs. We invite you to explore the possibilities of sharing your internal services with the Internet at large by taking advantage of these safe, secure, and useful tools.