If you want to sign up for PokerStars, 888 Poker, or some other poker service - in a country where it is blocked - you will need a poker VPN. Not every country in the world allows online gambling, and that includes poker. Even in the US, some sites are off limits and people playing in official tournaments may need a VPN for PokerStars to access their account.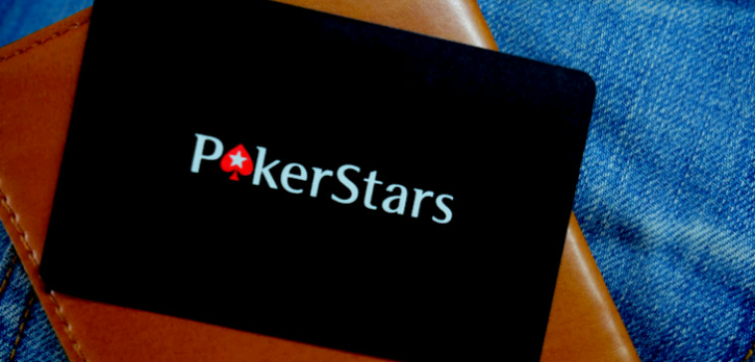 Using a poker VPN you can choose from a wide selection of server locations to play poker. A VPN's encryption ensures privacy - so that the websites you connect to don't know where you really are. When connected to a VPN, the sites you visit will think that you're in the location of the VPN server.
VPNs can also protect poker players against Distributed Denial of Service (DDos) attacks. DDoS attacks are sometimes used to block players out of a game at a crucial moment, allowing another player to win all the money. First, however, let's take a look at our expertly selected best VPNs for poker.
So, without further adieu, let's get into it. Compare our expert's picks for the best Pokderstars VPNs in the table below.
Want more information? Not to worry. Our in-depth list dives into the detail of all the VPNs we have picked for Pokerstars and online poker.
Best VPNs for Pokerstars
Will I get banned for using a VPN?
A PokerStars VPN can be a blessing, but people have had their entire accounts closed - and all their profits confiscated - for using a VPN. For this reason, a lot of research into the subject of PokerStars VPNs is necessary as well as a decent amount of caution.
Geoblocks stop people from accessing poker sites in countries where they are officially banned. They block access to people trying to connect to their websites from countries that ban online poker. Not every poker player in the world is as lucky as those who live in the US or UK.
Some poker sites also force players to compete against people in your own country. You might prefer to play against some of the best (or worst) poker players in other countries. In that case, you'll need poker VPN to pretend to be in another country.
Distributed Denial of Service Attacks
Your computer's network card connects you to the internet. It only has so much capacity. This creates a weakness that other tech-savvy poker players can exploit at a crucial moment in a poker game.
Every computer in the world that is connected to the internet has a unique address. This is called an IP address. Your network card acquires an address from your Internet Service Provider (ISP) whenever you connect to the internet. Hopefully, you have a firewall installed on your computer. That will prevent incoming connections from unknown sources. However, this defense doesn't protect you against DDoS attacks.
In a DDoS attack, your network card gets overwhelmed with connection requests (bombarded with data). Although the network card will not agree to those requests, having to say no hundreds - sometimes even thousands - of times, destroys your internet connection. If the network card can't maintain your connection to the poker website, you get bumped from the game losing the pot.
Nowadays it is possible for an opponent in a game to pay for a DDoS attack against you - even if they don't know how to do it themselves. A short attack lasting a few minutes can be hired for just $5. This availability resulted in the online gaming industry attracting the majority of DDoS attacks in the world in 2017. In fact, internet giant Akamai reported that in Q2 2017, 82% of all DDoS attacks were aimed at online gaming sites and their customers.
VPNs for DDoS Protection
Your small network card doesn't have the capacity to deal with a bombardment of hundreds of thousands of connection requests in the space of five minutes. However, VPNs have. When you connect to a poker site through a VPN, the VPN hides your own IP address. Thus a rival poker player can't discover your address. Even the poker site doesn't have that information available - unless the connection drops out.
Quality VPN services don't worry about DDoS attacks. They have spare capacity built into their business plans. They use "load balancers" to share out the burden by propelling an attack across all of their servers. The VPN simply absorbs the fake connection requests that the botnet throws at it. It doesn't lock out genuine requests; it passes these through to your computer. If you play online poker using a VPN, you will stay in the game and stand a better chance of winning.
Vital features of a VPN for Poker
When unblocking poker in a location where the service is disallowed you are technically in breach of the Terms of Service. This means you could lose the money that you have accumulated in your account. players that want to use a VPN to play online poker in a location that is illegal can do a few things to protect themselves.
Firstly, consider starting a new account. Only put enough money to play in the balance of that account. In addition, cash out any winning you make regularly. Playing an account on which you have accumulated a few thousand- or maybe even hundred thousand dollars in winnings - is too risky.
If you are caught, the poker website has the right to confiscate the winnings. This is a very real possibility and you should not risk it!
Use a Killswitch
If you connect to a poker website using a VPN IP address - and that VPN connection drops out for some reason - you will leak your real IP address to the poker website. The poker website will know where you really are. This will result in a blocked account, and you could lose all your winnings.
A killswitch blocks traffic from leaving your device unless the VPN is on, that means if the VPN connection drops out the killswitch kicks in - and your poker provider does not get any leaked requests from your real IP address.
To play poker securely using a VPN you will need a reliable VPN with a firewall-based killswitch. Note that even some firewall-based VPNs only operate while the app is working and will, therefore, stop working if the app crashes. To get around this problem completely you will need to use a VPN that permits multiple connections. You will then need to run the VPN with the kill switch enabled - on both your real machine and on a virtual machine. That way, if one instance of the VPN happens to crash the VPN running on the other machine will still protect you!
Get a Dedicated IP
The best thing you can do if you want to play poker using a VPN is to get a dedicated IP address. A dedicated VPN IP address is an IP address that only you use. Not every VPN service provides this, but it is by far the best way to play poker online and never get caught. Using a dedicated IP address in the country where you want to pretend to be in (and a killswitch) is the most secure way to play online poker. In fact, many people would agree that it is the only secure (foolproof) way to play poker using a VPN.
If you are a big-time poker player or poker star that earns big winning - or plays in important tournaments - you should definitely get a dedicated IP address (and run two instances of a VPN with a firewall-based killswitch on a real and virtual machine).
Best Online Pokerstars VPNs: Conclusion
Online services such as Pokerstars and 888 Poker are blocked in certain places. However, they don't try to fight national bans. You can get in on the action and circumvent blocks and restrictions by using a VPN for poker.
However, it is worth noting that some comparison websites falsely claim that VPNs like PureVPN are good for poker. This is untrue because PureVPN does not have a reliable firewall-based killswitch. Please don't use PureVPN for poker and be very wary of websites that mistakenly claim it is best: it is not best - it is a very big risk! Without a reliable killswitch, you could leak data about your real IP address to the poker website: giving away your real location.
To play poker securely using a VPN you will need a reliable VPN with a firewall-based killswitch. you will also need to connect to the VPN in your real machine and a virtual machine at the same time - in case the VPN crashes.
Finally, there really is no better way to protect yourself than with a dedicated IP address: if this is what you want to do, you will need to use one of the top three VPNs in this article (Cyberghost, Nord , or VPNArea ). The top two VPNs in this article are the only VPNs that have absolutely everything you need to be completely secure while playing poker with a VPN (2 simultaneous connections for using on a virtual machine and your real machine, firewall-based killswitch, and a dedicated IP).
Best VPNs for Online Poker: Side-by-Side Summary
IMAGE CREDITS: Pheonixns/Shutterstock.com