With hundreds of free utilities on the market, it can be difficult choosing the right one.
Luckily for you, we have done our research and selected the best free utilities in over 30 categories.
I'll be showing you the best free utilities ranging from simple firewalls to unzip utilities and much more in-between.
List of the best free utilities
Have a scroll through this list, or use the index below to jump to the category that you're most interested in.
Most of these free utilities will work for all modern operating systems including Windows 10 and Mac OSX.
A good Free VPN
Hide.me is the best free VPN around for sure. There's a good amount of data you can use, they have servers across the globe, and have some of the best security around.
However, we won't go into the full details, as if you wish to find out more about free VPNs, you should check out our amazing Best Free VPNs list! If you're looking for a VPN for Android or a VPN for iPhone then you're in luck! TunnelBear has apps for both devices.
Best Free VPNS
Best Free Firewall
While antivirus and malware tools are great, it's even better to avoid the issues in the first place. As hackers and bots become smarter, the importance of firewalls is continually rising. As the Internet of Things keeps growing, it will become even more important, as we'll need to make sure that all of our devices are protected.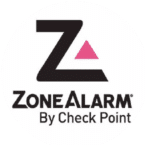 ZoneAlarm is the best free firewall around. Not only does it go a long way from keeping out unwanted connections, but it also helps you become invisible to hackers. On top of this, they have created additional layers, which help protect your wireless network, and even while using WiFi in a public place. Just to top it all off, they can even provide you with identity protection and a secure backup solution. Need I say more?
Best Free Firewalls
Best Free PC Cleaner
I've tried quite a few commercial products designed to clean unused, temporary and unnecessary files off your hard disk but must say that the free utility CCleaner ranks with as the best free computer/PC cleaner.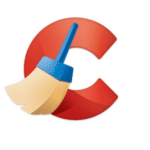 It's quick to set up and allows you to tweak quite a few settings so you can remove a little or a lot of temporary files. Additionally, if you'd like to see what files are taking up your hard drive space, then I'd recommend using SpaceSniffer.
Best Free PC Cleaners
Best Free Unzip Program
Recommended: 7ZIP
When I last looked at unzip programs, I checked out six utilities: QuickZip, ICEOWS, IZArc, TUGZip, ZipGenius and 7-Zip. The product that impressed me the most was the Open Source program 7-Zip. It was the only product in the group that could unpack a multi-part RAR volume embedded in a ZIP archive and the only product to give a meaningful error message when an attempt was made to unpack a 256bit encrypted WinZip archive.
It supports 7z, ZIP, CAB, RAR, ARJ, GZIP, BZIP2, Z, TAR, CPIO, RPM, DEB, and a few other file types, but unfortunately no ISO support. On the whole, a robust and free file archiver and definitely the best free unzip program available
Best Free Unzip Programs
Best Free Image Stitcher
Though most image editors today have image stitching features, sometimes you need a specialized tool. Or perhaps you don't have an editor yet, and, being certain that stitching is the only thing you will ever do, you would prefer to learn a simple and lean app that's just enough for the job at hand. In any case, if you are looking for the best image stitcher on the market, Microsoft ICE has got you covered.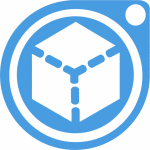 If you are interested in a complete image editing or viewing suite, scroll further down.
Best Free Image Stitchers
AutoStitch
Best Free Image Editor
Recommended: GIMP
Digital professionals swear by Photoshop and Adobe's other software. If you've got a Mac and you've got the money, then indeed it is probably the best option that you can choose. Unfortunately, most of us can't afford this luxury.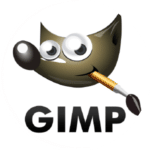 That's why there is GIMP. GIMP is a free and open-source digital image editor, that is a solid rival to premium offerings. Its layout is similar to Photoshop, and since it's open source interface has an extensive range of capabilities with user-generated plugins created all the time for even more functionality.
Best Free Image Editors
Best Free Image Viewer
Recommended: XnView
All operating systems now come with a default image viewer. Unfortunately, these are all limited in a way or form. Many of us average users want an image viewer that allows for quick images changes without the required knowledge of Photoshop.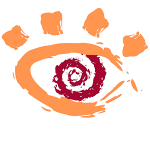 That's where XnView comes in. It can open hundreds of image types, export them to over 70 formats, do quick edits, batch editing, and much more. If you want the best free image viewer, then you don't need to look further.
Best Free Image Viewers
Best Free Icon Editor
Since there are so many image editors out there now, icon editors are becoming somewhat of a distant past. However, they still have their use. As their name suggests, Free-Icon-Editor, is definitely the best in its class, no unwanted bells and whistles, and does exactly what it says on the tin.
Best Free Icon Editors:
Best Free Web Browser
Recommended: Chrome
Google Chrome dominates the browser market since it's easy to use, secure, highly adaptable, and cross-device compatible. The latter is paramount as no other browser has successfully implemented this.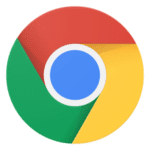 On the downside, it is resource intensive, so if you have an old computer, it might not be the best. However, if privacy is important to you (like it is to us), then I'd recommend using Firefox instead as it's open source.
Firefox remains a solid second choice, and while Microsoft's Edge is still relatively new, it has already gained a cult following due to its ease and beauty.
Best Web Browsers:
Best Free Antivirus Software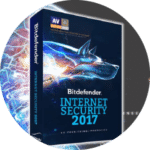 With new viruses, malware, and dangerous code appearing every day, it's becoming ever more important to have robust antivirus software running not only on your PC but also on your mobile devices.
Bitdefender is the best free antivirus software around at the moment. It's fast, clean, and extremely efficient. As a slimmed-down version of it's paid brother, it keeps your computer secure around the clock and will go a long way to helping you avoid unwanted trips to a computer repair service.
If you have some money to spend on an Antivirus, then the paid version of Bitdefender is also the best in the market, shortly followed by F-Secure and Kaspersky.
Best Free Antivirus Software
Best Free Malware Remover

Should your antivirus not have caught a piece of malware, adware, or other spyware, it can be tough to remove. While many AV tools have malware removal built-in, I have found these to be less efficient than dedicated software.
Malwarebytes has dedicated their life and souls to getting rid of malware. While I'd say their claim of making AV obsolete is over-stated, their smooth platform, and multi-layered protection and removal does a fantastic job.
Furthermore, as the number one operator in the field, they tend to identify and remove malware before any other company does, ensuring the integrity of your data, and of those around you. Not to mention the fact that is compatible with most of your devices, something that can't be said for most other free malware removal tools.
If you're looking for paid options, then Malwarebytes is also the winner with Bitdefender and AVG slightly behind.
Best Free Malware Removers
Best Free Browser Protection Utility
Even though web browsers are getting smarter and more secure, all it can take is a pushy website or a loaded shareware for your Chrome or Internet Explorer to go all over the place and be full of pop-ups.
Unsurprisingly, as it ranks great as a malware and antivirus tool, your best option for protecting your browsing activities will be Bitdefender. It provides you with a secure browsing environment and also provides a traffic light system for websites, so you have a clear indication if the site is secure or not.
However, your biggest defense will be to keep your browsers updated, only using trusted and necessary plugins, and using caution and common sense when browsing. Furthermore, you can take additional steps to protect your web browsing.
Best Free Browser Protection Utilities
Best Free Trojan Remover
Trojan horses are not as big a problem as they used to be. However, they are still around, and shouldn't be forgotten about as they can be one of the most problematic things to remove from your computer. Trojans are malware that are installed in the guise of another software, in some ironic cases an antivirus, and then infect your computer with even more harmful content.
The best way to avoid Trojans is to always make sure that you can trust the software that you are downloading, especially you obtained it via P2P or Torrenting. Luckily, the same set of tools that I'd recommend for Malware removal will also work for Trojans.
Best Free Trojan Removers
Best Free Rootkit Scanner/Remover
As the detection of malware, viruses, trojans and other harmful software has become more advanced, unfortunately, so have the malicious software and their developers. One of the biggest challenges is rootkits.
Rootkits are a special kind of software tool used to hide trojans, viruses and other malware from your antivirus scanner and other security products. So even if you're reading this and think you're safe, you might be completely wrong.
While the chances of being infected are slim (especially if you're using a good level of protection already), taking five minutes to 100% ensure it, is more than worth the time. Avast's aswMBR is expertly developed and uses additional steps, such as Virtualization Technology, to try to detect even more rootkits.
Best Free Rootkit Removers
Best Free Intrusion Prevention and Detection Software
Recommended: Snort
So now that you have anti-virus and anti-spyware products on your computer, you think you're safe. While these dramatically reduce the chance of infection, unfortunately, they only work once the threat is through the door.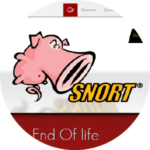 Intrusion Detection Software (IDS) works by monitoring your network activity in real-time and shutting it down, should it detect a threat. While these are crucial for businesses, it's a smaller issue for homeowners, but as the saying goes "every little helps."
Snort is the best freeware option out there. It has a large community of users to help you out and is relatively easy to set up and get running with. Unfortunately, it has no GUI so if you have no technical experience it could cause you some problems. While I've listed two more options below, if you're looking for an easy to use and secure intrusion detection software then I'd recommend getting the paid version of Webroot Internet Security Plus.
Best Free Intrusion Detection Software
Best Free Anonymous Surfing Service
Recommended: Tor
There are plenty of reasons for wanting to surf anonymously, ranging from simple self-preservation to wanting to avoid governments and hackers. Our VPNs for Beginners and Ultimate Privacy Guides have extensive information on why anonymous surfing is so important to everyone.
For a free anonymous surfing option, Tor remains the best alternative. By routing your connection through multiple layers (hence the onion logo), it becomes extremely difficult to find out where the data is coming from. Unfortunately, it does come with the downside that it is extremely slow and only protects your web browsing. If you're serious about anonymous browsing, then I'd recommend looking at our best VPN list. While no service will give you true anonymity (especially if you're using any social network or Google), VPNs and anonymous surfing will go a long way.
Best Free Anonymous Surfing Services
Best Free Software Suite
Recommended: Ubuntu
If you can think of application software, there is more than likely a free version of it. Many of these freebies substitute for their commercial counterparts. While they can go a long way to creating the same experience, it's important to bear in mind that they might not the best.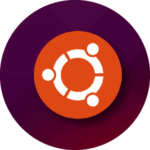 For example, there is OpenOffice instead of MS Office, GIMP instead of Photoshop, VLC instead of Windows Media player, and the list goes on.
Ubuntu is one of the most popular versions of Linux, which contains many of these softwares, and goes a long way to helping you create a free software suite independent of large co-operations. I'd also recommend looking at the Software Freedom Day project, which aims to educate the world about FOSS and it's importance.
For more information on Linux softwarem check out:
Best Free File Manager
Windows Explorer is fine for simple file management activities, but when you have some serious work to do, you need a two-pane file manager. Though there are a lot of possibilities out there, I have found FreeCommander to be the best. It's easy to use, intuitive, has a good range of features, and most importantly, kept up to date and bug-free.
Best Free File Managers
Best Free Email Client
If you're like us, you probably have at least five different email accounts, and not necessarily with the same email provider. Even worse, you might have some that are POP and some that are IMAP. Either way, keeping track of your emails, meetings, and contacts can become exhausting.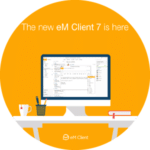 Luckily, eM Client is here to help you out. Unlike most of the other options out there, it's beautifully designed, easy to use, has integrated chat, and much, much more. Naturally, it also integrates with a huge range of email
Best Free Email Clients
For more information check out our best free secure email guide, or for some paid options our best secure email guide.
Best Free Clipboard Replacement Utility
The regular clipboard in Windows has limitations. One item at a time and no retention after logging off. Clipboard replacement utilities provide the ability to hold multiple items and store them for future use, even after logging off. There are many free clipboard replacement utilities available, including PhraseExpress.
PhraseExpress is available across multiple platforms and has secure cloud syncing to help you keep track of items you have copied many other devices. While they do have secure encryption, it's important to bear in mind that any clipboard replacement utility poses a security issue, since if anyone gets access to it, they might be able to steal your passwords.
Best Free Clipboard Utilities
Best Free HTML Editor
Recommended: CoffeeCup

While it's becoming ever so easier to create a website, with tools such as Wordpress, Squarespace, and many other WYSIWYG editors, learning HTML, and coding your own website can still be a challenge.
Unfortunately, many beginners and hobbyists can't afford the cost of an unlimited HTML editor. Luckily, there are a lot of good options out there with CoffeeCup undoubtedly being one of the best.
It comes preloaded with a lot of useful features, has helpful tutorials, and is available for both Windows and Mac. On top of this, they also have some great tutorials and forums to help you out.
Best Free HTML Editors
CoffeeCup
Best Free Spam Filter
This category can be considered near defunct as most email providers now have spam filtering built in. However, these aren't always the most accurate, and if you download your emails to a mail client on your desktop, then a spam filter can come in handy.
SPAMfighter is the best in this category. It's easy to use, supports most email inboxes, and most email clients. Unfortunately, it doesn't support Windows 8 or higher officially (though it does run on it), so if this is the operating system you use, then check out the other options below.
Best Free Spam Filters
CleanMail Home
Best Free Pop-up Blocker
The need for pop-up stopper utilities has fallen away in recent months as many browsers such as Firefox now have this function built in. However, dedicated pop-up and AdBlockers do a much more efficient job - with AdBlock being the best all rounder.
However, there are plenty of other tracking and privacy issues when it comes to your browser. We've previously created articles on the best plugins for Chrome and Firefox, so if you wish to find out more about how to stop your digital footprint, then I'd recommend reading these.
Best Free Pop-up Blockers
Best Free Desktop Search Tool
Recommended: Lookeen
While the default search algorithms of both Windows and Mac have improved over the years, I personally still feel like they can be slow. When trying to find a file or email, the last thing you want to be doing is sitting there waiting for the results to load. Not to mention that in most cases results are loaded in an incomprehensible format.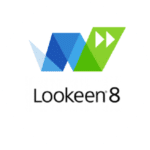 Lookeen helps overcome this by integrating with your platform, searching quicker, and displaying results in an easy to view format. It also provides you with a preview of the file so you can determine if it's what you're looking for or not. Simply put, Lookeen is the best desktop search tool around.
Best Free Desktop Search Tools
Lookeen
Best Free Photo Organizer
Google Photos, once Picasa, is the new offering from Google that helps you keep your images in sync. While I agree that Photos is great if you have a Mac, if not all of your devices are Apple, then it can cause a bit of an issue. Like with Google Chrome, Google Photos is owned by Google and hence can be intruding on your privacy, so you may wish to consider XnView instead if this is important to you.
Google Photos is available for all operating systems and can help you easily manage and backup your photos at the same time.
Best Free Photo Organizers
Best Free Notepad Replacement
There are lots of text editors and Notepad replacements. Some of these aspire to be programming editors while others try to be word processors. What I love about Notepad++ is that, unlike the others, it concentrates on simply being a better plain text editor and in that role, it succeeds brilliantly. It has a Notepad-like interface combined with tabbed document windows and the ability to open as many documents as you like with no file size limitations.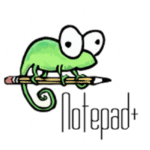 On top of this, it has plugins that help you view your text easier, such as for programming languages, and if you close the window, it will save any unsaved text files for future use.
Best Free Notepad Replacements
Best Free Hotkey Utility
Keyboard shortcuts and hotkeys are an excellent way to speed up the way you work. We're all aware of the class Ctrl+C, Ctrl+V to copy and paste items, and there are many others built into both Windows and Mac operating systems.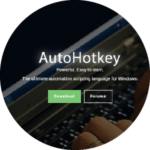 With AutoHotkey you can add even more keyboard shortcuts. However, not only will you be able to carry out simple predefined tasks, but you will also be able to create code to run more complex tasks at the click of a button!
Best Free Hotkey Utilities
Best Free Registry Cleaner
Often your registry can be full of bloat and unwanted entries. While generally, it doesn't cause you any harm, it's a good habit to clear it every so often as it can speed up your PC and remove unwanted files.
Piriform's CCleaner is the best tool I've used. It's got a portable version that doesn't even require installation. It's easy to use and quickly and efficiently cleans your registry and even your temporary files - both on Windows and Mac.
Best Free Registry Cleaners
Best Free BitTorrent Client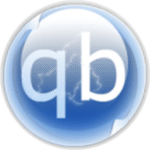 It's amazing how quickly BitTorrent has become one of the major download formats. With good reason, too: it's fast, equitable and efficient. If you haven't yet installed a BitTorrent client on your PC, you should as there are some great free bittorent clients available.
qBitTorrent is a fast and resource-efficient BitTorrent client which attempts to provide full uTorrent or Vuze functionality in a streamlined open source package. It is not quite as fully featured as others, but qBitTorrent features torrent prioritization, torrent querying, selective content download, torrent creation, remote access, RSS subscription, a media player, and built-in torrent search. Perhaps most importantly, this volunteer-developed software has no ads and does not try to bundle crapware into the installation.
Best Free BitTorrent Clients
The Best Free FTP Client
It might not look like much, but FileZilla is the best free FTP client around. It's multiplatform compatible and is extremely customizable to suit your needs. On top of that, it has everything you'd expect from a high-quality FTP client including encryption and very flexible file transferring.
Best Free FTP Clients
Best Free Bookmark Manager Chrome
Recommended: SuperSorter
If you're like me, then every time you see something useful, you save it to your bookmarks. While you might return to some of these in the future, many of these will become useless. That's where SuperSorter comes in. It automatically sorts your bookmarks, deletes duplicates, and helps you clear out any unwanted links. This way your bookmarks folder will only contain the links that are vital to you.
Best Free Bookmark Managers
SuperSorter
Bookmark Manager and Viewer
Fast Bookmark Scanner
Best Free Traceroute Tool
Visual Trace Route graphically displays Internet route information. You can use it for technical tasks such as diagnosing slow connections or for general purpose snooping like determining the location and owner of a website or tracing spammers.
Best Free Traceroute Tools
Best Free Screen Capture Software
Ever wanted to send an annotated screenshot to a friend or colleague quickly? I know I have. It can be a pain in the a**.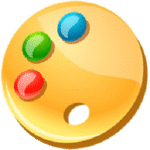 With PicPick, you can quickly take a screenshot of your screen, edit and annotate it, and send it to your friends, social networks, or drive without having to open multiple types of software. It's quick and easy to use, and highly customizable.
Best Free Screen Capture Software
Best Free Download Manager
Ninja Download Manager is a relatively new on the scene of download management tools. However, it has quickly become one of the most important ones. It's especially perfect for multimedia lovers as it can help download videos and music quicker by breaking them into smaller chunks.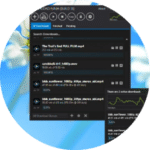 It also has built-in YouTube and Vimeo downloading so you don't need to have another tool just for that. To top it all off with its sequential setting you'll be able to play a file while it's still downloading.
Best Free Download Managers
Best Free Resource Monitor
There are many tools such as CPU-Z and GPU-Z that can help monitor the resource usage on our device. Unfortunately, many of these, are resource intensive and don't display data in the background.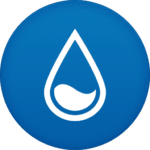 That's where Rainmeter comes in. It allows you to place gadgets on your desktop that monitor everything from temperatures to hard drive use to swap space. On top of this, there are hundreds of other gadgets that you can download and integrate, and overall make a background that gives you everything you could ever dream of.
Best Free Resource Monitors
Best Free Secure Erase Utility
Recommended: Eraser
Eraser is a free, GNU license utility that will securely erase files, folders or even whole disks from any Windows or DOS PC. Eraser overwrites data area with selectable random data patterns and also wipes data in the paging file, Internet cache, temporary files, Internet cookies, unused disk space and some other places where data can secretly lurk. It handles FAT16, FAT32 and NTFS partitions as well. Erasing files with high security will always be a challenging and time-consuming task and can never offer absolute 100% safety. However, Eraser makes the job easy, with a level of security beyond most conceivable requirements.
Best Free Secure Erase Utilities
Best Free Registry Editor
I've used the full version of Resplendence Registry Editor for years and have never had any reason to look for an alternative. To start with, it works totally reliably - an essential feature for any registry editor. On top of that, the user interface is simple, the functionality excellent and, perhaps most importantly, it has a fast search. If you have ever needed something better than the default RegEdit that Windows comes with, then you won't need to look further.
Best Free Registry Editors
Best Network Inventory Software
Spiceworks is a completely free to use software that helps you to monitor your PC and your network.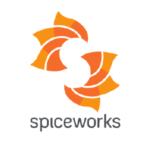 It will keep track of all your devices, changes, and exactly what's running and where.
While it's useful at home, if you work in an office, this tool is indispensable.
Best Free Network Inventory Softwares
Best Free Bulk Rename Utility
Ever wanted to rename a whole host of files at once? I know I have. Advanced Renamer does just that. It's a quick, lightweight, and easy-to-use piece of software that allows you to rename all files based on the rules you have provided.
Best Free Bulk Rename Utilities
Conclusion
I hope you enjoyed reading this article and found some of these utilities useful.
Is there a utility that you'd like to see, that we haven't mentioned? Leave a comment below, and we'll add it to the list.
If you've enjoyed reading this list, then make sure you sign up to our newsletter, or share it with your friends.