If you are going to Saudi Arabia, or are there already, you are going to need a VPN to unblock restricted websites.
A VPN for Saudi Arabia will unblock censored and geo-blocked websites by letting you pretend to be in a different country.
Due to the dangers involved in unblocking censored content while in the Middle East – an excellent Saudi VPN must also provide watertight privacy.
Best VPN Saudi Arabia
We've reviewed over 150 different VPNs in the last five years – searching for the best Saudi Arabian VPN server. Here are the ones that are the best.
Saudi Arabia VPN Considerations
Due to the political situation in Saudi Arabia, not every VPN is suitable. There are hundreds of VPNs on the market, and the vast majority are insecure and inferior.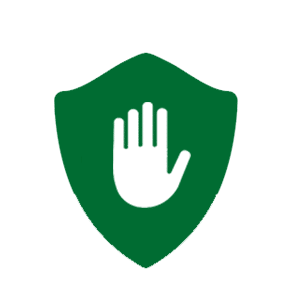 To unblock content in Saudi Arabia, without fear of capture, it is important that the VPN has certain features.
A VPN is a versatile online service that permits people to unblock censored and blocked website content and services. By allowing users to pretend to be in a different country, citizens living in or visiting Saudi Arabia can use websites that are supposed to be off-limits. Religiously contentious websites, off-limits news sites, pornographic or sexually liberal websites, and geo-restricted foreign services, can all be unblocked using a Saudi Arabia VPN.
A VPN also provides privacy by concealing the user's real IP address. Also, a reliable VPN for Saudi Arabia offers a secure layer of encryption. It stops ISPs, the government, workplaces, schools, landlords – and other local network administrators – from being able to tell what the VPN user did online. This privacy is a vital part of a VPN for Saudi Arabia.
VPN features
To use a VPN securely in Saudi Arabia, you are going to need to use a VPN with robust security features. Otherwise, you could be caught unblocking censored material: which could land you in prison or worse. Here is a list of features that a VPN must-have in Saudi Arabia :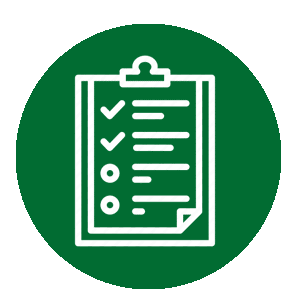 Well implemented military-grade encryption. VPNs all provide different levels of encryption. To be secure in Saudi Arabia we recommend only the best: OpenVPN encryption implemented to the highest standards.
A Killswitch. A kill switch will cut your internet if the VPN connection drops out. It will stop you from accidentally leaking data to your ISP should the VPN connection drop out. Without a killswitch your ISP will know what website you are visiting if the VPN drops out.
DNS leak protection. A DNS leak would also inform your ISP about the websites you are visiting. That would be a disaster in Saudi Arabia.
Stealth mode/VPN cloaking. This is a feature that conceals VPN use. It adds an extra layer of security by disguising OpenVPN traffic as regular HTTPS. Which makes it very hard for ISPs to detect that a VPN may be in use.
Internet Restrictions in Saudi Arabia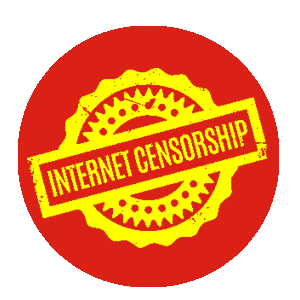 The main thing you will have to contend with while visiting or living in Saudi Arabia is censorship. Many sites and services are inaccessible, and you will need a VPN to unblock them. Much content is also unavailable from within Saudi Arabia due to copyright geo-restrictions.
The VPNs in this article have lots of servers located around the world that will allow you to pretend to be in a different country. It will overcome the local censorship and let you access other countries' website services: For example you can use a VPN for Netflix and access Netflix content from all over the world.
Saudi Arabia bans websites that are religiously incompatible and therefore considered "immoral." That includes any depiction or discussion about homosexuality, pornography, or prostitution. "Immorality" in Saudi Arabia also stretches to women's rights, which are severely restrictive. Gambling websites are also off-limits. With a VPN, anybody in Saudi Arabia can unblock any of these websites in privacy.
How to Open Blocked Sites in KSA
Due to the politically restrictive nature of the Saudi regime, unblocking content can get you in trouble. Human rights are very low for many classes of people in Saudi Arabia, including women and LGBT citizens. For this reason, certain people may be at severe risk of corporal punishment if they are caught unblocking censored websites.
It is also important to guard what you write and say in Saudi Arabia. The country is immensely strict, and again even opinions could land you in trouble. Also, Saudi Arabia bans just about every online chat, voice, and video messaging service imaginable. The main motivation for those bans is to protect the profits of the state-owned telecom company.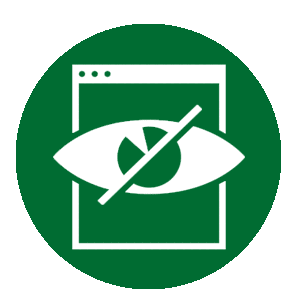 Although Saudi Arabia doesn't ban social media sites, it blocks their integrated chat systems. It includes Facebook Messenger, which is not accessible from within the Facebook site or via the app. WhatsApp, Hangouts, Line, Telegram, Snapchat, FaceTime, Team Speak, Wi-Fi Calling, Skype, and Viber are also under control.
With a VPN for Saudi Arabia, anybody in the country can unblock restricted websites and services and use them in privacy.
However, because of the nation's politically sensitive climate, you should use a VPN carefully.
Are VPNs Safe in Saudi Arabia?
Having a VPN and using it in Saudi Arabia is technically against the nation's cyber laws. That is pretty crazy considering that many businesses use VPNs in the country. What we can say confidently, is that using a VPN for Saudi Arabia is much more secure than using a proxy in Saudi Arabia. It is also true that many people – including women – do use VPNs to manage anonymous blogs from within the country. There is no doubt about it though: it is risky! You should take care if you do decide to do it.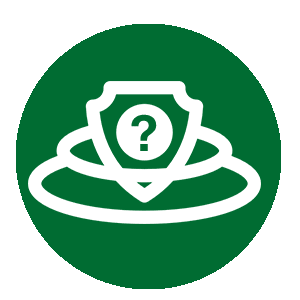 Unblocking censored websites, and gaining privacy to anonymously write politically contentious content (the things you might want to do with a VPN) is also illegal. For this reason, it is vital that your Saudi VPN has a strong privacy policy and excellent software that provides the highest levels of encryption and advanced VPN features (such as a killswitch, DNS leak protection, and stealth mode/cloaking).
As long as you get a reliable and trusted VPN from this list, you will be able to use the internet in privacy. Unblocking content or writing blogs in privacy (anonymously) could get you in trouble – so we strongly recommend staying away from untrusted VPNs. Even using one of the VPNs in this list (which are the best) is risky: because of the political situation.
How to use a VPN
Using a VPN in Saudi Arabia is not a difficult task. However, you must make sure that you set the VPN up properly if you don't want to get in trouble. Here is a quick checklist to make sure you get everything right: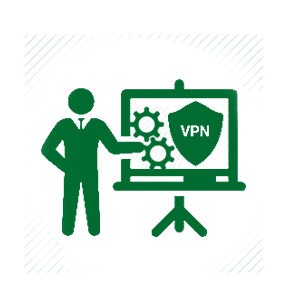 Select a VPN service from this list and subscribe.
Download the VPN software: make sure you get the right software for your platform.
Install the VPN and log in using your credentials.
Select OpenVPN encryption in settings
Turn on DNS leak protection and the killswitch, and if it has auto-connect select, then turn that on, too. If no DNS leak setting is available, but the VPN is on this list, then it is automatic.
Turn on stealth mode if you want an added layer of security.
Select a server and click connect.
As soon as the VPN connects you appear to be in the location that you selected. Your VPN encryption will also protect you. Therefore, your ISP and the government cannot detect what you are doing online. Besides, the kill switch will ensure you never leak unencrypted traffic to your ISP.
How to Test a KSA VPN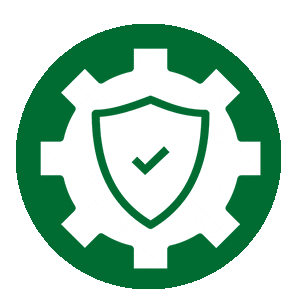 Once you have got your VPN up and running, it is worth checking to make sure it is working. To do so head over to testmy.net. On that website, you will be able to make sure that your IP address is appropriately showing up as a location outside of Saudi Arabia.
You can also check for DNS leaks and WebRTC leaks. The VPNs in this guide, however, have been carefully tested by our team of experts. Therefore, they don't have leaks of this kind.
Best Servers to Connect to in Saudi Arabia
To get the best speeds, it is always best to connect to a server that is close to you. However, you should connect to a country that is not politically affiliated with Saudi Arabia. One where it is legal to access the censored content that you wish to view. This will give you good speeds but will also ensure that VPN servers are not raided by political allies working for the Saudi government.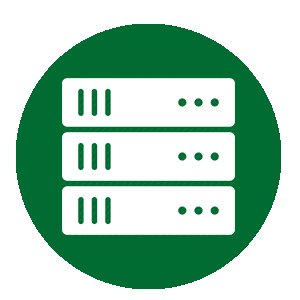 On the whole, we do not recommend using VPN servers within Saudi Arabia as these could get raided by the government. This means you could open yourself up to being discovered writing a blog (or doing anything else) that you don't wish to be caught doing.
Saudi Arabia VPNs: Conclusion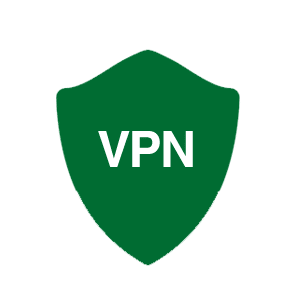 In this article, we have recommended the best VPNs for Saudi Arabia. These VPNs provide strong privacy and let you unblock all censored and geo-restricted content from in Saudi Arabia. Also, they are fantastic value for money and provide trial periods or money back guarantees. That means you can test these VPNs risk-free.
Finally, please look at this article thoroughly and please use all the important and advanced VPN features in Saudi Arabia. Unfortunately, VPN use can get you in trouble with the law.