Anyone living in or visiting Mexico needs a way to stream global services.
They also need privacy protection from activity tracing, particularly if downloading copyrighted material.
These, and much more, can easily be achieved by a VPN for Mexico.
Best VPN Mexico
You can read more about how VPNs work and how they can help you with your internet activities later in this report. Firstly, let's take a look at our list of the five best VPNs for Mexico.
Mexican VPN Considerations
Mexico has a patchy internet infrastructure and expensive broadband. These factors have kept broadband access rates low, at just 11% in 2016. That compares to an average broadband user base of 29% in the Organisation for Economic Co-operation and Development (OECD) nations. However, Mexico is playing catch up. The recent rapid growth in internet access there is down to the proliferation of smartphones. That makes WiFi hotspots very attractive to Mexicans who are struggling to make ends meet.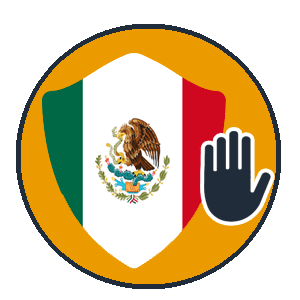 If you speak Spanish, Mexico is TV heaven. The country's soaps attract a huge audience all over Latin America. However, if you're an expat living in Mexico, or are visiting on vacation, you may struggle to keep up with the high-paced dialog and passionate plots of Mexican dramas. Getting into the content of TV websites back in your home country will become a priority.
While internet penetration in Mexico was minimal, the government took a relaxed attitude towards regulating the 'net. However, the upswing in internet activity in the past few years has attracted the attention of legislators. As such, the government took steps to expand investment in telecoms infrastructure.
Telecommunications Law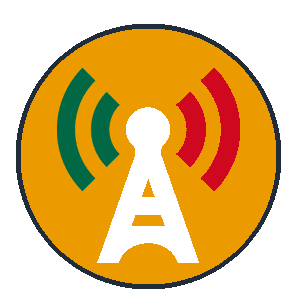 That expansion led to the Telecommunications Law of 2014. That law deregulated the provision of telecommunications and mapped out the development of the country's cabling backbone.
Unfortunately, while laying the foundations for the internet boom in Mexico, the Telecommunications Law also introduced obligations on Internet Service Providers (ISPs) and mobile networks to store logs of users' activities. The days of internet freedom are gradually drawing to a close in Mexico.
You can be traced based on your activities for up to two years. That is the mandated period for which activity logs have to be kept. The Mexican government hoped to make information available to combat drugs and gun smugglers. However, the retained activity information is also on file for any copyright lawyer with a court order to thumb through.
How Does A VPN Work?
The Telecommunications Law of 2014 only obliges ISPs and mobile networks to store activity logs. VPNs are not subject to this requirement. VPNs carry all of your internet traffic through your ISP with the destination addresses of communications masked. Replies that come into your computer also have the origin address masked.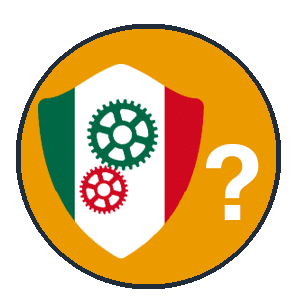 Thus, even though the ISP that handles your internet traffic in Mexico is logging everything, it doesn't get the correct information to store. If anyone tries to trace your activities, they'll follow a path to your chosen VPN server. There, the trail will go cold.
Anonymous VPN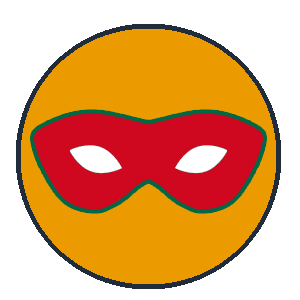 All of the VPNs on our list keep their customers' activities a secret. VPNs have to keep track of the connections that their customers make while those connections are ongoing. They need to cross-reference which customer has which masking IP address so that they can forward replies to the right computer. However, once the connection breaks, there is no need for a VPN to store records of those activities. Our recommended VPNs make a point of deleting all records of connections as quickly as possible. As such, there would be no information to pass on to lawyers, should they arrive with a court order.
The protection of a VPN makes it safer for you to download entertainment with peer-to-peer (P2P) networks. Some streaming services, such as Popcorn Time and a few channels on Kodi, could also get you into trouble, so, when streaming, we recommend using a VPN for Kodi or a Popcorntime VPN if you are using these services. That's because they deliver copyrighted material without paying for the rights to it.
Regional Restrictions
Most streaming websites reserve access to their content to viewers in their own countries. As such, US and UK sites will lock you out if you try to access them from Mexico. The streaming servers can tell from your IP address that you are in Mexico.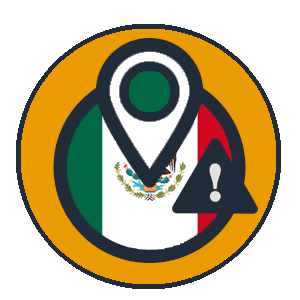 Before you turn your VPN on, you have to select a mediating server. VPNs have servers all over the world. When you turn the VPN on, the client software on your computer connects to the nominated server. All communication between these two points is fully encrypted. The VPN server forwards your internet messages on to their intended destinations. However, the server changes the origin IP address to one of its own. If you select a VPN server in the same country as the streaming service you want to access, you will appear to be in the right location. It will unblock the service.
There is one more complication with getting into streaming servers. The companies that run these services are obliged by copyright contracts to restrict their delivery of content to their own countries. They have to take all steps possible to meet these obligations. Streaming services know about VPNs. They implement screening programs to detect and block VPN traffic.
Not all VPNs can get into every streaming service. Masking the identity of VPN communication is expensive. Therefore many VPN providers, especially the free services, give up the fight. The providers on our list of the best VPNs for Mexico take the fight to get around VPN detection systems seriously. These are some of the most successful VPNs in the world at helping customers get into their chosen streaming services.
VPN for Mexico: Conclusion
The major problems that you might face when going about your internet activities in Mexico can all be solved by installing a VPN. It is not illegal to use a VPN in Mexico. If you choose a reputable service that keeps no logs, you could never be traced through your internet connections.
Keep safe when you access the web and try out one our recommended VPNs for Mexico.