You've navigated to this page looking for the best VPN with most IP addresses. Below you'll find the shortlist, but before we analyze each VPN more closely let's go over why you might be here in the first place...
VPNs and IPs: What Does It All Mean?
An IP address functions almost like a individual zip code on the internet, giving your internet-connected device a unique identifier based on geographical location. IP addresses can usually be found in the 192.3.2.1 format.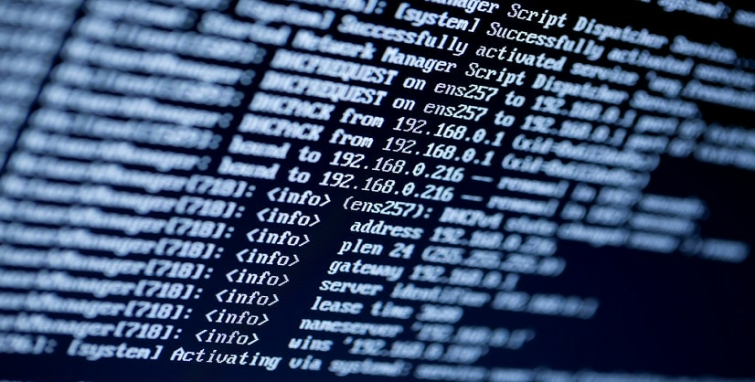 Using a virtual private network (VPN) when connected to the internet will hide your personal IP address and assign you one based on the server you are connected to. Once you connect to a VPN, you are essentially creating a tunnel between your device and the VPN server you have chosen, encrypting any data sent or received.
When it comes to VPNs, an IP address is important for three reasons:



Securing your device through a VPN will hide your own device's IP address and assign you an IP according to the server you have chosen.
The internet uses your IP address to identify your location, and as a result, any geo-restrictions that might apply (websites like Facebook or Reddit, streaming video and so forth).
By using a different IP address, you can bypass any IP blocks that might be restricting you from accessing certain websites. There could be legitimate reasons for bypassing IP blocks, but be aware of recently-enacted online trespassing laws.
A Fair Warning
While many VPNs tend to advertise a high number of IP addresses, the truth is that having a high number of IP addresses isn't much more than a marketing gimmick. Much like a restaurant with too many options on the menu, this strategy could simply result in a lot of options rather than a quality service.
Having thousands of IPs available for a VPN provider might make you harder to track down, but this will do nothing for you if a provider keeps logs and passes them on to the authorities, as HMA recently has done. Ensuring that a provider doesn't keep logs (usage or connection) is the best way to stay anonymous with a VPN.
Regardless, there are legitimate reasons (as mentioned above) why you might be looking for a VPN with a high number of IPs. Scroll down to see my five top picks!
Best VPN with Most IP Addresses: Summary
Pricing

From $6.67 - $12.95

Available on

Android
iOS
Windows
MacOS
Linux

Works with

Netflix
iPlayer
Amazon Prime
Hulu
ExpressVPN is my top recommendation when it comes to looking for a quality VPN with a lot of IP addresses. 136 server locations in 94 countries gives users a staggering array of options, and this number is only going to continue to grow. Throw in excellent encryption, blazing fast server speeds, and highly user-friendly apps, and it's easy to see why ExpressVPN has such a glowing reputation in the industry.

Some unusual locations served by ExpressVPN include Uruguay, Mongolia, Egypt, and Liechtenstein, with all the usual countries covered as well. Head on over to ExpressVPN and try out the server for yourself, you won't be disappointed!

Check out the best VPN with most IP addresses!
Pricing

From $2.71 - $12.95

Available on

Windows
Android
Linux
iOS
MacOS

Works with

Netflix
iPlayer
Amazon Prime
Hulu
VyprVPN is another excellent choice if you are looking for lots of IP addresses, with over 200,000 IPs being advertised! With over 70 countries playing host to this staggering number of IPs, the only fact more impressive is that the entire network is managed in-house by VyprVPN!

VyprVPN's exclusive "Chameleon" technology also adds extra security by preventing deep packet inspection. Check out VyprVPN's thirty-day money back guarantee to test the service yourself.
Pricing

From $3.49 - $11.95

Available on

Android
iOS
Windows
MacOS

Works with

Netflix
iPlayer
Amazon Prime
Hulu
NordVPN makes for another great option if you are looking for a lot of IP addresses, with over 700 VPN servers in over 60 countries available. You also get up to six simultaneous connections, which makes NordVPN a great option if you are looking to connect multiple devices at the same time.

Extra features such as an automatic internet kill switch, support for Tor over VPN, and double encryption all make NordVPN a great service to increase your privacy on the web. Try out NordVPN for yourself using the button below.
Pricing

From $6.49 - $10.00

Available on

Android
iOS
Windows
MacOS

Works with
IPVanish is another impressive VPN service, with 600+ VPN servers giving you access to over 40,000 IP addresses. Speeds are solid, while users can select from OpenVPN, PPTP, and L2TP/IPsec VPN protocols. IPVanish doesn't disappoint when it comes to privacy and security, although it is worth noting that as a US company, IPVanish is subject to US data and privacy laws.

User-friendly apps are also available for Windows, Mac, iOS, and Android, with up to five simultaneous connections allowed. Give IPVanish a try using the link below!
Pricing

From $3.33 - $11.95

Available on

Windows
MacOS
Android
Linux
iOS

Works with
Private Internet Access is another excellent option if you are looking for a lot of servers, with an impressive 3,277 servers available in 24 countries. You also have the unique ability to pay in gift cards (100s of different cards accepted), as well as Bitcoin, which offers an additional level of anonymity.

While no logs are kept by Private Internet Access, the company is subject to US government jurisdiction (same scenario as with IPVanish). Keep this in mind if you choose to sign up the the service.
Most VPN IP Addresses: Considerations
Shared and Dedicated IPs - What Gives?
You may have heard of shared and dedicated IPs being advertised by VPN providers, but what does this mean for you? Let's go over the concepts.
Shared IPs
A shared IP is the standard and most popular format for VPN providers. A shared IP means you are literally sharing the IP address with numerous other users as well. This offers more anonymity for the user but can have some drawbacks, such as being blocked by Google due to spam or past activity.
You can read more about some of the benefits of a Shared IPs in this helpful guide from Buffered .
Dedicated IPs
Dedicated IPs are static IP addresses that are assigned to a single user. This feature makes a lot of sense if you are looking to telecommute or access private, secure accounts. While you won't have to share an IP with anyone (which could mean faster speeds), this could also result in less anonymity (the only user is you!).
Due to the exclusivity of dedicated IPs, VPN providers tend to charge a few extra bucks per month for having your own IP address. For example, NordVPN only offers dedicated IPs if you request it through the customer service team.
Conclusion
I hope that this list has helped you find the best VPN for most IPs, as well as given some additional clarity on how IPs and VPNs work. As the industry continues to grow and change, staying in touch with key features is crucial to finding the right VPN for you.
As I mentioned earlier, keep in mind that having more IPs doesn't mean more security. Make sure to always examine a VPN provider's terms and conditions to fully understand what level of privacy you are paying for. If you have any questions or comments, please share them below!
Final Recap