VPNs provide privacy and security, and as such, are ideal for use with payment processors such as PayPal. Paying online is a procedure for which you can never have enough protection, so using a VPN when accessing PayPal is always a good idea. VPNs for PayPal can also be useful for other reasons as well, such as accessing the service from various locations all over the world.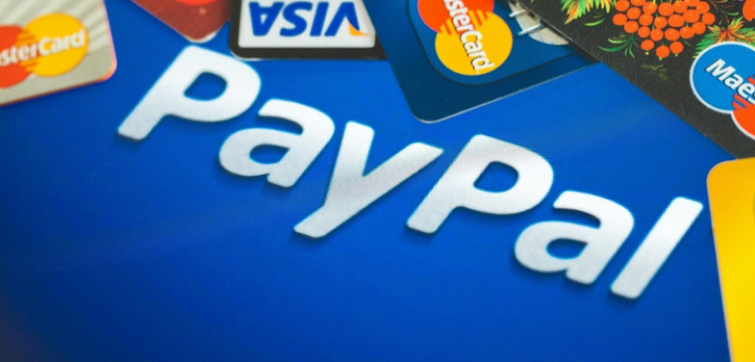 Even though there are reports of subscribers being warned or even occasionally banned because of the practice, using a VPN continues to be a popular, useful, and secure way to access PayPal services.
As is the case with all applications, however, all PayPal VPNs are not made equally. We've reviewed over 150 different VPN providers over the past five years and analyzed them especially for use with PayPal, and these are the 5 best VPNs for Paypal that we have uncovered:
If you're looking for a quick answer, take a look at the table below to compare what our experts rated as the best VPNs for PayPal.
Want more detail? Our in-depth list below has you covered. Check out the ins and outs of the best VPNs for PayPal:
List of the Best VPNs for PayPal
Pricing

From $6.67 - $12.95

Available on

Windows
macOS
iOS
Android
Linux

Works with
ExpressVPN is the top service in the industry at the moment, but it slips in the rankings a little because it is expensive. The company offers custom apps for Windows, Mac OS X, iOS, Android, and Kindle devices. It also offers a manual setup for Ubuntu, Debian, Fedora, and CentOS Linux. There is a version of the VPN that can be installed on Chrome, Firefox, and Safari browsers, however, keep in mind that the browser extension only protects the traffic to and from that browser, so it works well for web-based transactions, but won't help you with standalone apps such as a torrent client.

You can install ExpressVPN on Sabai, DD-WRT, Tomato, and Asus routers and on a range of set-top boxes. You only get an allowance of three simultaneous connections with this service. However, if you install ExpressVPN on your router, all of the devices in your home will share a single VPN tunnel which counts as one connection. The ExpressVPN server network has a presence in 94 countries, making it an exceptional, although more costly solution to providing the security and convenience you need for your PayPal transactions.
Pricing

From $2.75 - $12.99

Available on

Windows
macOS
iOS
Android
Linux

Works with
CyberGhost's geographical locations include 29 countries, a few more than those offered by our first choice, and offers them at a comparatively competitive price. Other major strong points include a very simple and straightforward registration, payment and installation process as well as an intuitive easy-to-use client.

CyberGhost also offers a free VPN service as well, however, be aware that it is about five times slower than its cheapest paid subscription. For use with PayPal, the free version may be sufficient, but if you want to use your account for more than just financial transactions, you may need to purchase one of the more robust packages. CyberGhost is an excellent choice with a much more than adequate range of options for most users.
Pricing

From $2.85 - $11.95

Available on

Windows
macOS
iOS
Android
Linux

Works with
PIA is among the cheapest VPN services in this list with servers located in 25 countries. VPN client software is provided for Windows, Android, Mac OS X and iOS. Users can select from several encryption choices including, Point-to-Point Tunneling Protocol (PPTP), Layer 2 Tunneling Protocol (L2TP) as well as our preferred favorite, OpenVPN, although the latter is not yet available for the iOS VPN client.

VPN clients can be installed on Ubuntu devices as well as on routers running the DD-WRT, Tomato, or PfSense operating systems. The network provides excellent speeds, which makes it a perfect choice for use with traffic intensive services. All this along with the ability of five simultaneous connections provides a well rounded service that will not only offer more than acceptable performance, but will also provide you with security and peace of mind when connecting to PayPal and other payment services.
Pricing

From $1.94 - $11.95

Available on

Windows
macOS
iOS
Android
Linux

Works with
Based in the British Virgin Islands, Surfshark is a no-logs VPN service with great technical security, a bunch of useful features, and superb 24/7 support.
Pricing

From $2.50 - $12.95

Available on

Windows
macOS
iOS
Android
Linux

Works with
VyprVPN continues its exceptional record by making it onto this top five list as well. VyprVPN is one of the most highly renowned VPN services and for good reason. Security wise, VyprVPN uses exceptionally strong AES 256 encryption, is based in Switzerland in and keeps absolutely no traffic logs.

With over 70 server locations and unlimited switching of servers, it is ideal for using PayPal. Several different protocols are offered including PPTP, L2TP/IPsec as well as Chameleon for premium members. However, for the purposes of PayPal, OpenVPN offers more than enough security and privacy.

For those looking to use a VPN to bypass geo-blocking for services including PayPal, VyprVPN does not disappoint. It works perfectly and the servers are fast. Although the second most expensive of the providers in the list, the three-day free trial should be more than enough to see that VyprVPN is worth the asking price.
What is a VPN for PayPal?
A VPN delivers security and privacy regardless of whether you are connecting from home, via an unsecured Wi-Fi network at a coffee shop, or from your office network. This is because all data that is transmitted to and from your device to the VPN server is encrypted.
Even if it is intercepted en route, over an unsecured Wi-Fi network for example, because of the use of strong encryption algorithms, the data won't be decipherable. This means your private information is kept private.
VPNs also allow you to access sites without revealing your physical location. Many websites use geolocation detection to restrict access to content, with a VPN you can pretend to be in a different country to bypass those blocks. These are the key features of VPNs that can be very advantageous when using PayPal's payment service.
Why do I need a VPN for PayPal?
So why would you want or need to use a VPN to access PayPal? Well, there are a number of reasons that make it very useful. Firstly, a VPN adds an additional layer of security to any transaction performed on the Internet.
When using unsecured networks such as an open Wi-Fi connection, using a VPN means that your traffic, your financial information, and all of your confidential data, remains confidential.
Yes, the PayPal website uses secure protocols for its transactions. If you want to find out more about how these secure protocols work, take a look at our article on the subject: HTTP Explained. However, suffice to say that security problems have arisen in the past with these protocols. Even though they may be perfectly sound, if security is a huge issue for you and you feel safer with the additional encryption provided by a VPN, then using a VPN is an ideal solution.
For more info on SSL/TLS, check out our article on the subject: https explained
Secondly, you may want to connect to PayPal without revealing your physical location. Perhaps you are using PayPal while traveling and you don't want PayPal to know where you are. Additionally, PayPal's strict security policies may lock you out of your account if they see transactions taking place from a location outside your home country.
Further, PayPal may be unavailable in your country and you may want to spoof your location in order to gain access to otherwise inaccessible PayPal services. Whatever the reason, hiding your location can be very useful when using PayPal.
What Makes a Good PayPal VPN?
When evaluating the VPN providers, we analyzed certain attributes and features to find the best Paypal VPNs. Two fundamental characteristics we searched for are strong encryption (to uphold your privacy and security) and server locations.
When it comes to privacy, arguably the most important features of a VPN are the logging policy and the jurisdiction in which the VPN is based. These will determine if logs of your online activities are maintained or not, and if they are, who can see them and under what circumstances can they be made available.
Additional characteristics that were examined, which apply to all VPNs regardless of the application, include cost, speed, the quality of their customer support, as well as available payment methods.
Am I allowed to Use PayPal with a VPN?
According to some, PayPal prohibits the use of VPNs to access their services. Indeed a simple browse of several forums does indicate that some users have received warnings and others have had their accounts suspended because of PayPal's VPN policy. However, many people do use PayPal over a VPN without a hitch.
As of the date of writing, however, no mention of VPNs has been found in PayPal's current user agreement. It really comes down to personal experience.
When you use a VPN, remember that PayPal may have methods for spotting VPN use. If multiple PayPal subscribers use the same VPN provider to access the service a VPN IP address could become blocked by Paypal. If that happens try another server to check if it works.
What seems certain, is that you will never be suddenly cut off from their service if you have first not received a proverbial slap on the wrist in the form of a cautionary email.
In addition, it seems unlikely that you will get in trouble for using a legitimate PayPal account from back home when you are overseas. People that have had problems are much more likely to be using a Paypal account from a country they do not live in.
Paying for a VPN Using PayPal
Many VPN providers accept PayPal as a method of payment. Indeed, all of those listed in this article accept PayPal as it is an important payment option for any online service. The advantage of this is obvious – PayPal is easy to use, saves time, has an excellent dispute resolution center, and makes it simple to send money to almost anyone.
Other top VPN providers accept PayPal as a payment method including ExpressVPN, NordVPN, VyprVPN, Buffered, and VPNArea, to name a few heavy hitters. So if you are already a subscriber to one of these, and the time has come to renew your subscription, you can even pay for the VPN service on PayPal via the VPN service itself. Talk about a loop.
How to Test your PayPal VPN for Leaks
Before actually using your VPN to perform PayPal transactions, it's always a good thing to test your VPN for leaks. VPN providers may claim to protect your anonymity and data but there are ways to test their claims. We've already tested the VPNs on our list, but don't take our word for it, test them yourself.
There is a multitude of VPN testing sites that will be able to tell you what you look like on the Internet from their perspective. These will include information such as your IP address, your physical location, and your DNS and WebRTC information. You can find detailed information as to how to test your VPN for leaks at our Complete Guide to IP Leaks.
ProPrivacy for Paypal Conclusion
VPNs are very useful and versatile tools as far as anonymity and security on the Internet go. If you are concerned about your PayPal transactions being compromised, or about the location-based restrictions that exist on PayPal subscriptions, then VPNs are the definitive solution.
With a little care and knowledge about the potential drawbacks due to the financial services provider frowning upon VPN usage for accessing their services, you can go a long way to improving your PayPal experience and maintain your privacy.
The VPNs in this article have been chosen based on the strengths they possess, specifically for use with PayPal services. But the choice of which of the above five VPN services is best for you really comes down to you.
All of the proposed services provide either a free trial or a low-cost initial usage plan (with a money back guarantee), allowing you to experience them first hand and to test their level of anonymity with the tools provided. We hope these recommendations have been informative and will lead you to the best choice for your Paypal VPN.
Title Image Credit: Billion Photos/Shutterstock.com